Not much interested in the lack of control and the monthly billing method of SaaS platforms? Excited to build a free eCommerce store based on an open-source code? This article is for you. We will explore open-source eCommerce platforms in-depth: their benefits and drawbacks, their pricing method a.k.a how your money will be spent, common questions, and the best candidates.
Benefits of open-source platforms
On the surface, experienced coders often seek open-source platforms because they can use their free source code to build beautiful websites. However, using open-source platforms is not only beneficial for coders or huge companies with strong tech teams. Many non-tech-savvy store owners also turn to open-source eCommerce platforms from a SaaS-based one for many good reasons. Let's get down to them now.
Customizability
Since these platforms grant users complete control over their source code, they can easily customize any way they can. The ability to fully customize does not only attract large companies with huge budgets. Even SMEs want it too. There would be so many times that business owners wish they could adjust a function, fix a theme, change a bit of coding for SEO, etc, to fit their branding. Customization is definitely a big advantage of an open-source eCommerce platform over a SaaS-based one.
Scalability
Every business dreams of going big someday, and since building an eCommerce website is not an overnight task, it's better to prepare for those blooming days right from the start. Lots of open-source platforms support unlimited products and self-hosting. Therefore, it won't be a problem if one day you have hundreds of thousands of SKUs and millions of monthly visits. Thus, most large enterprises prefer open-source for their eCommerce website. It is a robust option to handle their massive data and daily usage.
Affordability
Most open-source platforms give away their source code for free. Thus, if you are an experienced coder, you can build a whole eCommerce website from scratch without paying for any licensed or subscription plan.
And that's not everything. Open-source eCommerce is also cost-saving for non-techies too. You may need to spend a good amount of money for development, hosting, maintenance and extensions. However, lots of development and extensions can be paid for once. Besides hosting and maintenance, there are no other recurrent fees, you own your website once and for good. Therefore, open-source eCommerce is budget-friendly in the long run.
18 best open-source eCommerce platforms for a highly-customizable website

Programming language: PHP language used with MySQL database
As a reputable eCommerce plugin for WordPress, WooCommerce has powered more than 3 million online stores, with nearly 40,000 of them ranked in BuiltWith Top 1M.
The plugin itself is free while offering essential eCommerce tools such as shopping cart, payment gateway, order management dashboard, products page and homepage. However, You often have to spend money on further extensions to make your website more engaging and profitable.
The best thing about WooCommerce is that it comes from a well-established brand, thus, has a huge archive of extensions and themes. There are over 4900 WooCommerce extensions (free + paid), which covers all eCommerce aspects. As for themes, besides themes on the official store, merchants can find plenty of beautiful themes from third-party developers to bring their brand alive.
Moreover, you can take advantage of WordPress to drive dramatic SEO results to your online store. The old-but-gold WordPress is already widely known for its SEO-friendliness. Also, since it's a famous CMS, you have probably used it before. Thus, you may need little or no time to get familiar with its interface.
Pricing:
The plugin is free but by no means merchants are granted a free eCommerce store. There are some costs not mentioned in the price tag:
Domain and web hosting
Themes
Extensions
Development cost in case you need help from IT experts.
It's said that people can start a WooCommerce store with as low as $100. However, as your store grows, you would feel the need to invest a bit more to bring better ROI. Also, WooCommerce's extensions are often billed annually, so it's not a one-time investment like other platforms. Referentially, one full-featured WooCommerce site would cost $1,200 to $1,500 the first year, and then $500-$700 for the upcoming years.
WooCommerce pros:
A variety of themes and extensions to choose from. Lots of them are FREE
An easy-to-use interface that even starters can build their store in no time
Great to start small: merchants can build their free site and then upgrade little by little.
WordPress as a CMS for SEO blogs
A helpful community centre for learners-owners with video guide, helpdesk, forums, documentation, bug report, training courses, and more
WooCommerce cons:
There might be extra costs, which we have explained in the pricing. Free extensions are limited in feature, you would need to pay for premium extensions for a well-functional site.
Since WooCommerce relies greatly on third-party plugins, there are risks of security
There's a learning curve. Although WooCommerce is considerably easy to use, it's no ready-to-serve Software-as-a-service platform like Shopify. You still have to learn about hosting, cache, how to install themes, SEO, for example. It's not 100% beginning-friendly. The more deeply you dive into it, the more technical optimization you find. For some cases, you will need to hire an outsourced WooCommerce developer to deal with some coding problems.
Examples of WooCommerce online store:
Compare: Magento vs WooCommerce

Programming language: PHP language with MySQL database
With 250,000+ active users, Magento is ranked 3rd in the Top most widely used eCommerce websites, only after Shopify and WooCommerce. For more information, the platform is famous among high-traffic websites, which is proven by the fact that 8% of top 10,000 websites with high traffic are built with Magento.
Pricing
Magento offers two editions:
Magento Open Source: Forever free for everybody. However, please note that users of Magento Open Source need to purchase hosting, themes, extensions and custom development (If they are not a developer already).
Magento Commerce: A cloud-hosted solution for enterprise-level companies with stronger security, B2B functions, page builder, and other advanced features. Its pricing starts from $22,000/year based on the company's revenue.
Pros
A wide variety of themes and extensions on Magento Marketplace for store owners to explore.
Robust source code for scalability and further customization
Magento's source code is optimized for mobile already.
Magento offers basic SEO features along with lots of extensions and customizability to drive your SEO success.
A strong and established community to help coders to fix their issues quickly. Documentations, guides, training and personal blogs are also abundantly available.
Plenty of reliable Magento experts for non-tech savvy businesses to hire for custom development
Cons
You would need to buy some more extensions to maximize site performance
Magento is not highly-praised for its speed. However, its developer is improving this aspect with recent updates. Also, some code intervention can easily solve the issue
It may be costly to hire a Magento expert to help build an online store from scratch.
Demo Store: Demo
Customer's site:
Programming language: PHP language used with MySQL database
CS-cart is a famous open-source platform for multi-vendor marketplaces. It is a self-hosted platform with over 500 eCommerce features, themes and add-on functionalities.
The platform is considered fairly easy-to-use even for beginners with its drag-and-drop editor, and it's not bad for developers to explore and customize as well. Also, it offers a one-time pricing plan, which may be preferable for cost savings in the long run.
Moreover, with its rich features for multi-vendor marketplaces and B2B businesses, CS-cart is one of the top eCommerce platforms for B2B companies.
CS-cart pricing: Merchants need to pay a one-time fee to use CS-cart services. There are three plans:
Standard: $1,450
Plus: $3,500
Lifetime: $7,500
However, their upgrading policy is worth taking a second look. While CS-cart merchants can upgrade their software for free one year after purchase, you need to pay for updates for the following years. Furthermore, the upgrading fees are slightly different depending on when you decide to upgrade it: before or after the year-end. Let's look at their upgrade fee for detailed examples:
| | | |
| --- | --- | --- |
| Software | Within 1 month upon termination | After 1 month upon termination |
| CS-Cart | $110 / year | $160 / year |
| CS-Cart Ultimate | $110 / year | $160 / year |
| Multi-Vendor | $245 / year | $385 / year |
| Multi-Vendor Plus | $985 / year | $1,285 / year |
| eBay stores | $45 / year | $65 / year |
Finally, bear in mind that the fee above is just for buying a license. Aside from that, you also need to invest in good hosting, themes (if you do not fancy free themes), some helpful plugins and even tech support. CS-cart offers two options for IT supports that cost $169/month and $300/month respectively.
CS-Cart Pros:
Lifetime free bug and security patches
Rich built-in features which may cost you a handsome amount of money if you use other platforms. For example, with other platforms, you may need to spend on plugins for over 70 payment methods and 8 shipping options, abandoned cart, loyalty programs, comments and reviews, cross-sells, multi-vendor marketplace, etc
An easy drag-and-drop editor tool for beginners
Mobile app with source code included (only in higher plans)
Free support period: You can ask as many questions as you need after your purchase. How long the help service lasts depends on your plan, with the shortest period being 45 days and the longest being 365 days.
A good CS-cart community where you can have your questions and worries explained by worldwide tech experts and store owners.
CS-cart cons:
Short money-back guarantee period lasting for 30 days. A month is not enough to analyze if it performs well enough for the cost of nearly $1500 (the cheapest plan).
There is a hidden cost as we have explained in the pricing section. It might not be the most affordable plan for both experienced coders and novice store owners.
Some people review that the documentation and guide could have been done better so they can customize their store more easily.
Tech support is not always available. How much you get supported depends on the plan you purchase, how long since you have purchased and whether you opt for a service package or not.
There aren't many add-ons compared to WooCommerce and Magento. Also, the add-ons are generally more pricey.
Examples of CS-cart online stores: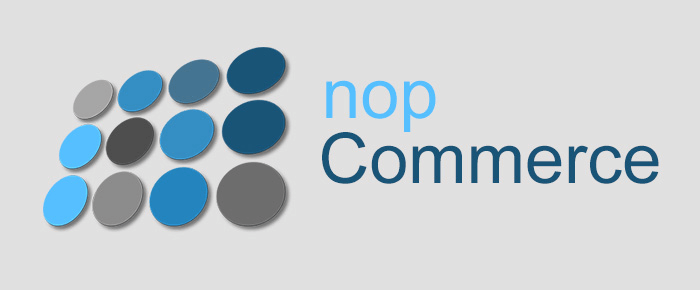 Programming language: C# language with ASP.net framework
NopCommerce is a decent competitor for the best open-source eCommerce platform, which is 100% free, developers-oriented with powerful features.
Despite being free, NopCommerce provides functionalities great enough for an enterprise-level store. For instance, the platform supports multiple store, multi-vendors marketplace, unlimited products, high security, tax features, flexible checkout options and great SEO and Marketing features.
NopCommerce also hosts an active community, where starters can find helpful assist to build their beginner's websites.
NopCommerce's pricing:
The platform is 100% free to implement with no hidden cost. However, you need to pay for themes, web hosting, add-ons and extra development costs.
NopCommerce offers premium support services starting from $83.25/mo.
NopCommerce's Pros:
Completely free source code
Rich eCommerce features for which other platforms may require plugins or plan upgradation.
Great scalability with unlimited products support
A helpful community for self-learners
The platform is regularly updated and maintained to assure security and performance
Mobile-friendly. You will get a free mobile app along with your open-source eCommerce website.
NopCommerce's Cons:
A limited number of themes and extensions. NopCommerce's rich features will reduce your demand for plugins. However, when you need one, there are not a lot of plugin choices for you to shop.
Some people reviewed that they have problems with the loading speed. NopCommerce is not a highly-ranked platform for speed either.
Not beginner-friendly. Although the platform offers a one-click installation for non-tech savvy users, it is clear that you need to be acquainted with HTML, CSS, Javascript to use it. Also, it takes effort and expertise to develop a website that utilizes all of its rich features.
Lacks of partners and developers. NopCommerce is not an ideal choice for store owners who want to hire technicians to customize their stores. There are much fewer NopCommerce experts than other platforms, which makes your choice restricted as well as raises the development rate.
NopCommerce DEMO site: Backend | Frontend
NopCommerce site's examples:

Programming language: PHP language with MySQL database
Opposite to NopCommerce, X-cart is a lightweight and fast open-source eCommerce platform. These advantages, however, do not affect its great reliability and functionalities.
The platform offers a fast and reliable hosting solution so that merchants won't have to spend time and effort dealing with another hosting provider.
Also, it's good to know that X-cart has two versions: X-cart 4 and X-cart 5. While both versions are great at scalability and other general e-commerce features, X-cart 5 is better with more out-of-the-box functions, plugins and better mobile-friendliness.
X-Cart Pricing:
X-cart operates as a SaaS (platform-as-a-services) and a license based platform. This means you need to pay them a subscription fee or a one-time license fee in exchange for its services and support.
The platform offers its open-source code, development services, themes, hosting, site migration & technical support. Thus, their pricing is also flexible depending on your business needs. You need to contact X-cart for a quote. Referentially, their previous pricing (before they hid it) was from $495 to $5,995 for a lifetime license. Their customer support starts from $250/month.
X-cart pros:
Reliable hosting options with enhanced security and impressive performance
Powerful eCommerce features which are not limited to the essential ones. Merchants can access functions for the multi-vendor marketplace, omnichannel, cross border commerce, SEO and Marketing without plugins or API integration.
Customized solutions for a variety of business models from retail to multivendor, international to omnichannel to B2B.
24/7/365 tech support team to responsively solve your problems
Support over 120 payment methods
Easy to use and implement in overall
X-cart cons:
The price information is hidden so that merchants need to send a quote request
There's a learning curve to get the grip of the platform at first
Some customizations may be complicated, thus, requiring IT services. This is not a disadvantage for experienced coders though.
X-cart site's example:

Programming language: PHP language with MySQL database
ZenCart was established in 2003 when eCommerce was still something unfamiliar to lots of us. Although people may say ZenCart's framework is too old-fashioned for 2021, the platform has been tested through time and proven its value. ZenCart is an easy-to-use, lightweight open-source eCommerce platform which is completely free. Novice coders can gain many benefits from this platform.
Pricing
The platform is free for everyone to download. All of its plugins are free, too. As a user, you just need to pay for hosting and theme to have a fully-functional ZenCart website.
Pros
ZenCart has a clear coding structure, which is easy to use
A wide variety of plugins for lots of purposes.
Platforms and plugins are completely free. You only need to spend money on hosting
The platform has a lightweight codebase, which makes it faster to load
Good security enhanced by PCI compliance
An age-old yet still active community
Cons
The platform is not ready-to-use for those not having coding experiences. You need solid technical knowledge to build a website from scratch.
There are a limited number of themes. Their UI is pretty much outdated, too
There is no customer support. You'd need to figure it all out with the help of the community only
Lacks of integration with new apps in the market
ZenCart's customer site: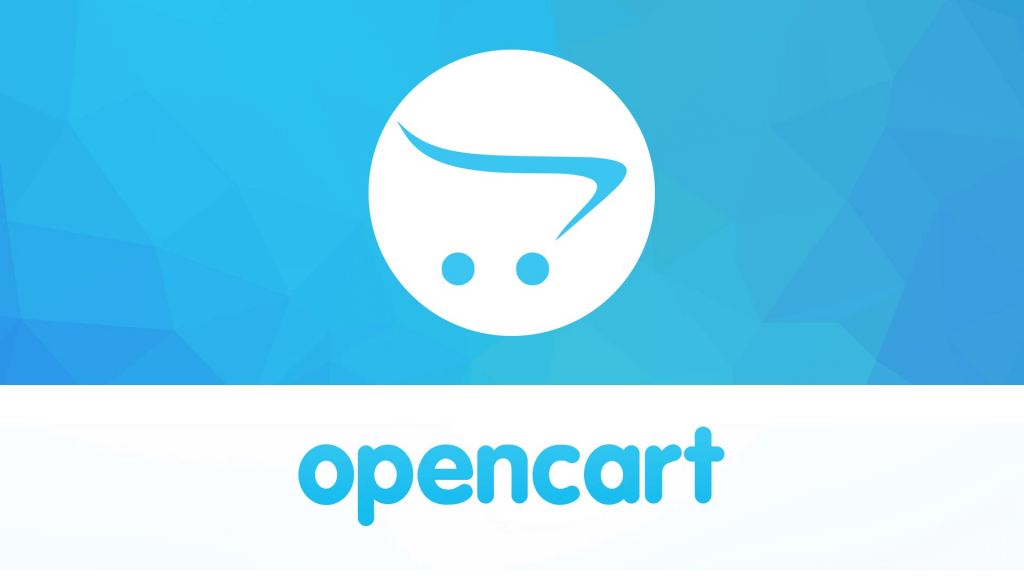 Programming language: PHP language with MySQL database
OpenCart beats its eCommerce opponents with its lightweight product and beginner-friendliness. What's better? The source code is 100% free. The platform is perfect for newbie business owners who want to start small and add more functionalities little by little by purchasing more extensions.
Pricing:
OpenCart is free to download. However, you need to spend money on themes, hosting, extensions and further development costs (if you don't know how to code).
The platform also offers dedicated support for which you can pay one-time or subscribe monthly. Thus, users don't need to go elsewhere to find the right experts to solve their technical issues. The dedicated support costs from $120/mo.
OpenCart Pros:
It's free and easy to use. Even ones with little coding knowledge can start a new eCommerce site.
An active community forum so users can share tips and have their problems solved altogether.
A good number of themes and extensions with a great variety for users to improve their site's functionality further.
Solid eCommerce features include unlimited products, unlimited categories, reviews & rewards programs, multilingual & multi-currency support, payment & shipment.
OpenCart cons:
There's a steep learning curve. Even though customer support is available, you need to work it out on your own a lot. Some OpenCart users also spot out that it lacks proper documents and guidelines to help people create websites on their own. It's also preferable to have a bit of development skill. Plus, you need to take care of your own hosting from development to maintenance.
Built-in Marketing and SEO extensions are limited. You also need to buy more extensions to build a fully functional website. Also, some extensions are expensive
It takes more time and effort than expected to upgrade to a newer version
Not fully SEO-friendly enough for scaling-up companies
Demo store: Frontend | Backend
Online site's examples: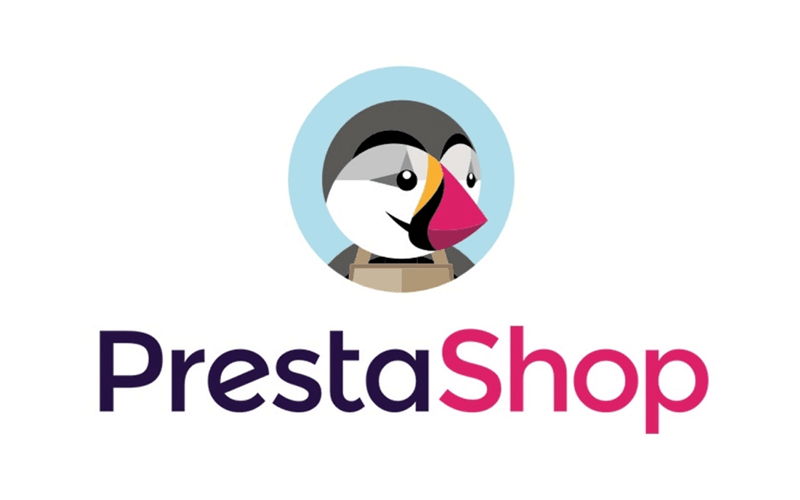 Programming language: PHP language with MySQL database & Symfony framework
PrestaShop is an ideal open-source eCommerce platform for both developers and business starters. While its free source code is open to any technicians to explore and customize, the platforms offer different service packages for companies with different needs.
PrestaShop's pricing:
For coders, they can freely download PrestaShop's source code with full access to its listed features. Then they can opt for further extensions and add-ons to optimize even more.
On the other hand, non-tech savvy store owners can easily buy the PrestaShop starter pack in its marketplace at $523.99. Including essential eCommerce features, the starter pack helps you launch an open-source eCommerce website quickly. Users can also get free dedicated support for 90 days. However, it's worth noting that this package comes with a Business Care subscription for unlimited support and updates. You can cancel your subscription anytime, but if you do want to subscribe, it will cost $244/year.
For further customization, you can hire a PrestaShop expert or request PrestaShop's optimization service which can cost from $249 to $1,399.
Last but not least, the platform provides pre-installed hosting options costing from $232/month. Alternatively, you can opt for third-party hosting providers for cheaper prices.
PrestaShop's Pros:
Easy to implement and set up compared to other open-source eCommerce platforms.
A variety of more than 3,200 beautiful themes. Lots of them are fully customizable for your brand identity.
A good package of built-in features for inventory management and basic SEO & Marketing tools.
A big add-on marketplace to shop various modules to increase your site's performance
Many pricing options from free source code to paid services, add-on packages, so you can manage the website development cost more flexibly.
The platform is dropshipper-friendly.
PrestaShop's Cons:
PrestaShop is not optimized for large enterprises or sites with high scaling-up potential
There are limited free themes and plugins, not to mention that they are not cheap.
You will need to buy add-on modules to build a fully functional site.
Heavy reliance on extensions may slow down your site.
PrestaShop Demo store: Frontend | Backend
PrestaShop store example:
>> Compare: PrestaShop vs Magento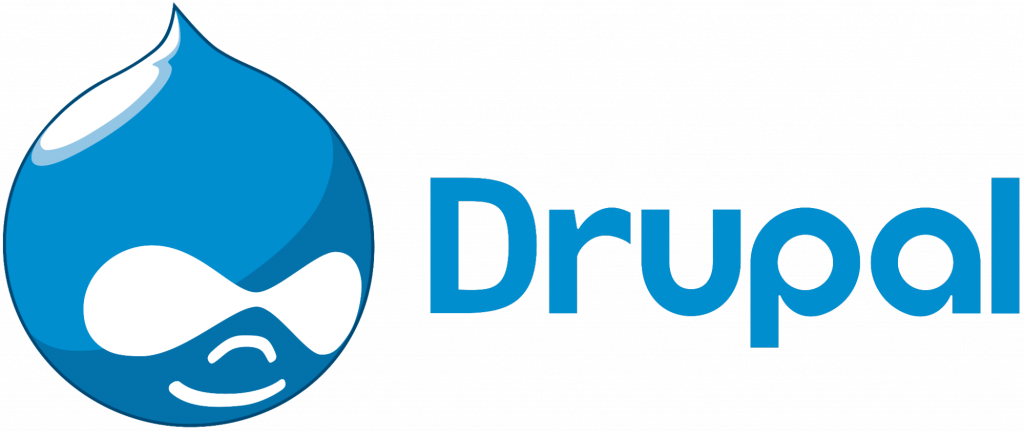 Programming language: PHP language with MySQL database
Drupal is a reputable open-source CMS that allows you to create any type of website. Its eCommerce-focused platform, Drupal Commerce, is more suitable for experienced coders with great customizing skills. The platform is also 100% free to download.
Drupal's Pricing:
Drupal's source code is free for all users. However, you need to pay for hosting, development cost (if you are not a developer), maintenance and payment process. Coders can also take advantage of a good number of free extensions available for Drupal Commerce.
Moreover, CommerceGuys, who invented Drupal Commerce, offers professional support from platform installation, customized development to hosting. There are no better support than the support from its creator. However, you need to request a quote for their services.
Drupal Pros:
Developer-friendly. DrupalCommerce adds lots of comments in its source code so that developers can understand its core inner-workings and APIs.
A list of free extensions for notable eCommerce features
Full built-in features with a complete shopping cart, checkout form, product administration system. Thus, users can rely less on extensions, which improves their stores' speed.
Great for international & greatly scalable companies
Drupal is updated frequently for security patches and enhanced performance.
Community, documentation and helpful video guide to kick start a Drupal website.
Drupal Cons:
You need to put more effort into maintenance tasks
Not optimized for mobile application
Limited themes and plugins to choose
There's a steep learning curve even for tech-savvy users.
Drupal Demo Store: Frontend
Drupal site's examples

Programming language: PHP language & Symfony framework
OroCommerce is a powerful platform dedicated to B2B businesses. Thus, it delivers great B2B essential features that other platforms could not match. It's also one of the rare B2B eCommerce platforms that publish its source code. Thus, IT teams from B2B companies can craft decent and suitable websites without buying lots of B2B extensions.
Pricing
OroCommerce has two plans: a Community plan and an Enterprise plan.
Community edition: Free with essential features for small businesses
Enterprise edition: comprehensive B2B features, and powerful scalability & flexibility for mid to large-size businesses. The enterprise plan's price is based on your Gross Merchandise Value (GMV), which starts from $45,000/year referentially. You need to contact them for a precise quote.
While the enterprise edition offers cloud-hosting, the community edition does not.
There are also lots of free and paid extensions for you to rely on to improve your site functionality.
Pros
A B2B-centric eCommerce platform that brings rich and robust features for B2B businesses
An OroCRM is included in all plans for better sales and data management without having to pay extra money. The Oro Incorporation is also famous for its CRM services, so their CRM is 100% reliable.
Easy integration with other systems such as ERP, PIM, Order Management and more
Cons
Lacks of developers specialized for OroCommerce to help you build and customize an Oro online store
There is a big learning curve to build an open-source eCommerce website on its source code.
The extensions and themes are limited compared to other open-source eCommerce platforms.
OroCommerce online store's examples:

Programming language: PHP language
Ecwid is not an entire eCommerce platform but rather a widget that you can integrate with any CMS. You can connect Ecwid with WordPress, Joomla, Wix, etc to turn them into an eCommerce site right away. It is a good eCommerce package for small businesses with little budget and limited tech knowledge.
Pricing:
Ecwid's pricing is based on monthly subscriptions with four plans:
Free: $0
Venture: $15/month
Business: $35/month
Unlimited: $99/month
The monthly cost is slightly cheaper when you pay a bunch yearly.
Also, hosting is included in their services so you do not have to spend extra money. However, you may find yourself paying for some extensions on the Ecwid market.
Pros
Ecwide can turn a CMS into an eCommerce store in seconds
Easy to install even for total beginners. Ecwid is like Shopify with better customizing ability because of its open-source characteristic.
Seamless integrations with social channels such as Facebook, Google, Instagram as well as POS software to boost omnichannel sales. Optimized features to help with Facebook ads and Google ads.
A mobile shopping cart is included in all plans
A good-to-go list of basic features
Decently secured hosting solution
No transactional fees
Ecwid Cons
Limited features for cheaper plans. To be more specific, cheaper plans only get a limited number of products, do not have POS integrations, dimensions shipping rate, not to mention that the mobile app is ECwid-watermarked. In fact, the free plan only allows 10 product pages, which is too few to build an eCommerce platform.
Lacks of advanced eCommerce features
Lacks customization ability compared to other open-source eCommerce platforms.
Monthly subscriptions will eat up your budget in the long run
Ecwid's customer sites: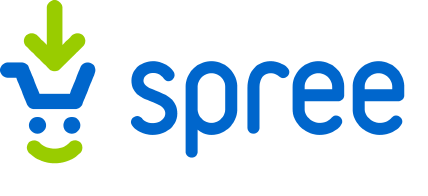 Programming language: Ruby on Rails with GraphQL+ Rest APIs
Spree is one of the leading platforms for headless commerce. For a brief definition, headless commerce means separating the back end from the front end to deliver even better flexibility for rich content and user experience.
The platform enriches users with free source code and endless eCommerce features. As you have probably guessed now, Spree is another great tool for skilful developers rather than starters.
SpreeCommerce's pricing:
The platform offers a free source code along with a so-called Spree-as-a-Service plan for non-tech savvy businesses. The later plan is more advantageous than the former with cloud hosting, a free storefront, a more advanced dashboard, security and third-party integrations.
One more great thing is that Spree has a good collection of free extensions so experienced coders can build a powerful website.
The Spree-as-a-service plan's pricing is available upon request.
Note: With headless commerce, the frontend is decoupled from the backend, they are then connected with API. Therefore, there are more flexibilities in choosing themes for the headless commerce website, which is not restricted to any specific platform. You can choose a PWA storefront, your existing one or build another one based on your preferred programming language and platform.
SpreeCommerce's Pros:
Lots of free extensions. (All of them are developers-friendly so non-tech-savvy may get lost in their extension pages)
Easy to use. If coders are familiar with UNIX/LINUX, SQL, HTML/CSS and Ruby on Rails, they can develop a SpreeCommerce site quickly
Lightweight, fast speed and mobile-friendly
Empowered by headless commerce, SpreeCommerce provides greater customizability and flexibility than non-headless platforms
Easy integrations with many popular third-party solutions
SpreeCommerce's Cons:
Require strong technical skills to develop. People without coding expertise need to hire a technician to develop their website.
Some people review that Spree's documentation and guideline could be more helpful for them to craft their website. There's no support if you use the open-source plan either.
SpreeCommerce's Demo store: Frontend
SpreeCommerce site's example:

Programming language: Python language with Django framework + GraphQL API.
Saleor is a new name in the market yet it is growing rapidly to be one of the best open-source eCommerce platforms available. The platform is ideal for business owners who want to make the most out of advanced technology to deliver seamless user experiences.
Saleor's pricing:
Saleor offers two plans:
A free open-source plan which is self-hosted and fully featured
A cloud-hosted plan of which budget depends on the number of monthly orders. It starts from $695 for 1,500 monthly orders and extends to $34,440/month for no monthly limit.
Saleor's pros:
Great speed and add-on functionalities empowered by PWA.
Truly powerful eCommerce features supporting multi-storefronts, multi-channels, multi-warehouse, unlimited products, SEO, helpful shipment & payment.
Total customization of your frontend thanks to headless technology.
Clean coding architecture for developers to customize
Strong maintenance: Saleor takes care of securing, updating and scaling its infrastructure so coders and business owners can focus on more important tasks.
Saleors' cons:
Saleor's paid plan is on the pricey side compared to other open-source eCommerce platforms. The most affordable package for small businesses costs more than $8,000/year.
There are few documentations and tutorials for open source plan users to learn. Thus, coders might experience a steep learning curve using the platform.
Saleor's Demo store: Frontend
Examples of online stores:

Programming language: PHP with Symfony framework and MySQL database
PimCore is a powerful CMS (Content management system) including specialized eCommerce solutions. It offers Product Information Management (PIM), Master Data Management (MDM), Digital Experience Management (DXP/CMS), etc. All of them are perfect for large enterprises to deliver top-notch customer experiences and unify their data for sustainable growth. The platform is also well-praised for its endless capabilities to customize and scale-up.
Pricing:
PimCore has a free open-source plan granting full access to its core features. However, you need to pay for their premium plans to get access to all PimCore extensions, long-term support, its customer success program, enhanced security and more. You need to request a quote for these plans, but referentially, it costs no less than $1,850/month.
Also, to utilize its almighty features, companies may need to hire a PimCore developer.
PimCore's pros:
A full-scale digital distribution and data management system covering a much larger area than an eCommerce platform. You do not only get eCommerce features but also get Product Information Management (PIM), Master Data Management (MDM), Digital Experience Management (DXP/CMS) and more.
Great flexibility and scalability.
Strong API integration with ERP, Order Management System (OMS), POS and more.
Pre-integrated with 2,500+ sales channels for enterprise-level product distribution.
Easily customized with great features for both B2B and B2C business models.
More than just an eCommerce platform, PimCore is a CMS. Thus, you can use its CMS features for your eCommerce site to deliver superb content. For example, you can drag-and-drop a landing page for your seasonal sales in minutes.
PimCore's cons:
PimCore is complicated even for coders. Their community is still small so it's more difficult to find the answer you are looking for than other platforms. Plus, the development's documentation is reported to lack details.
The company aims at leading enterprises, so its pricing is not suitable for SMEs either.
PimCore's store examples:

Programming language: PHP language with Symfony framework
Sylius is one of the rare open-source eCommerce platforms using the Symfony framework, which enables unlimited flexibility, fast development time, and expandability. It's also another headless eCommerce platform with great capabilities for coders to explore.
With its great power, the platform is perfectly fit for mid and large companies.
Pricing:
Sylius's source code is open for everyone to download. Newbie coders can also take part in their online training course to learn how to effectively build a Sylius website. Moreover, businesses can contact Sylius for their consulting services. Then Sylius will help your IT team design and develop open-source eCommerce websites that convey your vision.
Alternatively, large enterprises can opt for Sylius Plus, which is the upgraded version of the open-source option with much enforcement on enterprise features, security and support. There is no pricing displayed on their website. As far as we know, the pricing is billed yearly upon Gross Merchandise Volume (GMV).
Finally, Sylius does not offer hosting solutions, so you need to pay for hosting as well.
Pros:
The availability of coding experts for Symfony makes it easier to hire a techie to customize a store for you.
One of the most flexible and scalable open-source eCommerce platforms. You can personalize every corner and use your own plugins.
A good number of free plugins in the Sylius store
An API-first solution that maximizes the power of integration. You can connect with any PIM, ERP, CRM, CMS, Mailing, Marketing automation software, POS, PWA, Mobile app builder that you prefer.
Cons:
There is a steep learning curve even for coders. Available documents still lack details.
Some features such as loyalty program and multi-source inventory management are limited to Syrius Plus only
Due to the fact it aims at mid and enterprise-level companies and utilizes the most advanced technology, Sylius pricing seems to fall into the high-end category.
Sylius Demo Store:
Sylius Site's Example:

Programming language: PHP language with Symfony framework
Ever since it was founded in 2014, Spryker has emerged to be a prominent open-source eCommerce platform for mid to large companies. The platform embraces headless technology, an API-first approach with cloud-hosting and services tailor-made for each enterprises' demands.
Pricing:
Spryker is fully commercial with services tailor-made for each business. However, the company has published their source code on GitHub so that the coding community can explore and use it for their customized eCommerce website.
Unlike many eCommerce platforms, Spryker does not have any plans or editions. Instead, they craft lots of solutions and services that suit a variety of business models, industry and demands. You need to contact them for a customized solution for your business.
Pros
Rich built-in features for all business models from B2B to B2C to multi-vendor and enterprise, which are best for large companies operating in multiple business models.
It's fast to deploy even for complex websites
Top scalability and flexibility with Headless Commerce and the API-first approach
(for Commerce plan) Users can pick features, software and technologies that are essential for your business from Sprykers' comprehensive modular list and tech partners. You won't have to pay for what you do not need.
Cons
There's a steep learning curve that is suitable for experienced tech teams. Their documentation could be improved for better implementation. Moreover, although Spryker has its communities on forum and Slack, they are still small compared to other platforms' communities.
It can be burdensome to upgrade and maintain Spryker software
Spryker's cost seems to be on the pricey side considering its pricing method and services.
Customer's sites: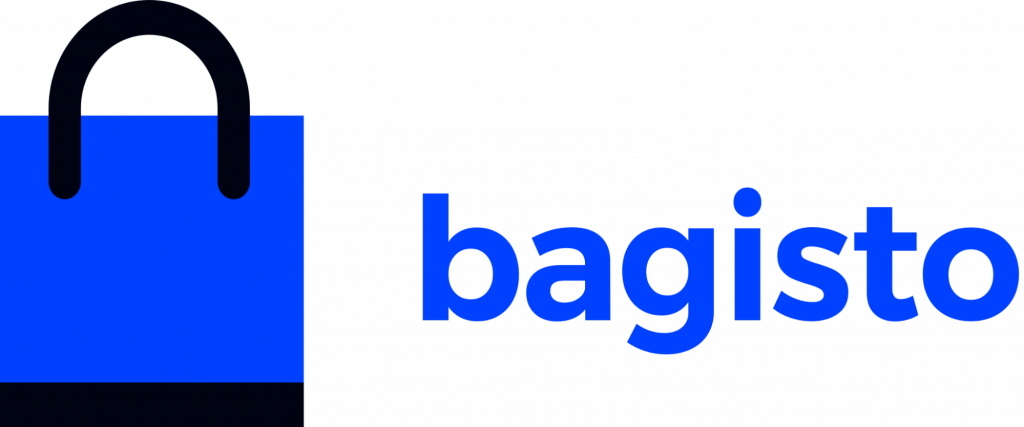 Programming language: PHP language with Laravel & Vue.js frameworks + MySQL database.
Bagisto is another great free option for developers to roll. Not only give you full control of your store, the platform also offers a wide range of functionalities to manage, promote, and sell your products.
Based in India, Bagisto has reached 50,1K+ downloads ever since its first launch in 2018.
Pricing
Bagisto has no plan but a free source code for every coder to download and use. Nevertheless, if coding is a no-no for you, Webkul agency, who stands behind Bagisto, offers development services from scratch. Pricing is only available upon request.
Pros
Free extension to develop PWA storefront and dropship from Alidropship.
Abundant eCommerce features. There are some out-of-the-box features such as image search and video marketing.
Impressive performance tested by Google's Core Web Vitals and Lighthouse
Responsive customer support team with 4.9 TrustPilot score (280+ reviews)
Extension for multi-tenant SaaS, which lets you create your own SaaS-based solution for eCommerce store owners to create and use their digital shops.
Cons
Bagisto's documentation and guidelines could be improved.
The number of extensions is still limited (only 80 + extensions so far)
Demo store: Frontend
Customer's site:

Programming language: PHP language with MySQL database
AbanteCart is a less-famous PHP-based eCommerce platform in the market. However, the platform offers great built-in features, cheap plugins and many optimization options to build a strong eCommerce website. AbanteCart is best suited for SMEs with limited budgets and a decent tech team.
Pricing
AbanteCart is 100% free without any other paid options. Users may need to purchase themes, extensions and hostings though.
Pros
Affordable extensions. Lots of extensions cost less than $30/ plugins
Discounts if you choose Abante's partnered hosting providers
Frequently update for security patches and enhanced performance
A standardized list of eCommerce features
Flexible and independent code structures for coders to explore
An informative and helpful guide to implementing websites as well as installing extensions
Cons
Limited theme options to choose from. There are only 20 themes in store so far.
There's a bit of a learning curve for users to get used to the platform
Demo store: Frontend | Backend (username: demo – password: demo)
Cheaper and faster Magento?
These are the most general pros + cons of Magento. However, did you know that Magento's disadvantages can be minimized to nearly none? With SimiCart's PWA solutions, you can embrace the power of Progressive Web Apps for blazing speed and an amazing Google Core Web Vital performance. Moreover, PWA is an excellent alternative to native mobile apps. You can get all of the best features of native mobile apps (and even better) without spending a ton.
Our customization service is also available for any technically-inexperienced SMEs owner to craft a Magento site without breaking the bank.
FAQs
Can I build a completely free open-source eCommerce store?
No. However, if you are an IT specialist, you can get close to it. Find a free open-source eCommerce platform with free extensions and themes, then you just need to pay for hostings.
For non-techie, it's impossible. We know that many eCommerce platforms are telling you that you can. However, free plans are often more for experiencing eCommerce functionalities than establishing an actually functional website. Also, please remember that building a website is not a one-time matter, you would need maintenance to keep it healthy and gorgeous all the time.
What is a headless and API-first open-source eCommerce platform? Should I use it?
We mention headless a lot in this article, and it may be a bit confusing for eCommerce newbies. Generally, a headless open-source eCommerce platform allows you to separate the back and the front end. Thus you can customize the front end as you wish without affecting the back end and vice versa.
>> Explore more:
What is API-first?
API (Application Programming Interface) helps different software communicate and work well with each other. With headless commerce, the back end and the front end are connected via API. The API-first approach brings integrations to the next level.
Traditionally, you can only integrate with third-party software that is compatible with your platform. On the other hand, platforms focusing on API enable integrations with every platform, CMS, and software that you prefer.
In summary, a headless commerce platform opens up endless potential for personalization, extendability to create a superior customer experience and management efficiency.
Is headless commerce good for me?
Headless commerce is awesome but it's not the best budget-friendly option. The technology requires much customization, thus, you need to house a skilful tech team to manage the system. Building a completely headless website also needs great development effort and professional services. Therefore, it's more suitable for large enterprises.
However, small business owners can get a bit of advantage of headless eCommerce. For example, we use headless PWA storefronts for our Magento website to increase performance and customer experience dramatically.
Which programming languages are the best for an eCommerce store?
There are over 10 common programming languages for eCommerce websites like Java, PHP, Ruby on Rails, Python, etc.
If the best programming language for eCommerce is the most widely used one, then PHP is an unmatched winner. It's a good programming language for beginners to learn. Moreover, the majority of reputable eCommerce platforms use PHP for its efficiency and great scalability. For coders, it means a wider range of eCommerce platforms to choose from. For business owners, it means lots of PHP coders are available for development and maintenance.
Start your unique digital store now!
There are lots of options for open-source eCommerce on the table, and it's not difficult to choose an ideal one if you consider its pros & cons thoroughly. We hope our article has covered everything you need to craft a one-in-a-million website from scratch.