There are many changes coming from SimiCart recently. We released a new theme, introduce 2 new plugins while upgrading the function of our most popular features (Notification and Search) based on your recommendations. That's why we are eager to see how happier you are when your sales increase with these new updates.
In this blog post, we will help you catch up with these new solutions available to your Magento Mobile App, providing you fresh ways to convert your sales more effectively. Check them out!
Our favorite fashion theme has JUST arrived, for HALF the price
Yes, it's official! The Zara theme that's specialized for Fashion business is now available for you on SimiCart Website. The theme's inspiration comes from Zara App; however, it's optimized to make sure your customers receive full potentials of a fashion app: Stylist look and feel, useful functionality and personal experience for the users.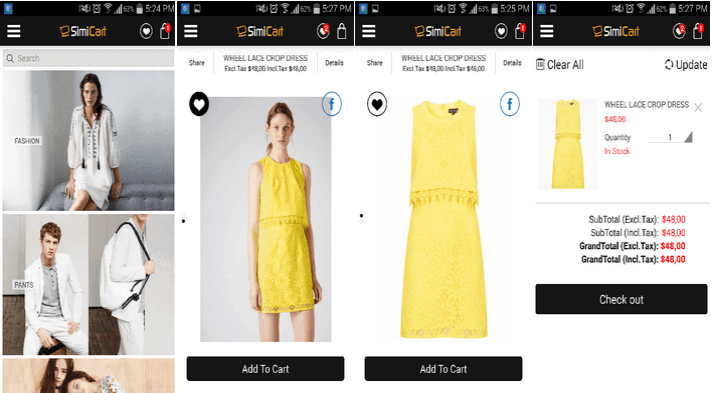 With these features, not only the theme helps to best showcase fashion items such as dresses, pants, shoes or accessories, but it also creates a great shopping experience for even the most high-demanding fashion lovers.
As usual, our theme costs 49$, but for the next days you can get the theme for 20% lower price .
Easier navigation and search with less time and effort
Sometimes you take pride in both the features and appearance of your products, but the sales still won't increase as expected. One of the reason is that your products are not found easily and the customers have to spend so much effort while they just want to buy it once.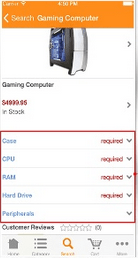 With the new Filter Options, besides using the menu or searching for the products manually, your customers can now filter the products by attributes and categories.
Just name it: Price, color, size, gender or features that come along, the right products will show up, helping users make up their mind easier, and the result: Your sales will rocket along with your customers satisfaction.
But sometimes, customers want to get to the product information instantly (when walking on the street or standing in the subway, for example). Which brings us to…
Make it a whole lot easier to access your product pages

Here's a quick statistic for you: According to Hubspot (Hubspot.com), nearly 50% shoppers use Barcode and QR code to find more information about the products. This is a chart that shows the growing numbers of demand for the code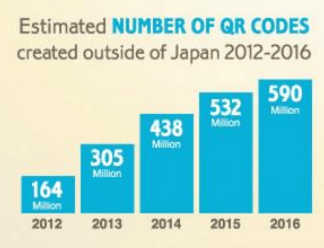 Think about all the information your customers want to access: Product features, local deals or convenient payment methods, aren't people always looking for a faster and more affordable way to get the result?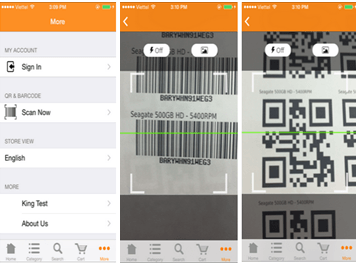 Now with a quick scan of the code, users can be redirected to the exact product page you want, saving them lots of time and efforts.
(And here's another quick fact: According to Grabstat (Grabstat.com), 92% customers want their time to be more well-respected by companies). Check the new solution here: https://www.simicart.com/qr-barcode-scanner.html
Better notifications management with the new Location Based Feature
It's true that notification feature is conveniently bringing us the breaking news, but it could become very annoying (10 times in a minute is my personal record!). And if a customer is in New York, she will definitely prefer a notification like: "50% OFF! Choose your favorite items with your favorite delivery method" to "50% OFF at our stores in Manhattan, come and buy!"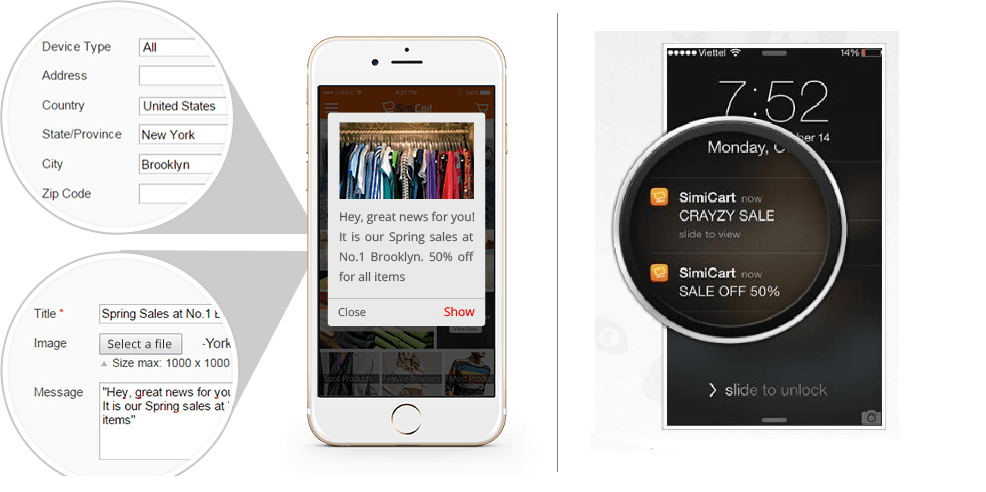 With the new Push Notification update, not only choosing the right customer groups, you can also target the location your messages will be sent to. Customers will be delighted by how effective you communicate with them, and actually be waiting to hear the 'ting-ting' sound for the new deal. And this feature has already helped a store recover from nearly lost all its market shares. (Read the story here)
We saved the best for the last, here is are one of the most effective ways to boost your sales up in no time, and trust me, people love this feature. It is…
Maximize customer satisfaction for FREE with Reward Points
Did you know that?
85% customers say companies could have recognized & rewarded them for using the products/ services
Only 27% of users said they have received rewards that made them feel valued as customers.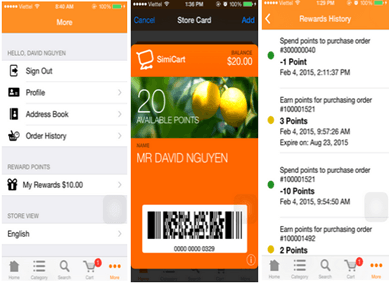 With this new FREE plugin, users can now earn reward points for purchasing and later spend them for discount and treats. The new feature helps strengthen your relationship with customers, increase loyalty and their satisfaction via the app. And as the rule for every business goes, it costs 5 times more to acquire a customer than to retain one.
Feel free to share us your thoughts on these new features for your Magento Mobile App in the comment section below.
SimiCart is a solution that helps Magento Merchants build mobile shopping apps.
Magento merchants: Our solution is specially designed for Magento platform so you can get all the best features of Magento to apps. If you use a solution for every platform you'remissing many good things.
Mobile shopping apps: You will have apps that are coded separately and specifically for iPhone and android. Your customers can search and download your shopping apps from Google Play and Apple stores. And again, such tailored apps will bring the best user experience!
SEE MORE: