In our periodic customer research (at Magestore) , we found out that around 60% of our customers already have responsive themes but less than 2% owns a mobile app. We ask them the reasons and the most common answers are that "we are satisfied with responsive theme" or "that's enough for mobile"
At the same time, we asked SimiCart customers who already have a beautiful responsive design or mobile site the reasons they decided to get another mobile solution to your store. Here are the answers!
This is not another article about battle between mobile app and responsive theme. I can't think of any reason they have to be rivals. They are two tools for you to grow your mobile business. In this post, I will discuss why you should have a mobile app even when your responsive theme is good enough.

Read more : android payment gateway integration
"Customers sometimes complaining us about our site loading time on mobile"
As mobile app is written in the language of the mobile devices ( C++ for iOS and Java for Android, C# for Window), it will run direct on the devices. Whereas mobile website is a website crafted to adopt the layout of viewing environment, which means it will have to check device resolutions, return the query results and load the images whenever running on mobile.
Hence, the loading time of mobile app will is shorter than that of responsive theme. If mobile traffic plays a growing role in the traffic to your website, you should plan to get a mobile app to best serve customers. They will be happy with a fast-loading app.
"Mobile customers find our payment process complex for them to finish a purchase"
You don't have to be an expert in customer behaviors to know that mobile users have different behaviors with laptop/ desktop users. Yes, of course, the former group uses finger to tap while the later uses hand to click! As a result, mobile users will not expect to see the same layout with your website on their devices.
This unexpected thing is brought by responsive theme, which simply adjusts website elements to fit with mobile resolutions. Whereas, mobile app will change the navigation, structure, text, image, and even the buttons of your website to meet the mobile users' . It knows exactly where your customers' are going to tap to buy!
"We want to engage mobile customers more"
Personally, I think this is the biggest reason why you should get a mobile app for your store. Customers love to visit and buy you via mobile, why not WOW them with amazing ideas that only mobile technologies can do! Let's
Send a message " So HOT today? Sales 15% for all ice-cream" direct to all customers in a hot day.
Give them the shortest way to one of your physical stores
Rewards customers with loyalty points whenever they check-in at any physical store
Interact with customers by asking them to scan QR code to get a coupon?
…
These wonderful ideas are what every marketer dream of. You can do all of them via a mobile app.
"We have many regular customers and they want something to make purchase quickly via mobile"
If you have a responsive theme only, this scenario may true for you. A customer may suddenly need to buy something from you, they open their browsers, searching your store name (a name that they may vaguely remember). Among thousands of results shown, if you are lucky on the top, they will tap to see you. Otherwise, they may tap on any names that offer similar products like yours.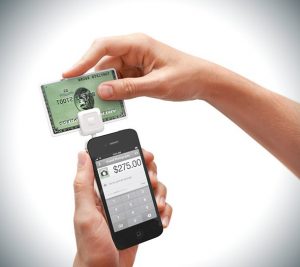 But if you have a mobile app want customers stay long with you, a mobile app will help. Once your customers download and install your mobile app, it simply stays on your their devices (I won't say forever but at least you can do something to keep it long enough). Your store will be their first and best choice when they make a purchase. Especially if you are selling something that customers purchase regularly, a mobile app will be very beneficial.
Once again, my post is not to deny the role of responsive theme or state that mobile app is the best of the best. You need both of them. In the world of 4.55 billion mobile users, your next battle is in mobile-commerce. Once you are well-equipped with best weapons, you win 50%.