Mobile commerce industry is  getting more and more competitive because of the explosive increase in the number of mobile users, especially mobile shoppers as the number of mobile shopping apps is increasing shaply.

As you can see, mobile shop apps are becoming an integral part in people's lives, so mobile marketing strategy becomes a critical element for your brand to understand how and where to invest to get the mobile customer engagement and raise revenue. You may not know that there are mobile shopping app marketing insights, so to catch customers' attention, it is really important to adopt such insights.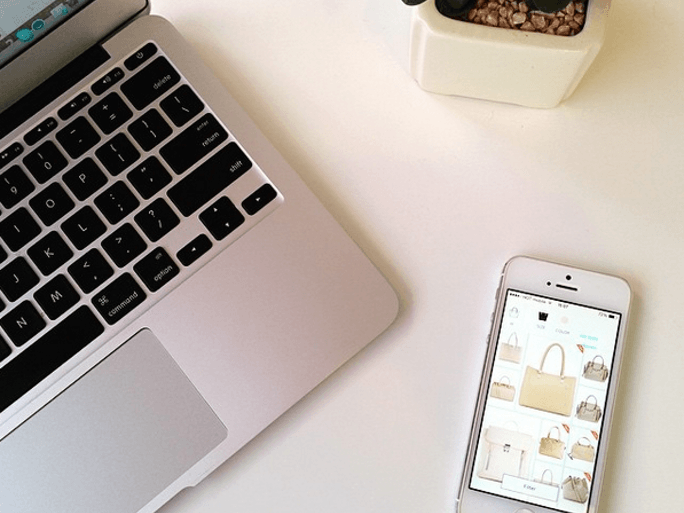 Simicart – Best shopping apps solution in the world !
Initially, you should get to know that the first great priority of launching a mobile shopping app marketing strategy is that it can empower your brand, simultaneously boost your sales revenue significantly by helping you build a deeper relationships with your target customers. Besides, with a clearly oriented marketing strategy, it will help to supplement  a brand's offline experience, drive e-commerce and simply connect your brand with loyal customers. In combination with mobile websites, insights of the mobile marketing strategy will be uncovered which is very helpful to both consumers and marketers.
Are you totally tempted to this strategy? Continue reading and you will be provided with even more useful information. In the next part, you will be given detail about insights to help you develop an effective mobile shopping app marketing campaign. And the two key points are raising the awareness of your shopping app and getting customer engagement.
4 mobile shopping app marketing insights that improve customer engagement
Insight 1: Make your app discoverable everywhere
It is believed that most smartphone users tend to surf the app store for more updated shopping apps. The fact is that there are about 40% of mobile users visit app store whenever they demand on an app. They still ask for help from the app store for the newest and the most special sales app to serve their requirement, but actually, it is not the only place where mobile customers can download your shop app.
In doing mobile shopping app marketing campaign, you should keep in mind that customers not just search for the app on the app store but utilize all kinds of instances including some social channels  like Facebook, Youtube,…and search engines like Google, Bing,…Discovery through a search engine is especially relevant to a desirable app. Therefore, the first insight that you should remember in doing mobile marketing is learning how to make your shopping app discoverable everywhere and every time for customers to quickly get the ideal sales app.
Insight 2: Make your shopping app downloaded regularly
The connection between a search engine and app discovery may be the most useful insight of the whole mobile shopping app marketing plan. What you should do is carrying out analyzing on the search for apps and number of downloads to determine the marketing tools to promote the shopping apps. If the organic search leads 1 in 4 downloads, you can totally rely on the search engine marketing to reach high adoption rate. You may not know that the main driver of your app downloads is search ads (50%), followed by social ads (49%).

But how can you make your app noticed of by a large number of customers? There is always a solution for you. You should focus your app promotion on a consumer experience designed for downloads to increase the customers' visibility on your app. By differentiating your app, you should also develop a campaign across formats that boost the number of apps downloads including video, multimedia channels,…
Insight 3: Gain the app engagement
Do not think that just making your app responsive to customers request is enough for a great mobile shopping app marketing campaign. Customers are still likely to abandon your sales app if it is not as their expectation, so what is the problem here is how to obtain customers' engagement.
App users will need an incentive to re-engage to your app that they have abandoned. In fact, there are many ways to get app users back to your brand. By utilizing mobile app engagement ads, users will be repeatedly reminded by your brand.  Let's imagine someone is intending to join a marathon run and is in need of a pair of shoes, so she searches for women's running shoes. And if she has a mobile shopping app on their phone already and used to find a running jacket last summer, then it will be easier for her to return to your store to get the related products. You can reach her through a mobile app engagement ad and remind her of its presence and notify her of attractive incentive to a discount on running shoes.
Insight 4: Perform the shopping app with true behavior
Do you know the differences between a successful sales app and a nonperforming one during a mobile shopping app marketing period? The key answer lies in the way you treat your customers and whether your sales app could make their life and their shopping experience better.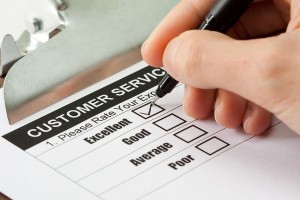 The main attributes of a successful shop app are: whether your app makes people's lives easier (63%), clear instruction (63%), attractive design (57%) and great user experience on various devices (57%). You should concentrate on overall developing the above attributes to provide users with complete sales app. Once the consumers are satisfied with your service, the purchase decision of them is a certain thing. Because they have the chance to have a great experience on your app, so you will also get the opportunity to appear on their mind first when they look for a specific app.
After doing research on the above 4 insights, you now know how a great mobile shopping app marketing strategy is, thereby forming for your own brand a smooth flow to get customers closer to your products. Moreover, your online business can maintain a long-term relationship with loyal customers to both determine your business' strength and attain the impressive rise in the sales revenue. Understand deeply the above insights in building up a mobile shopping marketing campaign, apply them to your work and get the unexpected benefit that they bring to your mobile shop app.
>>>For the beginner, if you intend to build up a Magento mobile app even when you are the new comer and have no coding skill, utilize SIMICART.COM now. That is the fastest way to help you have a desirable Magento shop app. THEN, comprehend the above 4 mobile app marketing insights, your brand is going to reach the top level in this highly competitive e-commerce industry. 🙂
Simicart