Mobile commerce is growing like a weed! According to the report made by Criteo, mobile commerce accounts for 29% of e-commerce transactions in the US and 34% globally. By the end of 2015, mobile commerce share is forecasted to reach 33% in the US and 40% globally. To make sure that you're not backward with the world, make your business online in general and mobile in particular. In the next article of our series "how to create a mobile app", we will figure out the trends currently shaping the mobile commerce landscape with the most impressive numbers in its dizzying speed of growth.
Mobile commerce is now over one-third of all global e-commerce transactions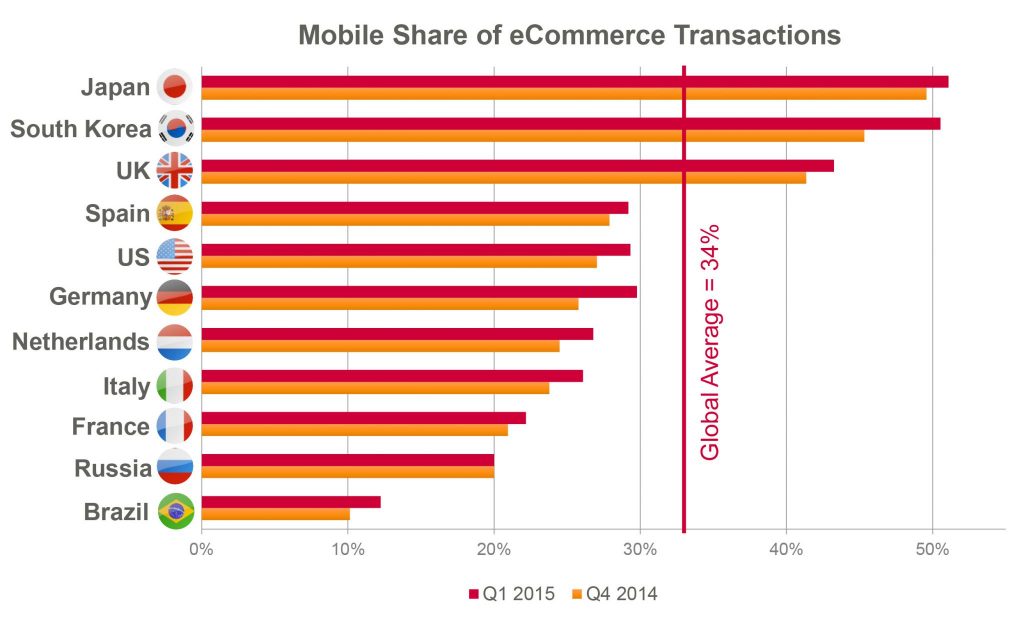 This chart based on an accurate weighting of e-commerce market size by country. Mobile share is slightly lower in the US than the global average with 29% transactions coming from mobile devices. For the first time ever, Japan and South Korea had the major e-commerce transactions via mobile in Q1 2015.
The e-commerce App-Only trend is creating the dawn of new age
Today everyone is getting mobile savvy. Two big giants of e-commerce companies in India Myntra and Flipkart decided to shut their website, create a mobile app and transit to app-only platform. According to them, 90% of the traffic and sales come to mobile apps. Many analysts and experts believe this positive trend will continue it means that consumers will adapt to mobile commerce.
How is all about smartphone on mobile commerce?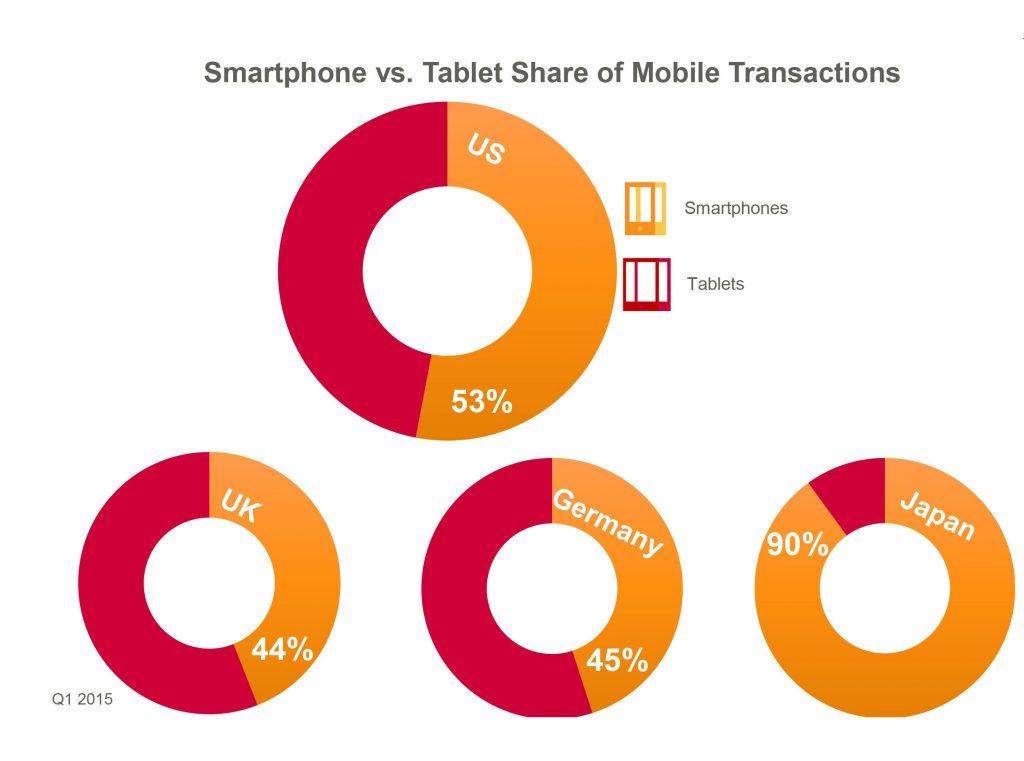 The majority of mobile transactions in the US come from smartphones, more than in the UK and Germany. Even though the conversion rates on smartphone are lower than desktop or tablet, it generates significantly higher traffic. With the appearance of larger screen sizes such as iPhone 6 and Samsung Galaxy S6, consumers are finding smartphones as a convenient way to complete purchases. So in the near future, smartphone transactions will continue growing.
How're about the growth of mobile commerce on hand-held devices
IPhone share of e-commerce transactions has grown 12% in Q4 2014. In Q1 2015 almost 10% of all US e-commerce transactions took place on an iPhone. Android mobile commerce remains significant and continues to grow. Android devices account for 6% of e-commerce transactions in retail and 8% in travel. Apple continues dominating on tablets. IPad accounts for 11% of retail transactions vs. only 2% from Android tablets.
So what will the future of mobile commerce look like?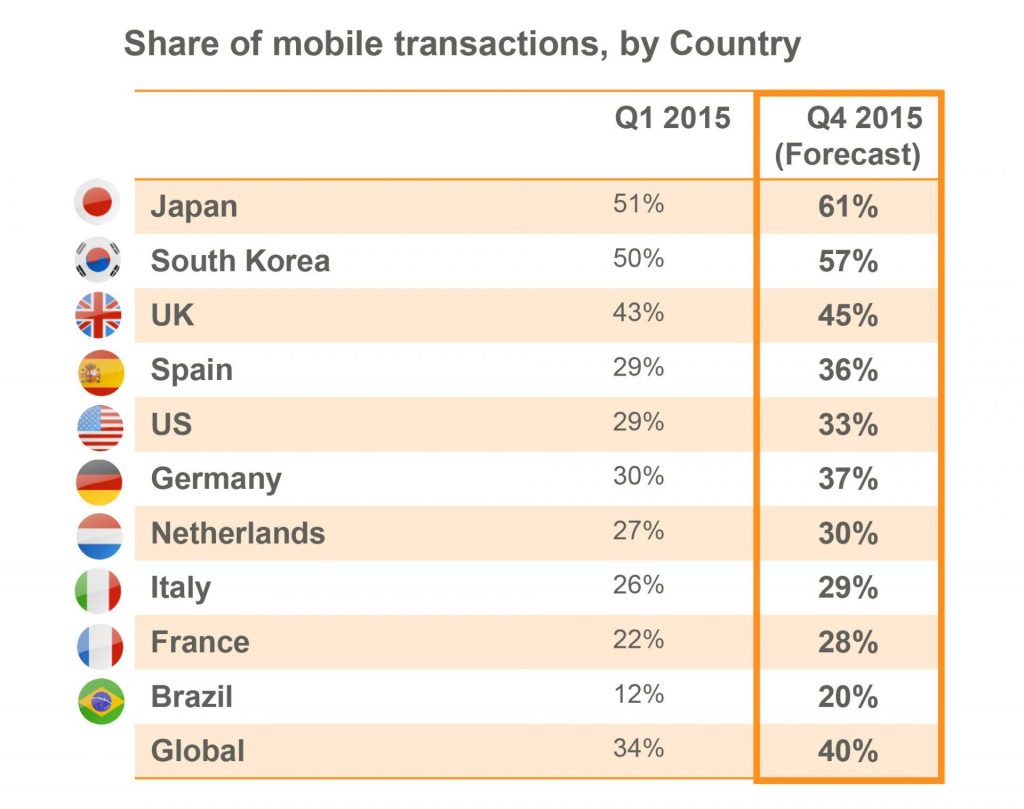 Mobile commerce will be 40% of e-commerce by end of 2015. US and Europe will continue having strong growth in mobile transactions, but will remain well behind Asian levels of penetration.
New trends have already created a great buzz in the market. By 2016, such trends will take the mobile commerce industry and promote mobile app to a next level!