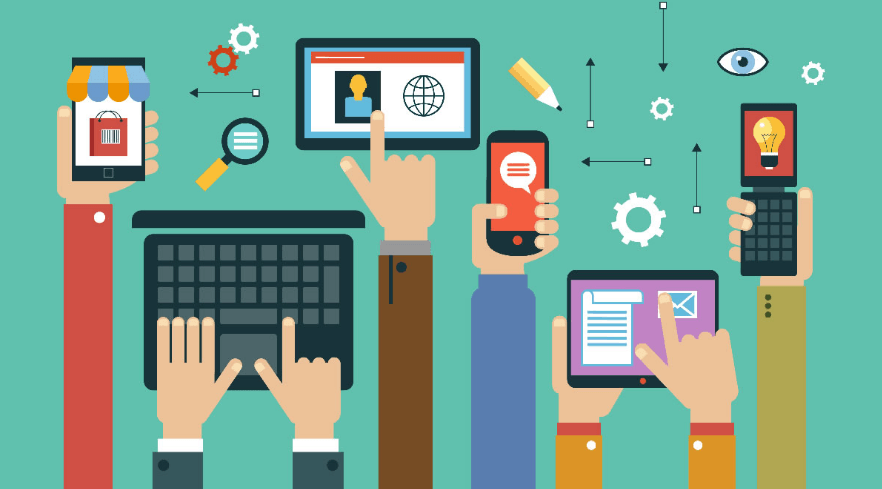 Embrace the mobile era with mobile commerce app
In recent years, mobile commerce is growing faster than ever before. Its growth has been creating new opportunities for any kind of business to take advantage of. Understand how businesses can benefit from this trend, they already have started moving to mobile commerce. You need to embrace this change too and use it as your advantage. There's no better way to do that than building your own mobile commerce app. And these following benefits of mobile commerce app are the reasons why:
Geo-targeting and reminding customers
With the rise of geo-targeting, it has become increasingly easy to target key customers with location-specific, time-sensitive messages via mobile commerce apps. For example, by integrating geo-location technology into mobile commerce apps, businesses can target potential customers who are close to their stores. With this approach, businesses can decrease advertising cost, narrow their focus and deliver targeted ads to consumers at the right time and right place.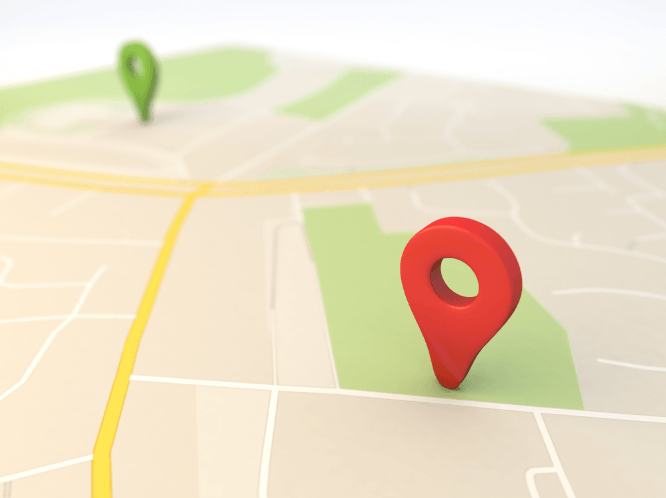 Push notification, which is a visible and effective tool to attract the user's attention, can only be used in mobile apps. Furthermore, combination of customer geo-targeting with push notification allow you to immediately send special offers to reach customers near your business. Set it up for your loyal customers and push a real-time notification about a sale built just for them. Alert them about a special event or a flash sale when they are so conveniently close to your store. As a result, you will make your customers feel special. And by leveraging truly personalized mobile engagement, they will be more likely to stop in for a purchase.
Related: The Magic of Push Notification: how to make use of it
Enhancing shopping experience
As quick, simple and fun shopping experience is what consumers are looking for, there can not be more reasons for businesses to have their own mobile commerce apps. First, mobile apps work with the device's built-in features. They have mobile-friendly interfaces which are compatible to all screen sizes while maintaining fast performance on multiple devices. In comparison with responsive sites, apps are easier to work with and also run faster on mobile devices to deliver your customers a smooth shopping experience.
In addition, apps are much better at remembering your customers. There's no need for them to log in to their accounts and fill a long form every time they want to check out. All of their required information for purchase including name, address, payment details can be remembered and automatically filled to make shopping fast and easy.
Also, mobile commerce apps solve the problem of security for your customers. Due to strict policy of the concerned app stores, mobile apps have to assure their users of complete safety to get approval and support from these stores. Unlike websites, when customers connect with your business through the app, they are not exposed to any other third party. Less exposure means more security for customers. Keeping security of customers' data on the highest level with mobile apps will improve trust for your business.
More tips to enhance shopping experience with mobile commerce apps here.
Customer support done better
When it comes to customer relationship management, mobile apps also allow businesses to better help their customers. Offering customers a mobile commerce app is the best way to reach your customers and connect with them in real time. Mobile apps enable features like live chat or messaging center. Fast response to customers improves business reputation for great service and effectively reduce cart abandonment.
With this feature, you are able to access customer communications from anywhere, anytime to keep on top of rising customer demands. It surely can support your efforts to understand your customers and interact with them across all touch points of the customer journey. Also, mobile apps save your customers' time as they can instantly contact your store via call or message with only one tap.
Mobile customer loyalty program
The greatest advantage of mobile apps for your business is the possibility to include whatever feature you want to engage more customers and gain their loyalty. While responsive sites are limited by page load speed, performance, navigation, mobile apps do not have such boundaries.
Businesses can offer their customers various electronic loyalty schemes which are available via mobile apps. It enables customers to earn loyalty points for their purchases. Accumulating points or exclusive discount code can reward your best customers and give new ones a good reason to buy and come back. To drive even more customer engagement, effectively push notifications to allow customers to receive alerts about latest sales and save coupon code for later purchases.
You can combine rewarding point and referral program as customers love to share their favorites and make recommendations, especially if they are rewarded for it! These loyalty schemes can quickly build your mobile community and turn it into the marketing army for your business. Customers appreciate the opportunity to engage and respond at their leisure with their mobile device.
 
No Internet Connection required
Your customers are always on the move and always have their mobile phones with them. Mobile apps can reduce the burden of having a stable internet connection for your customers.
With mobile commerce  apps, your customers don't necessarily need an Internet connection to run app and display product content. Once the app has been downloaded and installed directly on the home screen of their devices , they will be able to enjoy access to app content in any context.
Mobile apps store a significant amount content on a user's device for offline use. Mobile app data is cached so that it can be accessed without internet connection, and only updated when the app has a stable internet connection. Mobile apps get the best of the online and offline world as they are able to work on both and complement each other.
To sum it up,
The mobile era is only going forward from here. As mobile shopping continues to rise steadily in popularity, having a mobile commerce app now would prepare your business for the future. Mobile apps will become mainstream and customers will be more demanding when it comes to the quality of apps . It's important for you to stay ahead of the competition in order to maintain relationships with your customers and keep them coming back for more. Investing in a mobile commerce app today would place you in a much stronger position to benefit from future technologies.
Perry
Marketing Executive/ Product Designer at SimiCart