Embrace the mobile era with mobile commerce app
In recent years, mobile commerce (mCommerce) is growing faster than ever before, which opens a whole new avenue of opportunities for businesses of many kinds. Seeing this as an apparent opportunity for a boost in their bottom lines, businesses have all jumped on the bandwagon and thus, the mCommerce race began.
However, the reasons why mobile commerce is so beneficial for businesses, still remain ambiguous at best—that's why articles like this should help you further your understanding of the potential benefits of mCommerce apps.
1. Mobile commerce is on the rise
It's clear that mobile commerce is a rapidly growing market with a lot of potentials to be utilized by businesses. In 2021, it's estimated that about 72% of all eCommerce sales come from mobile devices.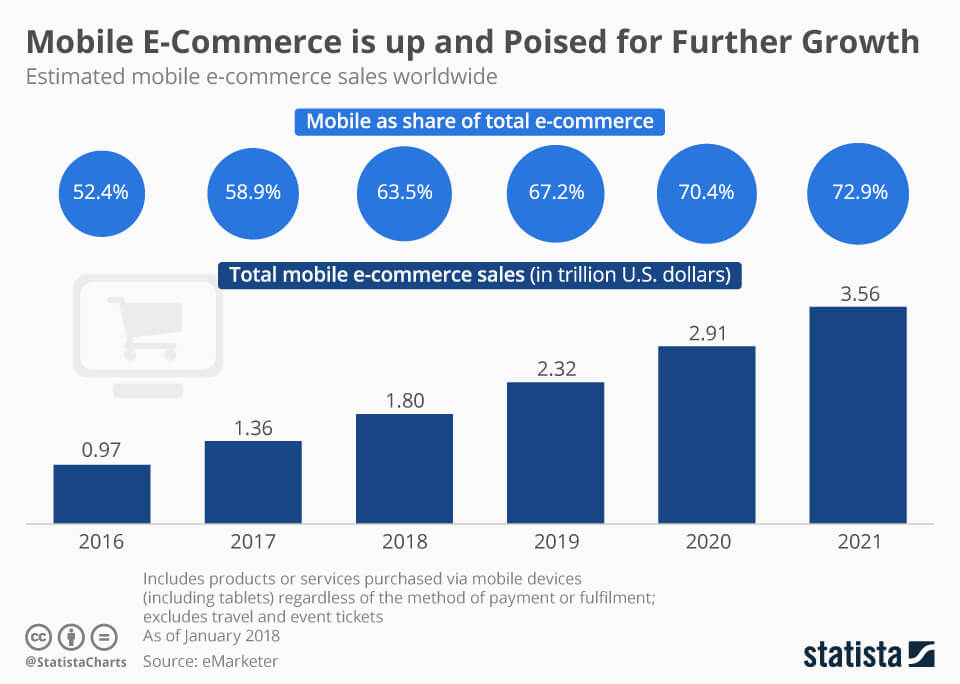 Because of its convenience, mobile commerce is believed to continue rising in the future. And mobile app is probably the best way for ecommerce businesses to get their share of the pie.
Of course, some would argue that their sites are enough, but if put to comparison, mobile app still has the upper hand. And this is supported by statistics: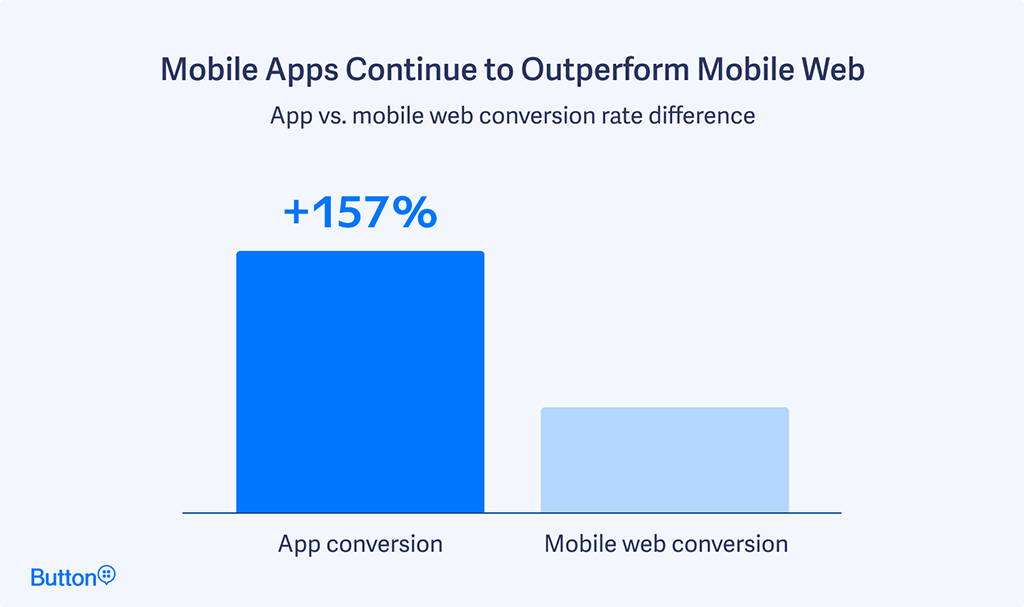 2. Improve UX
A quick, simple and fun shopping experience is what consumers are looking for. According to a recent Google research, of those who have done shopping on their mobile devices, 41% prefer to buy on a mobile app, while this percentage for mobile site is only 34%. There cannot be more reasons for businesses to have their own mobile commerce apps.
Mobile apps work with the device's built-in features. They have mobile-friendly interfaces that are compatible with all screen sizes while maintaining fast performance on multiple devices. In comparison with responsive sites, apps are easier to work with and also run faster on mobile devices to deliver your customers a smooth, seamless shopping experience.
A simplified checkout process is extremely important. The easier it is for customers to complete their checkout, the more they are encouraged to finish it. While desktop and mobile sites have an average cart abandonment rate of 68% and 97% respectively, the percentage for mobile apps is only 20%!
Also, mobile commerce apps solve the problem of security for your customers. Due to the strict policy of major app stores, mobile apps have to assure their users of complete safety to get approval and support from these stores.
When customers connect with your business through the app, they are not exposed to any other third party. This means more security for customers and in turn, more reliability for your business.
3. Personalized customer experience
Apps are much better at remembering your customers. There's no need to log in to their accounts and fill a long form every time they want to check out. All of their required information for purchase including name, address, payment details can be remembered and automatically filled in to make shopping fast and easy.
Furthermore, a mobile app can offer product recommendations based on the user's previous purchases. This encourages them to look at other products and may improve your bottom line.
4. More marketing channel
Mobile app is an effective marketing channel to reach your customers, and they ensure a delivery rate of 100%. How? With push notifications.
Push notification, a visible and effective tool to attract the user's attention, can only be used in mobile apps. Furthermore, the combination of customer geo-targeting with push notification allows you to immediately send special offers to reach customers near your business.
Set it up for your loyal customers and push a real-time notification about their orders or a sale built just for them. Alert them about a special event or a flash sale when they happen to be near your store. About 91% of users find these types of notifications useful.
With push notifications, you can have a one-on-one conversation with your customers at any time of your choosing, thus making their shopping experiences become personalized ones and potentially driving higher mobile engagement.
5. Enhance customer support
When it comes to customer relationship management, mobile apps also allow businesses to better help their customers through ways of direct communications, such as live chat and messaging center. Users can reach you with a quick tap, instead of crawling the entire website just to find a contact number.
With these features offered by a mobile app, brands can communicate with their customers at any touchpoint of the customer journey. About 73% of customers agreed that great support from businesses encourages them to shop longer and spend more than planned!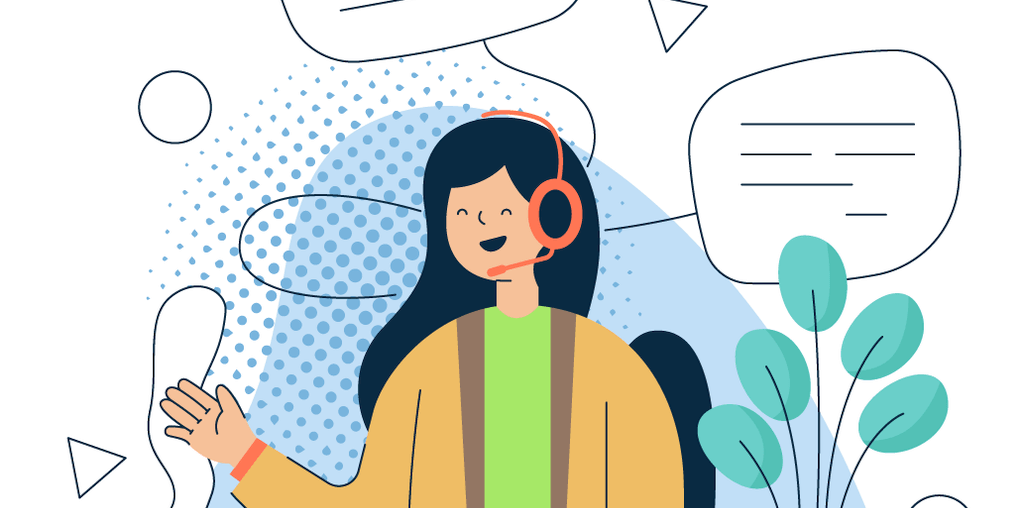 6. Increase customer loyalty
The greatest advantage of mobile apps for your business is the possibility to include whatever feature you want to engage more customers and gain their loyalty.
Google research points out that about 58% of mobile app users utilize mobile apps to find discounts or offers, and 34% for the special reward when installing an app.
Businesses can offer their customers various loyalty schemes via mobile apps. Customers can earn loyalty points for their purchases. Accumulating points or exclusive discount codes can reward your best customers and give new ones a good reason to buy and come back.
You can combine rewarding points with referral programs as customers love to share their favorites and make recommendations, especially if they are rewarded for it! These loyalty schemes can quickly build your mobile community and turn it into the marketing army for your business.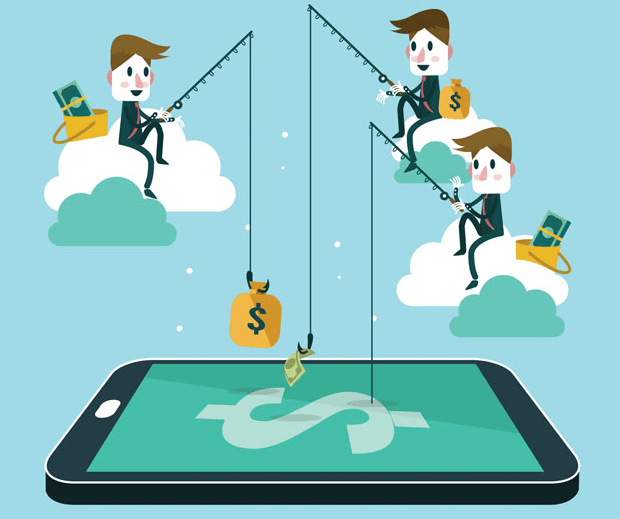 7. Increase retention rate
With traditional eCommerce sites, customers only come back when they really need to buy something, and you can only wait for it to happen. But that's not the case with mobile shopping app.
49,43% of users are retained one month after downloading the app, and after 3 months, the percentage is 35,31%, which is still quite good. Compared to the fact that only 37% of users were retained one month after download in 2015, this percentage has been improved significantly.
Push notifications also work well in retaining customers. You can send push notifications about promotions and sales to bring them back and urge them to shop more. This case is unlikely if you're relying only on a desktop site or mobile site.
To sum it up,
As mobile shopping continues to rise steadily in popularity, having a mobile commerce app now would be the future-proof solution for your business.
Mobile apps are becoming mainstream and customers are now more demanding when it comes to the quality of apps. You'll need to apply the right strategy to develop a mobile app for your business.
It's important for you to stay ahead of the competition to maintain relationships with customers and keep them coming back for more.
If you are planning a mobile app, SimiCart is the right solution for you. We have more than 10 years of development experience and have worked with many partners to deliver outstanding Magento mobile apps for them.