Generally there are 3 most common ways to create a mobile shopping app: coding it yourself, hiring a developer team or using a mobile app builder . Each has its own particular advantages and disadvantages.
>> Read Pros and cons of 3 ways to build mobile shopping apps.
Read it, and made up your mind about which method you are about to choose to pursue your own mobile app.
If you are a developer, or an e-commerce merchant who has decided that coding is must-have skill to deeply engage in mobile commerce ( In this case, you might not absolutely right, because later I will prove that you can master m-commerce without coding skills), welcome to programming languages!
Mobile shopping app is one kind of mobile app (or mobile application) – a software program that you can download, install and access directly on your mobile devices and tablets with the Internet access. Each app works on specific operating system which defines languages of programming you choose to create your apps. They are Objective-C and/or Swift when it comes to application on iOS. Regarding Android operating system, Java is the choice and for Window phone, it must be .NET.
When an application is based on these kinds of languages and works for a specific platform, they are called native apps. On the other hand, there are mobile web apps (or mobile web applications) and hybrid apps (hybrid applications). These are formed on totally different types of programming languages. Mobile web app looks like a native app, but it is a really website. It runs on a browser and written on HTML language while hybrid app, like its name, combines features of both native and web apps.
Each kind of mobile app has its own strength but it seems that native app has more favorable features. In this article, I mainly focus on languages of native app. Here comes 2 most spoken languages to create native shopping app.
# iOS speaks to you in Objective-C
To create a mobile shopping app on iOS platform and spread it on Apple store, you are about to do a job of an iOS developer and Objective-C is their language. It is one basic programming language to write application for iPhone and iPad. Objective-C is derived from C system, as well as C++ or C#. It has C's syntax, primitive types and you might guess from its name, it has many object-oriented features added.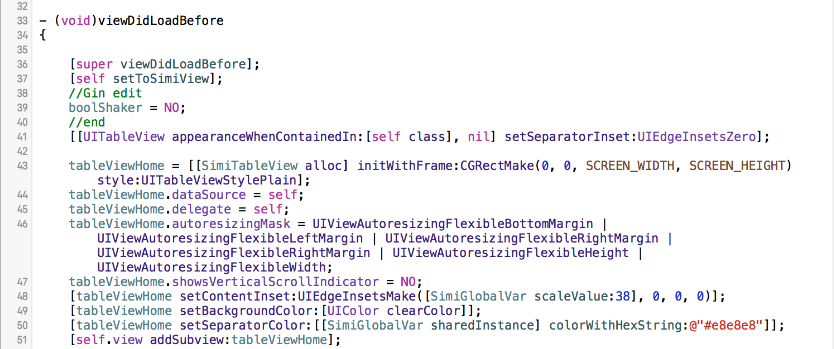 Objective-C aims to add to C object-oriented features in a simple and easy-to-know way. Being established in 1980s, Objective-C has just really jumped to the game with the rise of iOS. When Apple introduced Swift as a more advanced programming language, Objective-C still remains its significance as the must-have skills of every iOS developer. Objective-C has several outstanding features. It is compatible with C, C++ and integrated with Cocoa which is favorable for touch technology.  
To start with Objective-C, all you need is a Mac and a compiler as GCC. If you have installed X-code, your Mac has already got GCC compiler and you can start instantly. Mac is recommended for Objective-C for it can help utilize all capacity of this language.
>> Go to Mac Developer Library to deeply engage with C
# Write for Android in Java
When it comes to applications on Android operating system – iOS biggest competitor, Java is the language. You can know about C++, PHP, Python, HTML, CSS,…etc, it is fine but Java is the first, the best and the last for Android.
Similar to Objective-C, Java is an object-oriented language. However, unlike Objective-C, Java works for various operating systems, even it is widely used for Android applications. Born in 1990s, Java's original purpose is to apply for mobile devices.
Java inherits some primary principles of C++ but it is more simple and easy to use. One of the most outstanding features of Java is that it can be "written at once and run anywhere". This platform independence allows Java to run on any operating system, which might be the underlying root of this language popularity.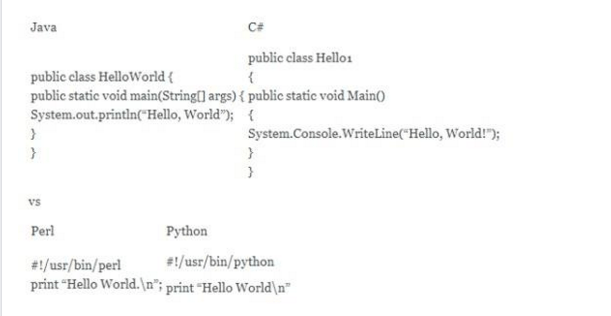 To start coding in Java, you need to download and installing Java development kit. There are different kit to develop applications in Java as Java Workshop, Visual J,…etc.
>> Go to Android developer site to know more about Java.
It might cost you great effort and time to be familiar with these programming languages before you can code the very first line. Even you are a developer, there are tons of task you will have to carry when dreaming about your own mobile shopping app.
But don't be frustrated, you can create your mobile app even you don't know a single line of code! And it won't take you 1 years but only 1 day to get your first-ever test app.
Luckily, you can have your own developer team with years of experience with Java, C, C++, PHP or Objective-C and m-commerce in mind and believe it or not, you can create app without coding skills. Yeah! You can have SimiCart as your own developer team. You don't need to master Java or Objective-C to create your own app, because we have masters in these languages and they know how to create the best app!
We are always READY, all you need to do is CLICK HERE to create app without coding skills!
Read more :