Along with the significant development of Mobile commerce, Mobile shopping apps are also currently very popular, making shopping become easier more than ever and we are not just talking about being able to shop from the comforts of home. You can now check for the latest information in multiple catalogs, availability of products, compare product prices, and get a lot of other information about special promotions, discounts, reviews on your mobile device. Besides, regarding business entities, best mobile shopping apps can be the great way to improve their sales.
According to Forbes, mobile shopping app usage is growing faster than any other category of app. Now, let's explore these best mobile shopping apps!
Best mobile shopping apps
1. Livingsocial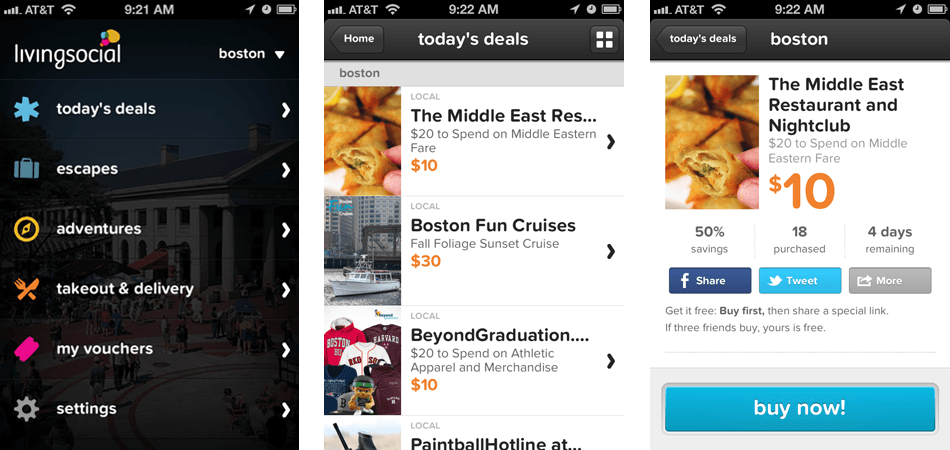 Livingsocial is an app that suitable for someone that like shopping with their smartphones. It provides deals that are sales off in your city. With Livingsocial, you can save up to 80%. Users can view deals and order as well as purchase directly via their mobile devices. Especially, if you refer 3 friends to get the same deal like you do, then your deal will be free.
2. Google shopper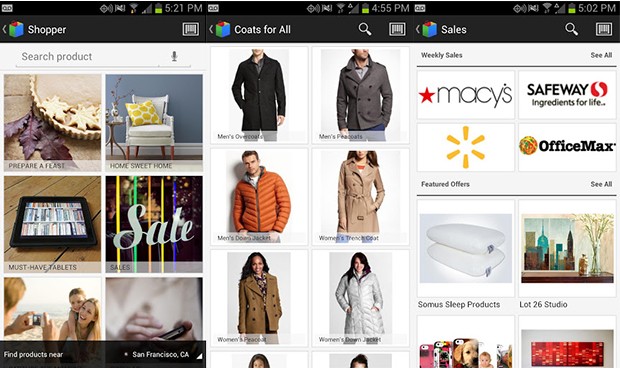 Google Shopper is an app that will help shopping be easier. You can get a lot of information of millions of products. To find a product that you are looking for, you can scan the barcodes or QR codes, or search for it manually. Google Shopper also allows users to star favorite searches and browse past ones. Moreover, you can compare prices in different online stores, thus, making the best purchasing decision.
3. Groupon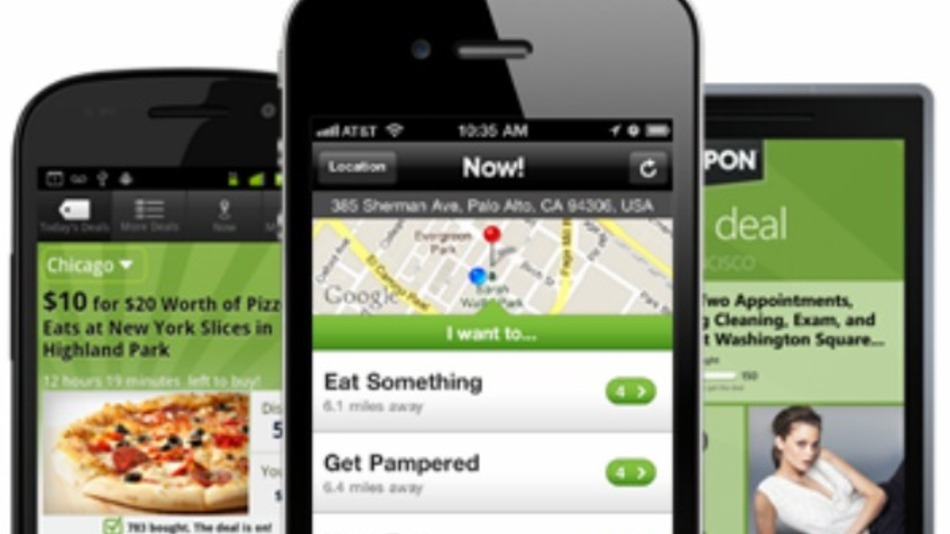 Groupon app is a popular mobile shopping app that brings you fresh local deals with real-time discounts every day. Additionally, it is customized to fit various customers. Users can buy and redeem Groupon deals directly from their mobile device, also track purchased vouchers by location and expiration date.
4. Amazon shopping app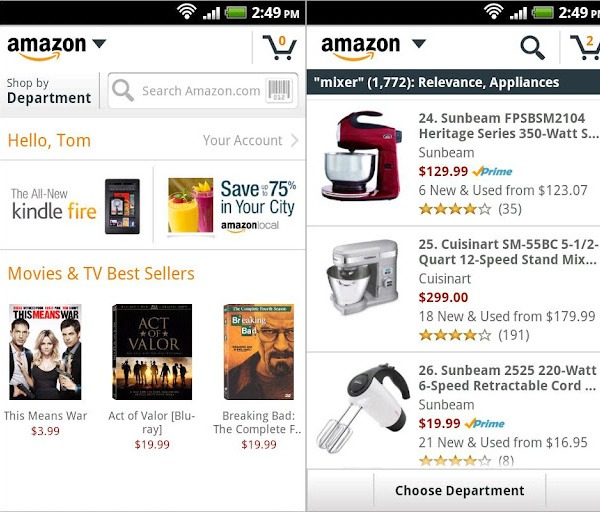 Amazon Shopping App allows you shop millions of products via your mobile device and manage your Amazon orders from anywhere. This app also provides various features to meet various customers' needs. You can buy confidently because all transactions are securely processed. Furthermore, with Amazon Price Check, users can scan barcodes or QR codes in local stores and compare price directly with Amazon.
5. BuyVia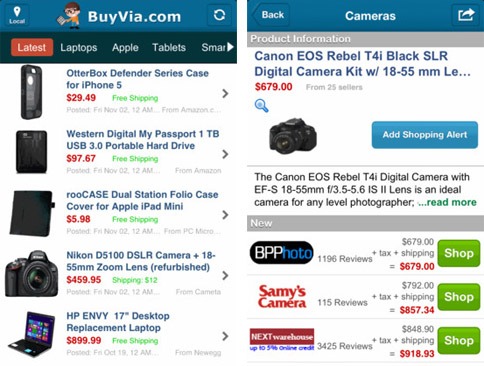 Buyvia helps shoppers get products they want at the lowest price. It is a coupon and shopping app that finds the best deals, promotions, and discounts on millions of items. . Users can customize a shopping alert to receive notification when the price of a product falls.
6. Best Buy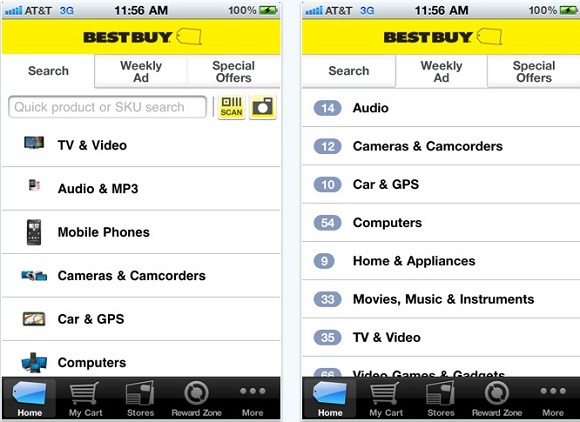 The Best Buy app allows you promptly and easily shop for a lot of high-quality electronics and accessories, and get those products shipped fast to your home or to a store near you. You can get the full catalog of products from Best Buy. Users can compare prices, specs and decide which the best deal is. Moreover, users can also gain instant Reward Zone membership access to redeem gift vouchers after certain amount of purchases.
Create your own best mobile shopping apps
Have you ever wanted to create your own best mobile shopping apps for your business, blog, products or services? Nevertheless, may the heavy investment of both time and money put you off?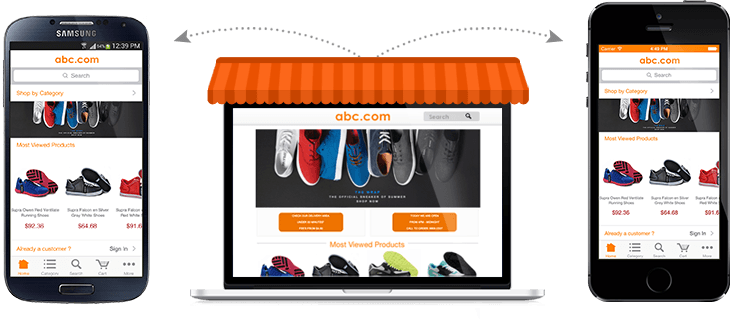 The good news is that you can now create and manage your mobile shopping app only with a small investment. Furthermore, entering the mobile market no longer necessarily requires thousands of dollars and months of work. There are many mobile platforms available to assist you to create an app on a budget. With many positive feedbacks from customers, Simicart could be one of the best mobile shopping app builders. Simicart offers outstanding features, helping you build your mobile shopping app quickly without any knowledge about coding or web developer. You can publish your apps under your developer account to both App store and CH Play, and update your app or content in real-time.
SEE ALSO: From E-commerce to M-commerce, the revolution you cannot miss »