For our customers who've been keeping tabs on us, we'll be rolling out our configuration guides in preparation for our upcoming Magento PWA Studio Homepage Module which will drastically enhance your customization experience with PWA Studio. In this guide, we'll cover everything you need to know about the configuration of Banner Slider.
The default Banner Slider
Adopting the latest practice from the industry, our default banner slider is simple yet effective with its own touch of flat design which is proven to drive higher user engagement.
Configure your Banner Slider
To begin configuring your banner slider, first navigate to SimiCart PWA → Homepage Module → Banner Slider.

The first thing that you'd see after accessing our Banner Slider configuration panel is a list of your current configured banner slider items.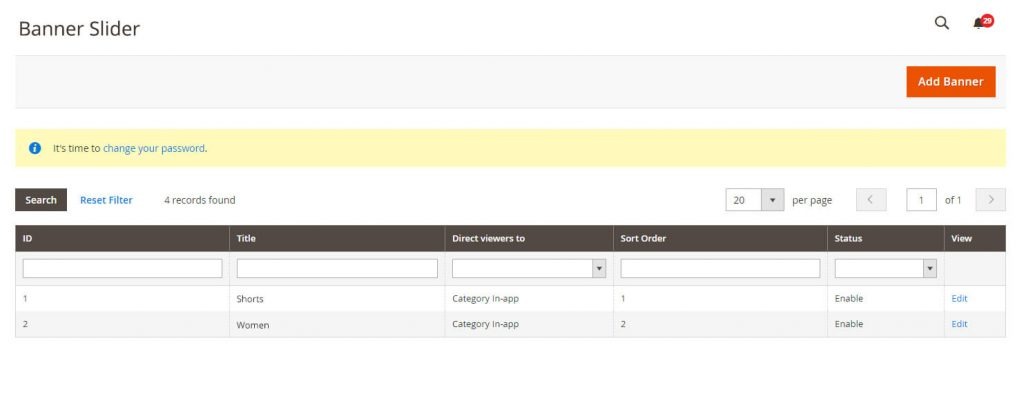 To begin configuring, click on Edit to customize your current slider or Add Banner to begin adding a new banner.
For demonstration purposes, we'll be editing our Shorts banner slider: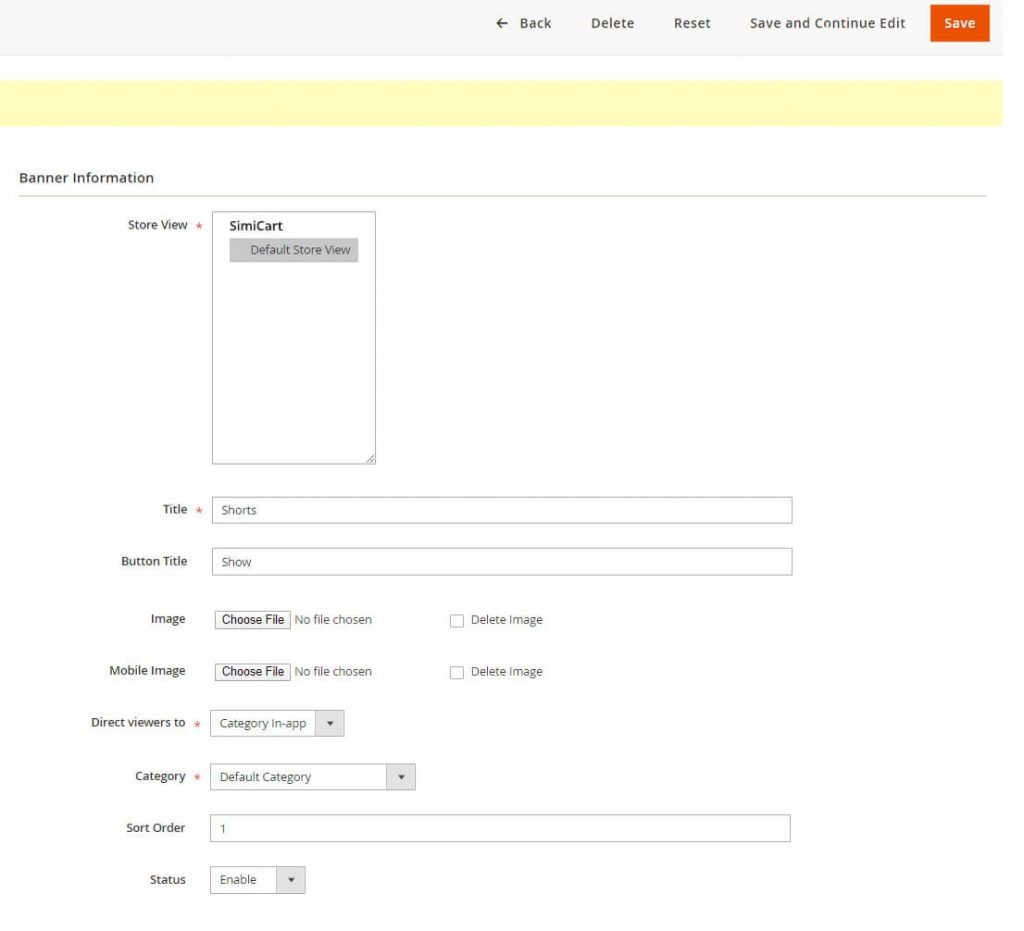 Store View (*): The store view to which your configuration settings will be applied
Title (*): The title of your banner slider. This will be shown on the storefront.
Button Title: The text of the button shown under the banner's title. (button will be hidden if left blank)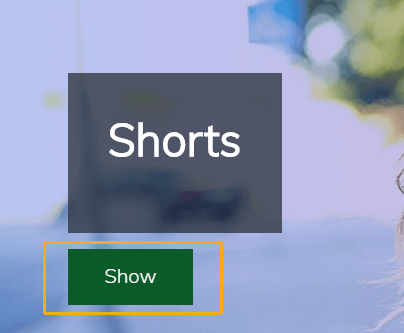 Image: Your desktop's slider image.
Mobile Image: The mobile version of your banner slider image.
– Supported image file types: jpg, gif, png, and svg – with a maximum size of 5MB.
– If no image is selected, a black background will be the default.
Direct viewers to (*): Choose where you want the banner to redirect users to.

+ Product In-app: Link viewers to an existing product in your store. Products are searchable by ID, name and/or SKU.

+ Category In-app: Link viewers to a category in your store.

+ Website Page: Link viewers to an internal or external URL.
Notes: Link must be a full and valid URL.

Sort Order: The expected position of this banner on your banner slider, with 1 being the first image from the left.
Status: Choose whether the banner image is disabled or enabled on the banner slider.
And that's it. Click on Save and you'll see your banner settings saved accordingly.
Stay tuned for more
The whole process of configuring and setting up banner sliders, in general, have been carefully researched and optimized by our team of experts here at SimiCart, which is why you should see that—when this PWA Studio Homepage Module of ours is delivered to you—your whole configuring and customizing experience will be that of an effortless one.
Next up on our radar are the configuration guides for:
So stay tuned for more news to come, as we're very excited to share with you the results of our hard work. And if this is the first time that you've heard of this module, please keep in mind that it is free and currently open for pre-register: