With the recent advent of Magento PWA Studio, it's only natural that more Magento PWAs are finding their way into the eCommerce scene, introducing an improved shopping experience for online customers. Of these new Magento PWAs, there are some promising new faces which we can't wait to share with you:
What is a Magento PWA?
Magento PWA is a Progressive Web App with a Magento backend, which means that a Magento PWA should be just like your typical native app—functionality and look-wise. And what makes this technology become the new sought-after approach is its ability to transform storefronts into a more performant version of themselves, with faster load speed and a more connected, smooth-flowing experience.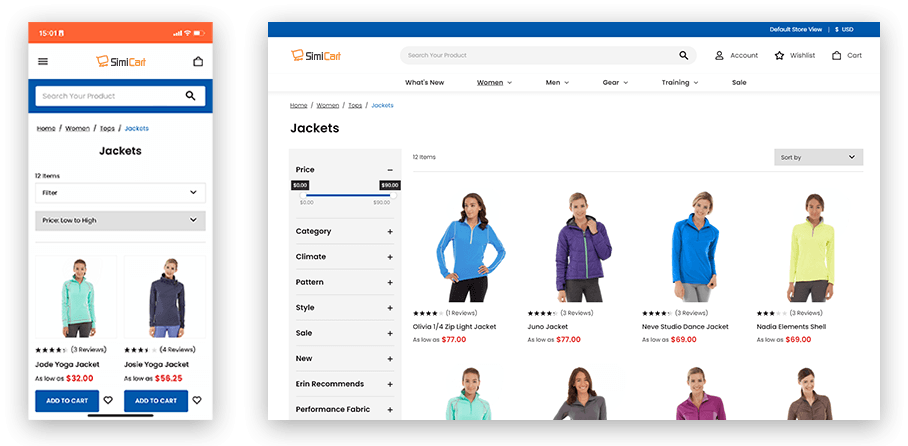 Additionally, as Magento PWAs are headless in nature, you get much more flexibility and customizability with a Magento PWA, since the headless architecture means that you're no longer restricted to a specific frontend technology and can choose your upgrade path freely.
Magento PWAs are typically built with Magento PWA Studio, which is a set of tools made by Magento themselves to help move adoption of PWA forward. Thanks to the Magento PWA Studio project, developers can develop, deploy, and maintain PWA storefronts on top of the Magento backend, creating websites that are faster, more secure, responsive, and adheres to the Magento principle of extensibility and modularity.
Related articles: Comparing Magento Theme to PWA Storefront
10 best Magento PWA examples for your inspiration
Below are various examples of Magento PWAs which you can use as reference for expected performance and functionality: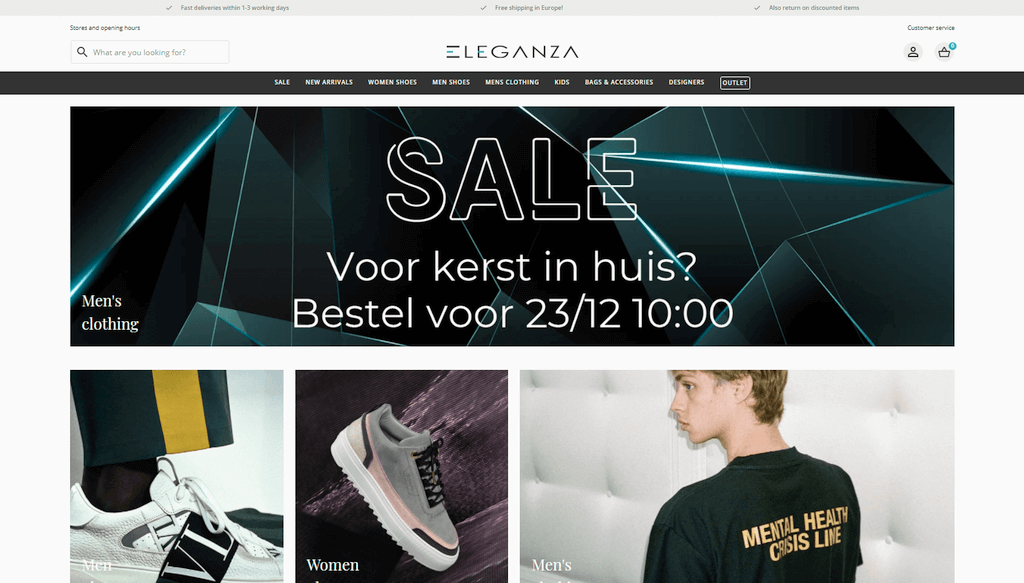 Based in the Netherlands, Eleganza is a famous high-end fashion retailer known for selling brands such as Valentino, Versace, Michael Kors, and more. The brand has five brick-and-mortar stores across the country as well as web shops of their own, but since 90% of their customers use mobile phones to visit their online stores, the brand saw an opportunity to deliver a better experience and consequently, generate more revenues.
Eleganza was previously running a Magento 1 store with support for four languages and, seeing as the end of life of Magento 1 is near, they counted on Magento 2 and PWAs to transform its mobile shopping experience. Their new Magento PWA site was developed by Team Experius and it sure didn't disappoint.
"We look forward to realizing additional value in the future as PWA not only brings us to the forefront of our market, but keeps us there for years to come."

Guus van der Staak, eCommerce manager at Eleganza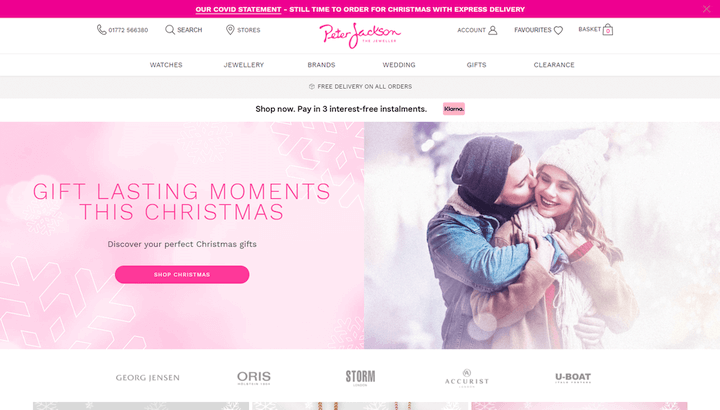 The jeweller Peter Jackson found themselves in a similar conundrum as Eleganza, as they too had a legacy Magento 1 store that wasn't performing as it should to drive more customers.
And as with other brands at the time, speed was Peter Jackson's main concern. Their site used to take an average of eight seconds to load, and it was really hurting their business as this caused user frustration and an overall unwelcoming experience. Moreover, wayfinding on their website wasn't the best. Customers lacked real easy-to-use filtering options and an easier navigation pathway, which then resulted in more losses of sales as customers struggled with finding the right products.
With their new Magento PWA site developed by every1, all this is no longer an issue. The new site is easy to navigate thanks to it clever filtering methods, along with new ways to help customers reach their desired product faster. Everything is rendered within milliseconds, which leads to more engagements, more conversion, and significantly lowered their bounce rates.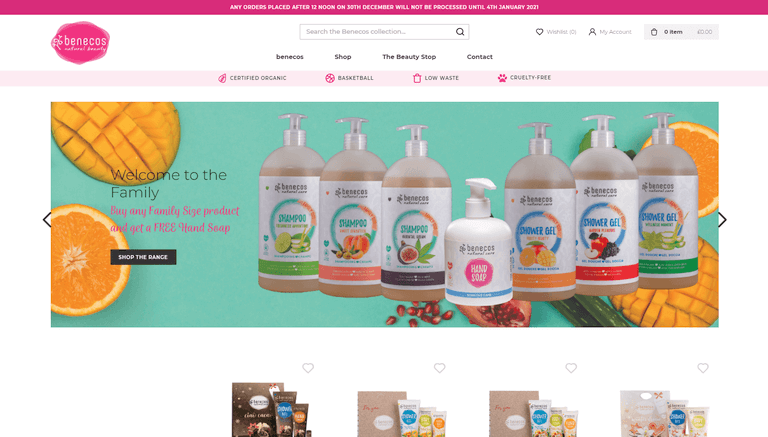 Combining the best of glamorous "Conventional" cosmetics with certified resource-conserving organic cosmetics, Benecos is your go-to brand if organic cosmetics are your thing. And similar to many emerging brands at the time who place organic materials and customer's trust as their highest priority, the brand needed to have a welcoming and engaging shopping experience that shows off their brand personality.
All this was achieved with a custom-made Magento PWA by SimiCart. Their new PWA-powered storefront now offers new app-like look and features, and with custom features integrated in (Find Nearest Stockist, Add Products to Cart/Wishlist from Listing with Color Options) to empower the brand with more competitive edge. The brand was specially satisfied with the new redesign of their website, as it brings a whole and feel that blends together perfectly with their products, creating a welcoming experience for their audience of green enthusiasts.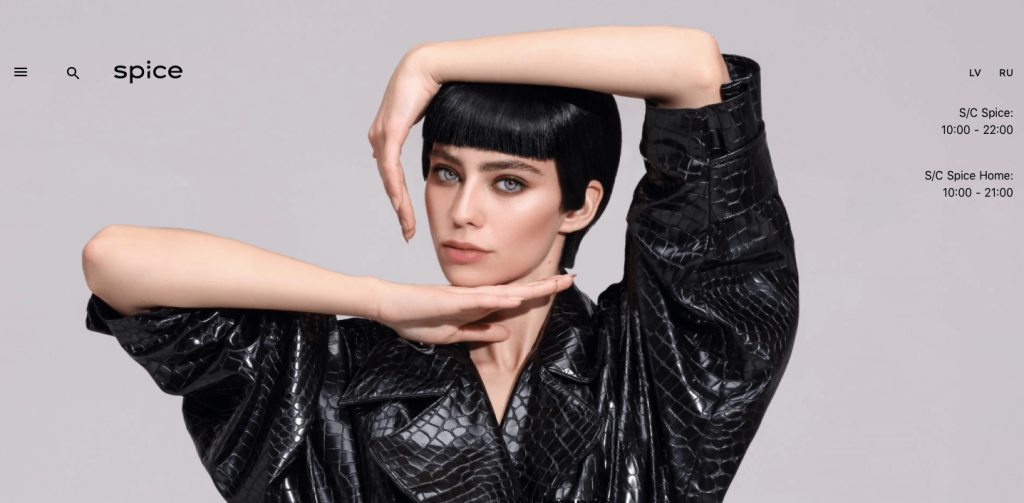 Spice, a shopping mall with more than 200 stores, decided to take on PWA during the surge of Covid19 when lockdown stopped customers from going to public places.
Their new PWA-based UX design unified all of the stores and their products under the same roof, which gave their merchants a new sale channel for extra income.
The transformation was a part of their new branding vision which aimed at creating a more accessible business in the digital space. As a part of it, a new slogan – "Closer than ever" was introduced. The lightning-fast performance of PWA, while helping them connect with their customers faster and better, has complimented this motto perfectly.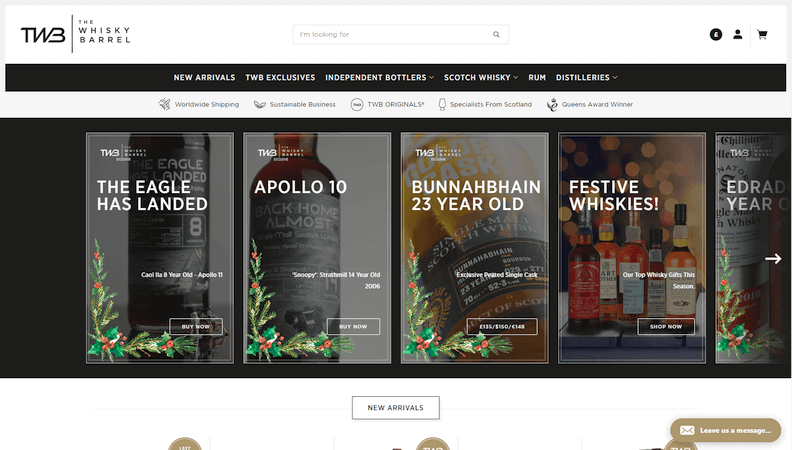 The Whisky Barrel is an Edinburgh-based whisky specialist famous for their exclusive bottling and the quality of their malt, blended whisky. Due to increased demand, the brand faced concerns over user experience as they felt it was not up-to-par with the quality of products that they offer.
And this serves as a challenge for the solution provider (Digital Six)—and it was not an easy one. They needed to create a site that not only offers the best possible experience but also capable of withstanding the incoming traffic of peak demand; and the site needs also to be beautifully designed and flexible enough to ensure that The Whisky Barrel continues to be pioneers in the distribution of uisge beatha.
Magento PWA was naturally the next step for their brand, and it was ultimately the right step. The nature of PWA powers the brand with a new user journey, site speeds and performance, along with a new super-smooth user experience that should satisfy even the most hard-to-please customers.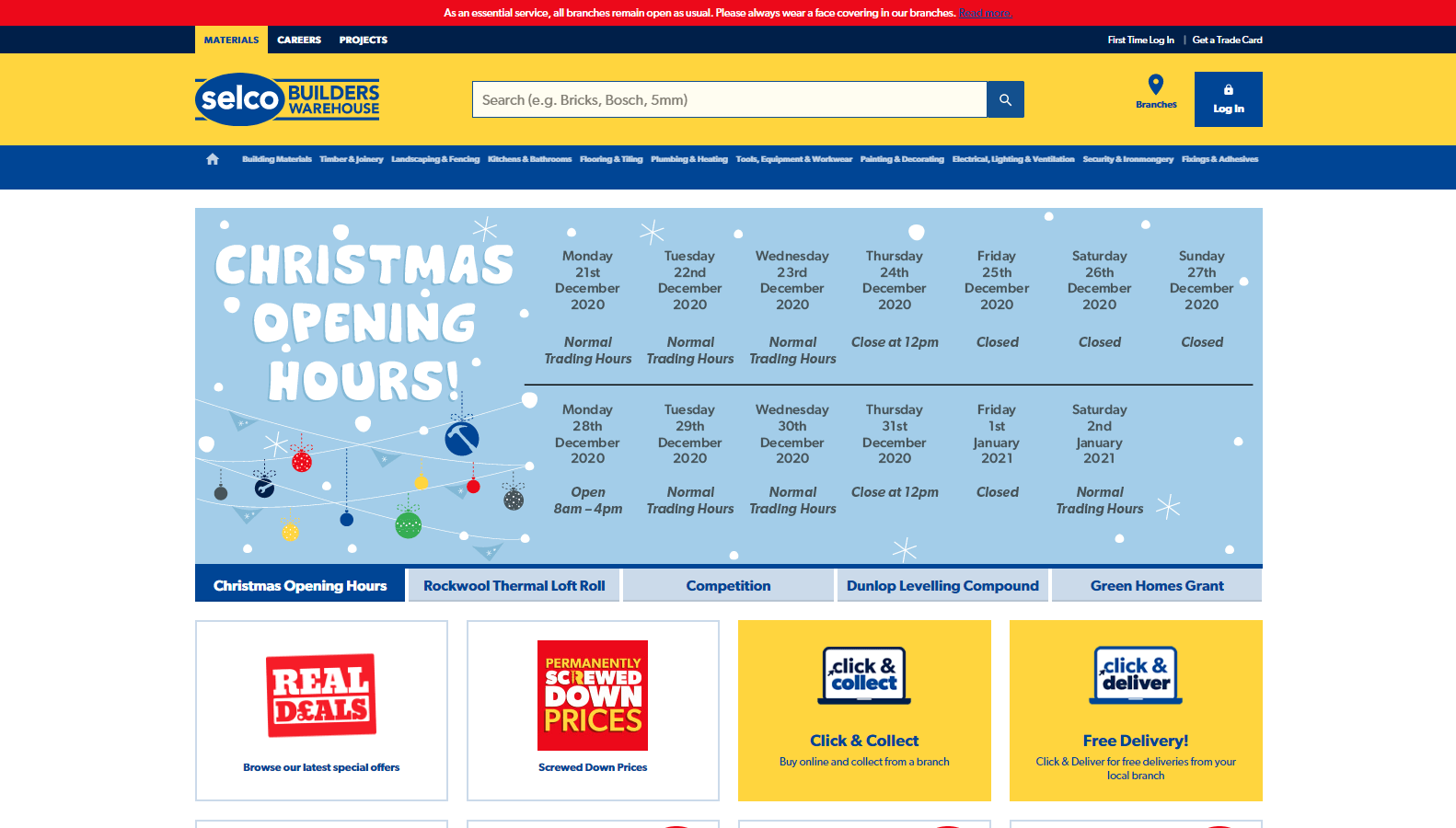 Selco, the builders' warehouse, is one of the most established brands in their industry, with over 68 branches nationwide. However, Selco found themselves having limited online presence and figured that they needed to up their game by going for a modern, more advanced storefront and naturally, Magento PWA was it.
By utilizing Magento Commerce Edition 2.3 and Magento PWA Studio, WeAreJH was able to rebuild the Selco storefront into a performant, responsive, and efficient Magento PWA. The new Selco website boasts to be the first-ever Progressive Web App to be deployed for a B2B merchant on the Magento Commerce platform, and comes with it are various features including:
Click & Collect
Building Materials Calculator
Real-time Stock Checking
Project List Functionality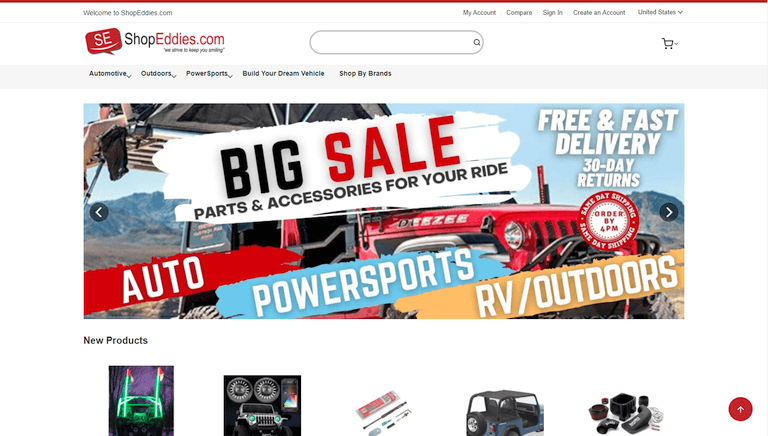 With over 260,000 parts and accessories for cars, trucks, RVs, and power sports offered in their store, ShopEddies desperately needed a solution to help them efficiently manage their store while still providing an engaging shopping experience.
Magento PWA was suggested by Tigren as an end-solution to Shop Eddies's past problems—and did Magento PWA deliver. Released at the beginning of 2020, the new PWA-powered storefront is blazing fast, has a whole new look and feel to show off the brand's identity, and with more optimizations done to the checkout flow to help improve conversion rates. To top it off, going with a Magento PWA solution also means that Shop Eddies can now better serve mobile customers with their app-like features such as push notifications and add to home screen.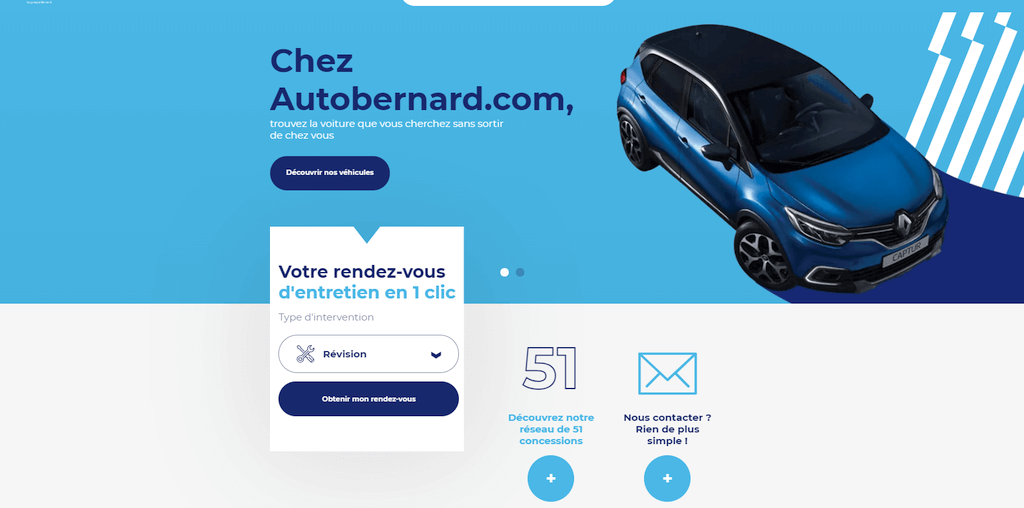 Auto Bernard, the French car distribution company, wanted an omnichannel strategy with which they can differentiate themselves from the competition. Their main goal was to provide shoppers with a way to book and buy their vehicles directly online and have every online order synchronized with the Magento backend in real-time.
WEBQAM took on this challenge and developed for the brand a brand-new Magento PWA website. This new website delivers everything Auto Bernerd requested and even exceeds in some regards, as the new website is featured packed, with the ability for customers to compare characteristics of up to three vehicles in parallel, to make appointments, to apply for a quote—everything is possible on the website.
ROECKL, the family-run traditional fashion brand, needed a solution that brings about the best performance while still offering an intuitive content authoring experience. Additionally, since their previous website lacked a true responsive experience, the brand needed to make it a higher priority in this complete makeover of their business.
Mothership realized the challenge and suggested Magento PWA as a solution. With Magento PWA, the frontend of the website is independent from the Magento backend and consequently, allowing for less server load and faster feature development. The frontend of the new website is a PWA based on ReactJS, capable of delivering content even when the user's connection is unstable.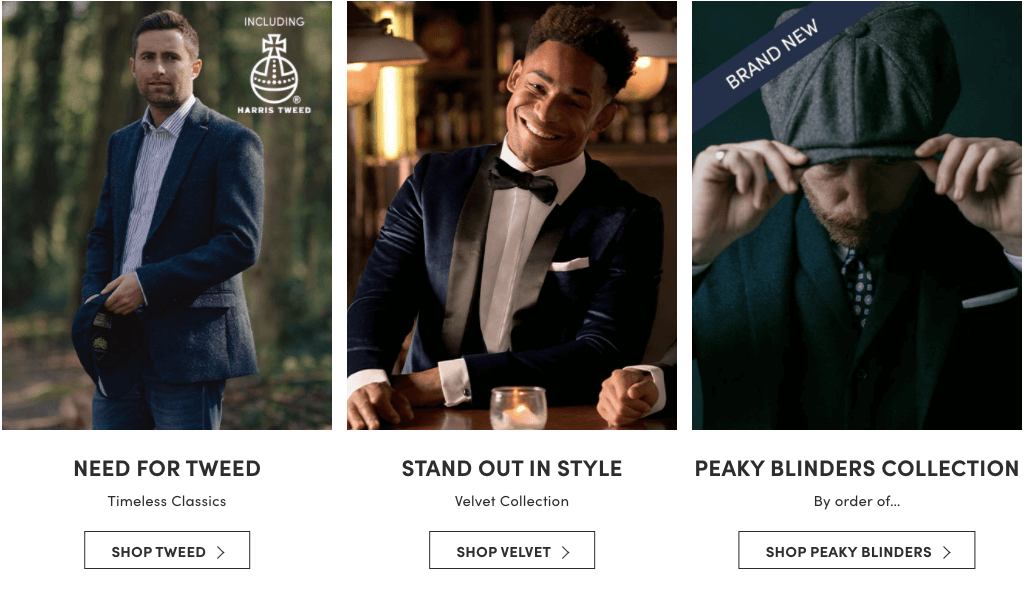 Struggling to survive during the Covid19 pandemic is something every brand can relate to. For Dobells, a menswear retailer in the UK, the pandemic has provoked them to renovate their website for the better.
The old Magento 1 website had been proved to be out of fashion, thus, migrating to Magento 2 was a must to attract and convert customers. Plus, an "advanced product variations" feature was introduced, which let customers mix and match any items' details and accessories in a single order.
As adding new features could slow down the site, another challenge was to maintain a smooth UX and speedy performance, and PWA was the way to go. As a result, the brand saw an 11.8% increase in total clicks, a 14.3% increase in average click-through rates, also, a 10,2% decrease in their average ranking positions.
Recommended reading: How Much Does It Cost to Build a PWA for Magento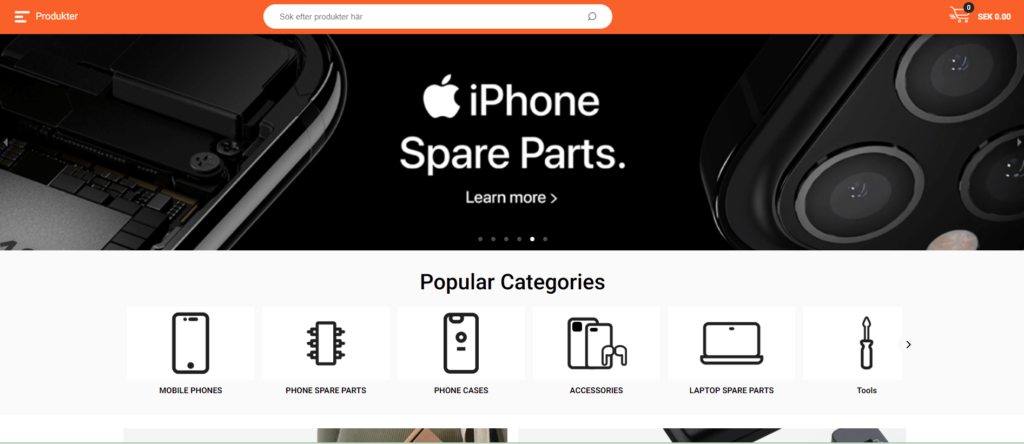 For a Magento's global site with two different websites for B2B and B2C visitors, each website has more than 100 categories and sub categories, it's a major challenge for G-SP to maintain a smooth website scrolling experience.
The owner of G-SP website, which sells phone acessories and spare parts, has long recognized the problem and PWA seems to be an obvious solution.
While PWA is often labeled an effective solution to increase Magento site speed, it's important to know that not all site can reach amazing speed performance right after implementing PWA. How a website loads depend on many factors including its size and its technical configuration.
However, PWAs have a better potential to be super fast than normal web apps, if customized correctly. G-SP's PWA site, after speed optimized by our team, has sucessfully tripled in mobile speed and doubled in desktop speed.
Conclusion
As only more merchants will start to embrace this new technology and make it the new eCommerce experience, Magento PWA will undoubtedly be the new sought-after shopping experience. Merchants who gone down the Magento PWA approach are already ripping impressive results, and the longer that you wait implementing, the more revenue losses that you're likely to suffer.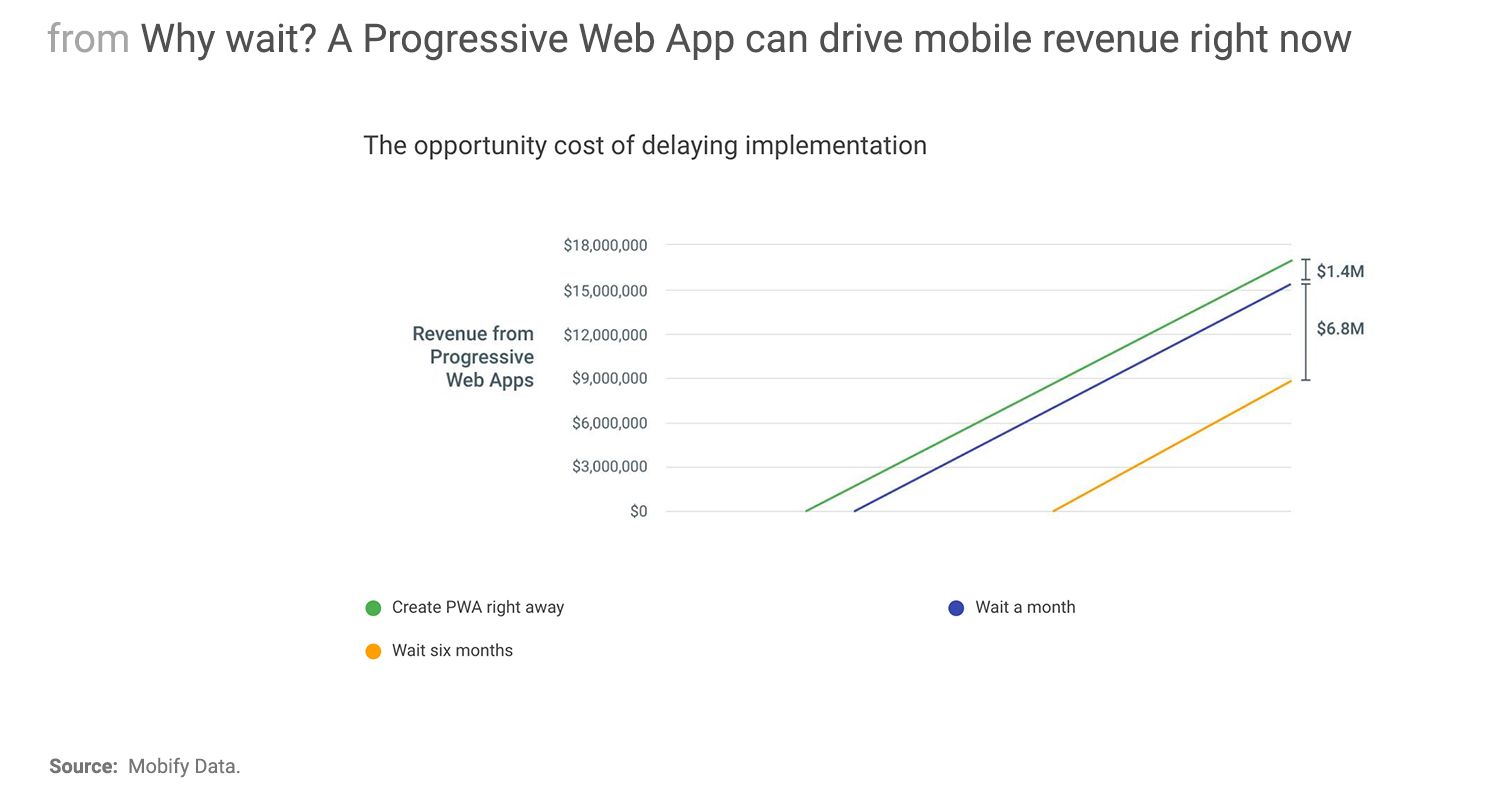 If you're looking for a quality Magento PWA provider, here at SimiCart we're a team of Google-recognized PWA developers capable of delivering cost-effective solutions for your business.