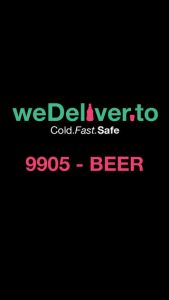 The faster the delivery is, the happier our customers will be
Marcos Villares Law is the managing director- owner of wedeliver.to – an online alcohol and beverages supplier. His company aims at providing customers with the fastest liquor delivery service (under 30 minutes).
He shared with us the reason why he needs to resort to building a Magento mobile app. He said it was because of " convenience and fast sales" which is brought about by mobile store app.
So many options but… we chose SimiCart
When asked why he chose SimiCart, Marcos replied "because it is affordable with fast deployment"– He stated.
Apparently, there are a lot of companies which also provide building app service, however, at the higher price and with more time for customizing. SimiCart is different because only with an incredible price, you will have lifetime support and white label mobile app. All you need is to submit necessary information and SimiCart developers will build your app from A to Z. In the upcoming upgraded version, SimiCart will bring about more and more miracle experiences in building customizable Magento mobile app.
Customer reaction and the first experience with weDeliver Magento mobile app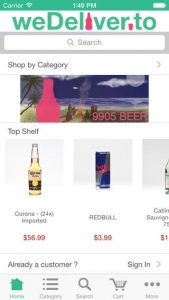 He also shared with me the first reactions or customers "Mostly are happy. It's a fast channel to fulfill order and browse products".
He kept saying that SimiCart developers supported him to fix it with enthusiasm.
We all look forward to upgraded version of SimiCart
When asked about the new SimiCart which will be released in late of March, Marcos revealed that he looked forward to new and improved versions.
Visit: SimiCart for more information. If you wonder how to build a Magento mobile app easily, please share with us your stories in the comment below.
Read more :
Simicart