Recently, SimiCart – one of the best Magento mobile app builder in e-commerce market has launched new payment plugin named PayU India. It is essentially a payment gateway solution for all online merchants!
What is PayU India?

PayU India is a local branch of PayU, one of the largest payment gateways in the world and one of the best payment gateway provider in India. PayU is India's most comprehensive payment gateway with credit cards, debit cards and net banking in India.
The best features about PayU is they try to reduce the bounce rates and to maintain the volume of successful payments.
Increase your sales by over 12% just by changing payment methods? No longer have to do a lot to integrate payment gateways for e-commerce sites? How is that possible? Well, here's the solution. PayU is essentially a payment gateway solution for online merchants!
Why PayU become one of SimiCart's Payment Gateways?
India E-commerce Market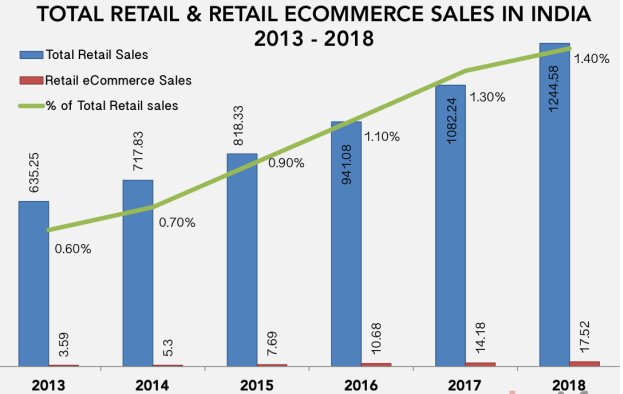 The eCommerce sector has seen unprecedented growth year by year. The growth was driven by rapid technology adoption led by the increasing use of devices such as smartphones and tablets, and access to the internet through broadband, 3G, etc, which led to an increased online consumer base. Indian companies realize this and are therefore aiming to continue their focus on expanding sellers and selection on their platforms, innovating on multiple customer touch points, and providing seamless and rapid delivery services in order to compete with the international entities in eCommerce market. India is making itself the potential market for e-commerce successful growth.
PayU India

PayU India plugin is a payment plugin that is dedicated for India market. It helps to integrate SimiCart apps with PayU India payment gateway, one of the most comprehensive gateway in India to go deeper into this big market. That is the reason why we decided to create a plugin called PayU India, which is to help connect SimiCart app with PayU payment method which helps online merchants can increase transaction rate easily with their Magento mobile app via PayU.
Outstanding Features:
Highest Conversion Rates

Recommend for India market

Allow payment

with

credit/debit card ( except net banking)

Simple to install

Easy to configure

Support Android and iOS

Compatible with Magento Community 1.4 – 1.9
*Please note that:
– You need to purchase one of SimiCart packages first to use PayU India. Take a look HERE!
– SimiCart's PayU India plugin is for India market only.
How To Install:
After purchasing plug-in, you will be directed to App Management page. Go to Install Connector tab; download PayU India connector, which is a zip file.
1. It is required to enable cache in the administration panel of your site. Go to System/Cache Management. Choose all caches and take action "Enable" then submit.
2. Use FTP client (such as Filezilla, WinSCP, cuteFtp) to upload or copy all folders in the zip package to your Magento site root folder. This will not overwrite any existing files, just add new files to the folder structure.
3. After uploading is done, log in to your Magento administration panel to refresh cache. Go to System/Cache Management. Select all caches and take action "Refresh" then submit.
4. Navigate to System/Configuration; if you can see the extension tab, it is installed properly.
5. Now if you get Access denied error when clicking on the extension tab, you need to log out admin panel and log in again.
6. Open the Magento backend and start configuring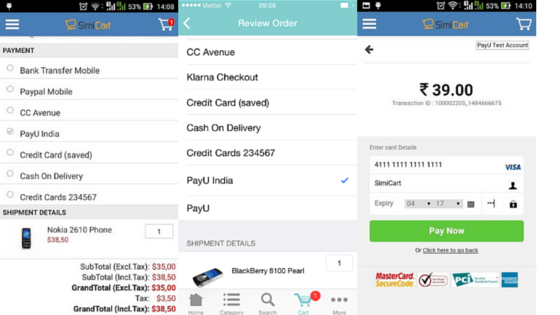 How To Configure:
Please follow the steps below:
1. In your Magento backend, go to SimiCart/PayU
2. You will be led to Payment Methods page, where you can configure all of your payment methods.
3. Go to App management dashboard on SimiCart to build/rebuild your app. See how your apps will look like after being integrated with PayU India.