Mobile apps are becoming the preferred shopping method as consumers become more comfortable with online shopping. Significantly, the pandemic has further accelerated the trend, which has led to a significant increase in the use of eCommerce mobile apps. 
According to an eCommerce mobile survey, 79% of people made at least 1 purchase online using their mobile device in the second half of 2022, and over 50% of all eCommerce purchases during the 2022 holiday season were made on a mobile device.
CHECK MORE: Why Mobile App is a hot business trend in 2023?
As mobile devices continue to play an increasingly important role in consumer behavior, businesses should invest in eCommerce mobile app development to stay competitive in the fierce eCommerce market.
Thus, this article presents the complete guide to Magento Mobile App Development (steps to build it, essential features, cost, etc.)
Explore it now!
What Is An Ecommerce Mobile App?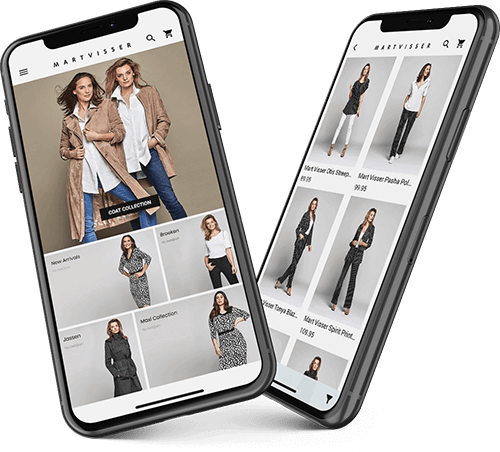 A mobile commerce app is software that allows users to browse and purchase items from an online store on their mobile devices.
A mobile app can bring many benefits to your business. Some key benefits are:
Increased convenience for customers: With the help of a mobile eCommerce app, customers can easily browse and purchase products from your store at any time, from anywhere. Thus, it can increase sales and customer loyalty.
Improved user experience: A well-designed mobile app can provide a more seamless and pleasurable shopping experience compared to a mobile website. It can bring higher conversion rates and greater customer engagement.
Increased visibility: By developing a mobile app, you can expand the visibility and reach of your business since customers can find and download it from app stores. It can bring in more clients and raise brand recognition.
Personalization and targeting: A mobile app allows you to utilize information about the user's location, browsing habits, past purchases, etc., to offer a more personalized experience.
Offline functionality: A mobile app can function offline, a huge benefit for users with slow internet connection.
LEARN MORE: 7 reasons why eCommerce mobile app is a must!
7 Essential Features Of An ECommerce App
There are 7 most indispensable features that you should keep in mind in the Magento mobile app development process.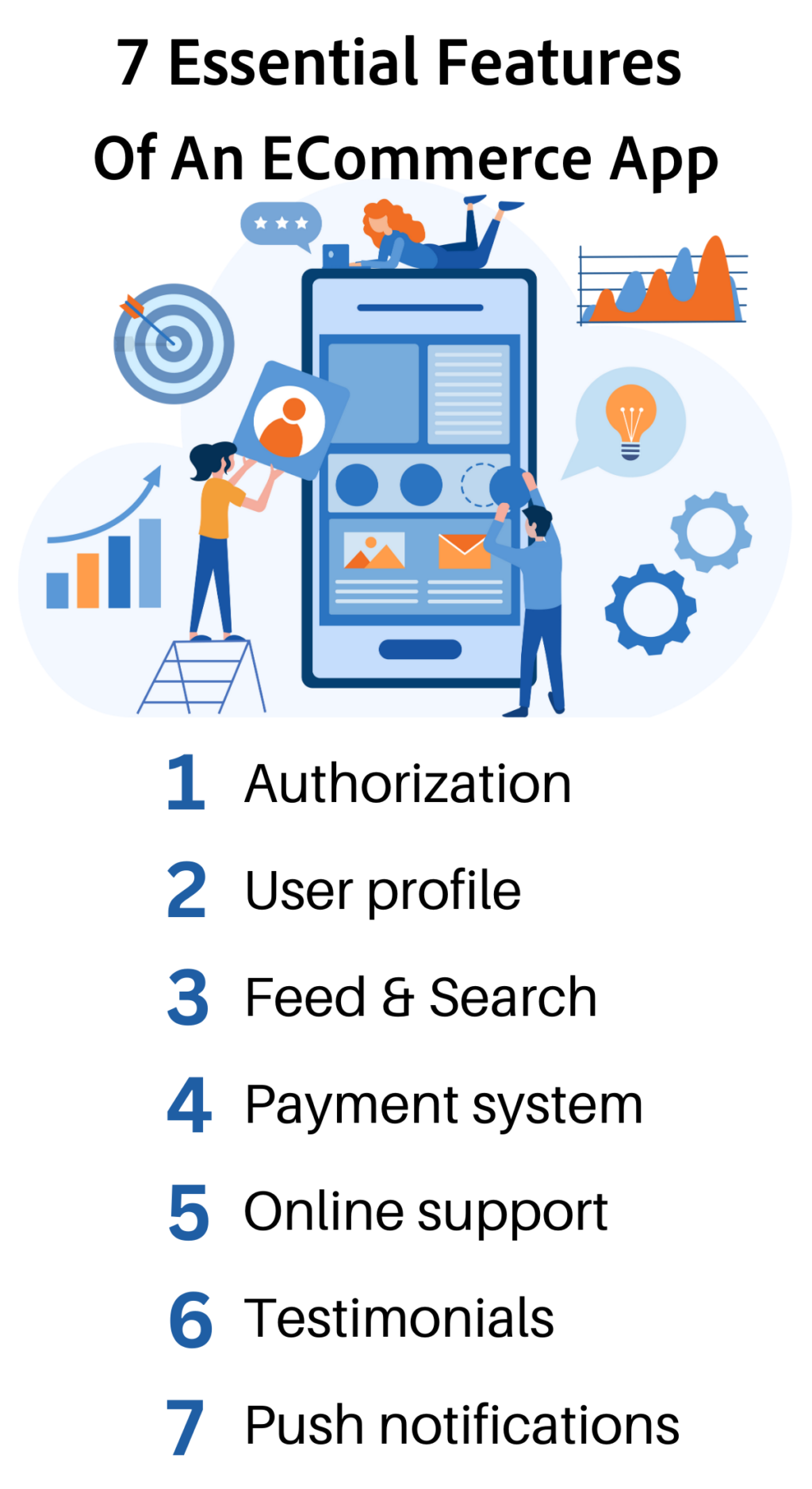 Authorization
Provide users the option to register through email, phone number, or a social media account.
User profile
This feature includes the user's personal information (email, name, shipping address, buying history, wishlist, preferable payment methods, etc.).
Feed & Search
Offer items based on the user's preferences in real-time to retain their interest.
A search bar is also necessary so users can easily find what they are looking for and filter the results by brand, color, size, season, model, etc. 
Payment system
Users always appreciate the good functioning of payment options. Hence, making a payment system is crucial during eCommerce mobile app development.  
Online support
Users can get confused when choosing products or have trouble placing orders. Thus, adding a customer support function (live chat, call center, chatbots) in the app is necessary.
Testimonials
Since users can't try it on or see color in real life when shopping online, they rely heavily on other buyers' opinions to decide whether to buy a product. 
Hence, adding a rating and reviews function to let users leave or check feedback can strengthen the credibility of your business.
Push notifications
Push notification is a unique function that makes mobile apps stand out compared to the mobile web. It is a great way to effectively deliver personalized offers, news, etc., to your customers.
2023 mCommerce trends
Other than the above essential features, you can also consider implementing some current eCommerce tech trends in the app to keep up with customer requirements and stand the market competition:
Big data
AR/VR
Voice search/Voice assistants
One-click purchase
Social media commerce
Blockchain
Ecommerce Mobile App Development: 4Ss To Take Care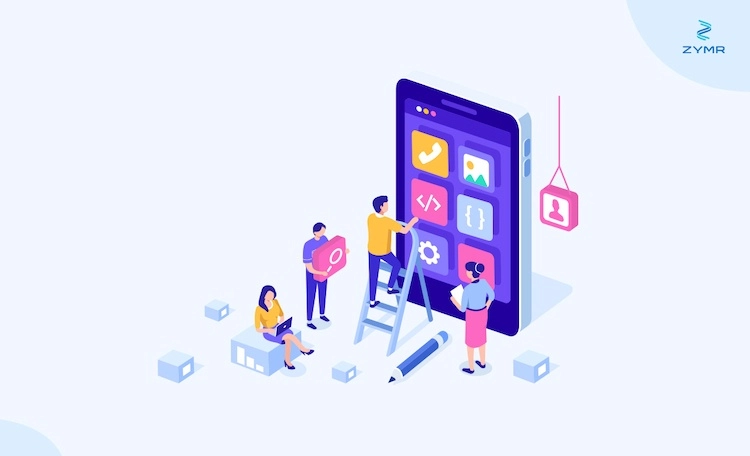 Security
When users sign in to your eCommerce apps, they give you their personal information (email, mobile phone, address, card number, CVV code, etc.) Hence, security has to be your primary concern. If you fail to keep users' sensitive data safe, they wouldn't want to use your app.
There are some things you can do to protect your customers' information:
Use a private cloud: If you store user information in a digital cloud, you should ensure your provider delivers a personal cloud regime.
Restrict access: You can allow only premium subscription users to access some advanced services. 
Alarm system: In case of an emergency, you must be informed of the threat to act to minimize the negative consequences quickly.
Stability
In general, users don't want to waste their time on inconsistent apps. Instability and crashes are a no-go for a mCommerce app. Thus, making the app stable should be your priority.
Of course, creating an app without any bugs is impossible. So it is necessary to do quality assurance tests, receive customer feedback, and regularly release fixed updates.
Scalability
Scalability is the potential to handle the growing workload. As your app gains popularity, it has to handle more users and requests.
At the outset of eCommerce mobile app development, you should forecast the growth of your app and plan your app's architecture to avoid suffering from a frozen application afterward.  
Style (UI/UX)
An eCommerce app should be visually attractive and intuitive. Since people are subconsciously looking for beauty, an impressive design is a key factor to consider when building eCommerce apps.   
Also, notice that you need a design that meets the requirements of both Android and iOS. You should consider the demands of these operating systems and the capacities of different devices that support them.
7 Steps Of Magento Mobile App Development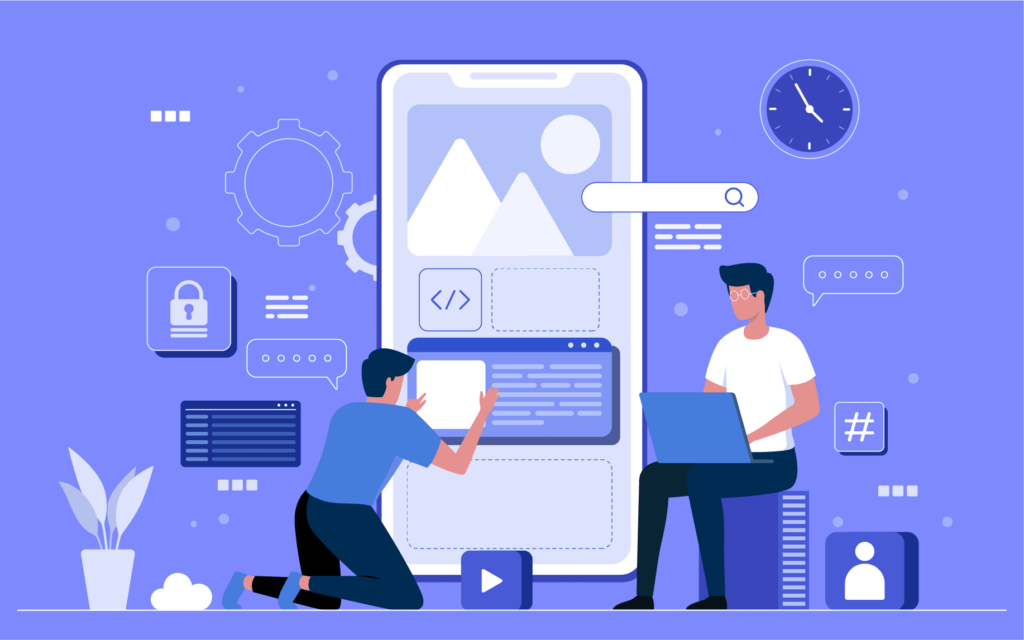 Research
Before building your app, you need to do 3 important steps: 
Analyze the market
Research competitor apps
Check user interviews
All these aspects are compulsory for analyzing user behavior and patterns. It also helps define the right platform and feature set for your target audience.
Set the goals
Next, you need to set the goal for your app by defining your target audience and what problem you can solve with your
Choose the agency (optional)
In case you don't have an experienced IT in-house team to build the app yourself (which happens to most small and medium businesses), hiring a Magento mobile app development agency is the next important step.
The agency will accompany you throughout the development process's next steps. Therefore, we advise you to hire an experienced and trustworthy agency (have a team of certificated developers and testers) and be transparent (clear about the price).
Example of top eCommerce mobile app agencies: SimiCart.
Define feature set
Consider the problems your app can solve to define the essential features that satisfy the end users.
Create UX&UI design
Never underestimate this stage. You should invest in building UX/UI designs to stand out from the competition. 
Moreover, a good design reveals your business identity.
Your design will be your business' identity for the target customers. Color schemes, appealing visuals, and smooth transitions are what make a lasting impression on your customer.
In case you can't define the most suitable design for your app, we advise you to work with an agency to get the best result.
LEARN MORE:6 Mobile Shopping App Design Trends you should not miss!
Build an MVP
A minimum viable product (MVP) is a product with a limited set of vital features that enables you to test the functionality of your eCommerce app.
MVP helps you learn what users think of the product to reduce development time and risks and allocate resources more efficiently.
Gather feedback
When the MVP is released, it's time to gather the opinion of your users about your app. Feedback collection is a crucial part of the Magento mobile app development process to check your app's positive and negative aspects and make improvements.
Cost Of Ecommerce Mobile App Development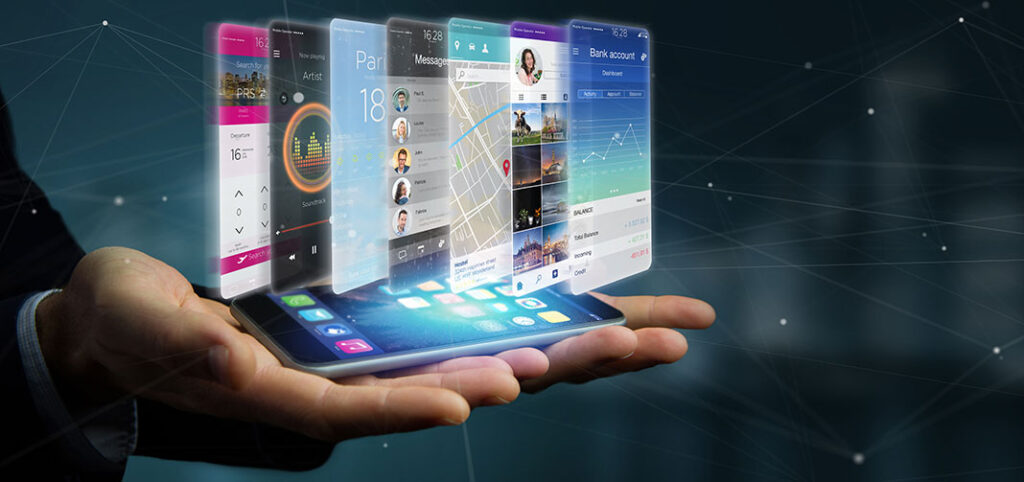 The Magento mobile app development cost depends on several components.
Development costs
Salary for developers, project managers, designers, QA engineers
Infrastructure
Web services
Social media integration
The rates also fluctuate according to how advanced the app's functionality is and the level of the subsequent tech support needed. 
The reference price range is as follows:
Basic app development: $3,000 – $5,000
Medium-complexity app: $10,000 – $20,000
Complex app development: $30,000+
Additional costs
Support
Marketing
Advertising
Updates
Note: The cost also depends on the development platform. In general, an iOS app can be built quicker and cheaper than an Android app.
The Most Trusted Magento Mobile App Development Service
Looking for a Magento mobile app development service? We have the best solution for your:
SimiCart's Mobile App Development Service
With over 10 years of building native mobile apps for Magento merchants worldwide, Simicart is confident that we can build the best app with the best price to meet all your demands.
We can develop a mobile app with all necessary features and some advanced features (QR/Barcode scanner, voice search, image search, etc.) to improve the user experience.
We also provide a seamless path to checkout to increase conversion rates. And allows you to offer different languages and currencies for global customers.
Moreover, our Magento mobile app development service also includes free app publishing for iOS & Android and free app promotions:
Make your app available on Google search
Enable Smart Banner on the mobile website to get visitors to install your app
Provide ready-to-use mobile app promotion assets
Lastly, you get at least 3 months of free support after completing the mobile app development to ensure everything runs smoothly.
Conclusion
In conclusion, Magento mobile app development has become a crucial strategy for businesses to succeed in the highly competitive eCommerce market.
By developing high-quality eCommerce mobile apps, businesses can stay ahead of their competitors, drive sales, and enhance their brand image in the eyes of their customers.
LEARN MORE: Progressive Web App (PWA) vs. Native App!