Google retired Product Feed Import for Magento
Google Merchant Center established their partnership with Magento platform right ahead of the 2016 holiday shopping season. This intergration made selling online easier for Magento merchants by allowing them to upload product feed directly to Google Shopping, quickly reach millions of new customers searching for what they sell.
However, this came to an end on March 20, 2018 – when Google dropped the product feed integration with Magento and other eCommerce platforms.
Here is the original message from Google Merchant Center:
"Hello,
We're writing to you today to let you know that we're retiring the existing Google built e-commerce platform imports with BigCommerce, PrestaShop, and Magento. We're retiring these imports in order to better focus on solutions that will make the Shopping ads onboarding a more seamless experience. We're continuing to work with ecommerce platforms to explore more frictionless integration opportunities.
The Google Shopping app connected to your Google Merchant Center account xxxxxxxx and the associated feed will be retired on March 20, 2018 and will no longer provide your product data to Merchant Center.
Sincerely,
The Google Merchant Center Team"
Migrate your Google product feed to another solution
There are some extensions or marketplace features that can help you continue to feed products to the Google Merchant Center: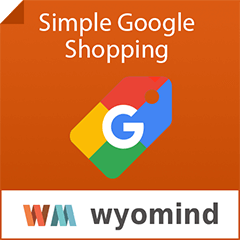 The Simple Google Shopping extension allows you to create XML data feeds of your complete Magento catalog to automatically and regularly export these data to Google Shopping. Google Merchant Center is a product management interface designed to assist merchants in submitting their items to Google Shopping. The Simple Google Shopping extension allows you to link your Magento catalog to your Google Merchant Center account quickly.
Features:
Include all product types to your data feeds
Create multi-stores, multi-currencies, multi-VAT-rates data feeds
Use the sample XML pattern included in the extension
Fix your data feed errors thanks to the errors and warnings reports
Find any attribute in the attributes library
Preview your data feeds and use the syntactic helper to avoid misprints
Add any Magento 2 attribute to your XML pattern
Create attribute set and category filters
Filter your products according to the Product and/or Parent categories
Use OR/AND statements in your filters
Use the scheduled tasks to periodically generate your data feed
Check your data feed generation (number of items, time and resource)
Make sure your data feed is correctly generated thanks to the generation status
Map your categories to Google ones in one go
Facilitate your category mapping with the Search As You Type option
Price: $105 (CE) – $144 (EE)
Compatibility: Magento 2.3.X, 2.4
Demo:
User Name: SimpleGoogleShopping
Password: SimpleGoogleShopping123
This extension for Magento has been specifically developed to get your Magento products in your Google Merchant account and Google Shopping Campaign the easy way. A single and specified extension enables you to easily generate and manage an entire shopping feed – without omissions, saving you time. With your products available in Google Shopping, you will create new visitors and clients using your Google Shopping campaigns. Your products will be firstly imported and checked in your Google Merchant account where you can manage all the product data before you send them to Google Shopping.
Features:
Works with all Magento 2 product types
Meet the latest 2021 Q1 Google Shopping Standards
Compatible with the latest Magento 2 versions
100% built for Google Shopping / Merchant
Unlimited store views with localized content
Price: $50 (CE & EE)
Compatibility: Magento 2.3.X, 2.4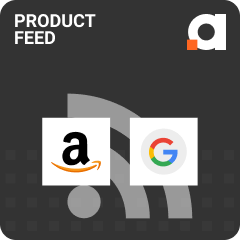 The Product Feed extension lets you generate a special file which contains information about all products in your store catalog and upload the file to different comparison shopping engines.
Therefore, you'll be able to increase your products exposure and raise your website search rankings. Generate multiple feeds either automatically or manually just in a couple of minutes. Easily schedule feeds execution, create multiple feeds in bulk and adjust each feed to requirements of any comparison engine.
Features:
Easily generate product feeds with ready-to-use templates
Use Wizard to set up Google and Facebook feeds quickly
Add condition-based attributes to your feeds
Set up the schedule for automatic feed generation
Track your sales efficiency with Google Analytics
Price: $199 (CE) – $499 (EE)
Compatibility: Magento 2.3.X, 2.4.X
Demo: Backend
Is it helpful?
Let us know if you liked the post. That's the only way we can improve.