Dropshipping is a type of retail fulfillment method which enables a company to operate without maintaining inventory, owning a warehouse to store their products, or even having to ship their products to their customers themselves.
How it works is that the retailer partners up with a dropship supplier that manufactures and/or warehouses products, packs, and ships them directly to the retailer's customer, on the retailer's behalf.
Dropshipping for Magento, however, can be a confusing and tricky process. In this post we'll discuss the pros and cons of drop shipping, then we'll give you some drop ship solutions that you can use for your Magento store.
What is Magento Dropshipping?
Dropshipping for Magento can be described with 3 steps:
You sell an item on your Magento storefront.
After receiving an order from the customer, you forward the information to a supplier, wholesaler, or a manufacturer (with whom you have an established relationship) that has inventory on-hand
Your vendor (supplier) then picks, packs, and ships the order to the customer under your name.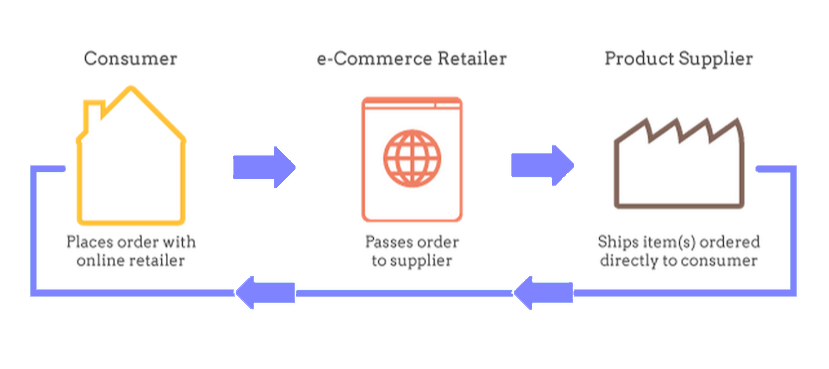 The best part is that the vendor is invisible to your customer. Your customer will receive their item as if it was shipped directly from you.
Dropshipping presents many good aspects to Magento merchants. Here's how:
The Advantages of Dropshipping
Not keeping inventory on-hand: The whole point of drop shipping is that you use your vendor's inventory. Specifically, you won't have to worry about keeping inventory stocked or managing churn. You make purchases only when you sell an item.
Low overhead costs: Because you're not storing inventory, you'll have minimum to zero overhead costs. There's no need to pay for renting and maintaining warehouses for inventory. You can run a business from anywhere, as long as you have a reliable Internet connection.
Various options of products to sell: With dropshipping, you can access and sell different kinds of products. Wholesalers have a large amount of inventory, with diverse items, so you can easily expand your business without the concern of products being out of stock.
No dependence on store location: You don't need to be close to a region to sell your products, as long as that place is within the reach of your vendors. Strategically pick vendors that are closer to the target region and get your products there faster.
Launch Your Business Right Away: All of these advantages of dropshipping make it easier for sellers to launch a business with lower risk. You can sell practically anywhere that your vendors reach. Merchants who dropship can successfully run a business from their home with a computer.
Although the mentioned advantages make dropshipping sound like an amazing option, it of course has downsides.
Disadvantages of Magento Dropshipping
Fierce competition: the barrier to jump into eCommerce for dropshipping is quite low, so there are many businesses that sell similar products. And you'd not be the only one. This leads to the second disadvantage of dropshipping.
Low Margins: One of the disadvantages of dropshipping is that you should expect low margins initially. You should be aware that the product margin in some niches might be small. This is a key issue when you're dropshipping in a niche market. Either you set low prices to attract customers, or you trade-off keeping higher prices with fewer customers.
Picking the Right Vendor: this is essential for retailers to find and choose the right suppliers with the best price and quality products. You might have to scan through a lot of posing vendors who aren't offering you real "wholesale" prices.
Faults of suppliers: When dropshipping, you rely on the vendor to always have your inventory on-hand when an order is placed. But, what if they don't? What if they don't ship the item on time and correctly? If this happens, it's your responsibility to deal with these situations, and cover costs when needed. You could be doing everything right and still run into problems if your suppliers are having issues.
Magento Dropshipping Solutions
1. Manually dropship
If you just start your business, or only process a handful of orders a day, you can get by just drop shipping your orders manually. This means that when an order comes in, you fire off an email to your vendor or place orders yourself through their website. You can pick and choose which orders you want to use through what vendors.
This method is also useful when you try out new vendors and see who's the best. Order some samples which you plan to sell from different vendors to test who's reliable in the long run.
2. Magento Dropshipping Extensions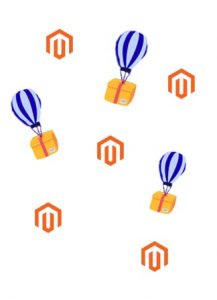 An extension would ideally allow you to select and process all your orders from one platform. You can set rules of how orders are split between vendors and who your preferred vendor is. As a result, you'll save yourself an abundance of time and effort than from manually doing it.
When looking for a Magento dropshipping extension, here are aspects to consider:
Reliable source: Make sure that you use only trusted Magento extensions from reputable sources.
Price: Don't pay for more than what the extension is worth. Always compare the features and pricing with other extensions too.
Integrations: Ensure that the extension has a secure integration method and your orders can be integrated automatically across all your sales channels.
Feedback: Check out the feedback for the extensions. You'll have a fair idea about the extension to decide whether to go with it.
Splitting Orders: If you're using multiple vendors, this one is important. Make sure your extension can intelligently fulfill different parts of the same order from different vendors.
If you're a small to medium-sized business fulfilling orders just from Magento, an extension is probably all you need.
You can check out these dropshipping extensions provided by:
3. Multichannel Platform Dropshipping Solution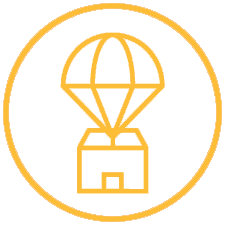 A multichannel platform drop shipping solution is best for larger retailers.
If you sell through multiple channels, either through your Magento store(s) or app(s), and marketplaces or a mix of online and offline channels, you're going to need to integrate all your end-points (including your ERP/Accounting systems) to dropship successfully.
You need to automate your dropshipping processes so that the order can be correctly transferred from your Magento store (and marketplaces) to your back-end systems.
A multichannel management drop shipping solution makes this integration possible and this is – by far – the most practical and efficient solution. This is because a multichannel platform can handle your complex selling environment.
An ideal platform should allow you to work from a centralized location for all of your orders. Look for one that allows you to:
Create business rules for order splitting
Set vendor preferences
Updates your inventory levels across channels.
You will be able to manage suppliers and orders easily, also control inventory levels so that you don't oversell.
The whole point of a multichannel platform is to let you manage your entire business in one place.
Wrap Up
Dropshipping is a nice business model, especially useful for those that aim to operate at low costs. Whether you're just starting your Magento store, or want to integrate your apps with other sales channels, you can take advantage of drop shipping.
Yet making great profit with dropshipping has never been easy, you'll need to pick the right market and wholesalers to get the most out of it. You can choose to integrate dropshipping manually, with extensions or multichannel management. Pick the solution that fits best with your business environment.