When looking for a new eCommerce platform, Shopify and Magento are the two platforms on most companies' shortlists.
'Shopify' and 'Magento 2' are platforms for mid-to-large size businesses, and those with the aspiration to become mid-to-large size eCommerce businesses.
In the battle between Magento 2 vs Shopify, one thing is certain: these two platforms are pro-level to the max.
Both platforms have been designed for successful stores, but with their added functionality comes added costs. It's recommended that you upgrade to either enterprise plan if you're doing over half a million dollars in revenue a year. Moreover, you should spend the budget on hiring experts to increase markets or channels.
Here's a short description of each.
Brief Introduction
Magento 2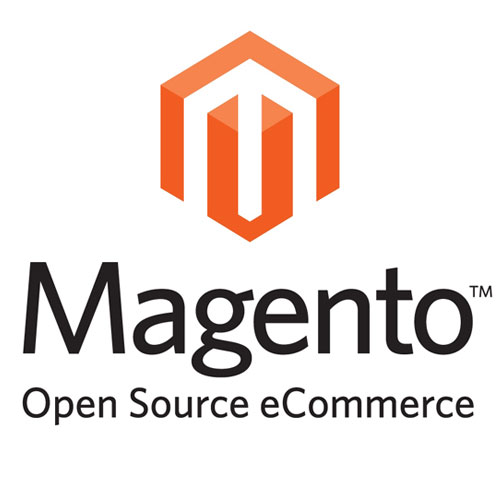 Magento 1 was released in 2007 and then followed by the launch of Magento 2 in 2015.
Magento 2 has two editions, Magento Open Source, and Magento Commerce. The latter is available as either an on-premise or a cloud solution. In June 2018, Magento was acquired by Adobe for $1.68 billion.
Shopify
Shopify is a Canadian SaaS (Software as a Service) eCommerce platform that was founded in 2004.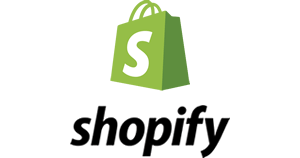 The founders, Tobias Lutke, Daniel Weinland, and Scott Lake, created the platform after they realized that the available eCommerce platforms at the time were not meeting their requirements. And that's how Shopify was developed.
Since then, Shopify has made their eCommerce platform available to the public and has seen substantial growth.
Which companies are using these platforms?
While Magento may have a bigger market share, both eCommerce solutions are being used by big brands:
Magento
Nike
Olympus
Harvey Nichols
Hermès
Liverpool FC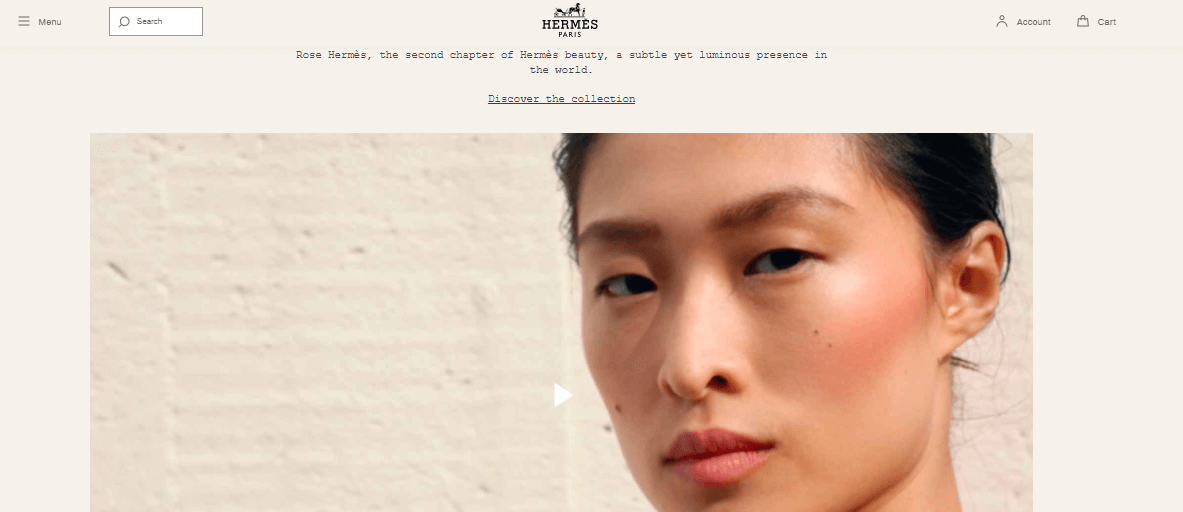 Shopify
The New York Times
Rebecca Minkoff
Herschel
Heinz
BBC

Let's take a look at the code
Magento is on a LAMP stack. Shopify, on the other hand, is built upon a Ruby on Rails framework. You can check out Shopify's full technology stack here, which lists every technology used by the company, from Docker to Elasticsearch.
Magento is partially open source, while Shopify is proprietary software.
Magento is partially open source because, while there is a free community version available, the enterprise version of Magento, Magento Commerce, is closed source.
Magento 2 vs Shopify – Full Comparison
Overview
| | | |
| --- | --- | --- |
|   | Magento 2 | Shopify |
| Launched in | 2015 | 2004 |
| Live websites | 250,000+ | 500,000+ |
| Offered pricing plans | Free & yearly-paid | Monthly-paid |
| Extensions | 5000+ | 4000+ |
| Number of products | Unlimited | Unlimited |
| Supported payment gateways | 150+ | 100+ |
Let's dive into detail comparisons!
Costs
Both platforms are built to assist businesses in growing, and their pricing plans vary depending on the business size.
For Magento, you have the options between Magento Open Source and Magento Commerce. The Open Source edition is free to download and install. On the other hand, with the Commerce edition, the costs depend on your business's revenue, starting from $22,000 per year.
Shopify offers several packages – Basic Shopify, Shopify, Advanced Shopify and Shopify Plus to suit start-ups, new businesses and large brands.
 
Magento 2
Shopify
License cost
– Open Source: $0
– Commerce: from $22,000/year
– Basic: $29/month
– Shopify: $79/month
– Advanced Shopify: $299/month
– Shopify Plus: $2000/month
Hosting
$10-25 (shared hosting)
$2000-4000/month (dedicated & cloud hosting)
Included in the monthly plan
Developer cost
– Agency: $25+/hour
– Freelancer: $10+/hour
– In-house team: $60,000/year
Freelancer: $15+/hour
Theme cost
$29-$499 (one time)
$0-$180 (one time)
Extension cost
$0-$299+
$0-$15/month
Transaction fees
 
– Basic Shopify: 2%
– Shopify: 1%
– Advanced Shopify: 0.5%
– Shopify Plus: 0.15%
– Shopify payment: free of transaction charge
Ease of use
Magento 2 is more complex to set up in compared to Shopify. The platform provides limitless chances for businesses to design their unique stores, but it requires a certain level of technical expertise. You may have to hire developers to build the e-commerce store for you.
It's a fact that it is far easier to set up a store on Shopify. Shopify is a drag-and-drop website builder, so store owners can make it work with little technical knowledge. 
Both Magento 2 and Shopify provide a user-friendly and easy-to-use management dashboard for the admins regardless of their level of technical knowledge. Thanks to that, you can effectively manage products, customers, orders, CMS pages and create sale reports, and so on.
Magento 2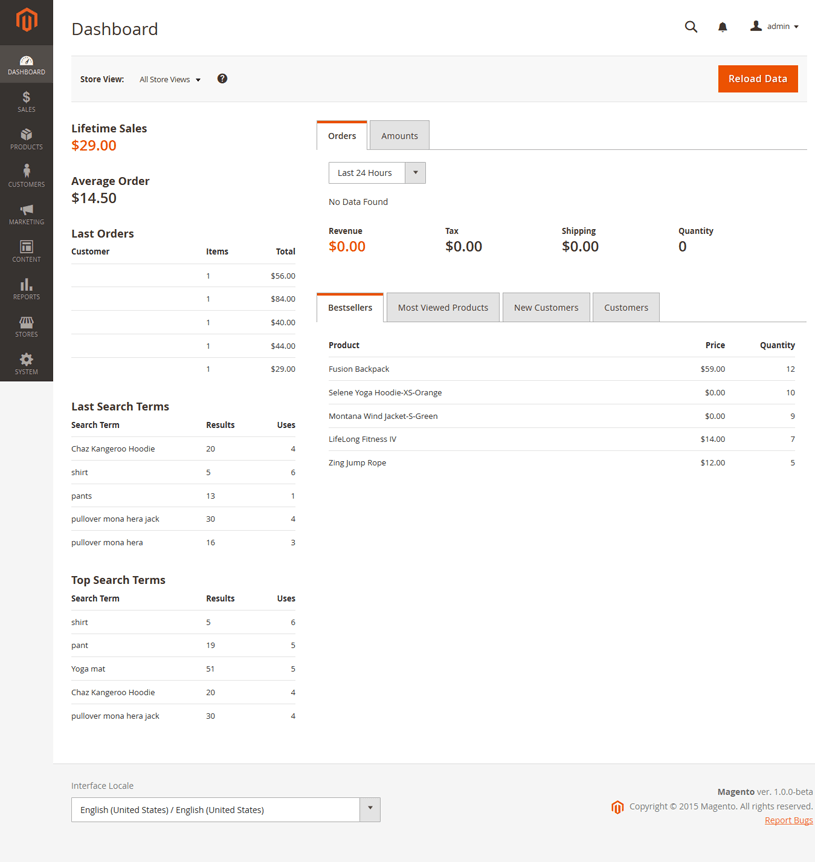 Shopify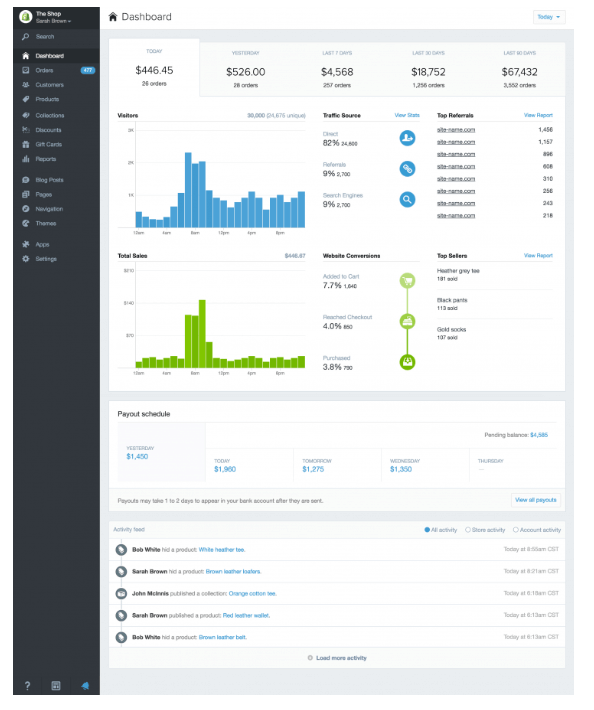 Functionalities
Features
Magento 2
Shopify
Server
Require dedicated servers
Hosted solution
Inventory management
Unlimited items
Unlimited items except for the Basic plan
Themes & templates
Wide range of themes & can be fully customized
Numerous themes but partially customizable
Discount & coupon codes
Generate unlimited codes
Unlimited codes except for the Basic plan
Shipping methods
Flexible shipping methods & auto calculated fees
Flexible shipping methods & auto calculated fees
Multi-store management
Multi-store management on a single interface
Need different accounts for multi-store management
Multiple languages
Inbuilt multi-languages
Need to integrate third-party apps
Sales tools
– Abandoned cart recovery
– Multi-channel selling with extensions
– Checkout customization 
– Set percentage and fixed price discounts
– Abandoned cart recovery
– Multi-channel selling as built-in features
– Sell digital & physical products
– Convenient shipping methods
Blogging
Require extensions
Built-in feature
B2B
Features included in Commerce edition: B2B Quote, Quick Order,…
Lack Quick ordering & Quote system
SEO & Marketing
– Website structure can be optimized for the best SEO results
– Built-in features and extensions
– Built-in tools and apps
Security
– Magento Security Scan
– Security extensions
– PCI Compliant (Commerce edition)
– Fraud analysis
– SSL Certificates are available for every Shopify sites
– PCI Compliant
– GDPR Compliant
Both popular platforms offer fundamental functionalities to start and maintain your e-commerce business. Here are some examples with the comparison:
Magento 2 allows you to generate as many codes as you want by default. Although Shopify also provides this feature, it is not included in the Basic plan.
Magento users can control an unlimited number of items. The same thing is provided for Shopify stores except for those who are using the Basic Plan – only 25 items are allowed.
Both platforms offer flexible shipping methods and automate shipping fee calculation.
You can add as many languages as you want to Magento 2 store by easily installing language packs. For Shopify, you have to look for language apps.
Which is available on Shopify and can be added to Magento by using a free or paid extension.
These are Magento 2's strong points, which are included in the Commerce edition. Many enterprises are using Magento Commerce with its B2B features to sharpen their businesses. You'll have features such as B2B Quote, Shared Catalog, Quick Order, .. on the website. Shopify is still more B2C-focused with its features, but developers are working to reduce the gap in this aspect between the two platforms.
Magento 2 and Shopify give us similar SEO abilities such as editing meta tags, meta titles, meta keywords, URL keys, alt text, etc., which help to improve website rankings on the SERPs.
Speed & Performance
Website speed is a pivotal factor in an e-commerce store. Many surveys indicated that even a 1-second delay could lead to a 7% decrease in the conversion rate. There is a high possibility that the customers will leave your site if they experience a slow page load.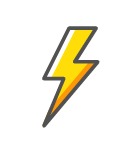 Since Shopify is a hosted solution, thus its website performance is guaranteed by the company. Shopify websites in most cases have a stable and reliable performance.
For Magento 2 websites, their website speed majorly depends on the selected hosting services. If you choose a strong host with proper website optimization (codes and images throughout the site), you don't need to worry about the site's performance.
Design and Customization
Website design is the first factor that catches the eyes of a customer, and one of the most crucial things that determine stores' success. There are numerous Magento 2 and Shopify themes for you to choose from, both free and paid.
In general, most of the templates are responsive and mobile-friendly, which therefore will be presented nicely regardless of the devices customers use.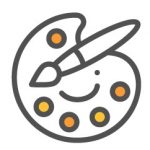 Shopify scores in this aspect for offering a simpler method that lets you adjust the basic attributes such as fonts, colors, etc and design the website with a drag-and-drop feature. You don't need to be a coder to build your online store as you wish.
The customization capability of Magento is as high as it can get. Since it's an open-source platform, you can modify the codes and add more attributes as you like. The only note is that you need to be experienced in coding to do this.
You can access the drag-and-drop feature to adjust the website content if you're using Magento Commerce.
Support
Magento 2
Magento 2 only provides developer support. Moreover, Magento 2 users do have the option of purchasing the services of a Magento Technical Account Manager, but this comes at an added cost.
Magento users can always tap into the support of the community of 500,000 certified partners dotted around the world. There are also official documents to answer your questions.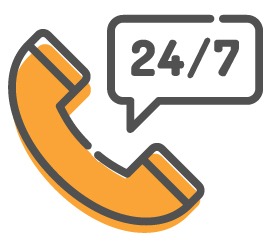 Shopify
Shopify does provide 24/7 support via phone, email, or live chat, but only at the merchant level. The support you receive covers general platform-related queries, simple bug technical issues, and guidance on marketing.
If you need support at the development level to implement complex changes, then you have to pay Shopify to cover the development costs. It is best to have a development retainer in place to avoid substantial overhead costs.
Scalability, flexibility, and integration
Another important comparison point between Magento 2 and Shopify is their scalability.
Magento has far more options available as it's built with a business's scalability in mind, letting you manage multiple stores and multi-languages. The platform can cope with large traffic and allows online stores to grow without hassle, making it a better option for big brands.
Shopify, on the other hand, is more user-friendly and apps can be integrated more easily to expand your store. You can also choose to upgrade your Shopify plan to match the business's growth.
This means having the flexibility to adapt to changing markets, growing with increased traffic and functionality upgrades. This means having access to the latest tech and being able to set languages and currencies while growing your global business. In this regard, Magento has far more options available; however, Shopify is generally more user-friendly and can be integrated more easily.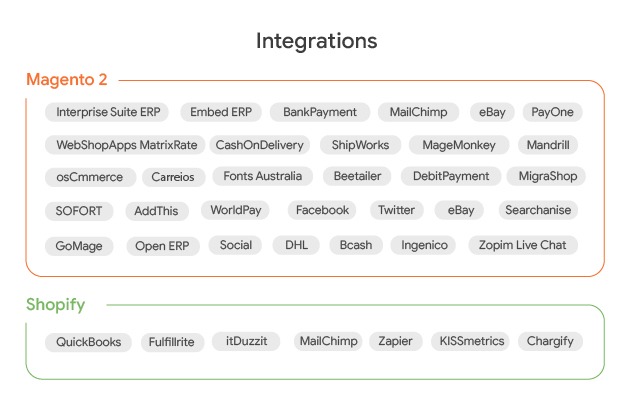 When it comes to flexibility, Magento Commerce is the clear winner. If you have a small or medium size eCommerce business and you don't wish to reinvent the wheel with your products, Shopify's feature range will work perfectly for you.
However, if you're looking to build something unique with a variety of promotions and product options, then Magento will be the option for you. Let's say you want to start offering products in multiple colors, materials, design options, and finishes; Magento will provide more flexibility in terms of defining different products.
Modules & Plugins
Although Magento 2 and Shopify have already provided almost everything you need to go online, it's highly recommended to consider using some third-party extensions to enhance the website's performance and functionalities.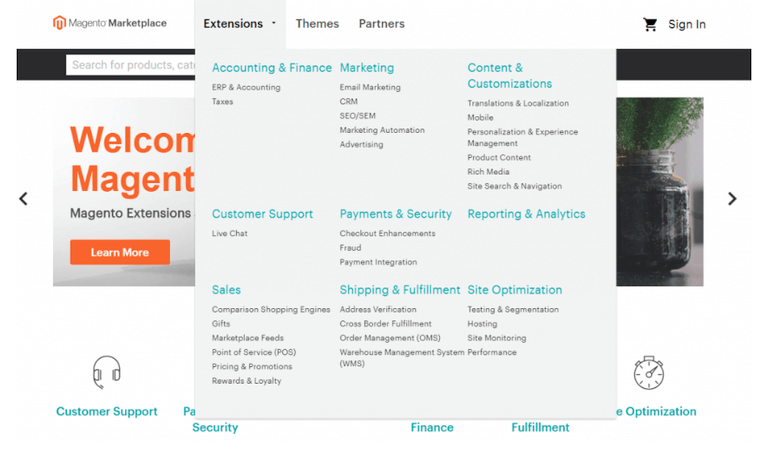 Currently, Shopify offers more than 4000 apps in its store, fewer than the current number of Magento 2 extensions on the marketplace (over 5000).
Magento 2 not only provides more plugins in terms of quantity but also quality. Its list of extensions covers all aspects of store improvements and enhancements, from accounting & finance, marketing, content & customization, customer support, payment & security, reporting & analytics, and so on.
Summary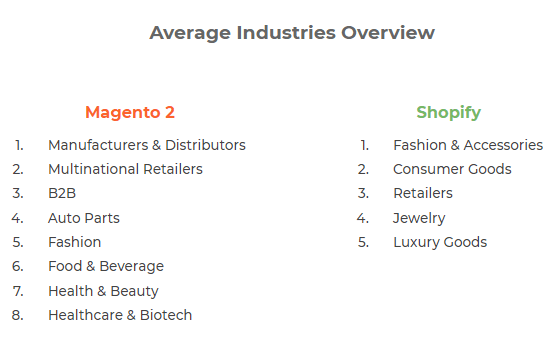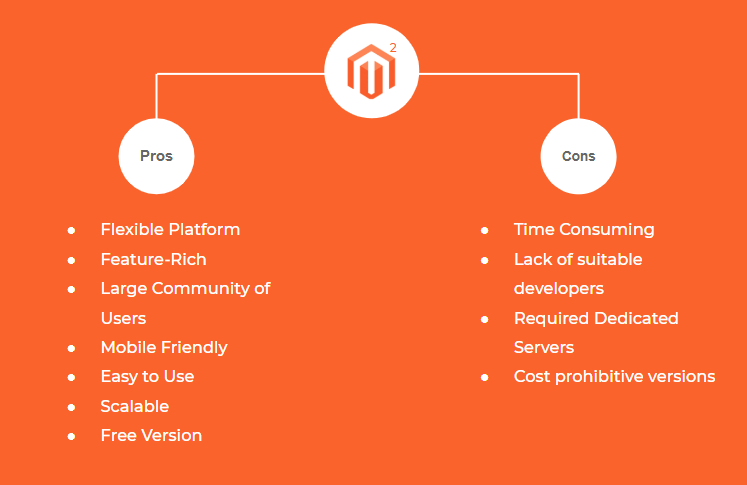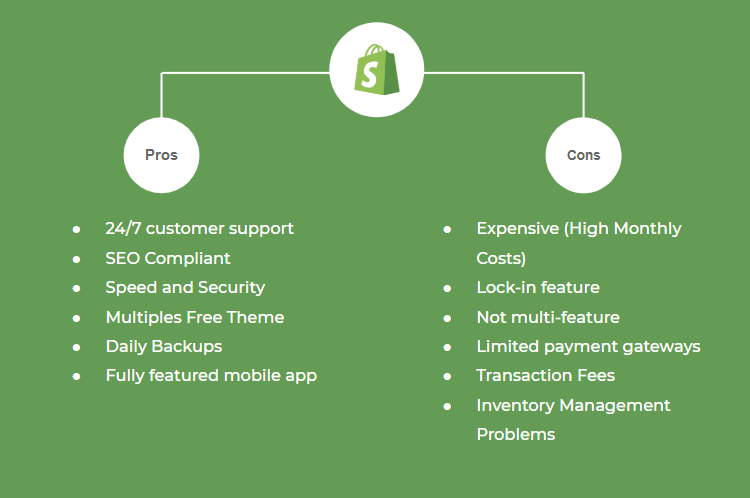 In conclusion, it's up to you to make the decision. Whether you're going with Magento or Shopify, each has pros and cons.
Shopify is more suitable for businesses that:
Start with a new website and want to have it launched quickly
Look for an easy e-commerce store builder with all the necessary features
Want 24/7 support from the provider
Magento would be an excellent option for businesses:
Have coding skills, or a team of developers to support

Ready to invest money and time in the e-commerce store

Sell a wide range of products, in different countries and languages
Want a website platform that gives limitless opportunities for web customization
---