Magento 2 Hyva Theme vs. Magento 2 PWA Theme is one of the recent hottest topics.
Both are optimal solutions for the eCommerce front end. Both have plenty of benefits. Both are used by big brands.
That's why it's such a hard question about which one you should choose for your store.
So in this article, we will compare Hyva vs. PWA to help you find your answer.
Let's go!
About Magento 2 PWA Theme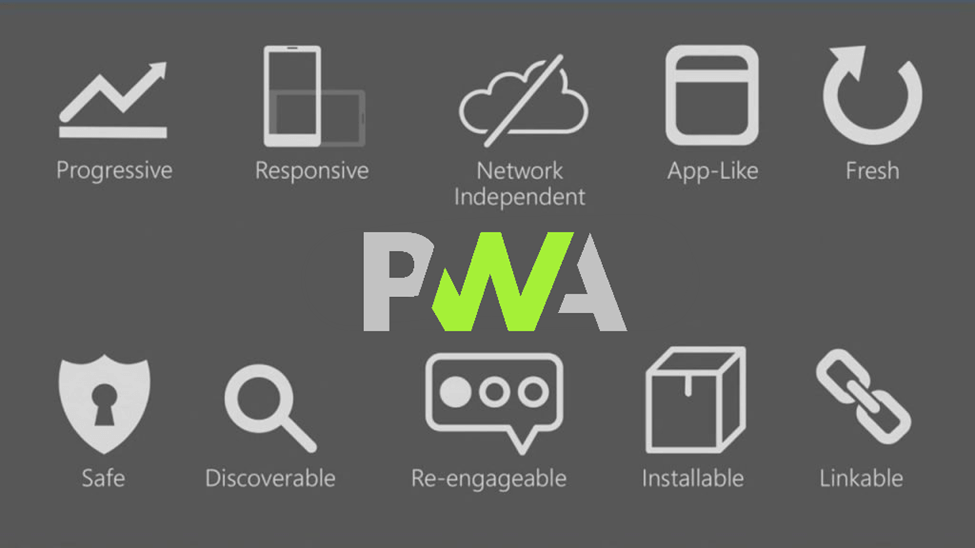 PWA (Progressive Web App) is a technology that takes the best features from mobile apps and websites.
As a result, PWAs are websites that are fast-loading, can work offline, and provide a seamless experience on desktop and mobile devices.
Pros:
Security

: PWAs are more secure because they run on the HTTPs protocol

High performance

: PWAs can load quickly and efficiently, even on unstable internet connections. 

Offline capabilities

: PWAs can run offline without an Internet connection.

No required update

: PWAs update in real-time, so users don't need to install the updated version frequently.

Push notifications

: The most remarkable feature of PWAs is the ability to send push notifications that allow businesses to easily and frequently reach out to their audiences.

Reduced development costs

: Instead of developing 3 separate entities (1 website, 1 iOs app, 1 Android app), you just need to build one that works well on any device.
Cons:
Limited compatibility with iOS

: PWAs can't utilize some functions on Apple devices (Face ID, Touch ID, Bluetooth, etc.).

Limited access to outdated browsers

: PWAs are not currently compatible with outdated browsers.
About Magento 2 Hyva Theme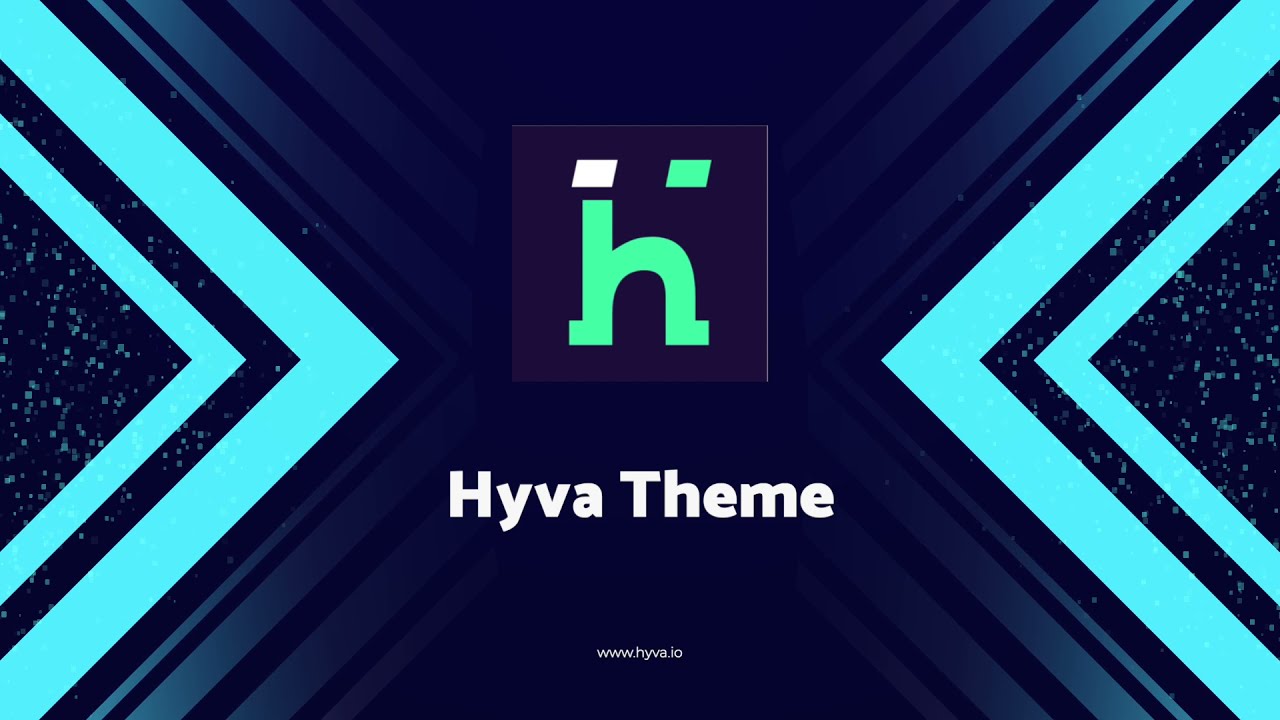 Hyva Theme is a Magento 2 open-source frontend built to eliminate all the complications and inefficiencies of the Magento traditional theme.
Thanks to it, websites built on the Hyva front end are lightweight and fast-loading.
Pros:
High performance

: Websites built on Hyva are fast loading on both desktops and mobile devices.

Simple to adapt

: You can easily implement the Hyva theme in your store without rebuilding your website. 

Reduced development time and cost

: Due to Hyva's simple code, it is easier for developers to work on debug issues and new features.
Cons:
Lack of 3rd-party modules

: Because the Hyva theme differs from other Magento frontends, it can only work with some 3rd-party modules.

High cost of license

: The license cost of Hyva is €1,000, plus the development cost.
PWA Theme vs. Hyva Theme – A Detail Comparison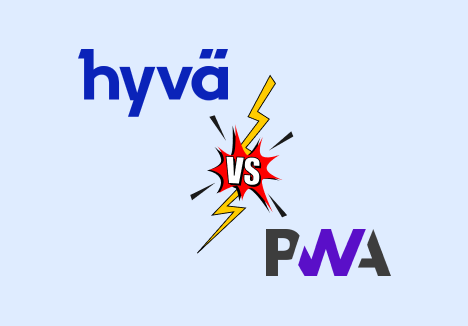 Above, we have talked about the pros and cons of each solution. And they seem to share some common advantages. So to find which is the better choice, we need to dive deeper into their core strengths.
Performance
The loading speed is a crucial factor affecting your website's conversion and bounce rate.
According to Google, 53% of visits leave the site if it takes longer than 3 seconds to load. Besides, Google also confirmed that page speed directly impacts your ranking on SERPs.
PWAs enhance your website's performance by using the browser's cache and Service Workers.
Some famous brands with millions of users have switched to PWA and got amazing results:
Lancôme decreased page load time by 84%

MakeMyTrip reduced page load time by 38%

Jollyes increased site speed by 104% 
As for Hyva Theme, it considers high performance to be its key benefit. Hyva improves performance by simplifying its code structure to only rely on TailwindCSS and Alpine.js.
The Hyva demo website can achieve lightning-speed performance. However, the demo website has very basic functionality, and the number of product images on the site is kept to a minimum. The performance score might not be as impressive for a complicated eCommerce website. You should consider this if you want to implement the Hyva theme in your store.
Functionality
On top of high performance, PWA can offer many app-like functions, such as:
Offline mode: users can browse the website even without an Internet connection.

Add-to-home-screen: users can install and access the PWA from their home screen.

Push notifications: send push notifications to reach out to customers and engage with them.
As mobile commerce is dominating, PWAs' app-like functions allow businesses to provide an excellent customer experience.
Meanwhile, Hyva's default functions are quite simple since it is built for minimalism and complexity reduction. However, because it's an open-source front end, you can install 3rd-party Hyva-compatible modules to extend the functionality.
Target business
Hyva theme is a great option for small to medium-sized businesses because it's developer-friendly and easy to use. However, for large eCommerce businesses, its simplicity is a limit.
On the other hand, PWAs are an excellent choice for all business scales, but we recommend it more for enterprise-level stores with large product catalogs and vast mobile audiences.
Pricing
The license fee for the Hyva theme is €1,000, but you can buy it once and use it for multiple Magento 2 stores. 
For a small project, the overall development cost for a Hyva-based website is around $5,000-20,000. For more complex projects, the cost will be higher.
The PWA development cost for a small project is around $3,000-$35.000. For an advanced package, it usually fluctuates at around $35,000-$70,000. But you should remember that by developing a PWA, you will get a website, an iOS app, and an Android app.
However, on the market, many PWA themes allow you to transform your store to PWAs for a low cost.
>> CHECK NOW: Siminia Theme – The Best Free PWA Theme! 
Overall comparison table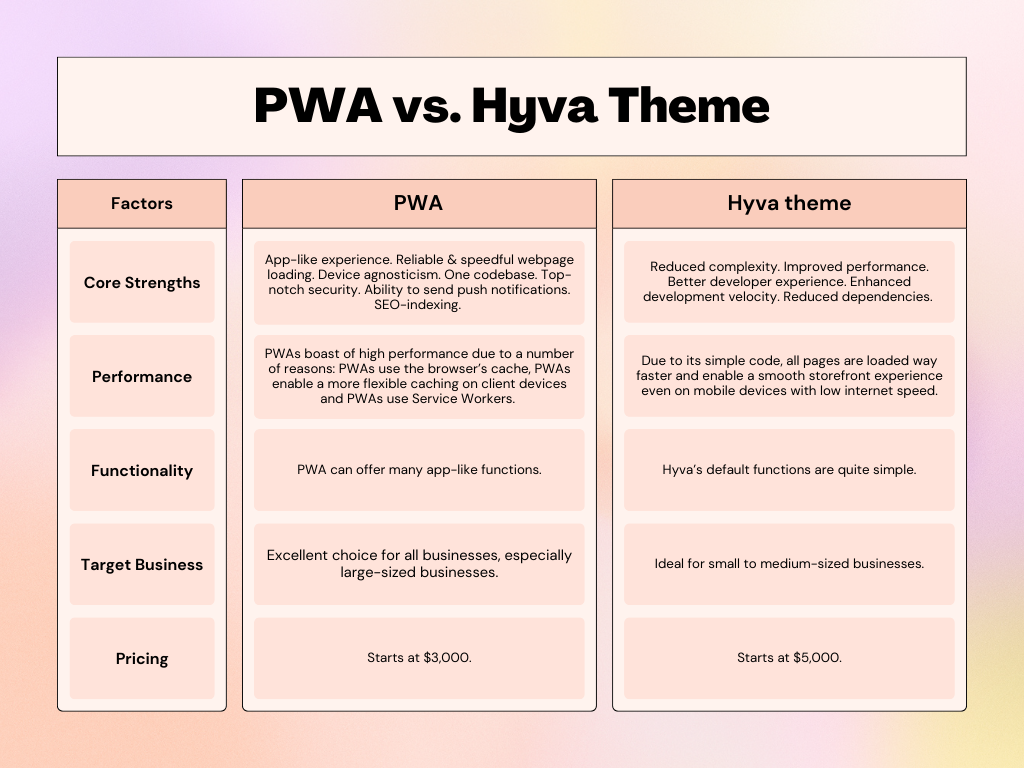 Conclusion
As you can see, it depends on your business needs to choose between Magento 2 PWA theme and Magento 2 Hyva theme.
However, to put it in short, Hyva is a good fit for small stores, while PWA is more suitable for businesses that have a huge product catalog and a vast mobile audience.