Customer loyalty programs are now very commonly used by a number of businesses as a method to increase sales. It is undoubted that there is no one who do not want a gift, but customer loyalty programs can be a gift and a curse. When done well, a loyalty program strategy keeps customers coming back and potentially turning a passerby customer into a loyal brand advocate. In contrast, when done wrong, they can be a huge waste of time and resources. Thus, every entrepreneur should be extremely careful when it comes to starting a loyalty program strategy.
Today, I will talk to you about tiered program, which is the best loyalty program strategy ever for your business.
1. It is a loyalty program strategy that increases customer engagement
Taking advantage of tiered program is an amazing way to boost your program's customer engagement. By adding tiers method, you are urging customers to reach the new levels and are adding an element of gamification to your customer reward program.
The reason why customers are motivated to buy more is because they want to reach the next tier in your program, which will bring them the additional rewards. Even more, sometimes they just desire the status that comes with that next tier. As the human beings are constantly comparing ourselves with other people around us, we tend to obsess over leader boards when we play games, we are curious to know what our co-workers make relative to us. We try to express ourselves to be the "higher". It is human nature to want to stand in a superior place relative to others, that's why they keep striving to reach the new tiers.
A tiered program is based on the idea of the "Local Ladder Effect" because it allows your customers to see where they are standing in your program. You can even enhance a tiers effectiveness by showing what percentage of your members are in each level. The more unique you can offer, the more likely customers will find your loyalty program interesting.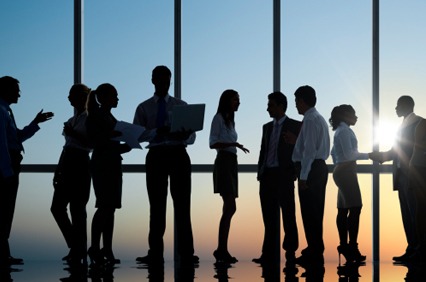 2. It is a loyalty program strategy because exclusivity makes customers feel valued
Another outstanding characteristic of a tiered program is that it makes your most valuable customers feel valued. By giving more rewards to customers in the upper tiers, you are announcing that they are more significant than other regular one-time shopper.
As customers feel valued, they are much more likely to become your voluntary brand advocates who love your company so much that they want to tell everyone about it. The fact is that top-tier loyalty members are often also brand advocates. Their exclusive status in your program makes them feel "special" and "valued" and they will want to tell the world about it. Now you can see how powerful the "word of mouth" can be.
3. Wanna find the best loyalty program strategy for your mobile app? Let's take a look at Reward Points Plugin by SimiCart
If you are running a business via mobile app, The Reward Points plugin by SimiCart can be a brilliant loyalty program strategy. It will help you strengthen customer loyalty and reinforce the relationship with buyers to increase sales and customer satisfaction via your app.
Click HERE to know more about its outstanding features for both customers and admin.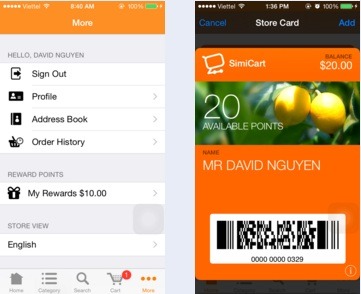 And, surprisingly! You can get it with $0 (*)
(*) Only when you have purchased SimiCart – an expert in building mobile app – before getting this plugin.
SEE ALSO: The Next 4 Steps You Should Take to Build Relationships With Customers Successfully »