Have you ever heard about CCAvenue before? If not, you should spend time on this article, especially if you want to equip your mobile shopping app with an effective payment gateway. CCAvenue payment solution for iOS shopping app will be the main keyword in this post. So stay tune if you want to optimize your checkout page thoroughly.
First of all, you need to know:
What is CCAvenue and where to find it?
CCAvenue is a kind of PLUGIN developed by one of the most well-known mobile app builders – SIMICART that allows mobile customers to make payment easily and safely right on the mobile shopping app. It means  that with Simicart, your Magento shopping app can adopt this special plugin to simplify the payment process.
Examples of an attractive and informative payment page equipped with CCAvenue: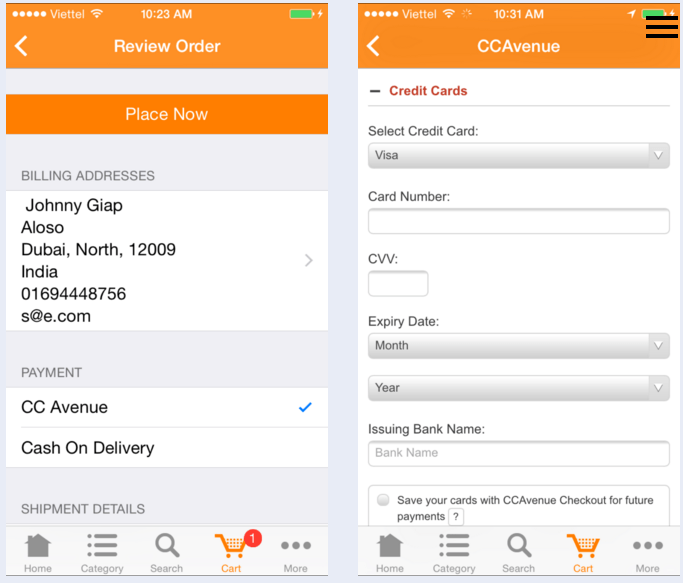 What are its special features?
Like other payment gateways such as Checkout.com, PayPal,… CCAvenue is like the intermediary party to allow customers make payment on a credit card and then deliver money back to the sellers. Besides, CCAvenue got a list of features:
Simple to install
Support Android and iOS
Allow payment with credit/debit card
Connect with CCAvenue
Easy to configure
It is really optimized for iOS shopping app!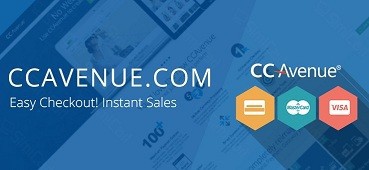 Intending to launch an iOS shopping app with Simicart, it is suggested that you should utilize CCAvenue plugin. Why??? See the answers below:
Simple to install: Sure, plugins developed by Simicart never be too complicated in setup. You just need to follow the 7-step specific guide of CCAvenue, you will get the payment gateway as you expected.
Simple to configure: Actually, with just about 4 steps, you can easily configure CCAvenue to adapt your Magento shopping app. ( Download specific guide here)
Be a secure payment gateway: Once adopting CCAvenue, you will never get the insecure feeling. Coded by a skillful team of coding, CCAvenue can guarantee the smooth flow from customers to sellers without causing security problem.
Allow payment with credit/debit card: Customers can use credit card or even debit card to do a transaction which is a special feature of CCAvenue. Both of the ways are used efficiently and secure for sure.
Related: Longing For A Well-Designed Fashion Shopping App? Grab The Zara Theme Plugin Now!
Review of CCAvenue
It is not hard to realize that with simple setup, configuration combined with full support from Simicart, CCAvenue has won the hearts of so many big Magento merchants. The proof is that in India, it is even ranked as the second most popular payment solutions.
In addition, former adopters of this plugin also showed off their satisfaction with it and this makes CCAvenue become more and more trustworthy.

So are you ready to adopt CCAvenue for your iOS shopping app?
SO, it is time for your iOS shopping app to adopt CCAvenue if you want customers always feel comfortable and secure when executing a payment on your shopping app. With just $49 to possess CCAvenue, try it on and you will see how effective it is in controlling the payment decisions of customers.
Read more  :