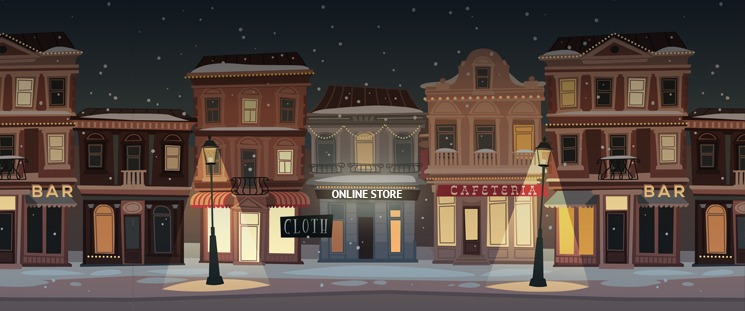 Hi guys,
The shopping peak of the year is coming soon. The holiday season (days from Black Friday through Christmas) is always the most profitable time with pulling in 50-100% more revenue compared to the rest of the year. While all people get ready to start rocking around their Christmas trees, the holiday season is just around the corner for online retailers.
To make sure you get the most out of the big chance to boost sales, keep eyes to follow all of these killer ecommerce tips for increasing sales this holiday season without requiring any additional marketing spend or resources.
1. Optimize Your Online Store for Mobile
Did you know?
More than 20% of online shoppers use mobile phones or tablets to do their Christmas shopping, according to Xmas 2014 Online Shopping Survey Report made by Econsultancy.
Are you enabling your customers to enjoy online shopping on the go? M-commerce is an exponentially rising trend. Customers no longer go shopping only via their laptops, they are using a mix of devices, highlighting the need for mobile systems. Not having a mobile optimized online store means that you are behind the competition and lost all good chance compared to viral company this holiday season. So make sure to optimize your online store for all devices well ahead of the rush. So remember to simply and optimize your online store for mobile first!
Bonus Tip:  Create a mobile-optimized landing page to promote product sales
Creating targeted content that is a specific landing page will convert better than homepage when it comes to exclusive promotions and sales especially if you're planning a PPC ad. In addition, the landing page is designed with a better context and an attractive responsive design for the holiday. Don't forget some of the key elements: Call to action and trust elements (return policy, testimonials) while designing a landing page.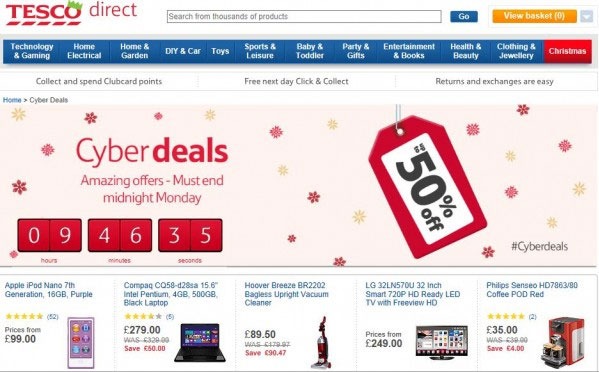 2. Leverage the data you've collected to convert
Buying one product are getting longer and more complicated. Shoppers are spending more time for researching the product's information, browsing your competition, comparing prices or even sharing with friends. In fact, less than 15% of users buy on the first time contact with your site. So it's very important to leverage the data about your customers' previous interactions on your store that you've collected. As soon as they return to your store, immediately display personalized recommendations with highly relevant items specific. This will not only make it much easier for customers to resume shopping but also delight them.
How?
Add personalized recommendations to your front page to suggest items that have viewed by the visitor but not bought. This will give more weight for items that have been viewed repeatedly or added to a shopping cart without being checked-out. Some messages you can use to encourage returning customer make a purchase: "Still interested in these" or "Items you recently browsed".
3. Ramp up the social media rush to earn "word of mouth" sales
Social is the major factor that influences decision buying of customers. Remember to add product ratings and review sections to your website. This can build up trust and allow customers to make 'more informed' purchases while enabling them to recommend your products with their social circle. Ask shoppers to make word of mouth recommendations by offering them special Xmas gifts or you can plan some group purchases for better response. An amazing idea is to allow shoppers use social media networks to access customer service or seek shopping advice.  You can encourage customer reviews by offering them rewards (rewards point or actual money). Here's the screenshot that will give you an amazing idea how to do this. This ecommerce website sells baby products and accessories. Look at the highlighted top message that they incorporated in their website to reach more people, build loyalty and boost sales.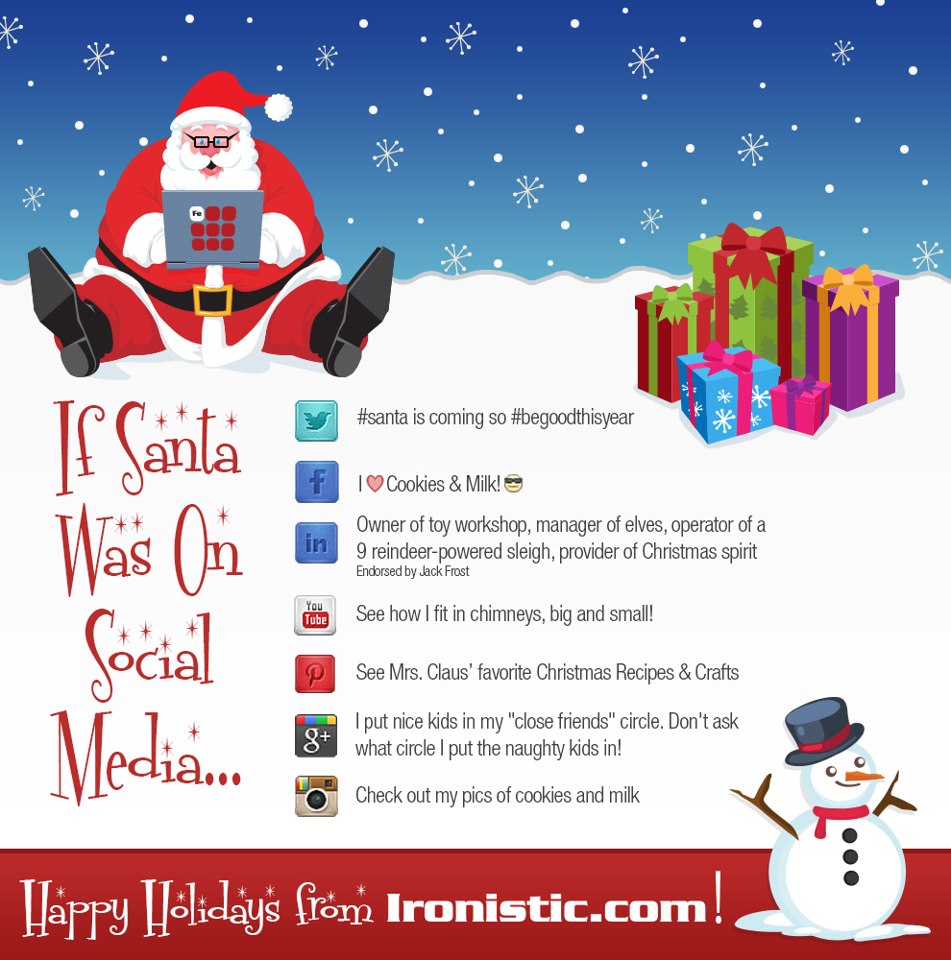 4. Remove fears associated with completing the purchase
Did you know?
In 2014, 24% of online shoppers avoided an online purchase due to delivery options. They didn't suit them, according to Statista.
So make sure that when shoppers find products they want to buy, you make it as quick and easy as possible for them to complete their purchase. During the holidays, customers always are extra careful and only wanna buy gifts that will surely be under the tree when Santa arrives. Therefore, display your shipping times and methods clearly on your site. Ensure that your return policies are so clear: No one wants to be stuck with unwanted gifts on the Boxing Day and they can't return it.
Here are some reasons for abandoning a checkout. Look it carefully and fix your online store right now if it's still having a few of this fault not to get unwanted abandon.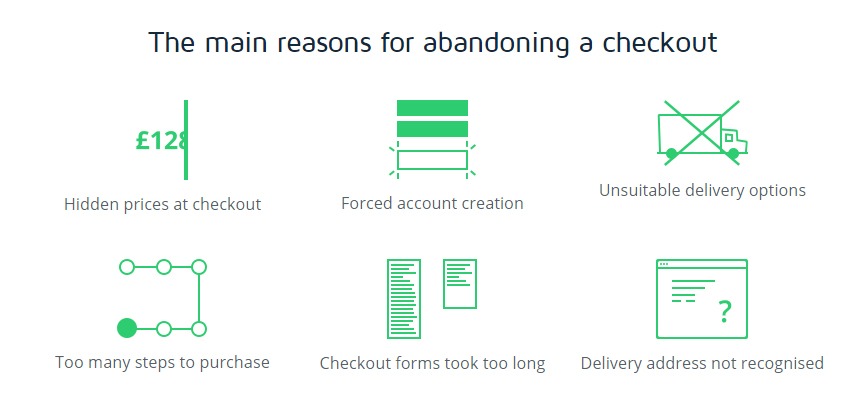 How?
Add a countdown to next delivery on your main navigation as well as a short description of your return policies.
5. Make shopping Easy – Suggest Gifts in Different Price Brackets
Did you know?
87% of all shoppers bought gifts online at the Xmas holiday season in 2014.
Millions of people are looking online for a gift this holiday season. They are browsing several online stores including your competition. In all most cases, they have a specific budget in mind. Make it as easy as possible to find your product as the top converting products by adding a 'gifts' section on your site showcasing best-sellers within the different price ranges.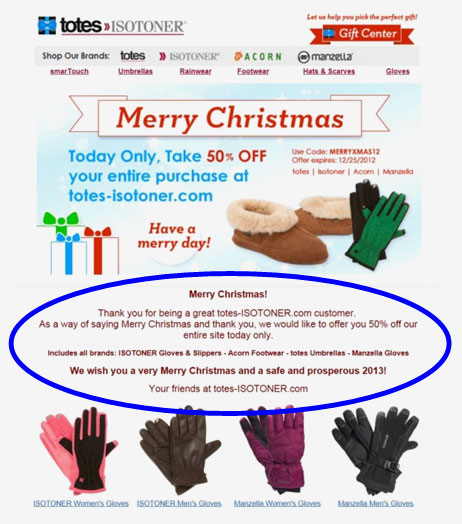 How?
Create a landing page with columns and rows for displaying bestsellers in different price ranges. This will help your customer find the most fitting products for each requirement. Offers the ability to filter products by price, brands, category or any other custom tags.
Mike
I'm an introvert who loves to figure out how things work and share it with people. Working in 2 biggest trend - mobile and e-commerce - really helps satisfy my curiosity.