In 2007, we joined the market as a mobile app builder companies. Now, we handled thousands of accounts for some of the big brands in the world. We all had one thing in common: We all sensed the urgency to break into mobile in a big way.
Even though we have extensive experience, we thought it would be useful to find out how other top mobile app builder companies are working to turn client ideas into successful apps. What follows is a consolidation of the advice these successful companies shared with us about their development process. Keep eye to follow all!
#1. Don't Design for today! Think ahead and Define your Objective for the future
"Believe or Not? Devices change, but objectives should stay consistent!" Ngo Trung CEO of Simicart – A Mobile Shopping Apps Builder!
Two billion people worldwide never see a doctor, yet a billion of those people have cell phones and that number is fast increasing. We're in a time when technological advances happen quickly when all people move from working with PCs to working in mobile. Many leading companies are being adventurous to focus on creating impossible something at the time and trusting the hardware would catch up. The ability to keep up the new standards as well as adopting the innovation are the most important parts. As much possible we need to build something which can be evolved a year or two from now rather than require a complete redesign. Consider how one Apple's product is launched into the market, the trends go first and then they catch up right their heels without missing anything!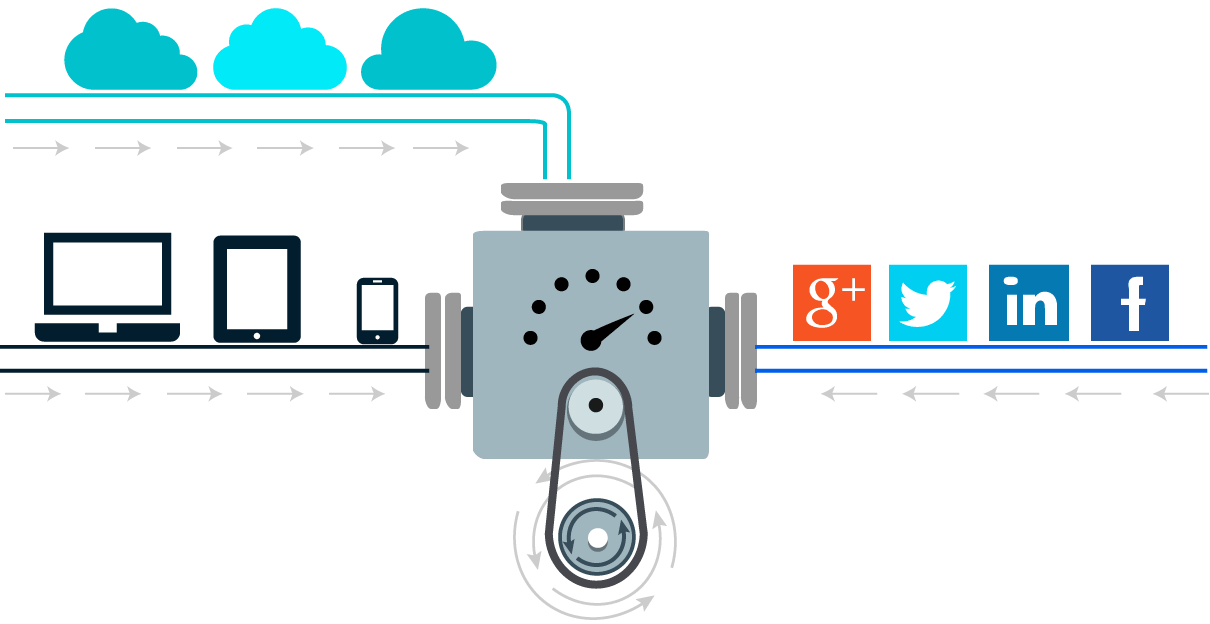 So define your customer's needs, ask yourself how I can make my app won't never be backward and behind the rival as well as a longer vision which features my product need to implement in some next years to meet my customer's need. Finally, consider the pros and cons of the value that doing an app
??? Follow The Leaders: Starbucks Strategy To Dominate Mobile Commerce In 2015
#2. Ask yourself: "Winklevoss or Zuckerberg?"
At that point, faced a choice: Should you hire someone to develop your idea or not? If you already knew how to architect and lay out scopes, this issue doesn't matter. However, having no coding skill, should you learn how to do the core coding yourself or not?
Zuckerberg was crucial to coding the early versions of Facebook. Bill Gates wrote core components for the first version of Microsoft's software. Judy Faulkner, the CEO of Epic Systems a health-care company also wrote core code. Many successful CEOs were core to building key pieces of their company's technology! No concrete research has been made, but maybe that's a key factor in their success. Want build the prototype yourself. You had to learn iOS programming and GPU as well as OpenGL, however, learning all of them was like stepping into a large, cold, deep lake. So if you need some help and still keep your idea under the wraps, hire experts to build sample code for discrete portions of the prototype. Then, from their code, you could learn and rewrite the final code yourself.

With those people who haven't learnt any coding language, no better choice than choosing the best mobile app builder companies. What someone could do in a week or two but take you a year to figure out, let them do it instead of doing yourself! However, the big mistake companies make when hiring a mobile app developer, always think if I outsource to a mobile development firm, I won't have to do any work. At the opposite direct, for the best outcomes, normally clients need to be heavily involved with the firms they've contracted. Some of our greatest apps, our team has built resulted from team working very closely with our client and QA teams. One more work you have to consider carefully is to choose mobile app builder companies that are the most suitable for your object! For example, if you are intending to build a mobile shopping apps, Simicart is the best option! If you are looking for a cloud-based  solution for building mobile apps, Appery.io might be your candidate of choice.
Keep in mind: The ability to be co-located with someone and to co-invent is the biggest factor for success.
??? 6 mobile marketing case studies from big brands you need to bookmark
#3. Mobile or desktop first – where do you start?
Designing for mobile or desktop first is a controversial issue at the moment. Some experts have the same opinion that your business should design for mobile first. Others think in the opposite direction. Everything there is seldom an absolutely right or wrong approach. However, the key always is to focus on the content and it is responsive with all devices having different screen-size. As soon as this question comes to your mind, consider, research carefully and answer yourself why it's there and how it should behave across devices. And then start where you feel comfortable.
Don't assume everyone will use your app as the same way you do. So having a testing process is a must. Consider building a closed beta to a small group of trusted people and then update the interface before releasing the app to the public.
Don't Overstuff Pixel-Dense Screens. When designing for high PPI (pixel per inch) displays, there can be a temptation to fit more into an interface because you have more pixels to play with. Remember to preview all your work on the actual device you're designing for. Overstuffing an interface can result in an app that's cluttered and difficult to navigate. In the worst cases, critical parts of the interface may actually be downright impossible to see.
Don't Leave Users Hanging. Leaving the user out of the loop when the app is loading cause users to think the app is malfunctioning. It's also just a poor experience. Don't keep your users waiting on a blank screen while the app is loading content. Use loading indicators and animations to give users a heads up that the app is working.
??? How to get more followers and leads with Instagram Ads?
??? How to use Instagram Hashtags to make people love your brand?