Continuously keeping track of sales data plays a vital role in the success of a business, and with Simi Mobile Sales Tracking, you can be assured to be updated every information of your business right from your mobile phone.
1. What is Simi Mobile sales tracking?
SimiTracking is a free application made for Magento users to help them track their own sales and order status via their phones. SimiTracking is one of the outstanding applications provided by SimiCart and MageStore supporting your mobile Magento stores in the most effective way.
2. How can Simi Mobile sales tracking help you?
Once you download it, Simi mobile sales tracking will provide you significant information, which are:
a. Up-to-date order status data
Just a few seconds after any change happens in your store, SimiTracking will update it for you. Real-time statistics help you to keep your awareness of your business every second. Knowing your business is one of the key factor in order to be successful; and with Simi Mobile sales tracking, you will be fully and clearly informed about all the smallest activities.
b. Precious information in the Dashboard
An overview of valuable information such as today's sales, orders status, bestsellers and others, etc. will just be shown clearly in your Dashboard. Just take a glance at the Dashboard of SimiTracking, you will have a general view of all what matter with your store.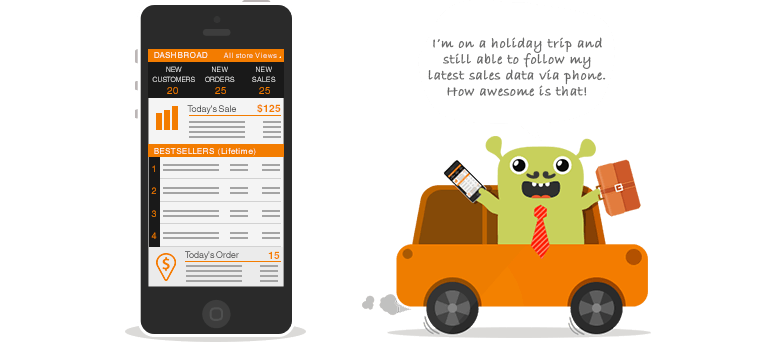 c. BestSeller report
Knowing information about best seller can also be truly useful for the producers in keeping their success. You will see which items are sold the most just by clicking on the Bestseller report provided by Simi Mobile sales tracking app and know what to do next with your business. Moreover, you can re-configure BestSeller display according to your preference any time you want.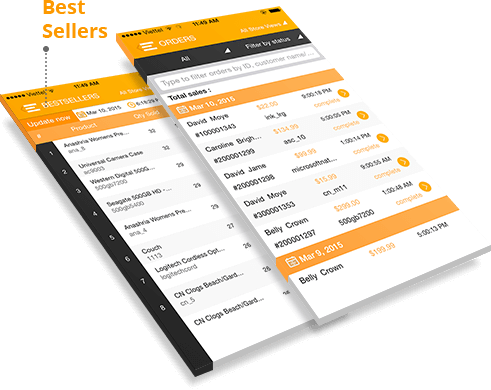 d. Order status
Do not forget to keep track of your customers' order details archived in SimiTracking to know and compare how well your business is going for certain periods of time. You can filter them by their status, like Completed, Canceled, Closed, On Delivery, etc. or by time like Yesterday, Today, etc. to view it in the most convenient way.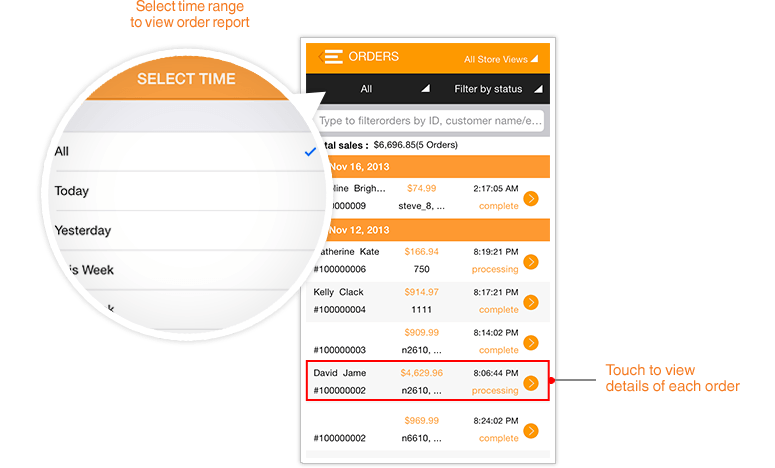 e. Customer insights
Understanding your customers has always been put importance for every business; and, for Magento user is definitely not an exception. Being aware of their customers' personal information and sales habits can significantly improve your sales in the fastest way. Beside, by obtaining contact data such as phone number, address or email, etc., you can easily notify them about your new production or sales period; bringing customers closer to your store.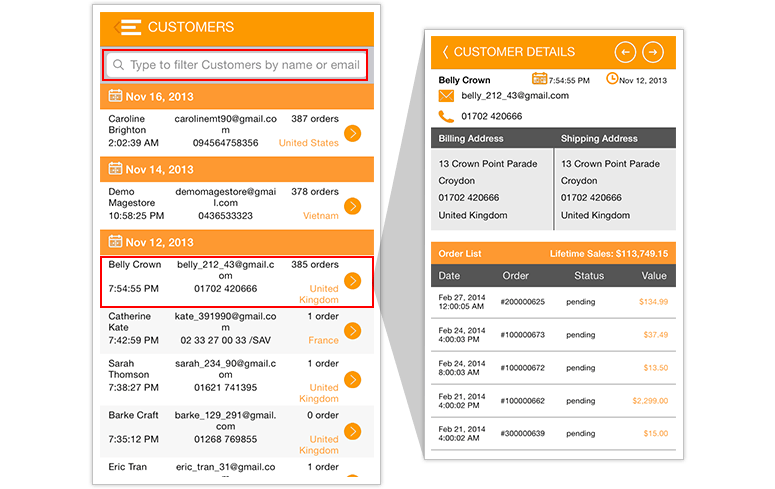 3. How to get Simi Mobile sales tracking app?
All your sales records are just 5 minutes away from your hand. Follow these 3 steps and enjoy this app
Download the Connector
Install the extension on Magento backend
Download the app for FREE
Remaining fully aware of every tiny thing about your business has never been that simple. Try SimiTracking right now!
SEE MORE: