[S]eeing the trend of mobile applications, many of store owners plan to build a mobile app in 2015. One of their top concerns when approaching SimiCart is "When is the best  time to build their store a mobile app?". Personally I think the best time is when you see the need to build a mobile application for your store and ready to get one.  No matter how easy the building proceed is, it still costs you time, money and quite a lot neuron. So it is important to start only when you are ready.
But if I have to give out a specific time, I would chooose January! Yes, it's January when you ( and your customers also) are just back to work after a long holiday. Check the reasons "why January is the ideal month to build a Mobile app" in the below infographic!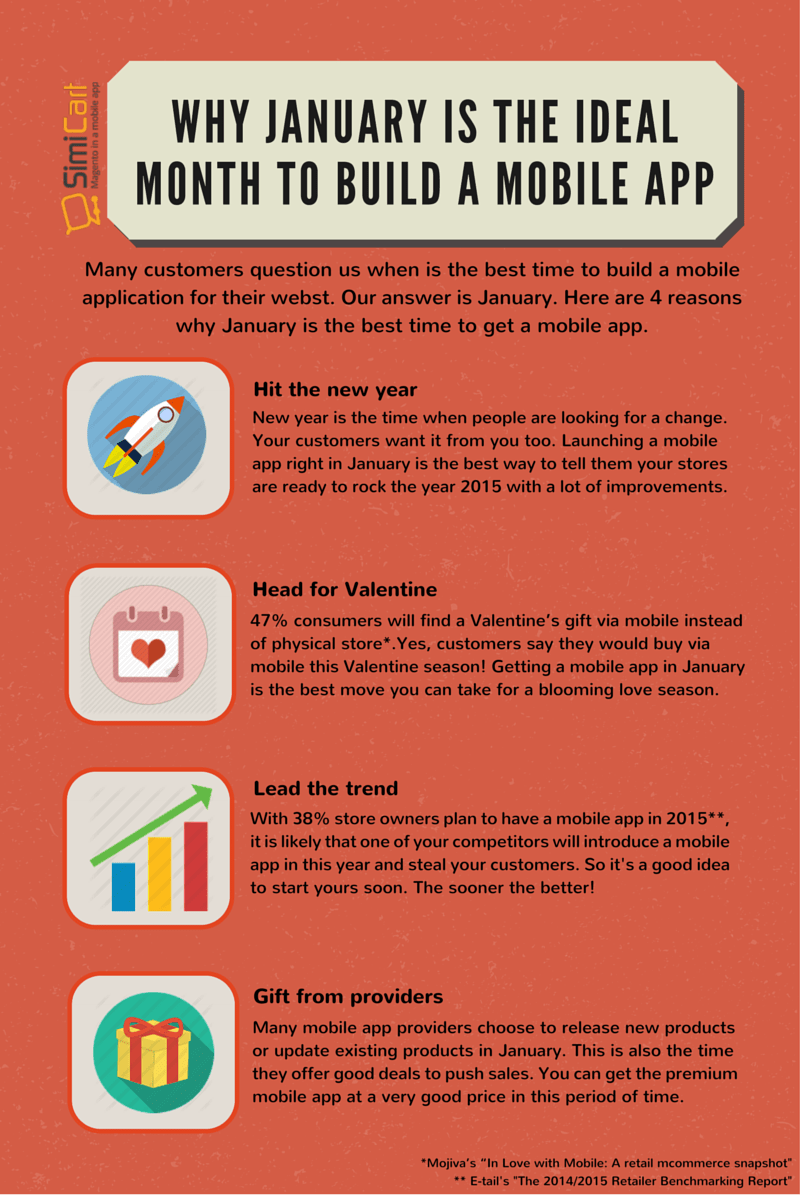 Update on 15 January: SimiCart is offering Referral Program  from 13 January to 13 February. You get one free Magento mobile app when referring a friend successfully! Enough for you to run for and bring a Magento mobile app back yet?