Nowadays, mobile apps are very popular over the world. Apart from using apps for entertainment, mobile apps have used in doing business. 50% of customers have purchased at least one product through mobile apps. Many big companies such as Amazon, eBay have their own apps and they are very successful with a huge number of sales. If you are a merchant and do online business, you will want to maximize your company sales any time. Have you ever asked yourself how mobile apps can increase sales? Your question will be answered now with some reasons why merchants can increase sales via mobile apps.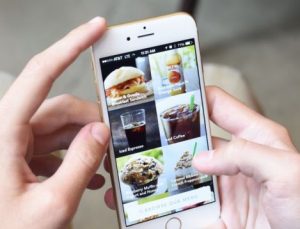 Why a business can increase sales via mobile apps
Mobiles spread over the world
With the technology development, mobiles are very popular over the world. 60% of people has at least a smartphone that help them to communicate with each other and frequency of using mobiles is high. Reaching customers through mobiles is a great way when mobiles are very popular and you have many potential customers.
Of course, the key benefit that mobile apps can improve sales is mobile orders. If you think that not many people order through a mobile app, it's not true. 19% sales of Domino Pizza generated from mobile order. Mobile sales accounted for 30% of all online sales. We cannot deny that mobile shopping trend expands over the world, people tend to catch up the trend and purchase more through mobile. Mobile orders can help you to increase sales via mobile apps and mobile sales will develop in the future online sales besides website sales.
Bring better experience for customers
A mobile app can improve sales by providing better experience for customers. For example, they can provide you a faster process of accessing online shops with just a few taps anytime at anywhere. Instead of starting your laptop, typing URL to access websites, waiting and then going to several new pop-up pages before you finishing all the process. Is it too time-consuming, right? With a mobile app, your customers can save time by tapping on the app, choosing products and going directly and quickly to checkout page. Because the app is downloaded on their mobile, so time for processing is reduced for the next visit. Let's take example of entering Facebook through the app and through browser and see differences 🙂
Marketing plays an important role for increasing sales. Your business can increase sales via mobile apps by sending push notifications to customers. Whether you notice a discount program or introducing a new product, push notifications from mobile apps can help you to boost sales. Push notifications can make your customers open notices and see your information because people usually check their mobiles. The open rate of push notifications is from 40% to 70%- a quite high rate. Push notifications from mobile apps also increase customer engagement and retention. Mobile apps with a powerful function like push notification will improve your sales.
Related: Top 5 signs your business should invest in mobile app development
Increase sales via mobile apps now
Mobile apps are very useful tool to help you increase sales. Catch up the mobile shopping trend and build a mobile app to act now. If you have no coding skill, an app builder will help you to create an eye-catching app with many functions to satisfy your customers.

Increase sales via mobile apps are possible because they have many advantages that help you to reach your targeted sales. Let's try it and see how effective your business is.