How to increase sales in a business? Perhaps, it's the most popular question I get. Most of the fashion entrepreneurs get into trouble with the problem – their mobile app doesn't generate enough revenue as they expected.
Having a fashion business idea, they turn it into written descriptions. They design a mobile app, populate it with great contents and launch it to the world.
Now, what's the next step?
Sit back and watch the sales come flooding in, right? Not a chance, of course.
For the first time launching, many businesses work so hard but getting their business ready only to hear crickets! Why?
It's exact the pain point what I aim to discuss today!
Let's take a look at some effective ways to increase sales in a business.
1. Upsell Your Products
Upselling and cross-selling commonly cause a little confusion. Sometimes, people these interchangeably, however, there're some differences between them.
Upselling is the action of encouraging customers to spend more than they had originally intended. For the purposes of this article, Upselling is when seller recommends the customer for a higher priced alternative to the item currently considering.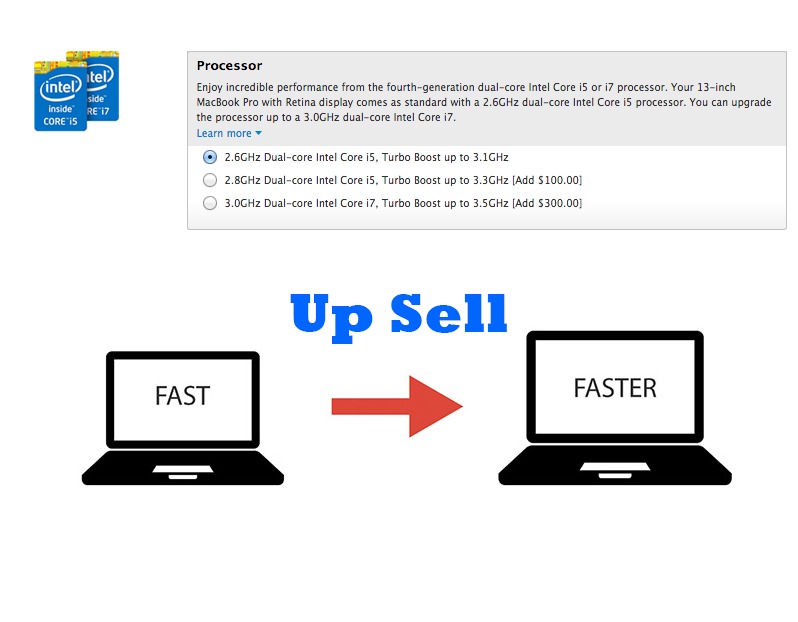 While Cross-selling is the action of inviting customers to buy related or complementary items. It's applied when satisfy additional or complementary needs are unfulfilled by the original item.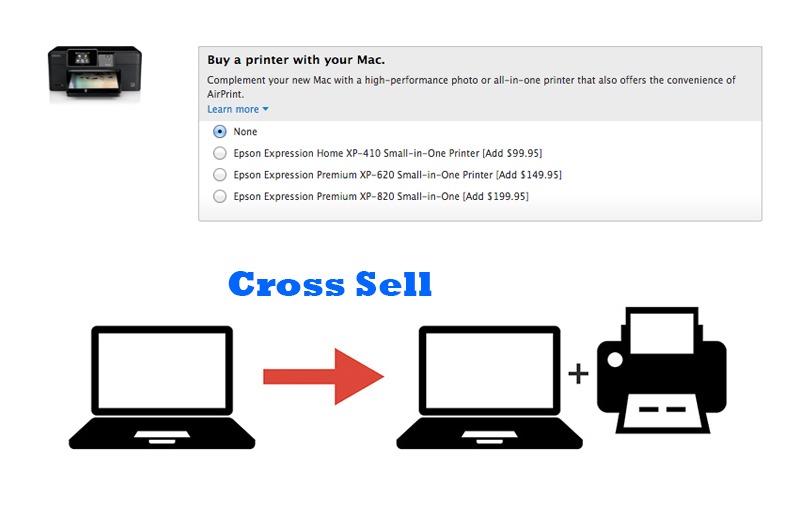 However, either Upselling or cross-selling serves one purpose – increasing sales!
So, come back to the solution – Upsell your products.
Sometimes your customers don't know how to make a product better. Or they're still convincing whether having any different product fit for their needs. Your task is to instruct them!
For example, your products made of slightly better leather or one special component's handmade. Make sure to emphasize it as a distinction and ask if your customer might be convinced to make an upgrade.
There are two keys to upselling:
– Making your upsells related to the original product. One of the most-complained is the ubiquitous "random" upsell. Offering customers highest-end product automatically without listening to their interests is likely to turn lots of customer off. Customers aren't stupid. So always make your suggestions related and of benefit to the customer!
– Being sensitive to the price range! The new product must really be better than the original. One thing fades the anchor price in their mind and makes them instantly enthusiastic.
It may sound easy, but hard to act!
Here are some kinds of way you can apply:
Upsell accessories. Offer additional related items for something a customer is already purchasing. For example, if he bought a camera, he may be want to buy an extra battery, extra flash card or all necessary others to create the best possible experience with the product. If the customer bought a book, suggest the second as well: "When you finish that, trust me, you're going to want to start right in on the second. I could hardly wait!" And then suggest things like bookmarks or other related items.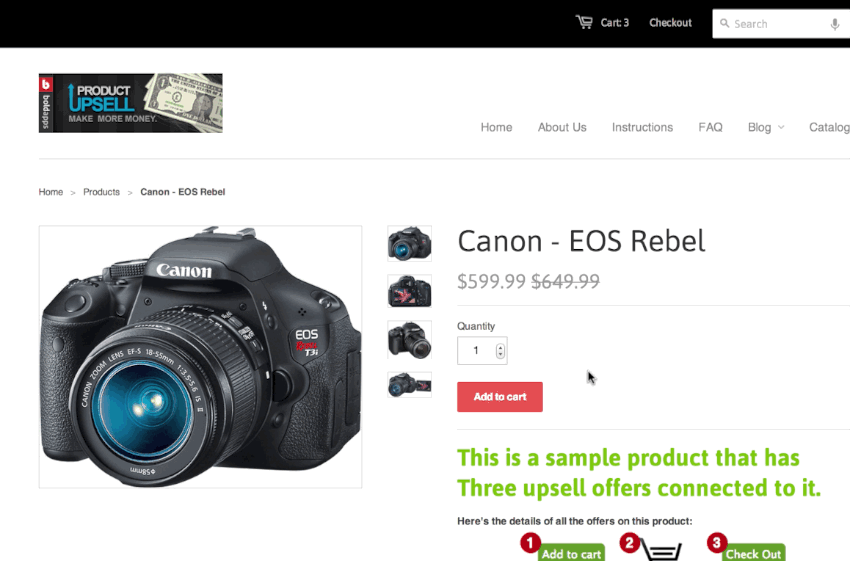 Upsell features. Instruct customer implements different features especially the benefits of more-expensive items.
For example, when you are selling a computer for college students, they are likely interested in good video card, being durable and lightweight or good warranty. An expensive, but on-sale desktop with a super-high amount of RAM probably isn't a smart upsell, it's just your opinion. The word "better" here means that customer clearly wants to buy without demur.
Be specific and offer a variety of options. Highlight at least three price ranges of options for the customer trying to make a decision. Without understanding the features, this likely means that they will choose the cheapest option that they perceive to have the most value. Highlight the features, not the price. Make the most attractive thing in each transaction come to the difference in the features, not the price tag.
??? Ask yourself
How great would it feel if you made one simple tweak to your business, and saw an immediate sales increase? We call them the "psychological master keys." Do you know how to find it?
2. Reduce Abandoned Carts
It's not enough just to draw visitors to your mobile app. According to the Baymard Institute, only slightly more than a quarter of them add items to their shopping carts and actually buy them. You're losing money by missing out on potential orders. Think about that for a minute. Your sales are one-fourth of what they may potentially be.
What are tips that help your mobile app reduce abandoned carts?
Make the checkout process as short as possible. On the Internet, time is of the essence. The easier checkout process is, the more positive user experience is. Ask only for the information necessary for the purchase at the checkout. If you would like more information for marketing or other purposes, follow up with an email.

Remind customers of their abandoned carts. If you think when a customer abandoned their shopping cart, it means that the transaction is over. You're wrong!
In the a report conducted by Movies Unlimited, they saw that just by sending out the email to remind customer the items they placed in the cart, 1,5% of those previous abandoned are completed. They came back and make the purchase, especially if they're encouraged by promotions in the reminding email.
Besides, this study also gives a different prospect. A person abandons their carts because they are unprepared to make the purchase. Therefore, online store should give customers the option to complete their purchase when they are ready.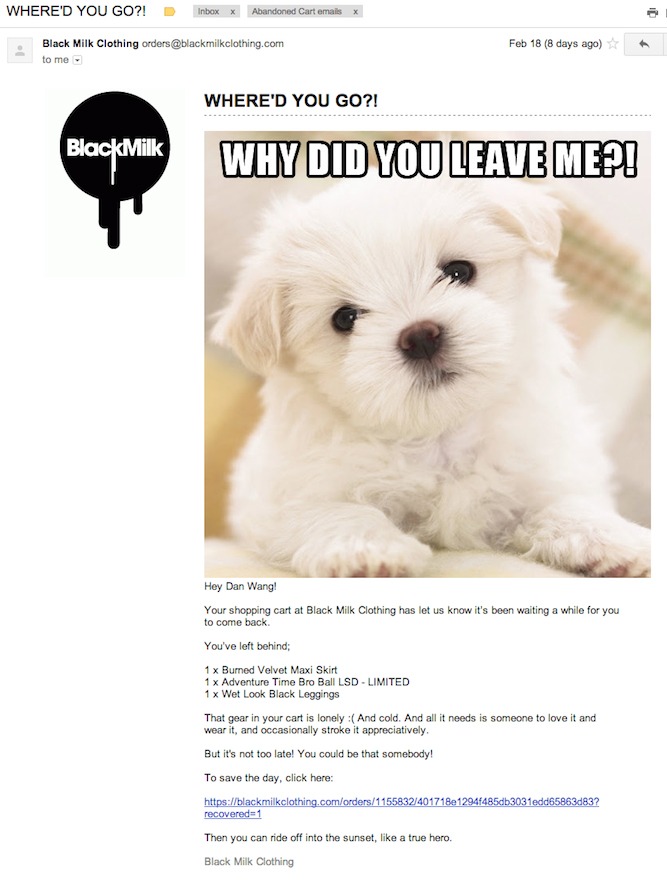 Apart from email reminders, another way to remind customers to return and complete their purchase is "Wishlist" feature. Wishlist is the most prevalent feature that is currently using by online retailers. According to Internet Retailer, 22% or, even more, E-commerce sales come from Wishlist and gift registries. You can create multiple wishlists, add a "Wishlist Plug-in" for your mobile app. In addition, Wishlist allows your customers to share their lists with friends and family through various social media networks truly opens the doors to potential new customers and visitors.
It is ideal to be able to use this fantastic feature on your mobile app as well as your Magento website. Wishlist – a SimiCart plugin will help you to integrate this feature to your mobile shopping app with just a few clicks.
How to use social media for increasing sales in a business by 300%