"Klarna's checkout increased our sales by 40 percent" – said the founder of Wish. Can you believe it? Increase 40 percent in sales with Klarna Checkout?!
What are Wish and Klarna?
Wish is one of the leading mobile commerce platforms in North America and Europe, which gives everyone access to the most affordable, convenient, and effective shopping mall in the world via their mobile devices.
Klarna is a payment gateway provider which constitutes over 10 percent of market share in Europe. Klarna allows customers to make their payment in all major methods of payment. Its highlighting point is simplicity, which is demonstrated by its ongoing mission of making online shopping easy and hassle-free.
The combination of these two big names has made a breakthrough in m-commerce. "Using Klarna is a no-brainer. Consumers loved the solution right away and showed it by shopping more. Taking the increased conversion and higher order value into consideration, Klarna's checkout increased our sales by 40 percent." – said Danny Zhang, Co-founder of Wish.com. Thanks to Klarna Checkout, Wish has increased 20 percent in average order value, 25 percent in conversions, 40 percent in sales and its consumer satisfaction reaches 8.6/10.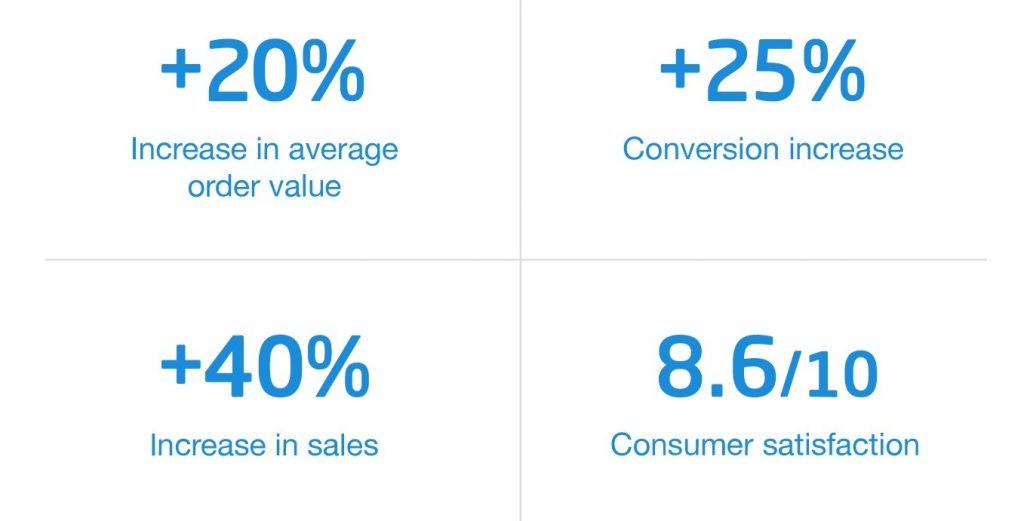 What did Wish do to increase 40 percent in sales with Klarna Checkout?
Three strategies of Wish in its performance are:
Leveraging a competitive global supply chain of direct suppliers and avoiding retail costs to offer anyone with a smartphone access to tens of millions of affordable goods.
Making Wish available on smartphones to put this digital shopping mall directly in the pockets of tens of millions of consumers.
Leveraging big data principles and technology from advertising and search to create a relevant, entertaining, and personalized browsing experience for consumers which leads to effective shopping on all iOS and Android devices.
We can see that all of these strategies require a payment gateway which is popular, friendly to everyone and simple, easy to use. And Klarna Checkout can absolutely meet these requirements. Klarna provides a mobile payment gateways with a wide range of methods of payment, especially in Europe. This gives customers all over the world a favorable condition to make their payment then encourages them to make more purchases. Klarna Checkout, which is integrated into mobile devices, allows consumers to buy what they need and pay for them directly via their smartphones or tablets, which saves a lot of time and extra money for customers. Furthermore, Klarna Checkout developed in mobile devices ensures security and avoids problems that may arise in payment process for the sellers as well as the buyers. It increases customers' reliance on the purchases and buys more products. All of these factors help Wish reaches impressive figures in sales and conversions.
Follow Wish to increase 40 percent in sales with Klarna Checkout in your own app!
If you are ow ning a mobile shopping app or you are planning to create an app for your business, you can definitely learn from Wish to boost your sales and conversions by 40 percent or more with Klarna Checkout. Especially, if you have no professional coding skills and prefer simplicity, the best solution for you is Klarna Checkout by SimiCart.