How do you do, sweeties
Startup Asia ended last week, however, don't be sad!
This week, a more interesting event is coming.  It's a world wide Magento conference with more than 1,700 merchants, partners, developers, digital industry experts and open source enthusiasts, from over 35 countries.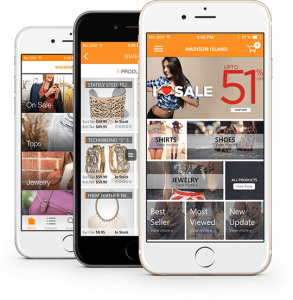 I guess that you will know what event I'm talking about is. It is IMAGINE 2014 which will begin from 12th to 14th at Hard Rock hotel in Las Vegas.  Fortunately, Simicart have an opportunity to take part in this event, thus, why don't you spare time and pay us a visit?
We have gift from you, don't miss it!
It's not a normal date, sweeties, it's a HOT date with a lot of funny games and valuable prizes.
If you are newbies in Magento and want to go professional? You might need our book "Magento Made Easy – Comprehensive Guide to Magento Setup and Development " and of course, it will only be yours if you are the winners in our games in Imagine 2014.
What's more? Another guide book which will earn you a Magento Certificate is also one of the most valuable prizes you might get.
More importantly, all of you  might stand a great chance of using any Simicart Products for FREEE during 3 months. All is included in our coupons just for visitors in Imagine 2014!
Hurry up guyz!  All interesting things await you at Hard Rock hotel? Rock IMAGINE 2014 with us now!
Here is where we are:
Booth 7, Marketplace of Magento Imagine 2014, Hard Rock Hotel & Casino Las Vegas.
Read more :
Analysis of E-Commerce and M-Commerce: advantage of m commerce, Restrictions and Security issues.
Simicart