Hey guys,
I'm not kidding about that. A big change is gonna come on November 19th and if you don't grab your chance to get a Magento Mobile App right now, you will lose your money later.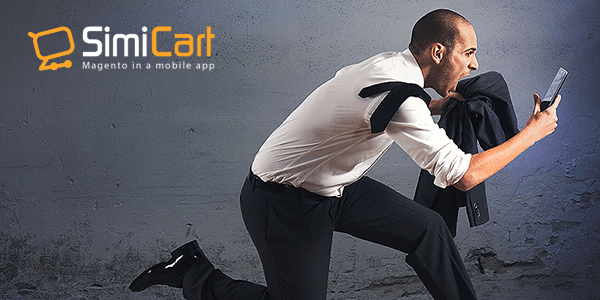 What 's the big change in SimiCart?
In fact, the current price is $199/ onetime payment and it's the lowest price in the market. However, SimiCart, the best Magento mobile app on the market has suffered from such a considerable increase in development costs that we can't help making adjustments. We have decided to provide all you guys a better solution with more advanced features at the price of $299/onetime payment.
Hang on. What are more advanced features we offer?
For new SimiCart, here are extra features you can get:
Deep Integration with Magento sites on taxes, prices, products, shipping rates…

More MUST-HAVE plugins to add new features to your apps: Matrix Theme, App Analytics, Instant Contact, Address Autofill, ….

More payment gateways integration Apple Pay, 2Checkout… (coming soon)
Actually, you have only one week left to get Magento Mobile App at $199
From now to November 18th, you have the last chance to get SimiCart at the current price.
Besides, we have more new plug-ins at discount
Also from now to November 18th, you can get 3 new plug-ins – Instant contact, App Analytics and Address Autofill with only 29$ / each (not $49 now).
App analytics: will connect your app with Google Analytics; help you to have a deep insight into your app performance and user experience.
Instant contact : Will help you create a beautiful and comfortable Contact page with your branded color and mobile optimized interface that allows customers to call, email, visit your page, or message you when they're buying on your Magento mobile app.
Address autofill: Will detect your customers' current location and use it to auto fill in the checkout form.
To sum up, there are many providers that can build you a mobile app for your stores, however, no one can provide you the best support and service at incredible price like us.
Read more : How to use payment gateway in android application
Simicart