Customer loyalty is very important for every business. Do you know that 80% of sales come from 20% of customers? As you can see, loyal customers plays an important role in business result. The question is that how to win customer loyalty in short time to boost sales rapidly and maintain sustainability for your business. However, it may take a lot of time to increase customer loyalty and you may need to pay much. There are some ways to win customer loyalty in less than 10 minutes with cheaper cost.
Powerful ways to win customer loyalty in less than 10 minutes
1. Customer engagement
If you want to win customer loyalty, you need to keep them be engaged. Merchants can consider offering incentives to people who share posts, messages or photos on social media or something like that. By this way, you can make your customers engage in loyalty programs and they will be excited. Try to create interesting programs and good rewards that make customers take action. For example, a pizza restaurant could give 10% discount to people who sharing a picture enjoying a meal in the restaurant or post a status with check-in on social media.
2. Customers reward programs
In order to win customer loyalty, you should have interesting programs. Your rewards programs can be in various forms such as membership card, online reward programs for online buyers. One of the most popular Magento Reward programs is Reward Points that used for the mobile app. This plug-in has many functions such as managing points, earning points, managing purchase using reward points. You should try this plug-in to create great programs to retain your customers.
3. Great content to increase customer loyalty
To win loyalty, you should provide relevant and valuable content to attract customers. It will help you to impress customers and build a good image in their eyes. You should research your customer's interests and know which channels they usually visit and what they concern about. By doing that way, your customers will be interested in the content of programs to attract them visit again and take action few minutes after reading the content.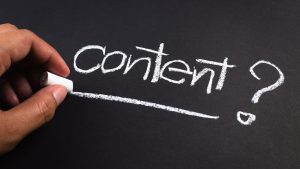 4. Customer service
This factor is one of the most important factors to win customer loyalty. When people buy a product from you, they care about not only the product but they also care about customer service of your company. 70% of customers say that they may stop buying products if companies have a bad customer service. You should call a list of customers to keep in touch with them and answer their questions or fix problems. Customer loyalty could increase rapidly if your service is well. You may turn good service into a competitive advantage to overcome your competitors.
Applies these ways to win customer loyalty now
Customer loyalty is very important for the development of any business and merchants need to concern about. Merchants should apply these ways to improve customer loyalty right now and see how effectively it works. With these powerful ways, your business can win customer loyalty in less than 10 minutes and bring higher results.