Imagine that you have got a dozen of customers to visit your mobile shopping app and more luckily you have led the visitors to the product pages, promoted them to share the products via social media buttons, but poorly  you failed to push them to make purchase due to very little fault which is the lack of Call to action (CTA) buttons.
Why are CTA buttons so special like that? Actually, without this kind of button, you may lose a great number of customers. Customers entering your product page on mobile may hope to see the place to direct them to goal page immediately. And CTA is definitely what your mobile shopping app should adopt.
What are call-to-action buttons?

Best features of mobile shopping apps for your business
First of all, you need to understand what is call to action. CTA tells the visitors where to click, what to do next and where to buy products. It is an important part in lighting the checkout path and turning the visitors into customers as fast as possible. For example, you can see the picture bellows. The call to action is a "Buy now" button or "Shop now" button which are the two most common CTAs.
CTA has no fixed design, style or color but is very flexible. However, you still need to check and test the forefront first.
Call-to-action buttons: Can you exploit the best from them to triple your mobile app sales revenue?
CTA is very important to e-commerce business, so it needs to be optimized as much as possible. There are traditional and more modern types of CTAs that can be used to kick the action of buying products from customers currently. But remember to stick with the following requirements if you want to gain high clicks to payment step.
Create an urgent phrase to provoke customers' action
People are always appealed to shocking or attractive saying and they tend to click on a button with creative words. For example, you can use the phrase "Buy now-only on sale till tomorrow", "Shop now-Your chance here"…But keep in mind that the mobile screen is quite small, so be limited in the word but still fascinating enough.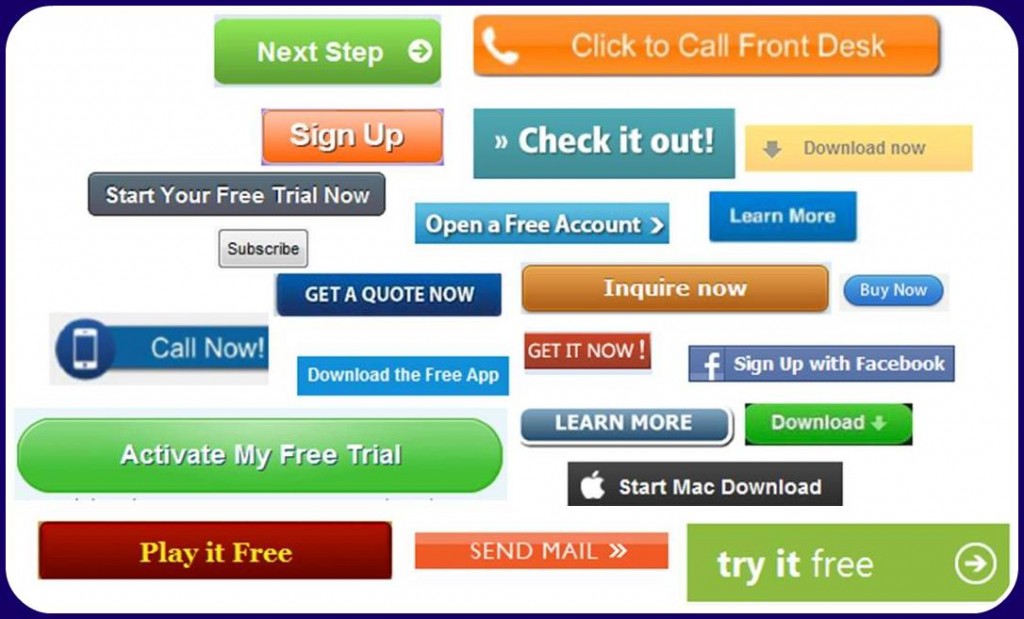 Keep it simple but outstanding
The key point is the selection of images for call to action buttons. Be sure the image you choose to insert the link of goal page must be both simple but catchy. It must be related to your product with suitable and catchy color. The study has shown that woman tend to be attracted to soft color while men love bright color. Basing on kinds of products you are selling, choose the most suitable color to win the hearts of the right target customers.
Choose the catchiest color for call-to-action buttons
As mentioned above, choosing the suitable image is very important, the same thing also happens to CTA buttons. The rule of the button also follows the rule of images. But no matter what color you choose, always make sure it must stand out from other information on your mobile's product page.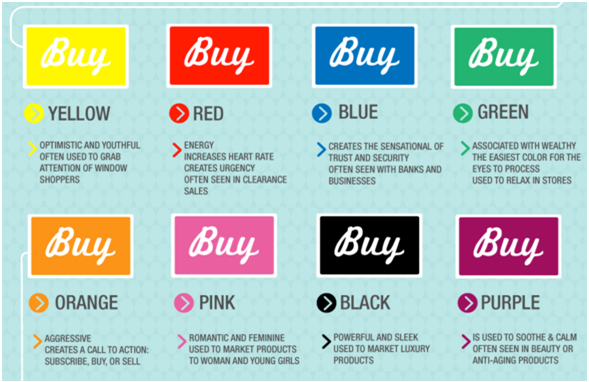 Keep it "above the fold"
Keep in mind to keep every call to action button above the fold because above the fold is where most visitors pay attention once entering your shopping app. More amazingly, if you can draw their attention from the start and lead them to click and navigate through your store, it means your app has gained a big success.
In short
CTA optimization may be a simple term but requires many things. You need to have good conceptualization, creativity, and design skill to set the most appropriate CTA on the product page so that customers can navigate easily and reach the payment page quickly. Follow the above suggestions and your business will definitely gain tripled sales revenue in a short time. One last thing to know is that many CTAs are not necessary, just place enough button at right place.
Read more :