Hi guys… Are you looking for a payment solution for mobile shopping app? If yes, this post is for you. In the previous post, customers have known about iPay88 payment solution of SimiCart– an amazing to boost payment rate. Now, in this post, I want to tell you about how to install iPay88 Plug-in for your mobile shopping app.
>>> Related: Ipay88 Payment Solution – Gain High Profit With Just Less Than $50
Some highlight about iPay88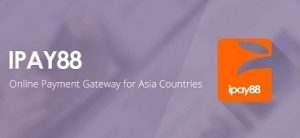 iPay88 is a payment solution developed by SimiCart- a well- known mobile app builder.With this Plug-in, you can integrate effective iPay88 online payment gateway on your mobile shopping app to get simple payment process.
Outstanding features of iPay88 Plug-in
Supports for both iOs and Android

Integrate features of iPay88 on web store in mobile shopping app that will bring the most convenient payment process to your customers when shopping via mobile app.

Friendly interface and easy to configure, maintain and use
All stunning features of iPay88 Plug-in of SimiCart will help your mobile shopping app to own a great online payment gateway– IPay88 to provide a convenient and easy online payment process for your customers.
How to install iPay88
Are you ready to install iPay88 for your mobile shopping app now? We suggest you should start utilizing this Plug-in by doing these steps:
Install iPay88 with 7 steps
iPay88 Plugin is not difficult to set up. You can install iPay88 for your mobile shopping app by doing 7 steps below as user guide
Step 1: Going to Build Tab on App management page and download iPay88 Connector
Step 2: Enable cache in the administration panel of your site in System/Cache Management.
Step 3: Use FTP client (such as Filezilla, WinSCP, cuteFtp) to upload or copy all folders in the zip package to your Magento site root folder.
Step 4: Select all caches and click "Refresh" and then submit to refresh caches.
Step 5: Navigate to System/Configuration and ensure that you can see extension tabs.
Step 6: If Access Denied Error occurred when clicking on extension tabs, you log out admin panel and log in again.
Step 7: Open the App Management, rebuild your app with the iPay88 plug-in and test your work.
Install iPay88: Configure plugin
In order to configure this Plugin of SimiCart for your mobile shopping app, you just follow steps:
Step 1: Log in to your Magento Backend
Step 2: Click SimiCart Tab
Step 3: Click iPay88 in drop-down menu
After that, you will fill up each row in Payment Methods Settings as user guide in SimiCart page to set up 
Example page of iPay88 setting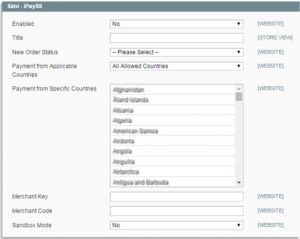 Easy to utilize
This plug-in allows your customers to make payments when they add to cart on your mobile shopping app. Your customers can save time in payment process with only 4 simple steps:
Step 1: Add product to carts and click on "Checkout"
Step 2: In checkout page: Customer review billing address or select a new one, choose iPay88 and select shipping method
Step 3: Tap "Place Now"
Step 4: Fill up payment detail and tap "Proceed"
With outstanding features and easy to install, this Plug-in will be a great choice for mobile shopping apps. Are you ready to get iPay88 on your app? With some simple steps you can get iPay88 Plug-in-a great payment solution of SimiCart.
Let's install iPay88 and see how fast and easy checkout process it is.
Related : order tracking magento – Free mobile tracking your sales