Good User Experience (UX) in mobile app is to create a great looking app that's easy to use. It gives a user/customer the ability to find information on a mobile app quickly and complete a desired task with ease. In this increasingly digital times where customers use more digital channels across and also before and after their actual buying journey, user experience is extremely important. 
What is User Experience?
According to Wikipedia: User experience (UX) involves a person's behaviors, attitudes, and emotions about using a particular product, system, or service.
In general, user experience is about your users having fun.
Why User Experience in Mobile App is Important?
In the modern days with so many competitors all over, it is imperative that the product or service provided to the customers is nicely shaped and carefully designed for the needs of customers. To achieve this, it is very important to add the user experience to your product or service, mobile app is not the exception.
In general, user experience in mobile applications revolves around aspects of human interaction with mobile apps. However, it is very important to keep in mind that user experience is not static and may change. So that 3 following steps to design a great user experience is expected to bring you the key to make a mobile app with great user experience than ever.
3 Steps To Design a Great User Experience 
#1 Discover what the experience is like today
Know the rules before you break them
It's great if all the developers understand how the platform dictates users' navigation patterns through the software and the operating system. How users interact with buttons, screens, choose dates, times…
UX gets more complicated when you decide to make a multi-platform app. You'll have to make a choice:
Is it more important for users to be familiar with the platform they own?
Or is it more important to have the same UX for the app, no matter what device?
What's the right answer? That depends on your mobile app's purpose and what the UX dictates is best for your users.
Then came the Facebook app, and the whole app world turned upside down. Facebook took the menu, hid it away in a "slide over drawer" and was quickly copied by thousands of apps. Within months, most of the utility apps downloaded featured this very menu, because a "slide over drawer" feels natural and bring better user experience.
For updating mobile app trends, follow: Magento Mobile App Trend
#2 Identify problems, gaps and opportunities
Remember that you must know your mobile app's goals. Discover the most important things in your app. Filter out the unneeded features that can make your app a mess. If you had to sum your mobile app up into one feature, what would that be? Now, what's the second feature? Is there a third? Write these down and refer to them anytime you feel you're stuck. Make sure everything you design follow "Less is more"!
Moreover, you should find a group who is open to trying out new software, and more importantly, who will give you honest feedback when they find problems. Define a simple heuristic testing plan that focuses on accomplishing tasks, not pressing certain buttons in specific order.
#3 Design a better customer experience 
ADOPT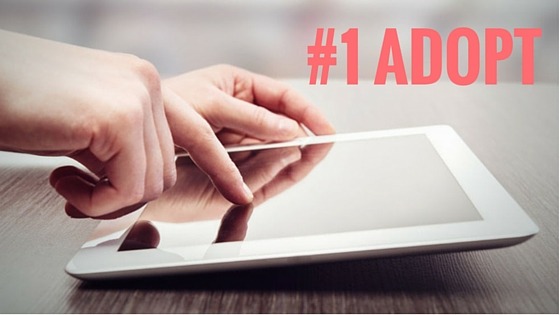 Remove roadblocks to usage
The focus at this stage is to remove all roadblocks to usage – and adoption – of your mobile app.
Splash Screen, Tips & Onboarding
Get users into app content / substance as quickly as possible, so that they can use and assess its value to them. First impressions count, and a splash screen gives you a short but vital window to engage a user in your proposition. Tips / help should be used in context to what a user is doing, and an onboarding sequence should only be employed if absolutely necessary – never make users wait.
Homescreen & Navigation
Your homescreen needs to provide the user with journey(s) and functionality to complete their priority tasks, and content that meets their expectations. Navigation should be clear, task-oriented and logical, and their location consistent throughout. Only primary navigation and content should be visible by default, with secondary content hidden – but available via tap or swipe – off-screen.
Sign-up, Sign-in & Permissions
One of the main points of difference between mobile apps and mobile sites, is that apps enable a user to be persistently logged-in, to benefit from a high level of convenience and personalisation, derived from their details, behaviours and transaction history. But, don't request sign-up until you absolutely need it, in order to provide such value to the user.
USE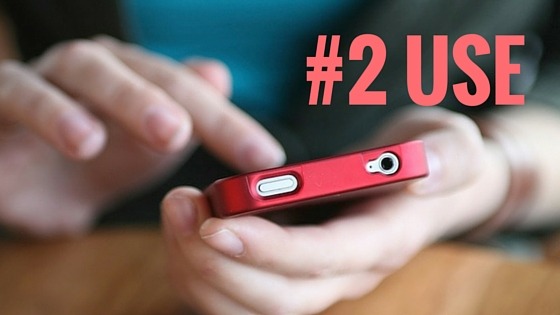 Make conversion decisions simple
The focus at this stage is to enable people to quickly search for what they want, to research and consider products and services, and continue their transaction journey across multiple devices.
Search
An excellent search facility will help users find what they want quickly and easily, in order to satisfy their needs and drive conversion. Usually, app search has a far higher conversion rate than non-search app usage, reflecting the higher intent of the shopper. There are a number of ways to enable search, from keyword search to product scanning and image search.
Product & Service
Product screens are where users make key conversion decisions, e.g. add to basket, add to wish list, locate store, call now, etc. And, strong product screens enable users to quickly transact, save for later, and share the items they have to make decisions on.
Cross Device & Offline
With the increase in consumers carrying out research on mobile and converting either in another session, on another device, or in-store, it is crucial that apps enable users to transition seamlessly across digital and physical touchpoints towards conversion.
TRANSACT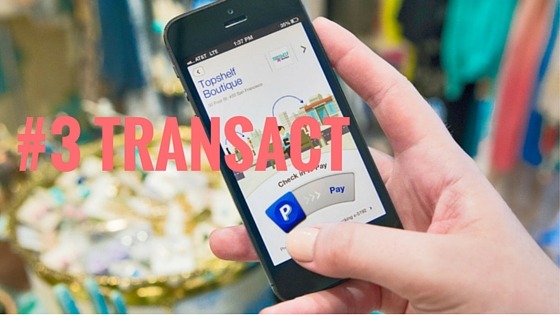 Provide the ultimate in convenience
The focus at this stage is to ensure first time users progress through each checkout stage with minimal effort, with reassuring messages at each stage, and convert without hesitation.
At basket stage: nudge users towards checkout (to convert) or continue shopping (to increase average basket value); confirm items and costs, and enable users to edit items.
At personal and address details stage: reassure users to progress to payment quickly; pre-populate data for return user convenience, and provide a single-screen checkout for ultimate convenience.
At payment stage: employ convenient data capture methods – e.g. scan cards, express payment – and pre-populate data for return users.
At checkout and confirmation stage: remove distractions that don't lead to a conversion; display customer service options; give return users a single screen checkout; confirm key transaction details; and display contextual content that provides value beyond the immediate transaction (and contributes towards retention).
RETURN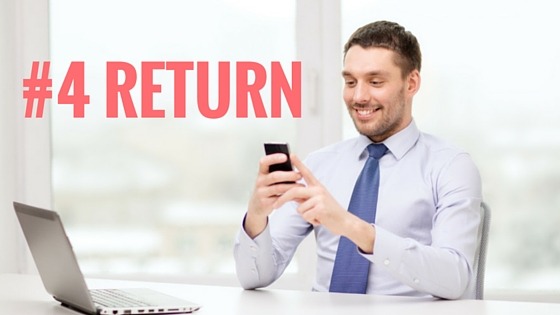 Self service, engagement and delight
The focus at this stage is to give users reasons to return, by being useful, engaging and attempting to delight – in order to retain customers and encourage member loyalty.
Account & Passes
Account: apps are the ideal touchpoint for customers and members to self serve and manage accounts and transactions with you, anytime and anywhere. Give customers control and the level of convenience that only apps afford.
Passes: enable customers to conveniently receive and redeem passes or vouchers in-app, view their loyalty status, or receive timely updates when things change – and remove the need for them to print and carry physical collateral.
Content & Design
Enhance the user experience with appropriate content, tone of voice, engaging visual design, the subtle use of motion and transitions, or by providing better ways to discover content or items – and ensure the user never confronts dead-ends.
Widgets & Notifications
Widgets: are app extensions within your main app that provide a way for you to publish high-value nuggets of timely info to specific app users, which are displayed on a user's' Smartphone to be glanced at and digested briefly.
Notifications: are messages that alert users of highly relevant, timely and personal events, content, or messages. They stream in the background, oblivious to the user, until they see or hear an alert.
Final Thought
Now you had the full toolkit to build a mobile app with great user experience. If you see this guide is useful, please share with your friends! Not only developers but also marketers should know about user experience qualification to make their mobile apps successful in this highly-competitive e-commerce market.