[sg_popup id="2″ event="onload"][/sg_popup]Marketing is very important to improve sales quickly. Nowadays, we have a thousand marketing messages each day but how many messages are effective and help to increase sales rapidly. According to a statistic, 50% of marketing campaigns can meet expectation of merchants in increase sales or customer's awareness. It's means that not every marketing campaign is successful and bring the expected result. There is a guide that helps marketers to create a great marketing strategy to improve sales in 2016.
Steps to create best marketing campaign to improve sales in 2016
1. Review your 2015 sales and marketing trend
If you want to create a great marketing campaign to improve sales in 2016, you need to look back sales in 2015. In order to do that, you should answer these questions:
Where did your sales come from?

What are good sources of sales?

Who are your potential customers?

What is your conversion rates?

What is new trend of buying?

What are new ways in marketing and promotion?
After reviewing 2015 sales and defining marketing trend, you should write down and use this document to help you in creating a great marketing campaign to improve sales.
2. Define your sales target in 2016
A marketing campaign will be a significant part that contributes to get stunning sales. Before making a marketing campaign, you should define your sales goal. How much products do you want to sell? How much sales revenue do you get in 2016? Set your sales target as clear as possible because you need to create a suitable marketing campaign to achieve the goal.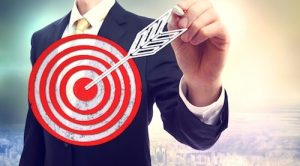 3. Research
You should conduct three kinds of research: market research, customer research and competitor research. With each type of them, you should do survey (if possible) with market and customer research to see the market demand and preference of customers. With competitor research, you can conduct competitor SWOT analysis (strengths, weaknesses, opportunities and threats) and compare with yours. You also need to review your strategy and your competitors' strategy to find out the best way to compete and improve sales revenue.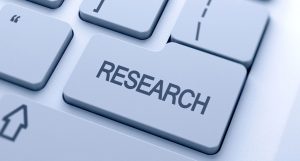 4. Write a marketing campaign
After understanding your previous sales, marketing trend and market situation; you can create a marketing campaign to boost sales effectively. You should write your marketing campaign in detail with each activity: content, promotion and communication, etc. You can develop detail plan for each issue in your marketing campaign to help it to run smoothly. You should make sure that your campaign matches with your goals and suit with your company resources, market situation. 
5. Track your progress 
Make sure that you have a measure for your campaign to assess the result. It can be a check list for each member who involved in the campaign, or individual KPI. You should organize some meetings to review progress of campaign and find out problems and how to fix it to have best marketing campaign. You also need to monitor progress and improve it continuously to increase sales rapidly.
Related: Increase sales via mobile apps in a fantastic way
Want to get stunning sales? Try best marketing tips now
Best 4 tips to increase sales via mobile
Start your own marketing campaign to increase sales now
This article aims to guide you steps to create an effective marketing campaign to improve sales quickly in 2016. Try to use this guide and create your own campaign to increase sales significantly.