[sg_popup id="2″ event="onload"][/sg_popup]Creating a mobile app for Magento 2 e-commerce website is probably one of the first things a business owner would have on his to-do list as soon as he gets the website. But the thing is, not every developer have the ability to support Magento 2 since it has just officially released a few month. So for your information, in this article, we will provide practically everything you need to know about Magento 2, why should you have a mobile app version of your e-commerce website and how to get one. Please keep reading till the end of this post to learn about the process of creating Magento 2 mobile app. You really don't want to miss the chance to generate more thousands of dollars income.
What is Magento 2?
For some of you guys who didn't know what is Magento 2 and what role it plays in the e-commerce industry, here a simple explanation: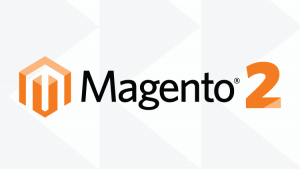 Magento 2 is the latest version of Magento – an open source platform and in fact, the most popular platform for e-commerce website all over the world. There is no doubt that Magento to has been the best commercial web platform. But Magento 2 seems like have overtaken it. It's not just an upgrade, Magento 2 have an entirely different architecture from all previous versions. The brand new architecture also came along with so many more new feature than Magento 1.x versions. Moreover, the new version help developers to build extensions more freely, hence more creative extension have come out to help business owner solve every problem of today's commerce world.
Just like the previous version, Magento 2 come to the world with 2 version: Community and Enterprise editions. While community edition is open-source, which means developers can extend the core's functionality by adding new modules provided by other colleagues, the Enterprise edition is not able to be edited freely. Magento 2 enterprise edition bring so many additional features to customers in exchange for an annual charge.
Related article: What is the new point in Magento 2 platform? »
Why should you have a mobile app for your Magento 2 website?
Here are some reasons will convince you to build a mobile app:
Responsive website is not enough
To be honest, Magento 2 has done a pretty good job with the website responsiveness. Users practically experience no major difficulty when using the website on a mobile browser such as Safari or Google Chrome. But from "no major difficulty" to "natural experience" is a long way to go. There are some certain drawbacks of a responsive website:
Depend on Internet accessibility

: Responsive website get information directly from the browser, so it's not gonna be ready everywhere 24/7. Because website needs an Internet connection, your customer can only reach you where and when there is Wifi connection, since 3G or 4G are quite expensive in most regions in the world. That fact might leave your user disappointed.

Awkward navigation

: User on iOS and Android devices expect different navigation methods. That fact might stem from the difference between design language of the two OS. So whatever navigation you have on your responsive website, it cannot adapt user's expectation from 2 biggest Operating System.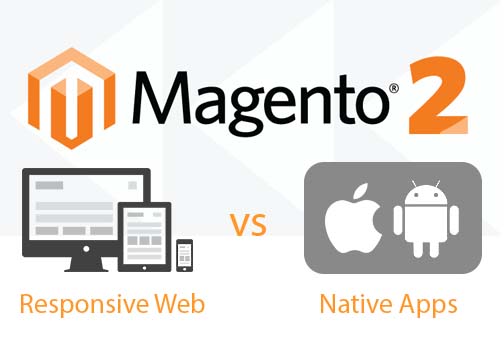 What could the mobile app offer more?
So we have settled that a responsive website is not enough to exploit the advantage of mobile commerce. But what are the things that a native mobile app can do to maximize the benefits?
To sum up, I would say it combine the advantages of both Magento 2 and mobile commerce to improve your business performance. The combination has 3 main effects:
The amazing features of Magento 2 and its huge ecosystem can help you manage your business easily and always ready to grab the opportunities to growth. That include the ability to work with multi-store with a single installation – an amazing feature that you cannot find in anywhere else with that level of the smooth running system.

The mobility and convenience of mobile commerce: Users can get any information they need, whenever they want regardless of their locations, via internet-connected mobile devices. With a Magento 2 mobile app, users may still be engaged in activities, such as meeting people or traveling while performing transactions or getting information. With this capability, m-commerce makes services have the ability to meet consumer's need whenever and wherever it arises.

Specific mobile app features help you bond with customers: Push notification can remind your customers it's time to finish their order or inform them about your new sales discount event; App promotion provide unique ways to reach new customers on mobile; etc
For example, If you are a fashion shop and you did build an e-commerce website base on Magento 2. Now you want to expand your presence to mobile. What do you do? You can rely on the website's responsiveness to deal with customers who go to your website by phone. But it needs to be more than that. You want your customer to know about the latest model of high heels as soon as possible. You want to remind your customer about the amazing dress she saw last night but hasn't finished the order yet. You also expect that mobile users engage more in your new sales-off event. To adapt that huge expectation, a native Magento 2 mobile app is what you need for your business.
Magento 2 does not support mobile
Magento has been aware of native mobile app's superiority for quite a long time. In fact, they used to offer mobile app option on 1.8.x and some previous versions. But then, for some reason, they stopped support mobile. That's why if you are using Magento 2, you are no longer able to see category "Mobile" in the admin panel.
Perhaps the reversal is because they want to focus on making Magento the best e-commerce in the world. Or might be it's some other reason that we can never know. But for whatever reason, the inability to go mobile closed the door lead to marvelous potential profit and a huge amount of new customer on the mobile phone.
To help businesses capture those opportunities, we SimiCart decided to overcome all difficulties to provide the best Magento 2 mobile app you can have.
How to create your own Magento 2 mobile app with SimiCart?
When you let SimiCart help you, with just 3 simple steps, two native Android and iOS mobile e-commerce apps will be ready for use. No technical knowledge need because SimiCart has advanced expertise in adapting our clients' needs.

Step 1: Build app
Our supporter will contact you to collect required information in order to:
Fill in app information: app name, logo, splash screen image, icon,…

Create app appearance on your desired theme layout

Activate app features

Customize app for your specific requirements
Finishing the first step, we get a test app which is full of functions.
Step 2: Integrate
We use FTP and admin account you provide to install connector into your website.
Connector helps integrate between your app and website

You can choose whether to have 2-way synchronization or not

You can choose which kinds of data to be synchronized.
Now any changes you make on your website will be updated into your app and vice versa.
Step 3: Publish app
After step 2, you get a complete app. It's time to introduce it to your customers!
We prepare app screenshots

We submit your app to app stores with app description you provide

You can choose to submit app under SimiCart account or your own one
When your app gets approved (after 3 days on Google Play and 10 days on Apple Store), your customers can download the app and use it.
When could you start to create your mobile e-commerce apps?
The beta version of Magento 2 mobile app has just come out. This is your chance to request a free demo right NOW, right HERE»
At SimiCart, It's our honor to help you advance more achievement in your business.
SEE ALSO: Build Magento App On Magento 2.0 Platform – Feasible Or Not? »