[M]any online store owners believe that after-new year is a dead period to sell. In this quiet time, they seldom carry any marketing activities as they think "they [customers] are not ready for shopping".
However, it's funny to know that almost all customers seek for some incentives such as promotion and discounts to start a new year purchase. That is to say, it's not because customers are lazy in shopping after the long holiday but they need more push in January.
So how to push in this slowdown time? In this post, I will introduce some of the best practices that do help!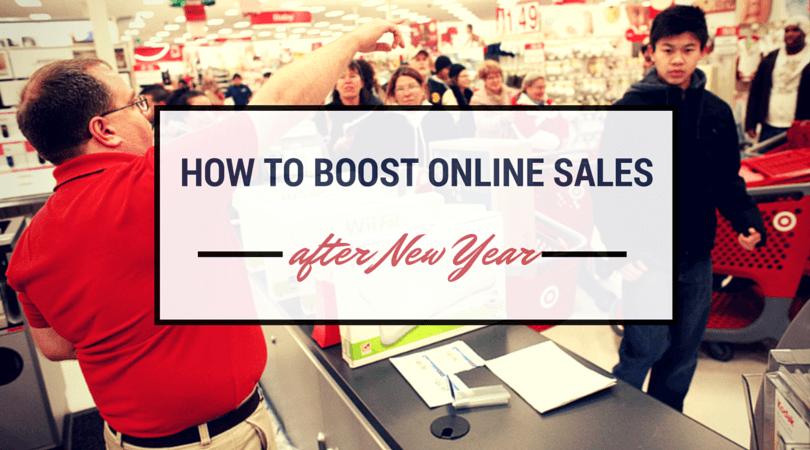 Build Magento mobile Android App & iOS App Automatically!
1. Include discount and gift cards for January in items sold in December
Geoff Beers, SEO specialist,Sunglass Hut suggests "Deals [that] provide customers with an attractive discount on a future purchase that activates two to four weeks after their initial transaction are great ways to get people back to a store during lower traffic periods."
A gift card toward January will benefit you both in present and future. It incentivizes purchases in the holidays and also encourages repeat purchases in slow Janualy time. Beside, returning customers often spend more than given value.
[yellowbox]Exclusive information: Check out FREE white paper ""Leverage Mobile Technology for Marketing plan 2015" that introduces 3 very basic but powerful mobile technologies that helps small businesses to engage marketing campaigns to mobile. [/yellowbox]
2. Follow up holiday customers with after-holiday special discounts
Why not send your holiday shoppers a (follow-up) thank you letter offering exclusive offers in January? If you do that, don't forget to send a kind reminder email in January to encourage them to spend the discount on time. One interesting tip you can try is to extend the deadline of the discount by asking them to introduce it to family or friends.
3. Target abandoned shopping cart.
"Buyers frequently use the cart to store items they plan to buy later or to view and buy on another device. Many even use the cart as a wish list" says Jimmy Duvall, Head of product at ecommerce software provider – Magento "We also found that most of shoppers expect to be contacted about their abandoned purchase — and that a special offer to complete purchasing is always welcome"
If you can get emails of shopping cart abandoners, below tips may help you lure them back in the slow time in January:
Send a reminder e-mail within 24 hours after the shopping cart was abandoned. Include a link to the open cart, with a listing of all the selected products.

Send a second reminder email within 5 days after the first reminder with the same information and a special discount or deal.

Send a third and last reminder email within 2 weeks with a "close my cart" button featured this time and a straightforward message which expresses your desire to stay in touch and meet the customer's needs next time. This last email needs to create some urgency to push them to be back.
Otherwise, if you can't get their contacts, the retarget ads may help.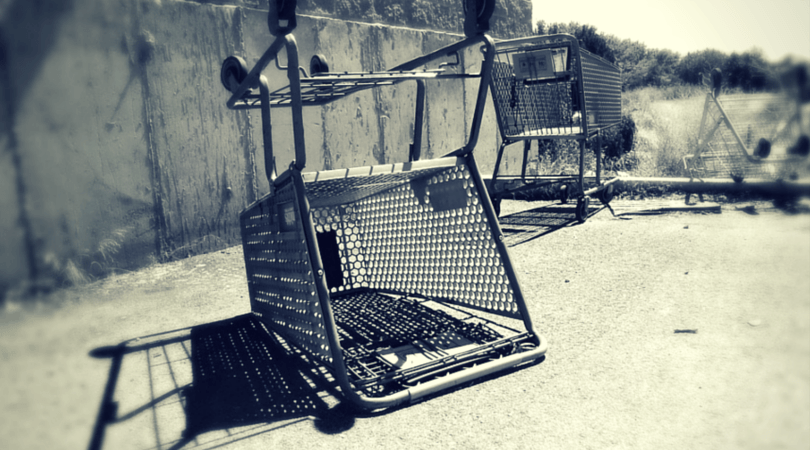 4. Run remarketing campaigns in January
Remarketing campaigns may be so familiar to you but it needs a new tone in January. Be direct in appealing them back to your site with some discounts or gifts. Another wise tip to try is to ask them to leave their emails for an exclusive coupon and then you can follow them up with the tactics in part 3.
5. Send a welcome email with gifts
You may have sent hundreds of thank you letter in holiday season. But how about mails welcoming them back to store in New Year? It's a good idea to stand out of the crowd. In the welcome mail, offer them some appealing deals to start their new year with luck!
6. Launch a new product
"One effective way to entice them (customers) to visit your store after the holidays is to launch a new product or service," said Susie Wang, co-founder of cosmetics company 100% Pure.
Make sure this product is a desirable one and don't forget to let all your customers know about its January release in previous emails. Then remind them when January comes. This tactic is definitely a good reason to come back right after the holiday.
Another idea to consider is giving away a new (desirable) product with any purchase during the month of January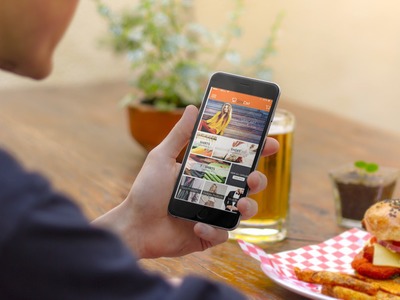 7. Start something new
New Year is the time when people are all ready for a change. Why not try new marketing activities to show them you are ready for a fresh year with many improvements. A good change that I suggest is to develop a mobile app if you haven't got one. It not only is an inevitable trend you have to take in 2015 but also defines you as a modern and promising company in customers' eyes.
With the innovation of mobile technology in recent years, developing a mobile app is never this easy and cost-effective. Discover some solutions SimiCart offers now.
Is there any other tactics you may apply to boost your after-holidays sales? Let's share to be shared!
Simicart
SEE ALSO: 4 WAYS TO INCREASE RETAIL SALES VIA MOBILE COMMERCE