Mobile shopping apps is among the  revolutionizing advancements in modern life which allow the purchase of goods easier than ever even when you are on the go.
There are success stories of many mobile app startups, but there are also failures of some immature e-commerce business when building a mobile app. The key reason is that they can not implement a detailed analysis on the mobile customer behavior to make a complete mobile marketing strategy.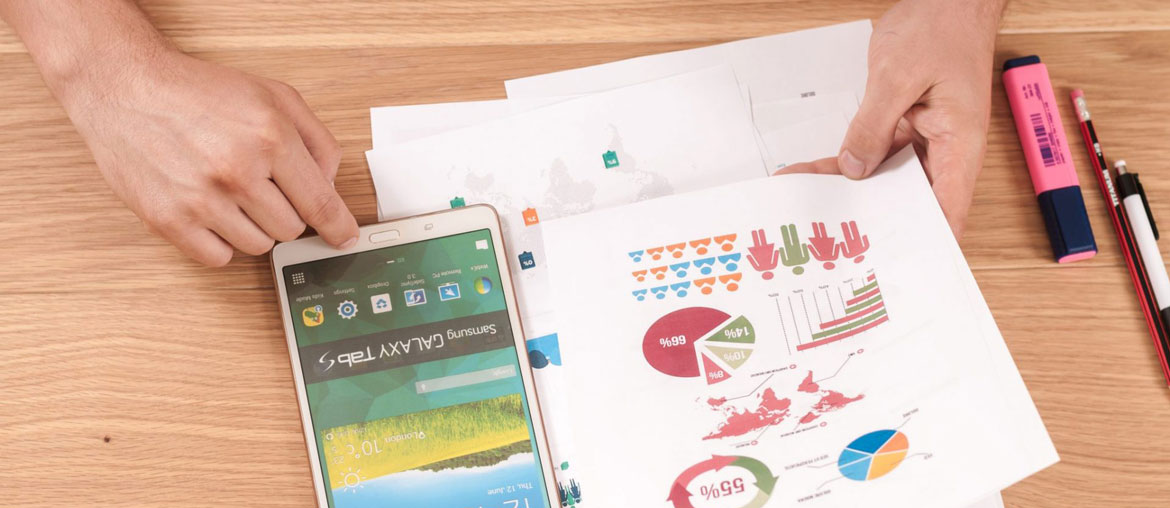 Understanding the urge of mobile customer behavior analysis, many tools are provided for shopping app owners in order to simplify the analysis process on mobile customer behavior.
Keep track with the following features, then you will have a specific overview on mobile user behavior to make efficient mobile marketing strategy.
How mobile analytics supports analysis on shopping apps customer behavior
From mobile analytics, you can keep track with all the important aspects of how a successful sales app is, then you can draw out a potential strategy for you mobile app. Actually, there are many aspects  that you should pay attention to when analyzing the customer behavior.
App acquisition: allows you to check the number of downloads.
Engagement metrics: is used for retention, crashes identification as well as proper conversion rate.
Outcome metrics: helps you to track sales revenues as well as the in-app purchase of the shopping app.
In fact, there are many tools to help you do specific analysis on the mobile customer behavior.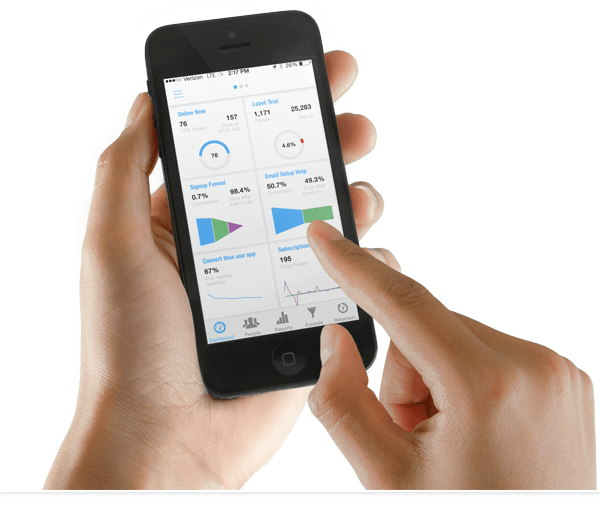 User evaluation and acquisition reports
 The mobile analytics will help you to analyze the best source of new users by providing many reports on this.
New and active users report: This kind of report allows you to evaluate the number of new users as well as how many of them turn to be the end user. Therefore, you can determine the most outstanding segment of your shopping app.
User analysis reports: you can get to know how many new users and returning users on your mobile shopping app easily.
Device review report: This report allows you to check what is the top mobile device and the OS version which is most favored by users. Then making a good plan to supply good experience for every device of customers.
Engagement reports – Track how your customers connect with your sales app
There are many types of engagement reports available for these analytics
App crashes report: This kind of report allows you to catch the orientation through crashes and exceptional information which is about to troubleshoot the errors on certain devices along with the OS running on these devices too.
User behavior report: This report shows the level of engagement of your mobile customers, how often do they access to your app, how they are dedicated to your app as well,…..
Business or outcome impact
Identifying whether mobile customers reach their goals or not
Goal conversion report: This kind of report will help you to evaluate the conversion rate for the app, for example, the time spent on the app or even the clicking on the advertisement inside the app, etc…
In-app purchases report: This report helps to evaluate the volume of purchases as well as the revenue.
In general,
There are various kinds of tools serving your analysis on mobile customer behavior, whether they use smartphones built on iOS or Android OS, take the right decision at right time. Whatever tools you use (Google Analytics, Localities, Flurry analytics,…), you will get numerous support with flexibilities in the information of reports. What you should remember is just selecting the best tool, check the report, understand the mobile customer behavior and build up a perfect mobile marketing strategy.
SEE ALSO: 5 serious mistakes you must avoid to increase online sales