Mobile trend is booming over the world and has a significant influence on online business. Understanding that, Magestore always tries our best to provide the best products, helping customers to catch this hottest trend. And SimiCart – the complete solution that helps to build Magento app for Magento stores is the result of our efforts during a long time.
Since its release in the middle of October, SimiCart has received a lot of good feedback from Magento store owners. Giaytot.com is one of our very first customers using Mobile App SimiCart to create and offer a mobile web app for their store. I've contacted Mr. Quang Bui – Marketing Manager of to ask for his feelings and achievements after nearly 1 month using SimiCart.
Mr. Quang Bui – Marketing Manager of Giaytot.com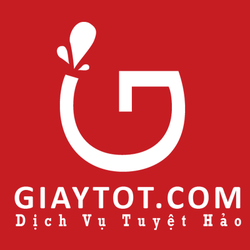 Giaytot.com is a leading men shoe retailers in Vietnam market. They have been using many Magestore's extensions such as Inventory Management, One Step Checkout, Daily Deal, Lucky Draw…
Mobile commerce is getting hotter than ever before
There are a ton of reasons for approaching mobile trend. "More and more shoppers make purchases from smartphones and tablets. It brings enormous opportunities for us to harness the unique power of mobile to increase sales and customer loyalty", said Mr. Bui.
SimiCart is the perfect choice
When being asked about why he decided to choose SimiCart, Mr. Bui shared: "The most important factor that made us choose SimiCart is that it's the very easy way to have the Magento app. You know, we don't have developers and have just a little technical knowledge. SimiCart is the simple and safe solution requiring the least investment cost".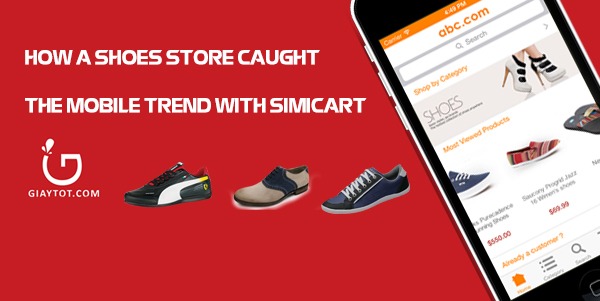 The benefit that SimiCart brings to Giaytot.com is undeniable. "Holiday shoppers take to their phones more than ever. They do some of their holiday shopping on their mobile devices, expecting to make purchases for everything from clothes to shoes. Thus our sales from mobile dramatically increase on weekends and holidays. Till now there are over 1,200 downloads of our mobile app store from Apple app store.
Sales increased by 20% per week and we also see the improvement in mobile customer return rate. It's just in the first stage and we are happy with the current results", Mr. Bui added.
The last thing Mr. Bui shared with me is that he found SimiCart's guys were very friendly and dedicated. Having a Magento app within just a week with full functions tested made him totally satisfied. That makes our team happy, too.
That comes to an end of the interview. Hope that you've found the useful information from the experiences of this store owner. And now, are you ready to catch the hottest trend with SimiCart? GO MOBILE NOW!
SEE ALSO: 10 Shocking tips to increase business sales as Amazon »