As someone who's interested in the eCommerce world, you might be all too familiar with the term 'Headless Commerce'. After all, it seems like everyone's going headless these days; and that's unsurprising, considering the results from the top brands are overwhelmingly positive. For demonstration purposes, today we're going to list out some of the more prominent headless commerce examples and how did this emerging approach help their brands.
ReactJS and Headless Commerce
Coupled with ReactJS, Headless Commerce sites are capable of delivering an app-like, seamless and streamlined experience that's non-disruptive to the user journey in the form of Progressive Web Apps (PWAs) and/or Single Page Applications (SPAs).
It's for these reasons that ReactJS and Headless often go hand in hand in the eCommerce world, offering shoppers a responsive and mobile-first experience which is vital for the success of an eCommerce store.
Examples of Headless Commerce sites based on ReactJS
Note: Many of the websites that we're going to list below are either partly or completely headless, which means that the aforementioned benefits of Headless Commerce may only be seen on certain devices (e.g. mobile). The specifics as to which device each website supports can be found in the image's description.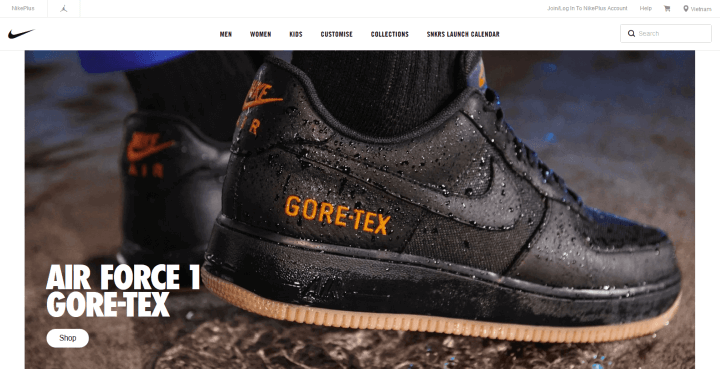 Everyone has heard of Nike – the world's famous retailer of footwear, but not everyone knows that Nike, too, has gone headless. The corporation wanted a mobile-first approach that can best fit in with their overall strategy of gaining more sales on mobile customers. React SPA, combined with Node.js backend for frontend (BFF), seemed like their logical next step at the time; and it surely didn't disappoint. Gradually, Nike started gaining more market share from their Adidas rival, making their Headless campaign a bigger success than initially thought.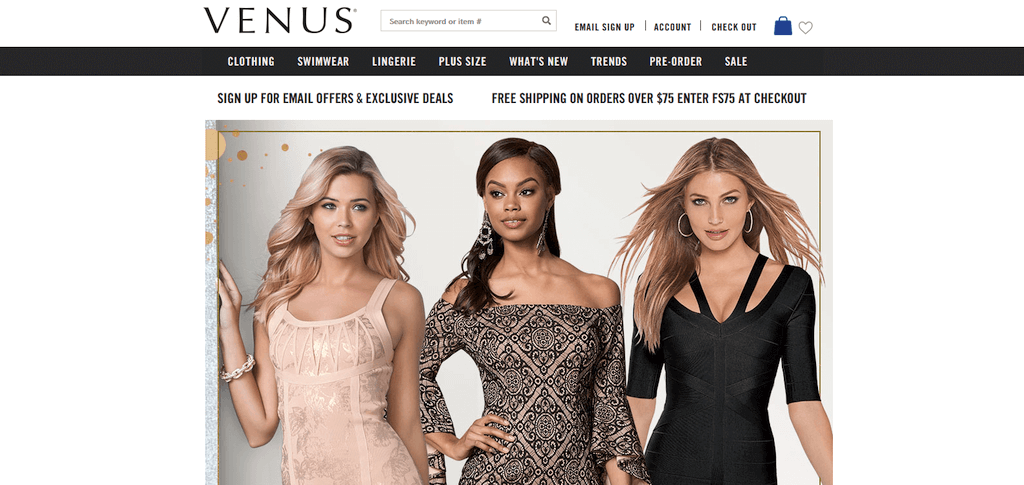 Venus Headless, now that sounds familiar. Yes, besides from being a famous statue from the Ancient Greek, Venus Fashion is also a leading retailer known for providing women's apparel.
Initially, the site suffered from slow loading time with 15.25% of site pages loading under a second. However, things changed as Venus adopted the Headless Commerce approach and converted their storefront into a React Progressive Web App, their infrastructure into a BFF (Backend for Frontend). These radical, high-risk high return initiatives from Venus did bring radically positive results such as the abovementioned percentage of sie pages loading under a second jumped from a 15.25% to 72.75%, that's a whopping increasement of over 50%. Thanks to these changes in loading time, Venus was able to see a 24% increase in conversion rate, making the Headless approach well worth it.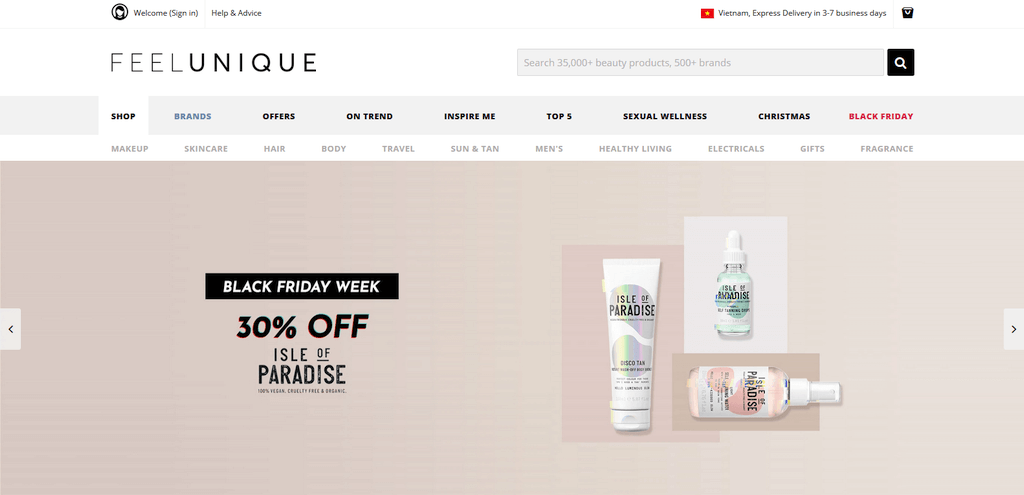 With millions of visitors every month, Feel Unique—Europe's leading retailer in beauty products—understood that they needed to spice up their customer experience in order to drive more revenue—especially for a brand of their size. With React Progressive Web App, Feel Unique's user shopping experience was greatly improved by making vital stages in the shopping journey (e.g. product searching, browsing, purchasing) faster and more streamlined.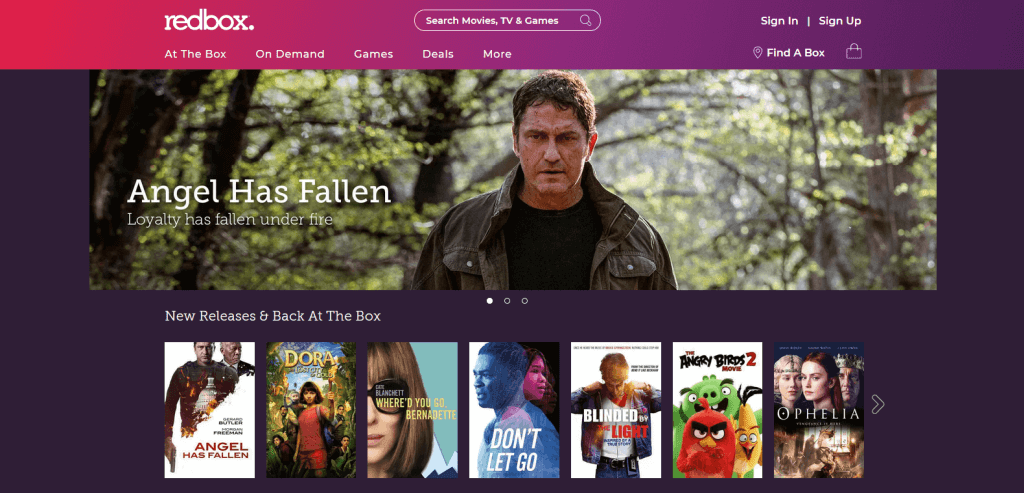 Of all the examples, we couldn't think of one whose needs are more fitting to the Headless Commerce approach than rexbox. Like other retailers who specialize in visual content, redbox was faced with a challenge of needing a homepage that's captivating and engaging to the users in order to drive conversions, which is why a Single Page Application seemed like the perfect choice for them. And it indeed was. After relaunching their storefront into a Single Page Application, rebox was able to deliver more captivating and responsive content while retaining the same, if not higher performance.

Featured in a talk in 2017, "The new bar for web experiences", Overstock is a exemplary retailer for the Headless Commerce approach. By rebuilding their product research and product browsing pages into interactive SPA pages, Overstock saw a 36% increase in revenue and another 8% increase in conversion. And things didn't stop at just that. The brand went from strength to strength and eventually became a leading, billion-dollar online retailer in the merchandising industry who was recently ranked as one of the top 100 trustworthy companies in the world.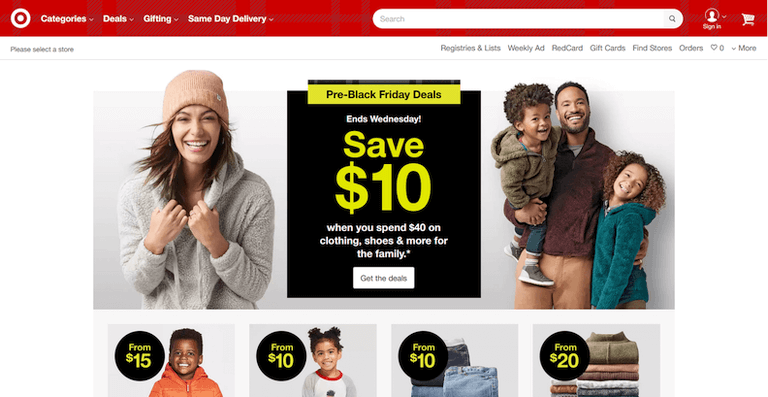 As popular as Target is, they still face tough competition from Amazon and Walmart whose customers are just as easy to switch from one brand to another. Through analysis, the brand realized that a large majority of their customers (80%) start the buying journey from one device and are likely to finish on others. Seeing this gap between devices can be an opportunity for growth, the brand looked for solutions that can best address this issue and naturally, a Headless Commerce approach to unifying the customer experience across different devices was the answer.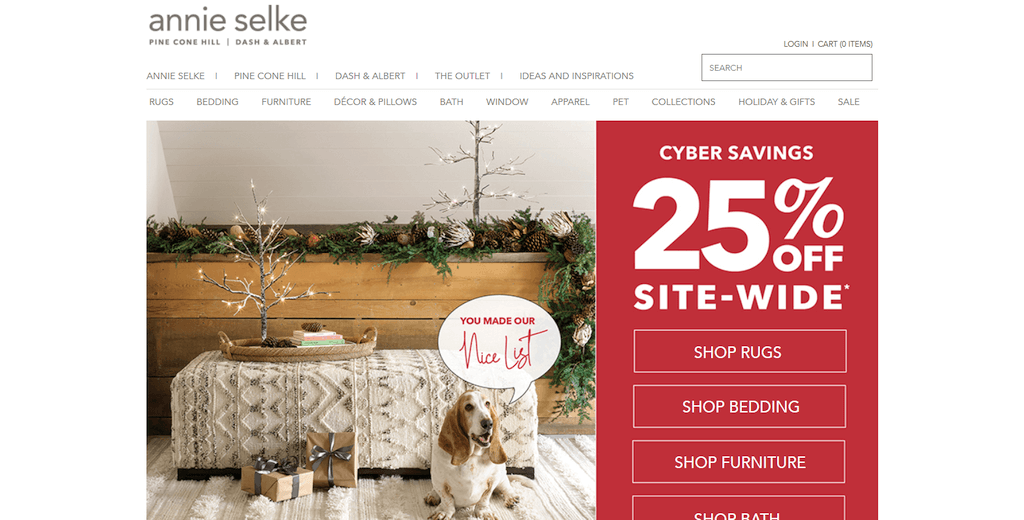 Home to over 170k monthly visitors, your quality home decor provider – Annie Selke turned to the Headless Commerce approach for a faster and more engaging experience which they believe is the key to every eCommerce business. Through a combination of PWA & AMP technologies and server-side rendering, Annie Selke had great success with improving the site's performance as it's reduced down to an average first-page load time of a mere 0.74s across traffic sources. Thanks to the improved load time, the brand saw a sudden influx of customers from organic traffic with an increase as high as 40.41%.
With these results, it turned out that what the brand initially thought was true after all, a faster and more engaging experience attained through the Headless approach did indeed bring them success.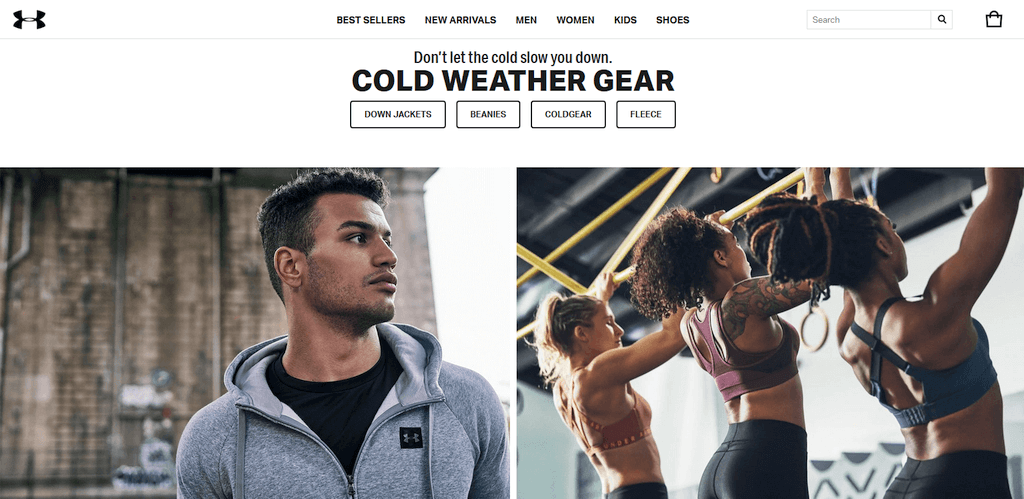 Being one of the first brands to have a progressive web app from Mobify, Under Armour had a general idea of what their objective is about but little to go on since the Headless approach, specifically the Progressive Web App approach to Headless Commerce, was relatively new at the time. However, with dedication and dynamic mindset they gradually tuned their site into a working, profitable and examplery of a leading sportswear retailer from the UK.
The entire consumer journey from the moment they enter is objectively better, it's faster, and they can move through the journey much quicker and more seamlessly. It's almost painless to navigate from product pages to categories. We have double digit revenue growth, 3x return rate, 65% less pre-bounce.

Patrick Grissinger, Senior Product Manager, Under Armour (Source: Mobify)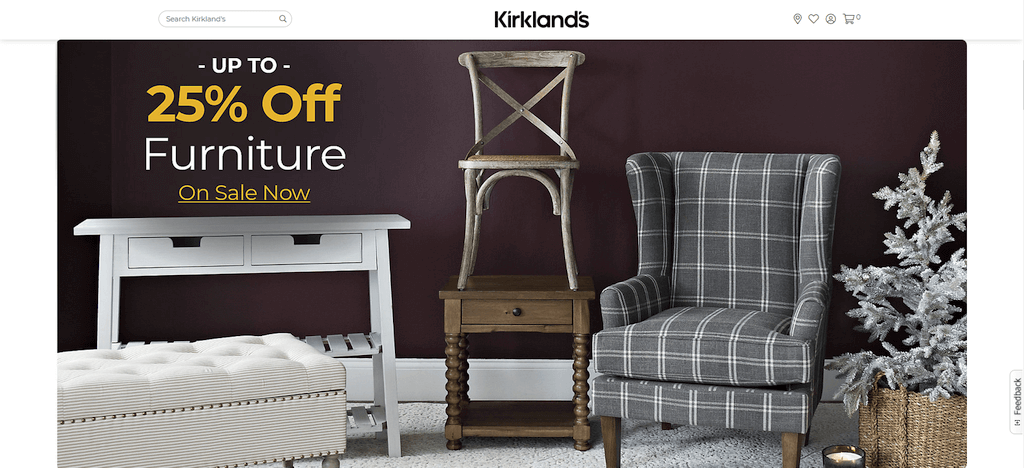 There aren't very many Americans who don't know Kirkland's since the brand is prevalent in their US home with an impressive number of over 431 stores in 37 states. And like most big brands, Kirkland's main concern was speed.
With the emerging Headless approach to eCommerce, the brand got what they wanted for and more. Kirkland's is now one of the fastest retail websites and home to other unique, forefront and experimental features of the eCommerce world such as thumbprint check-out, one-click login, etc.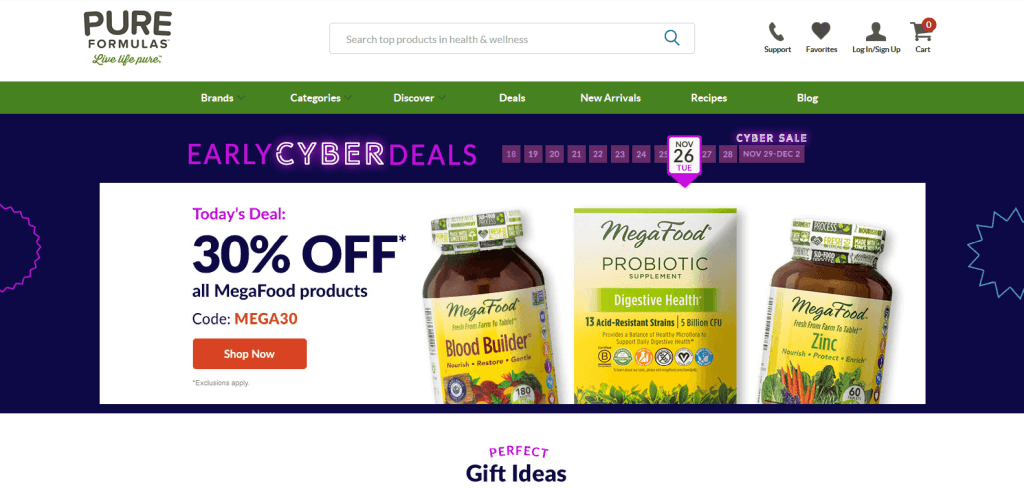 Initially faced with high cart abandonment rates and low conversion rates, Pure Formulas—one of the fastest-growing eCommerce retailer in the US—was motivated to become the first in their online health and supplement industry to embrace headless Commerce and implement PWA into their business.
As one of the world's most valuable brands in 2019, Lancôme—the French luxury perfumes and cosmetics house—too, saw potential in Headless Commerce and joined with other big brands in enhancing user experience through Progressive Web Applications. Since adopting the Headless approach, Lancôme saw an increase of 17% in conversion, which isn't too big but still something to consider with a brand this big.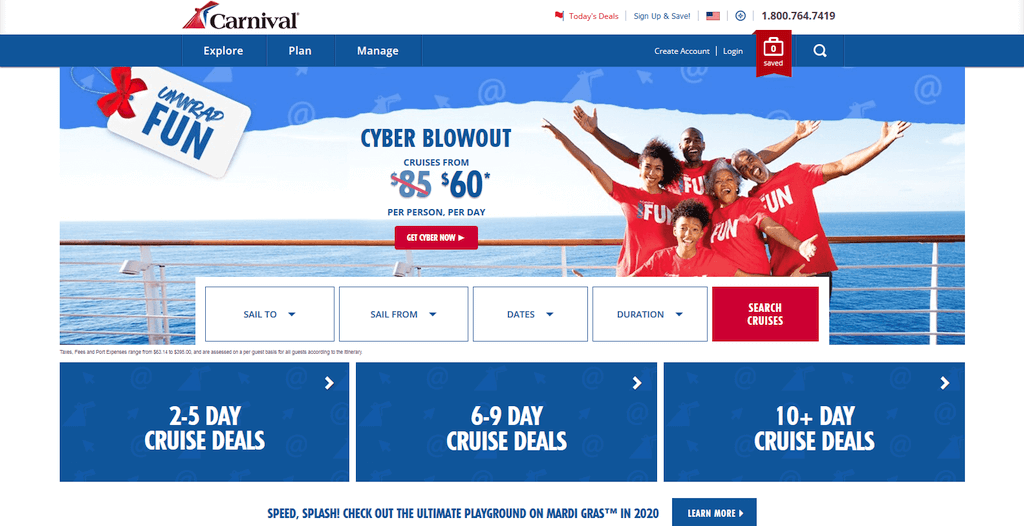 For a company that relies on consistency and availability across different devices, Carnival Cruise Line—one of the world's largest travel-leisure agencies, felt that a headless approach was naturally a better choice for booking management. By going headless through PWAs, the company was able to not only better their booking flow but also to increase their user engagement with push notifications.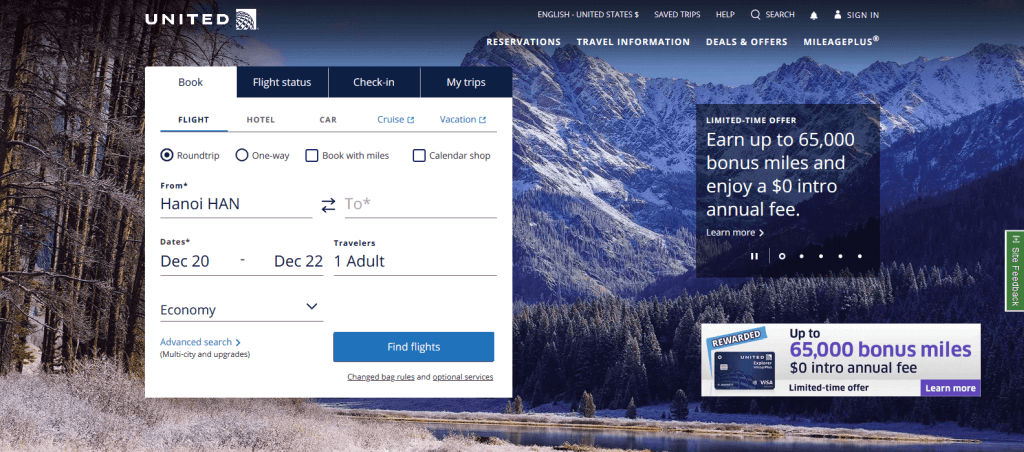 For an industry that relies on booking experience, United Airlines chose React Progressive Web App for the best app-like experience possible. With this approach, United Airlines was able to see a tremendous improvement to the user flow, making it an instant experience from landing through booking.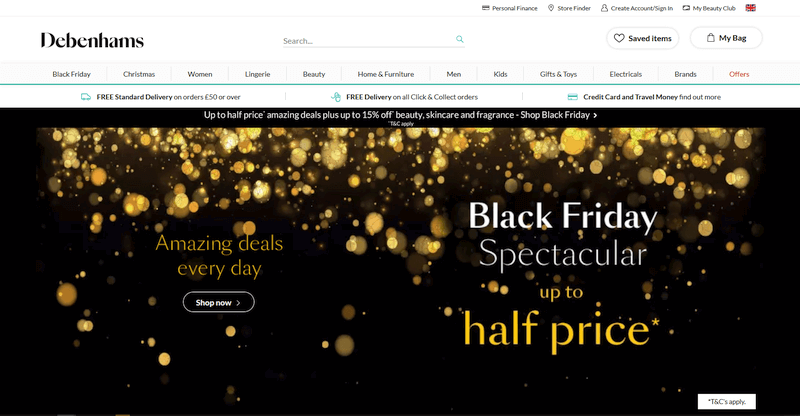 Coming also from the UK is Debenhams, a British multinational retailer. Debenhams belongs to one of the first retailers in the UK to go headless with React PWA as their chosen initial solution. The reason for this sudden change in their infrastructure is, expectedly, not spontaneous but due to their on-going battle with customer bouncing rate. Through in-depth analysis, Debenhams realized that their customers, specifically their mobile customers, tend to drop off at different points in their shopping journey which was hurting their business.
With progressive web app, Debenhams saw a 40% increase in mobile revenue and another 20% increase in conversions, which in turn drove their online growth to be above-market.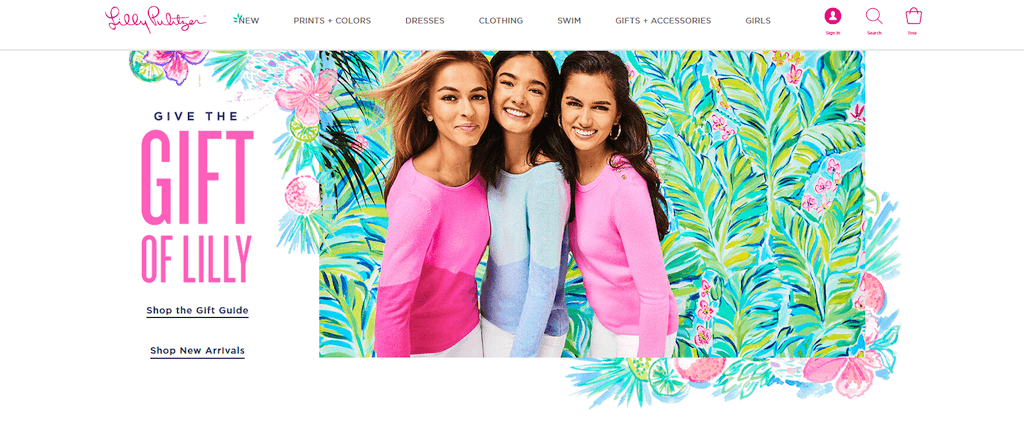 While Lilly Pulitzer—the apparel retailer brand—is not known for its size, its success with Headless Commerce isn't something to be ignored. Since the retailer website's main traffic comes primarily from mobile devices, the brand decided to optimize their site for unifying experience between desktop and mobile users through their relaunching to PWA. The results were, like many other examples here, nothing short of outstanding. Compared to the previous year, the brand's mobile traffic was increased by 80% and mobile revenue by 33%.
Recommended reading: Mobile Commerce 2023: Your Guide to All Things m-Commerce 
Wrapping words
It's no doubt that the web is becoming increasingly responsive in order to meet the needs of mobile shoppers. As you can see from the examples above, Headless Commerce, combined with ReactJS, is capable of delivering an app-like experience that works flawlessly on both desktop and mobile devices. With the continuing success from adoptions of the headless approach, it's to be expected that buying experience like these will be the future norm.
If what you want is to catch up with the current best and cost-effective practices in the eCommerce world and incorporate it into your Magento store, SimiCart has just the right expert team to help you with that.
Here at SimiCart, we specialize in building seamless, ReactJS-powered Progressive Web Apps with highly positive customer satisfaction rates.