You want to get to know your customers better and earn their loyalty? So Simi Tracking is definitely your perfect choice!
Customer loyalty is one of the most important keys to the success of a business, especially in e-commerce. But how to build the customer loyalty? The first step must absolutely be to get to know clearly what they want and what they feel about your products and services. In other words, you have to get to know your customers better to offer better products and services.  Thus, a free solution provided by SimiCart to this problem with your Magento store in mobile devices is Simi Mobile Sales Tracking ( Simi Tracking).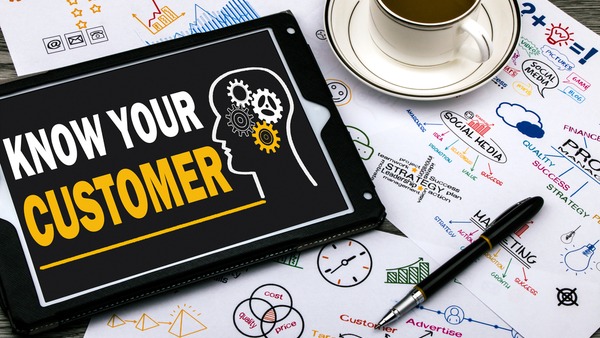 What is Simi Tracking?
SimiTracking is a free is a free mobile tracking application developed by SimiCart to track your sales and Magento order status via mobile.
4 Reports from Simi Tracking can help you to get to know your customers better
Overview report
Overview report is displayed in the form of the dashboard screen. On this dashboard, you can find  all the most general information such as the number of orders, customers, and sales as well as total sales statistics of each day, each month. Furthermore, the list of 5-lifetime bestsellers,  the max, min and average values also be specified in the overview report.
In this section, on your screen will be the  list of the bestselling products in descending order. The list is updated constantly and you also can view the detailed information about each bestselling item when tapping it. Thanks to this feature, you are able to know which products are the most favored by the customers, get access to detailed information of each order and customer who buys the bestselling items  and catch up with the trend in your customers' selections. With this report, you can make the sales of your bestsellers to the maximum and make improvement in other products to make them more attractive to the shoppers.
You can also configure the Bestseller display with your own creative ideas and your own way to make the most of this feature.
Order report
This is a list of all orders in specific periods of time in different order status. In this list, you can find total sales and order details in the order of time, as well as view all orders' status and their details in any specific time period, such as Today, Yesterday, … or use the Filter function to view and sort them by their status, such as Complete, Canceled, Closed, On Hold… to have an insight into the orders from your customers.
In customer report, you will find information about all of your registered customers. Particularly,  you can get access to the detailed information including names, phone numbers, email addresses, numbers of orders and countries. This list is arranged in order of time and constantly updated so that you can get information about your lastest customers. Similarly, you can easily filter your customers by their names or email address as in Order report. By taking advantages of this feature, you will have a clearer view of your customers and contact directly with your customers when it is necessary.
They are not all outstanding features of SimiTracking. To learn more about this mobile sales tracking application, you can read:
Keep track of your business every second with Simi Mobile sales tracking
Track Mobile App Sales With Simi Sales Tracking- Why Not?
Free set up Simi Tracking in your mobile devices, why not?
Do You want to boost your mobile sales? Do You want to easily manage your Magento store in mobile devices? Do you want to get to know your customers better and earn their loyalty? So Simi Tracking is definitely your perfect choice! Install now and have all your expectations met.