Since the breakout of the Internet, E-commerce has become one of the hottest business trends in our century. However, for the last 40 years, there is another term that is potentially growing at an amazing speed and tends to even leave E-commerce behind; it is M-commerce. Yet is it that simple to just go straight from E-commerce to M-commerce?
1. M-commerce is taking over E-commerce?
a. Growth in the number of Smartphone and Mobile Internet users
The clearest reason for you to take notice of mobile commerce is simply because of the growing number of smartphone and tablet users nowadays. It is not an easy task to find out a person at the age of 15-55 who does not own at least one wireless handheld device. Moreover, according to The Pew Research Internet Project in May 2013, almost two-thirds of all mobile users use their devices to access the Internet, which is an impressive number.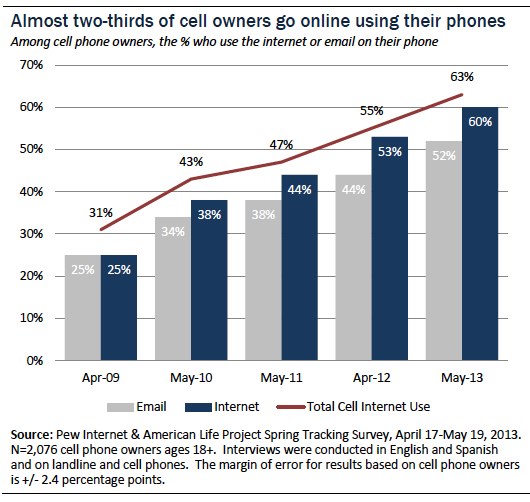 b. M-commerce sales increase
Internet Retailer reported that retail sales via smartphones in the US increased by 101% in the first 3 months of 2014, compared to the same period in 2013. Also, Forester announced that in 2014, 29% of E-commerce transaction were taken place in the mobile phones. 
c. Mobile as a wonderful supporting tool for traditional retail sales
Even when you do not intend to make M-commerce your main focus for your business, the mobile phone can be an extremely helpful supporter for you. Develop a mobile-friendly website or even a mobile shopping app can help customers reach you way easier by letting them make orders, payments or even locate your physical stores and update your promotion strategies the fastest. 
2. From E-commerce to M-commerce: a revolution
Due to the differences between E-commerce and M-commerce, there are important points for any business who wants to go from E-commerce to M-commerce
a. It takes time: 
Shopping via a small screen on the palm of the hand is not everyone's habit, especially when using mobile for shopping is still a relatively new term. Moreover, when it also need time for customers to convert their "wants" to their "demands" (people are less likely to shop around when they are using a mobile shopping app, which means they tend to use M-commerce only when their "wants" has become their "demands".)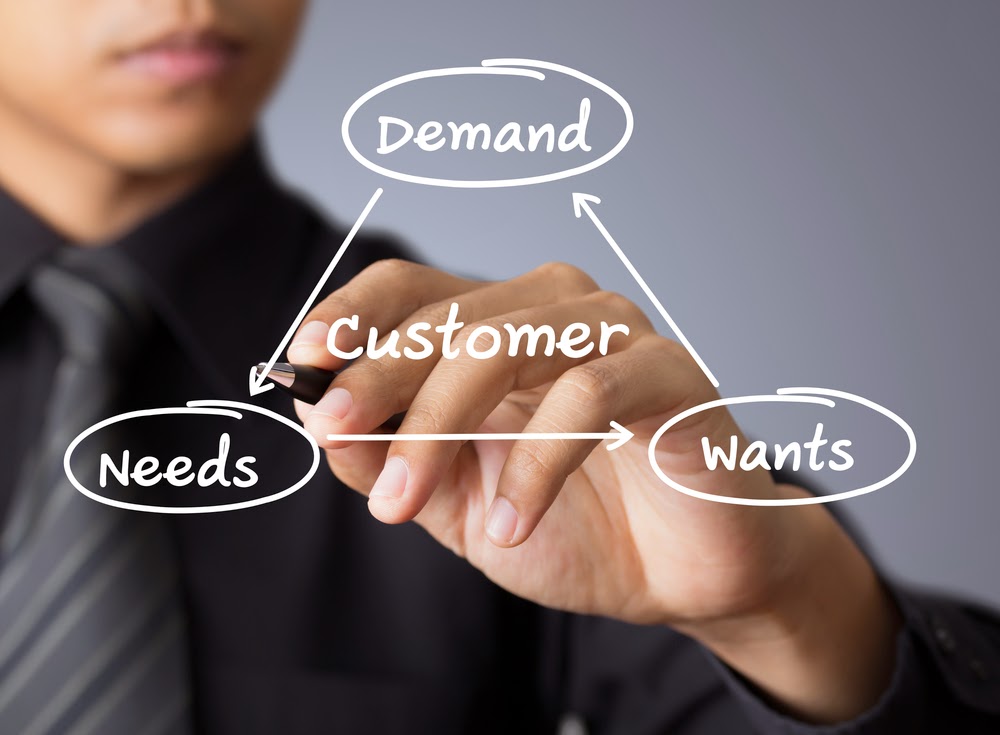 b. More customization: 
Because mobile devices are usually owned by individuals and contain more private data of users than computers and laptops, M-commerce allows more customization for customers' mobile shopping experience than E-commerce. 
c. Increase in number of devices:
With the development of giant international technological enterprises, the potential market size for m-commerce is sky rocketing. 
d. Smaller screen, simpler experience: 
Desktop and mobile sites provide very different shopping experiences for customers. Since the movement of fingertips on the touch screen cannot be as flexible as the using of mouse/touch-pad on desktop, mobile site's functions must be simplified. Moreover, mobile screen is far smaller than desktop one; as follow, a catchy, simple yet informative layout for the site should be a notice for M-commerce developers.
3. Making the optimal choice that leads to your M-commerce business' success: Do not forget SimiCart!
Convert your E-commerce site to M-commerce app is the best and easiest way to fo from E-commerce to M-commerce. Building a native mobile app which can synchronize properly with your Magento stores is properly not an easy task if you want to do it on your own, especially when you do not have enough coding skills. Still, if you know where to go, you will find it an extremely simple thing.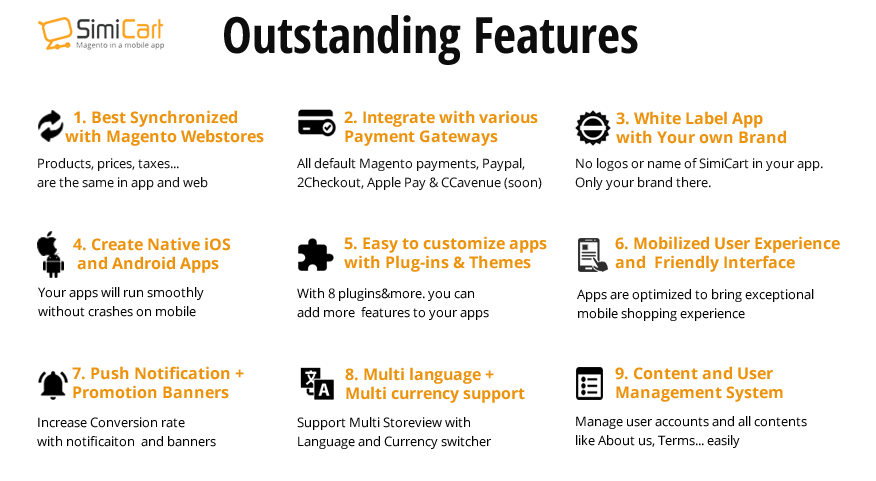 With SimiCart, you can have a wonderful mobile shopping native app in less than 30 mins with all these functions
Automatically synchronize with Magento websites

Free to be creative and design your own mobile app with a lot of beautiful layouts

Keep your customers updated by sending unlimited notifications to their devices

Encorage customers' loyalty with the exclusive Reward program

All languages supported with translation file

All popular payments gateways available (you can even integrate a new one if you want)

Simple steps of installation required, easy and quick
Do not let other competitors leave you behind! Go and find Simicart now!
SEE ALSO: Do you know how to create a Magento mobile app in 30 mins? »