With the development of M-commerce, many merchants have created a mobile app to do business. However, how to promote mobile shopping app to attract customers download your mobile app and buy products. In this article, some tips for successful mobile app marketing will be suggested to help Magento merchants in mobile app marketing.
Why is mobile app marketing important?
Build a great mobile app is hard, but how to promote it effectively is harder. Having a great marketing tactics is very important for merchants to make customers download and use the app to purchase online. Selecting the right way to for the mobile app marketing will help merchants raise customer's awareness and boost sales.
Related: Build a great mobile shopping app to boost your sales with SimiCart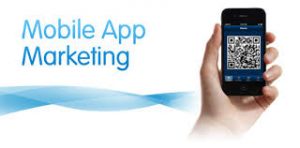 Four tips to have successful mobile app marketing
1.Have a plan for mobile app marketing
The first step you need to do is having the plan to launch a mobile app. Your plan can include customer touch points analysis, competitor analysis, media review for app launch, etc. All of these activities should be planned to support for apps marketing. A clear mobile app marketing plan also helps your app to be ranked higher in App Store or Google Play because you have preparation to allocate assets and resources to promotion. As a result, your mobile app will have sustained rate of download and get a higher ranking.
2. Choose the right name for mobile app
Choosing the right name for a mobile app is really important. The name must be unique, memorable and related to the content of the mobile app. The app name should include the most important keywords that customers will search for. Make sure that your app name has not been used for any mobile app on the app market, otherwise, your mobile app will be removed. An attractive name will impress your customers and make them download it on App Store or google Play.
3. Don't forget social marketing for mobile app
Social media is a strong tool for mobile app marketing. Social media can reach many people over the world with the development of the internet and technological products like a tablet, smartphones. Nowadays, customers can access information through search engines, social media like Facebook, Tweeter. In order to promote mobile apps by using social media, there are some suggestions:
The combination of page promoted posts & sponsored stories targeted to mobile news feeds.

Use sharing on your app: Customers can easy to share your mobile app content for many people and it helps to increase customer's awareness.

Spending time for creative post and link your app to promote effectively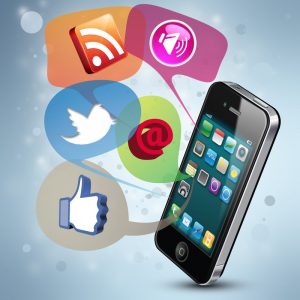 4. Have a mobile app review sites
Reviews will impact app store rankings and being brought into search results so customers can see it. A good review will help your apps get a higher rating and attract more customers to download and use it.
In conclusion, mobile app marketing is very important to help merchants to launch and promote apps effectively. With four tips above, apps marketing become easier for merchants to bring their apps to customers and get more download and purchase on the apps.