Hi guys,
Did you realize that, this year, what such a massive year for content marketing? Having no signal of slowdown, content marketing is continuing to grow from strength to strength even more. Now, your critical mission is to get users to organically flock to your content or even find your content. However, it is becoming harder. How can you catch up the unstable trend and not be behind in the competition?
Worried much? Of course!
When the New Year is around the corner, content marketers are looking for insights and trends will shape the year ahead. The question instantly comes their mind:  "What's next in this sector?" or "How can I made my content stand out?"
Adobe has recently surveyed more than 12,000 consumers across six countries to get a deeper understanding of consumer expectations and the way how they are fueling marketers' challenge. The report sheds light five rules of engagement for content marketing. Here are all of them, Five rules of engagement for content marketing – assumed high-flyers of 2016.
#1: Design for the multiscreen reality
Consumers are multiscreening more than ever before. So optimize your content for it!
According to this report, on average, 83 percent are multiscreening within using 2.23 devices at the same time. People have a positive feeling towards multiscreen. As attention spans shrink, 59 percent of consumers would rather engage with beautifully designed content than a simple one, even when short on time. When it comes to content experience, 65 percent of consumers ranked display as the most important aspect. More half of consumer (54%) listed overall good design including appealing layout and photography.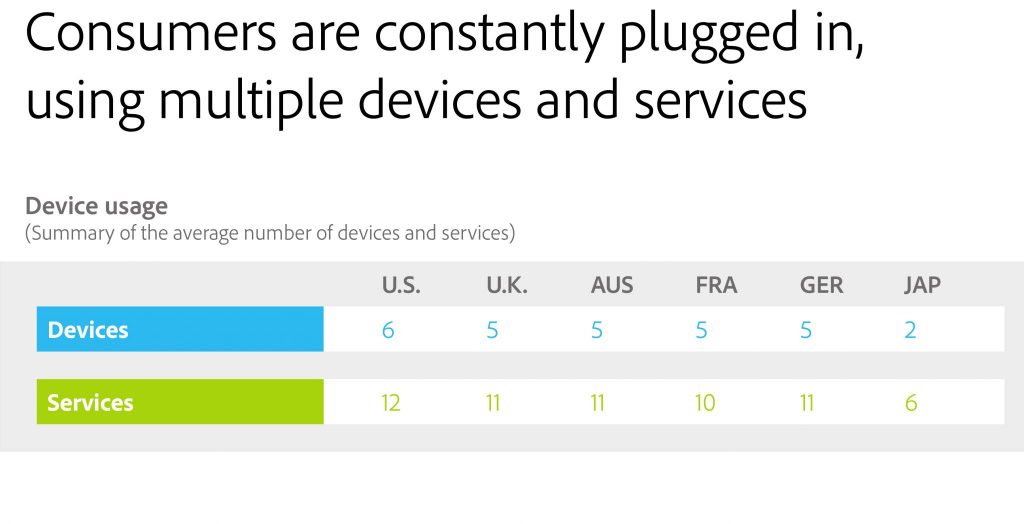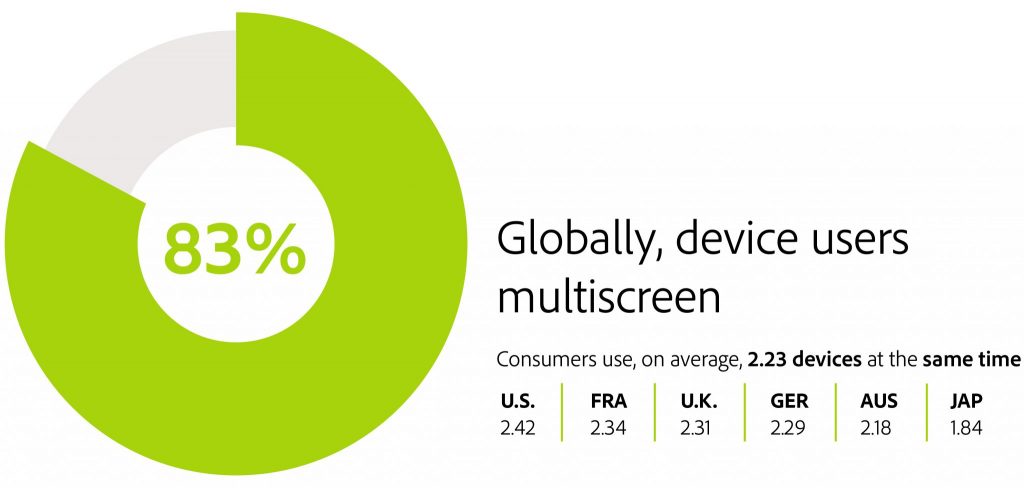 Also read: Believe or not? Get one of these mobile UX design mistakes will kill your app!
#2: Don't fall victim (because of being too long so didn't read)
Remember: Consumers have little patience for a sub-par experience!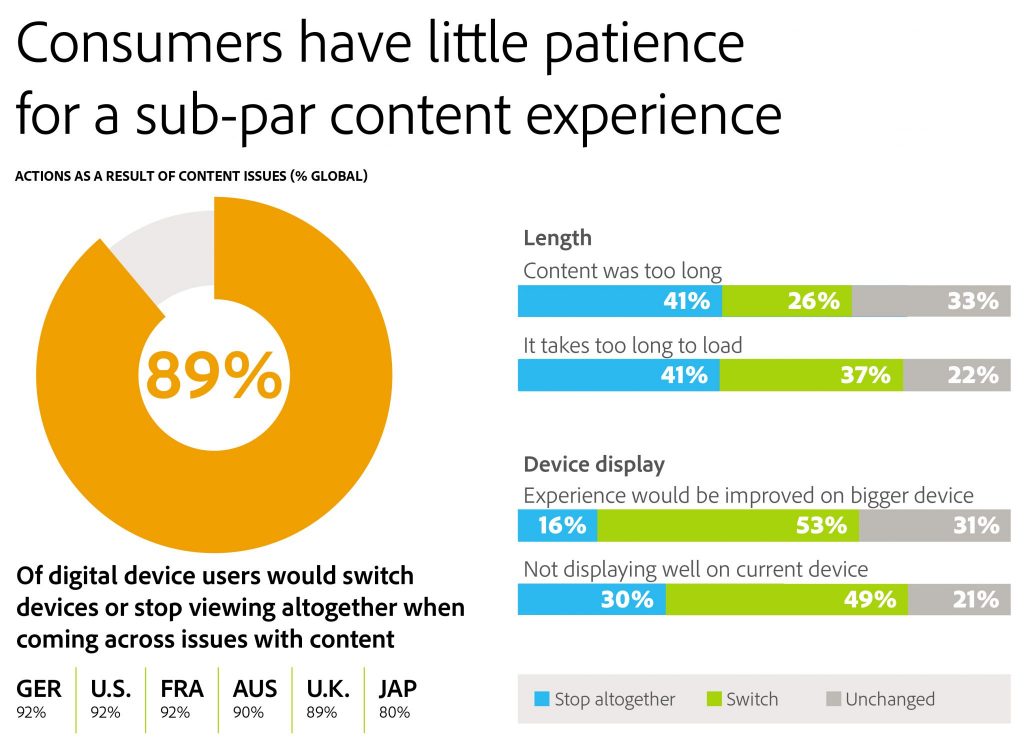 Nearly 9 out of 10 digital device users would switch devices or stop viewing altogether when they have encountered issues with contents that fail their expectations.
When are you viewing content on any device, which of the following would cause you to switch to another device to view the same content or stop viewing it?
– 67 percent of consumers would stop engaging if the content is too long.
– 79 percent would do the same if the content doesn't display well on their device.
With limited time, people opt for videos over text and shorter stories over long articles. More than half of consumers (57%) would prefer to watch videos on breaking news vs. read an article and 63 percent would rather skim several short stories than read deeper articles.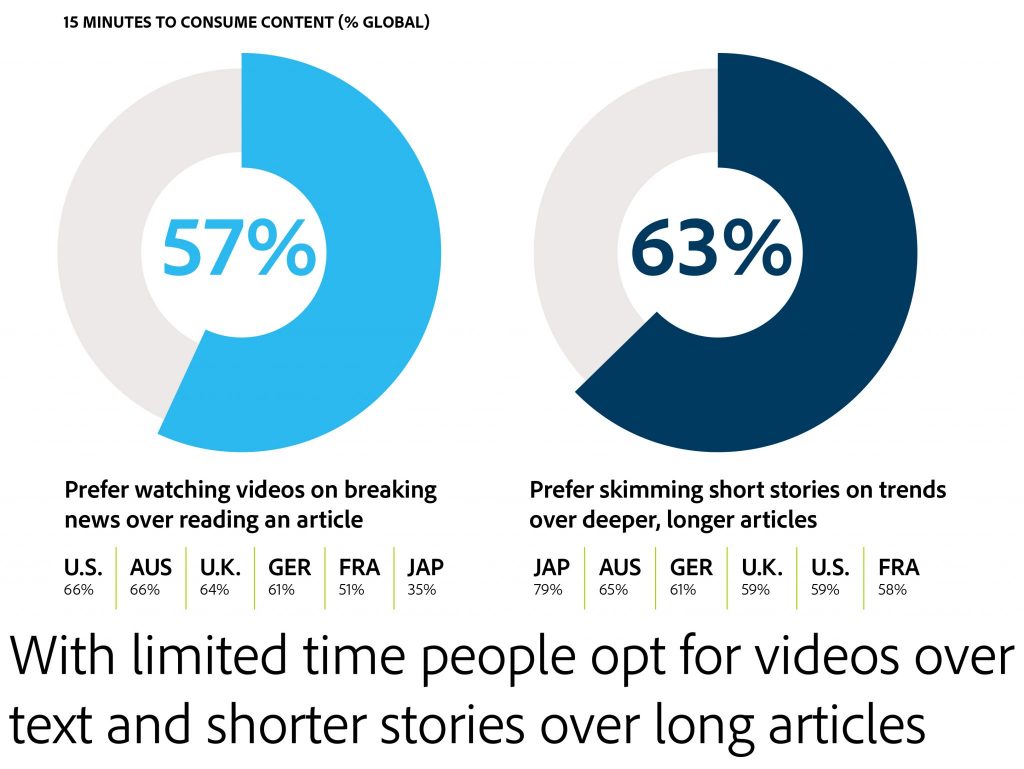 Therefore, marketers need to deliver content in the right format, get to the point and optimize or consumers might say #unsubscribe.
PART TWO: Five rules of engagement for content marketing in 2016 »