Mobile app is now an integral part of daily life. With the increasing number of apps released and downloaded each year from app stores, it may be predicted that online store and mobile shopping apps may one day replace the role of physical stores. It is actually a reverse story.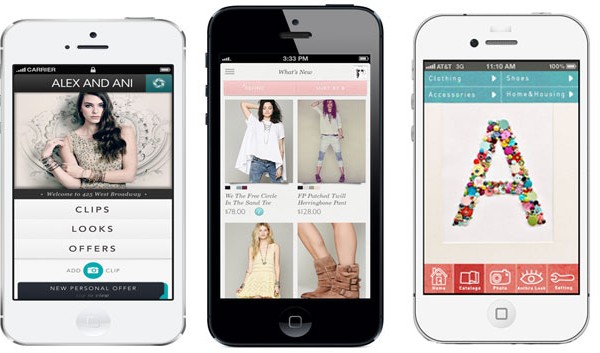 According to a Google survey, 70% of U.S. smartphone owners use their device while shopping in-store, and 74% of smartphone shoppers made a purchase as a result of using their smartphone. These days mobile app not only plays the dominant role in mobile purchasing process but also becomes an important part in improving offline shopping process.
Now in the Internet of things era, people can and want to access information quickly on the go. Even with in store shopping experience, let them make use of mobile shopping app by finding store location, additional information, checking available deals, etc. will help app users get through the purchase process more fluidly.
Top the best Advantages of M-Commerce !
Informative and interactive store locator
Store locator is a must-have feature in your mobile app. People tends to look for a store address first and search for direction on the map before really move on to the store. Save their time and effort to find you with the mobile app. Right in your mobile app installed in user's mobile, provide them the list of stores with all information needed: address, description and opening hours. You can also add some images of the stores to provide visualized information for customers. Besides, do not forget to take advantage of geo-location technology on map to show customer detailed direction to your nearest stores based on their phone location.
>> Read more: Store Locator: Let your customer find you easily via mobile app
Product barcode and QR code scanning
Imagine one day you go shopping and enter a store. You are interested in some stuffs but the staffs are not around. You remember somehow you already got the app of that store in mobile. What you have to do is to simply scan the barcode of the product you want and every information you need is displayed on the mobile screen in seconds. Great experience, right?
Scanning barcode is a helpful feature especially for customers who is walking around your store, looking for a product they want and seek for detailed information they need about each product to compare and pick the suitable one. This feature should support users after scanning barcode to get deep-link to the product page for additional details inside your app. It can save time for both of your staffs who always have to explain in details for each person that come up with questions about products and customers who want to get information quickly to go for a product.
Instant contact support
Don't ever frustrate customers when they want to contact you for support or inquiries. The more convenient they can find you when they need, the better experience they can get from you. Mobile is definitely the most direct and convenient contact channel to go for. Right in your mobile app, give them all contact information customers need and moreover, allow them to hit email address to send email or tap in phone number to make a call to store hotline shown in store locator. Keep in touch with customers to maintain a good relationship and more professional customer service.
Mobile app takes part of the whole in-store purchase process
The days when people only know about reaching customers via conventional channel has been over. Now, with mobile shopping app, we can approach customers in a direct and personalized way. Instead of separating mobile marketing and offline marketing into 2 distinguished parts, let them support each other for better customer experience and thus better conversion rate to sales.
SEE ALSO: The Magic of Push Notification: how to make use of it »