Customers are the lifeblood of any business and their supports are the key factor for the success of companies. Do you know Pareto Principle (80/20 rule)? It means that 80% of your revenue comes from 20% of customers. Your business succeeds in identifying the right target customers who contribute mostly to your company revenue, but how to enhance customer's loyalty to make them buy more in the next time? Magento reward point is the answer to help E-commerce business in increasing the number of loyal customers and increase revenue.
What is Magento reward point?
Magento reward point is an magento mobile website extension to help you to create reward programs. Many e-commerce merchants use it to increase customer's loyalty and increase revenue. Because they know that finding a new customer to buy products costs 10 times higher than persuading the old one to buy again.
Nowadays, many merchants use Magento reward point in both their website and Magento mobile shopping app to increase customer's loyalty and it work very efficiently.
Benefits of Magento reward point?
Magento reward point will benefit your business in several ways:
Make you differ from other competitors: There are many ways to differentiate your business, one of the best ways is creating great reward program to retain customers. With Magento reward point, you can create loyalty programs, especially a unique one to impress your customers and they will remember you. Your business position will be strengthened in customer's mind and customer's awareness is increased.
Increase revenue from existing customers: It's the greatest benefit of Magento reward point. Once customer purchase from you, they will receive reward points as motivation to purchase again from you. Customers can receive a discount for total purchase or a gift from certain reward points and they will buy more from you. A great reward program will boost your company sales and increase revenue.
Encouraging Referrals: By the right reward programs with Magento reward points, your company can set a good customer relationship and increase revenue from the existing customers. But how Magento reward point affects the new one? Reward point will serve the existing customers better and satisfy them, so they will introduce your brand to other people. The best way to make potential customers make actual sales is to ensure that they will engage with the existing customers who endorse the value of your brand. A reward program will help you turn potential customers into your actual customers.
How can E-commerce merchants have Magento reward point for their mobile apps
You've already known about benefits of Magento reward point. It's time to show you how you can get it to create loyalty program on your mobile app. The solution is that you can try Reward Points Plug-in from SimiCart to own a reward program that helps you to increase customer's loyalty and increase revenue.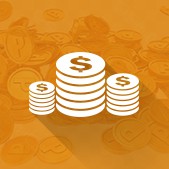 Why choose Reward Points Plug-in of SimiCart?
There are some features of Reward Points Plug-in of SimiCart which explain why merchants should choose this Plugin.
For customers: 
Earn reward points for placing orders

View information about reward points 

Spend points on orders

Manage reward points
For admins:
Configure earning rates for customers to earn points 

Configure spending rate which exchanges points into money to check out

Manage transactions related to points
Related post:
Utilize available Zara theme to get eye-catching fashion shopping apps now » 
Install Ipay88 payment gateway for mobile shopping apps » 
How to get Reward Points Plug-in of SimiCart to create a reward program
In order to get Reward Points Plugin for your mobile app, you need to purchase SimiCart first. After that, you can install this Plug-in for FREE to create reward programs. With outstanding features, Reward Points Plug-in of SimiCart will help you in making a unique reward program to increase customer's loyalty and increase revenue.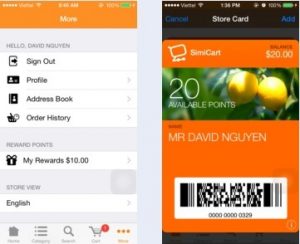 With the benefits of Magento reward point, as a merchant, you should have it now to increase the loyalty of customer and boost sales and revenue. SimiCart will be a good choice for you to do this quickly and easily.