The current eCommerce situation
The novel Covid-19 outbreak has left the world changing in a way no one could have imagined before. Country lockdown, vehicle restrictions, and fear of virus infection when going out have prompted a massive number of retail buyers to online shopping when the need for food, cleaning products, and shelter is still there. Meanwhile, many businesses had no choice but to close their physical stores and invest more in online presence in order to maintain business performance amid the pandemic. 
Thanks to these transitions from both retail sellers and buyers, the eCommerce market has seen an exponential expansion for the last two years and is expected to reach a total $6.388 trillion at the end of 2024.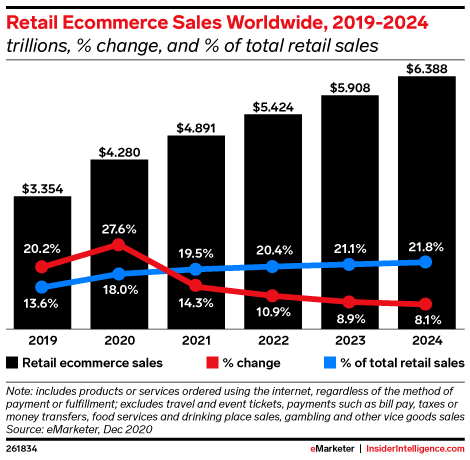 Even though the past few years have been considered challenging for the retail industry, eMarketer reported double-digit eCommerce growth for all regions globally. The global online sales growth will continue to rise and take up more market share in the foreseen future, making eCommerce the most profitable market that thousands of online retailers are craving to get some percentage of this pie.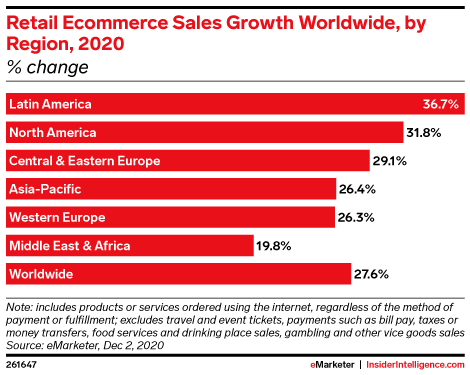 All these data, reports, and trends reveal one thing: eCommerce is no longer a choice but a must. Your company's growth depends on it, and there is an increasing need to constantly keep up with the latest eCommerce trends globally to know what to expect and be prepared in order to stand out in this fierce competition.
Therefore, we have prepared for you the top 10 eCommerce trends that we believe will bloom and have a considerable impact on global online retail in the next few years. Let's check it out now! 
10 eCommerce trends that will bloom
1. Headless and API-driven eCommerce 
Commerce may be losing its head, but not its mind.

Shopify, 2021
Headless commerce is a reference to the architecture behind an eCommerce solution in which the front-end experience is "decoupled" from the back-end infrastructure. Simply put, headless commerce allows you to separate your digital storefront from the systems and engines that power your online business. This works based on using a storefront application programming interface (API) to connect your customer touchpoints with your back-end operations.
In recent years, headless and API-driven technology has become a new emerging technology trend that many online businesses are adopting based on its flexibility in CMS and SEO, quicker integrations, better personalization, and fast speed. One of the most imperative benefits of headless commerce is that going headless helps you to effortlessly deliver a better customer experience across multiple channels since it's possible to make changes to one side without disrupting the other. Separating the front and back ends opens up the possibility of utilizing the proper tools and methods to most effectively convert customers on the website.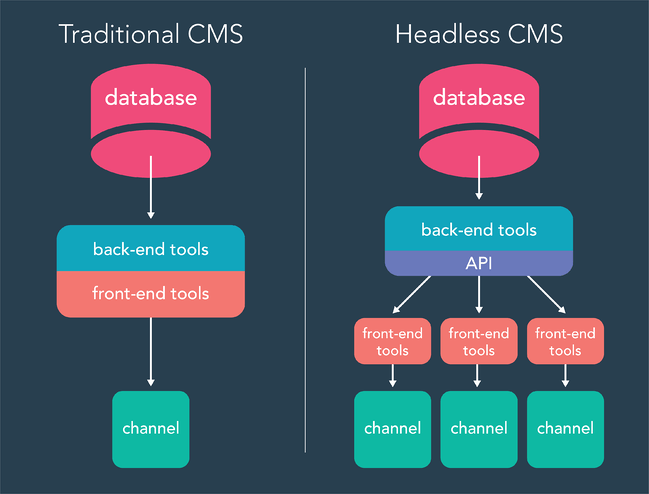 Though headless and API-driven technology seems to cost online businesses a higher amount of time and effort to develop, its undeniable benefits imply that this eCommerce trend will continue to grow in the future.
Read more: 
15 Best Examples of Headless Commerce in 2023
2. Mobile shopping   
The growth of mobile commerce in recent years has been spectacular, and the shift to m-commerce is something inevitable. More than half of all internet traffic now comes from mobile devices and the worldwide m-commerce share in eCommerce is expected to reach 72.9% globally by 2021. Mobile shopping has made its way into the eCommerce industry thanks to its convenience, localization, and ubiquity. 
These figures reveal that there is no better time to invest in a responsive mobile presence than right now. Closely associated with headless, PWAs is another emerging web technology that helps your eCommerce websites function like a native app, which particularly focuses on providing a seamless shopping experience for mobile users.  
To gain a better understanding of PWA and its benefits, we offer exclusive articles about this trending technology: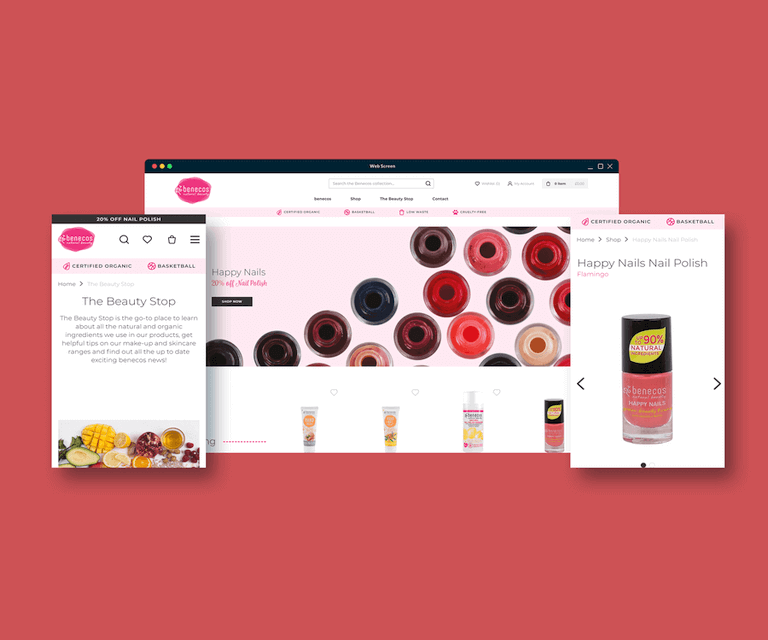 Investing in the eCommerce experience for mobile shoppers might open the doors for a huge range of wider customer groups that your business has yet tapped into, as the m-commerce trend is and obviously will keep developing for the next few years.  
Read more: 
Key Differences Between E-commerce and M-commerce
3. Online shopping with an in-store experience
The Covid-19 outbreak has changed the way we shop, and at the same time, encouraged retail sellers to discover more inventive ways to bridge the gap between in-store and digital shopping experiences. Thanks to that, customers can now enjoy various innovative methods to browse, compare, and purchase their wanted items. Therefore, online shopping that provides an in-store experience is definitely an eCommerce trend you cannot miss.
There are certain technological advancements that are currently offered to online customers to have them fully enjoy an in-person shopping experience:  
Augmented reality (AR) is the most up-to-date technology to give online shoppers a true sense of what they are going to buy, which helps them to make a purchasing decision easier. AR has been a game-changer for some specific retail industries, such as fashion and home decor, as it not only provides a 3D model of an item but also helps customers to visualize the products without trying them on in person. 
Statistics show that 63% of consumers believe AR will improve their online shopping experience, and 61% of online buyers have a preference for making purchases on sites that offer AR. It's apparent that augmented reality is going to be a huge advantage for your online presence in this online competition. 
Though chatbots have been there for much longer than when the eCommerce bubble started, they have become more and more intuitive to play the role of an in-store sales associate. Since chatbots are powered to become more "human" with more personalized support, they are gradually turning into one significant marketing tool that can solve shopping issues and guide customers to enjoy a seamless experience.
Recently, chatbots are even upgraded to voice assistants like Alexa for more than just checking the weather or playing their favorite songs. The voice assistant now supports users to search for products and even for the whole shopping process, making online shopping an even easier and more enjoyable experience for customers.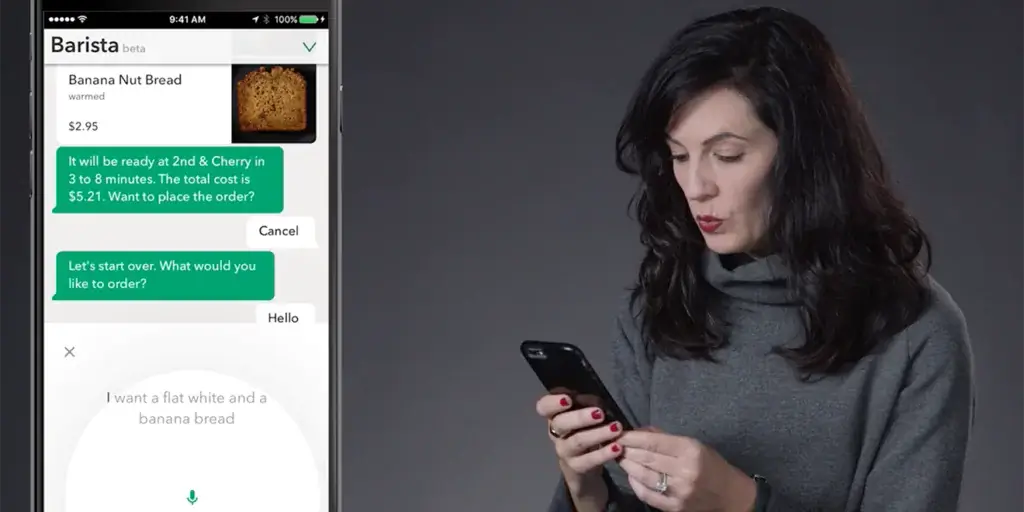 In addition, for mid-sized and large eCommerce businesses, handling thousands of customer queries is one part, but solving these problems is another thing, and for that, integrating chatbots into your customer service is the best move to significantly reduce workload and workforce costs at your store. 
4. Social commerce
Social commerce refers to an online shopping model in which buying and selling products or services happen directly within social media platforms such as Facebook, Instagram, or TikTok. The excessively high number of social platform users globally has made this a potential revenue channel that many eCommerce retail stores are heading to. 
Facebook Shop and TikTok Shopping are two of many giant names in this new shopping trend that have expanded with more and more partnerships for individual and small sellers to tip-toe into. Facebook Shop, for instance, supports brands to create and customize their online storefront within Facebook to help customers find, browse and purchase products through Instagram and Facebook apps.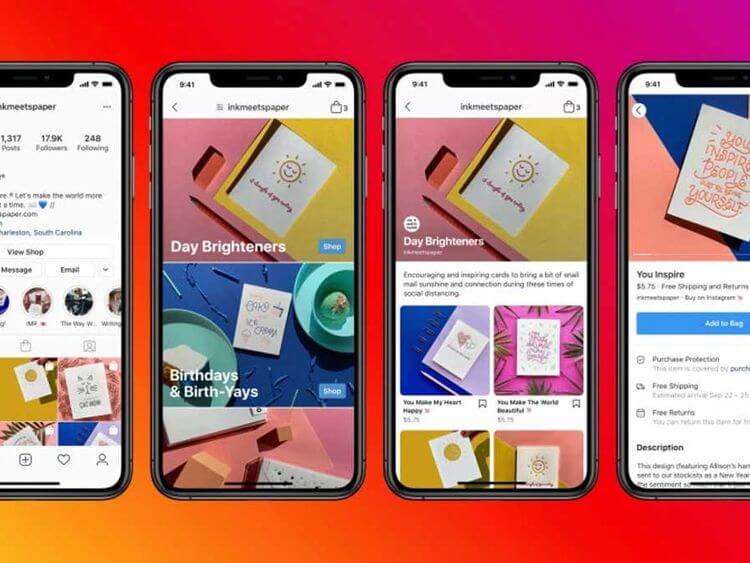 Meanwhile, the new TikTok Shopping feature has partnered with Shopify to let their users directly purchase items within the app, taking users to the shopping URL without having to leave the app to access the site.
As social media has gradually become a regular part of our daily life, there's no surprise that these media platforms will continue to influence eCommerce trends and motivate online retailers to adopt a shopping-focused approach to their social media strategy. 
5. Ecommerce personalization
Ecommerce personalization aims at delivering personal experiences for customers shopping online by various marketing means, such as content publishing, product recommendations, and specific offers based on users' previous actions, browsing behavior, purchase history, and personal data. Since Covid-19 has formed a new shopping habit, eCommerce personalization is increasingly important to not only attract potential customers but to increase conversions and repeat purchases considerably.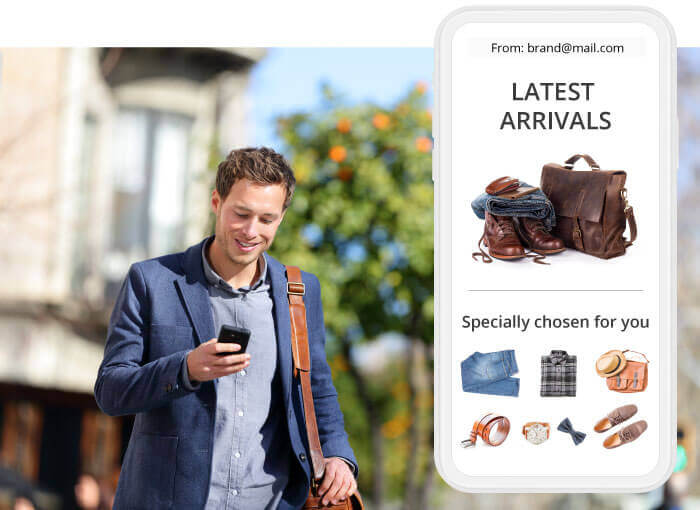 Thanks to modern technology, AI solutions have empowered eCommerce to deliver comprehensive personalized online sites for customers. Utilizing machine learning and AI, online stores can now ensure personalized product recommendations and email messages that are customized specifically for targeted customer groups.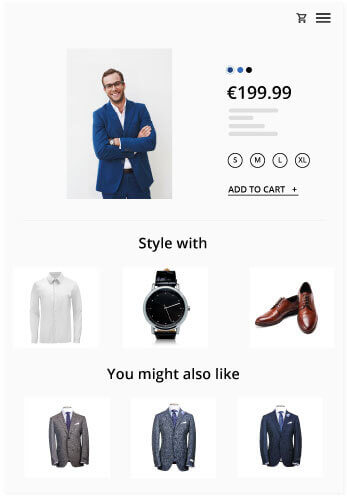 In short, AI-driven sites are a powerful method to keep customers satisfied. It presents the most relevant products and discounts to online shoppers, as well as engages with customers through personal messages and email marketing to strengthen the bond with them. Ai is getting smarter day by day, and so is your eCommerce personalization.
6. Various payment gateways
Another strong trend that will surely continue in the near future is to provide customers with multiple payment options, especially contactless payments for the sake of a convenient and agile checkout process.
Even before the age of online shopping, customers have gradually diversified their payment methods, so offering a wide variety of ways at your eCommerce site that can satisfy customers' individual needs is a smart way to increase conversion rates, especially if they are purchasing through movie devices.
Multiple financing options at the checkout will become a must-have feature rather than just a plus point since customers will ask for the right to pay by whichever method they want.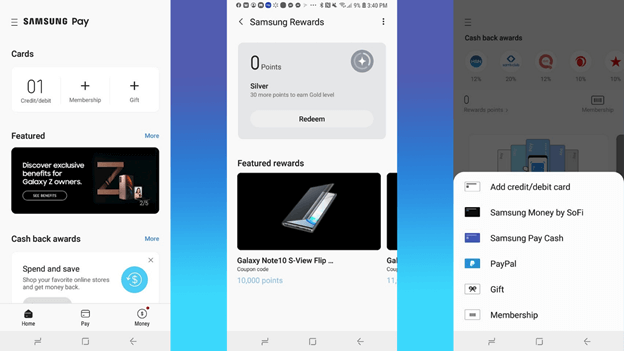 In addition, many eCommerce consultants believe that digital wallets like Apple Pay or Samsung Pay will possibly surpass credit card payment, on both online and POS transactions for the first time, thanks to the behavioral shift towards digital purchases after the Covid-19 pandemic. Though the eCommerce blooming will look different in each region, we know that eCommerce will explode worldwide, and transactions will happen in more ways than ever.  
7. Omnichannel retail
Selling on multiple channels is not something new, but integrating both online and offline channels as a way of diversifying sale strategy is definitely a growing eCommerce trend, especially after brick-and-mortar retail brands realize how hurtful it can be to lose their offline presence due to inevitable reasons. Omnichannel is a new approach to commerce that not only offers customers multiple options for shopping but also integrates them to deliver a seamless experience across diverse channels for customers. 
Customers might turn their habits to online shopping at the moment, but this is not the end of physical retail. Rather than completely replacing the brick-and-mortar store with an online shop,  offering both online and offline channels to customers is certainly a useful practice to take advantage of both sale channels and benefit the long-term development of your business growth.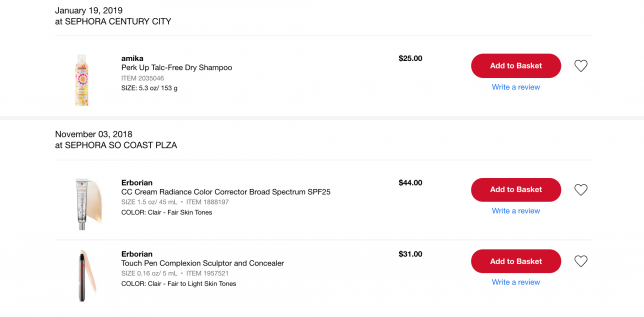 Omnichannel will be a prevailing eCommerce trend in the retail industry in the upcoming years since this approach focuses on a holistic approach to the overall shopping experience on all channels that your store can offer to customers. 
8. Video marketing
Video marketing is a marketing medium that utilizes video to raise awareness, create engagement and drive sales. Research by Wyzowl reveals that in 2023, 91% of businesses use video as a marketing tool compared to only 61% in 2016, and 84% of interviewed people say that they've been convinced to purchase a product or service after watching a brand's video. These statistics aim at only one thing: video marketing is on a dramatic rise.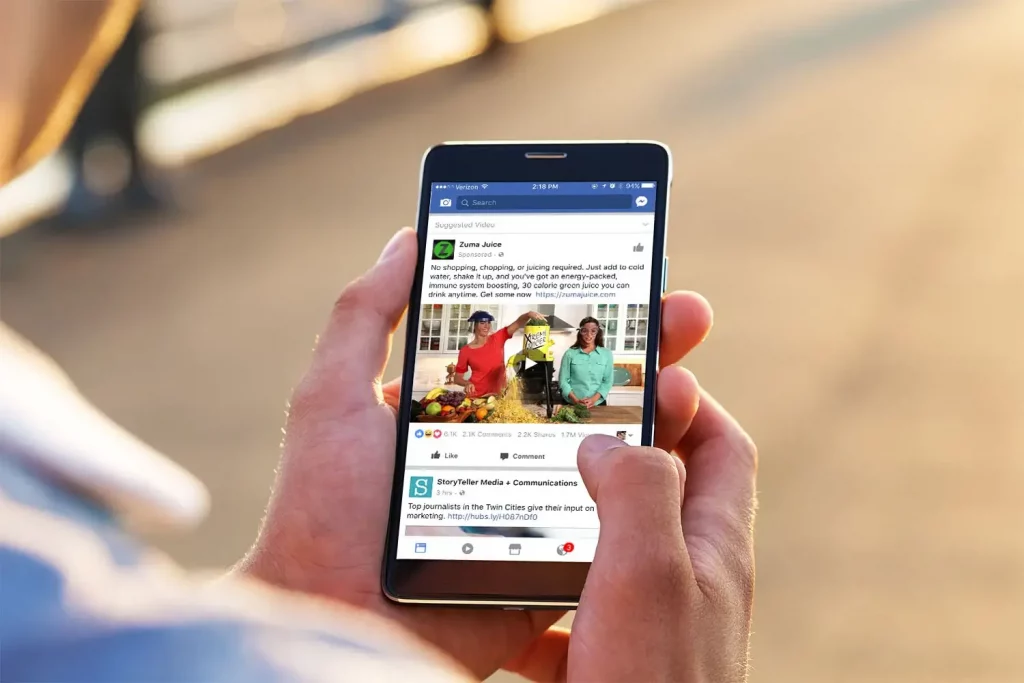 One of the pivotal factors that have fueled the rise of video marketing is the increased time people spend on social media. While the popularity of social media users now craves short but engaging pieces of content, video marketing has perfectly satisfied their needs. By delivering consumer-generated ideas and interactive, relevant content, your brand's video can engage and educate customers and at the same time become a valued marketing method that is expected by potential buyers.    
9. Buy now, pay later (BNPL)
Buy now, pay later is a type of short-term financing that allows customers to make purchases and pay for them later, often through regular interest-free installments. One key difference between this payment technology and regular credit card payment is that the former allows consumers to split the cost of purchase and follow the payment schedule over a period of installments, but they don't have to pay any interest or fee. 
Though the BNPL concept has been around for years, the profound influence of the pandemic on consumer spending habits has given this trend a significant lift. At this moment, BNPL accounted for around $100 billion of all global e-commerce transactions, and this figure is expected to grow exponentially in 2024. Another underlying motivation leading to the popularity of this trend is that it encourages customers to spend more than they could, which is particularly popular with gen Z and millennial consumers.
Many online retail giants, such as Walmart, and most recently, Amazon, have jumped into this BNPL trend by forming a solid partnership with Affirm, a so-called buy now, pay later payment provider. This partnership will allow Amazon buyers to split purchases of 50$ or more into smaller, monthly installments.
With younger generations hopping on this trend instead of using traditional credit cards, it is believed that the partnership between Affirm and Amazon is a visible sign that this eCommerce trend will substantially grow in the near future.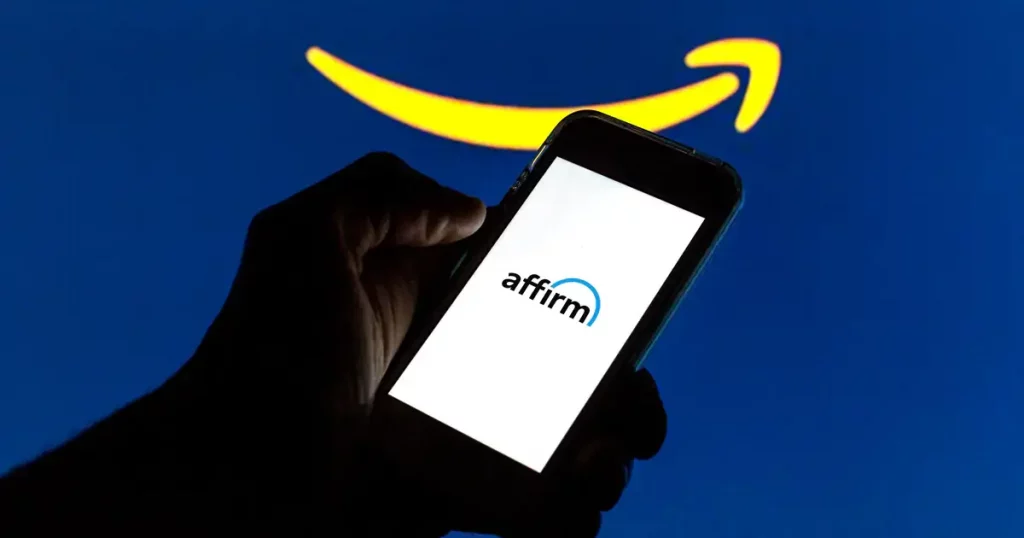 10. Sustainability and social responsibility 
The last handful of years saw a surge in public attention related to environmental issues and social responsibility. A report by IBM shows that 57% of consumers are willing to change their shopping habits if it can help reduce negative environmental impacts, and 71% will pay a premium for brands that can provide traceability.
Consumers, especially those who often shop online, are becoming more aware of the adverse consequences the eCommerce industry places on the environment, and they are longing for businesses aiming at global sustainability. 
Many online retail brands have started trying to implement environment-friendly and long-term sustainable practices by cutting down on their digital carbon footprint, using eco-friendly material, going paperless when possible, and making use of biodegradable packaging and recyclable supplies.
Lush, a cosmetics industry from the United Kingdom is one of the leading sustainable retail brands. They claim that 90% of their packaging material is recycled, and they are working on the remaining 10% to have 100% of packaging recyclable or compostable.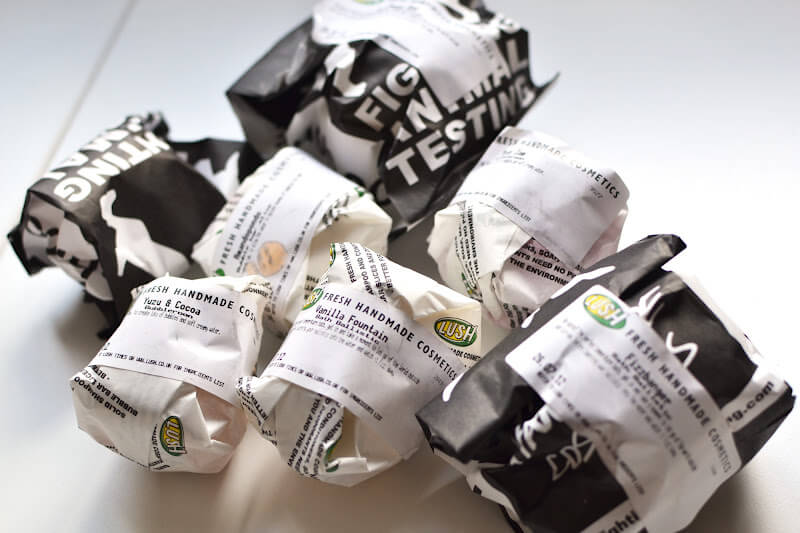 As customers these days become more conscious of the planet and environment for the right reasons, it, in turn, increases the responsibility online brands have to bear in order to strive for eco-friendly business practices as well.
How to decide which eCommerce trends you should follow?
All eCommerce trends mentioned above sound exciting, but which one is worth your time and effort? As many trends might be too costly to implement or not appropriate for your particular customer groups, keep in mind that there are various aspects you should evaluate before making a move for your online business:
1. Keep track of up-to-date industry research
For each industry, there are always changes based on the current global business situation or social situation, so you need to constantly keep track of up-to-date research and reports to know which trends are getting attention. By analyzing these data carefully, you can gain comprehensive insight and recognize which trend is worth investing in rather than just following others unconditionally.
2. Utilize digital tools and analytics 
Make the best out of all digital tools and analytics to evaluate if the trend is right for your current business situation. Consider using more than one tool to gather customer insights in all aspects, calculate how the new trends will impact your customer groups, and how these trends alter your customer behavior.
3. Constantly ask for feedback
Even after adopting a new trend to your business, make sure that you get feedback from your customers in all groups regularly to get a deeper understanding of how the trend is affecting your business. By doing so, you can make strategic adjustments to the current trend and prepare better for the incomings in the future.  
4. Do research on your competitors
Your competitors are the ones sharing the same niche and having the same customer groups as you, so do your research to see how they are reacting to all these trends. Are they making good impressions with the new changes, or are they struggling to maintain their business growth after following the latest trend? Global eCommerce trends will not go off soon, but jumping right in without careful analysis might take your business to a downtrend sooner. 
Conclusion
The eCommerce industry is growing, and surely, changing every second, but one thing we can know for sure: it has reshaped our retail industry. We hope that our articles can help you to catch up with all new eCommerce trends and prepare you for whatever comes next in order to adapt accordingly and stay competitive in this intense competition.