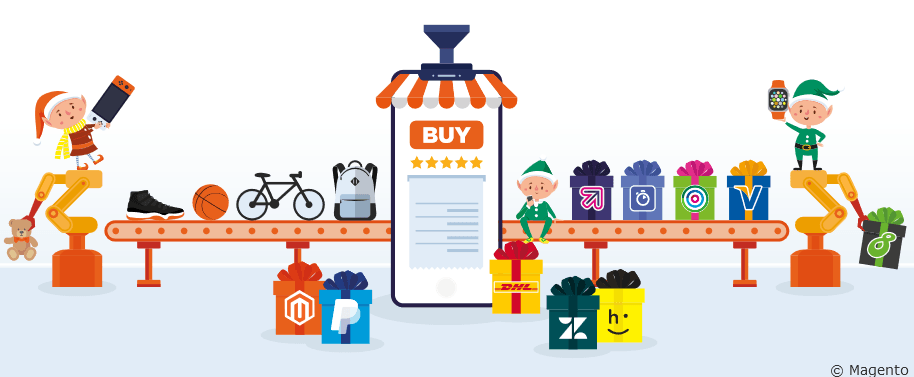 With Halloween just around the corner, it's time for eCommerce merchants to start prepping and get ready for hordes of shoppers visiting your site. During these holiday seasons, your eCommerce site must stand out in order to be ahead of your competition.
E-Commerce sales represented 16.9% of total retail sales during the holiday period, up from 15.2% last year – Internet Retailer.
As online merchants, holiday seasons are understandably a critical time for your business, which is why here at SimiCart we have complied a necessary checklist and tips for your eCommerce site.

1. "Think Mobile First"
In an age when the sensible eCommerce merchants are shifting their attention to mobile users, maybe you should too.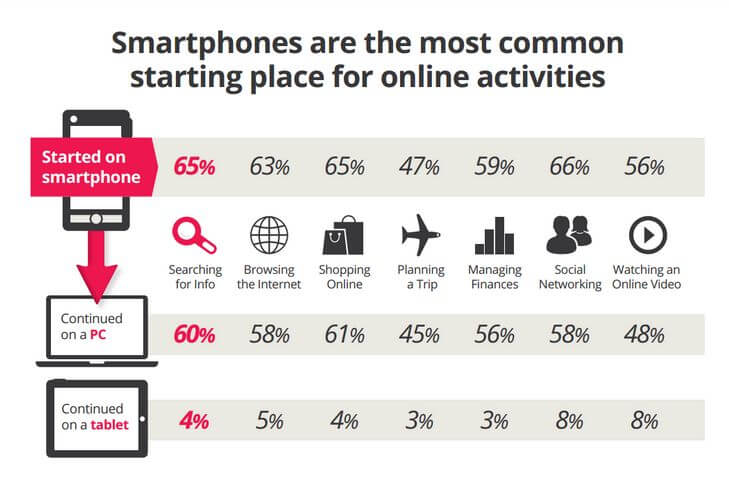 When 93% of online experiences begin with a search engine, your site must be optimized for desktop users and smartphone users alike in order to achieve high SERP standing.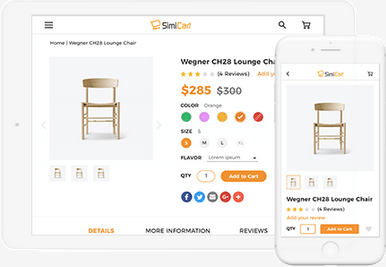 Additionally, mobile search is currently dominating over desktop search in over 10 countries including the US and Japan. This is also the reason why recently Google has made it official that they'll be factoring the usability of your mobile website into your SERP ranking.
Now, how quickly your site loads on mobile affects your search rankings across Google, including desktop.
This moves us to the current best solution to improve mobile performance for your eCommerce site:
Optimization Solutions: PWA and AMP
The current trend in mobile optimization initiatives is to mass migrate to PWA (Progressive Web App) and/or implement AMP (Accelerated Mobile Page). Although the difference between PWA and AMP is often regarded as obvious, a large portion of website developers still hesitates about combining the two to make the most out of these new technologies. As it is, PWA is gradually becoming the new standard of the eCommerce industry, and as you might have already known, sometimes it's adapt or die in this business. In brief, PWA brings your website the appearance of a native app with vastly improved speed and the ability to work offline. Combined with AMP, your eCommerce website will be incredibly faster, which can increase traffic, SEA (Search Engine Advertising), ad views and CTR (Click Through Rate).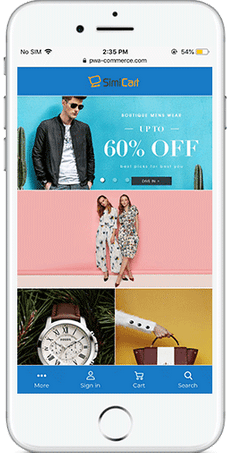 With proper implementation of PWA and AMP, your site can have the push it needs in order to be ahead of the E-Commerce game, which is all about performance and optimizations.
2. The Technical Bits
Hosting Plans
To prepare for a high traffic season, a consult with your hosting provider is recommended. There are 2 important things that every eCommerce merchant should check every now and then with their hosting provider:
+ Hosting plan limit: Are there limits to your hosting plans? If so, consider upgrading them to avoid site slowdowns or site crash.
+ Failover capacity: Do your hosting plans include failover capacity? Failover capacity ensures that in times when your website's server goes down, another one will take its place.
Minimum in-stock number thresholds
Another common thing that many eCommerce websites fail to deliver —especially during high traffic season such as holidays — is the availability of the product(s) in stock. Technically, you can easily prevent this from happening by implementing a minimum in-stock number thresholds. By this way, your system should be automatically removing the products that have reached the thresholds from the purchase queue. This will effectively save you the additional headache when too many of holiday customers purchased one out-of-stock item.
Overview of site infrastructure
Lastly, a total infrastructure test & overview is also recommended to be carried out before the beginning of holiday seasons. Infrastructure tests are usually provided by tech providers — such as SimiCart — to determine your site capacity and capability. This step is not to be taken lightly as it's needed for load testing, which is used to determine visit numbers and traffic patterns.
3. Campaigns and Promotions
Besides the obvious & technical bits regarding front-end changes like a lively landing page and a fitting homepage for the holiday, eCommerce merchants also need to develop their own campaigns and promotions in order to push even more sales. Tips and checklists for your campaigns and promotions include:
Revolve your strategy around last-minute shoppers
Holiday shoppers often consist of multitudes of types. The best type, which will likely to be your target customer is the last-minute type of shoppers.
As much as 40% of the season's sales happen in the 10 days before Christmas, according to the National Retail Federation.
By customizing your site to meet the needs of this type of customer, you're guaranteed to be able to generate more sales than ever.
Shipping options
During holiday seasons, your shipping options should be more varied, as well as the checkout page less clustered. Options such as last-minute delivery should be included in order to grant your last-minute shoppers opportunities of gifting that can't be found elsewhere.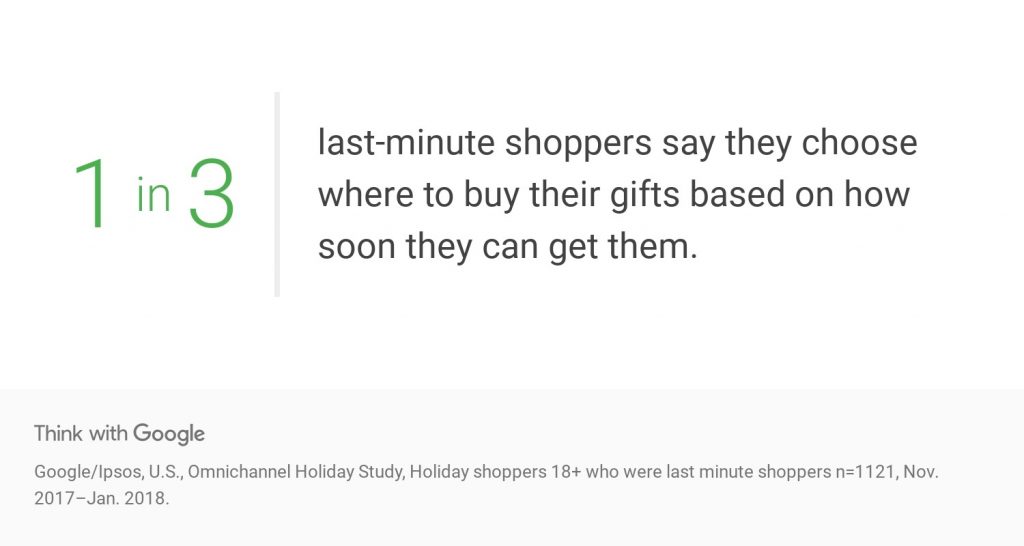 Sense of urgency and scarcity
Holiday shoppers and especially last-minute shoppers are more prone to be affected by the perceived psychological effect of urgency and scarcity. By implementing simple strategies such as the continuation of shopping recommendations and targeted pop-ups, merchants can cast the fear of missing out, eliciting an immediate response from visitors. This will also effectively help to reinforce your product message by allowing email service providers (ESPs) to orchestrate retargeting campaigns. More recently, some merchants have upped their game, making their visitors' experience even more personalized than ever: simply by adopting simple methods such as inquiring shoppers about their shopping goals, merchants are able to serve their customers more accordingly.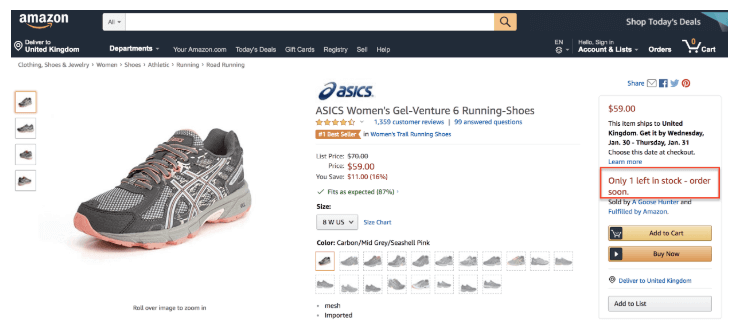 4. Checkout and Credit
The mobile experience is getting better faster than ever, and yet some parts of it seem to be staying still.

So why does this conversion gap still exist? One popular theory is simply that too much of the website's content is squeezed onto a much smaller screen, thus producing a poorer experience — especially at the checkout stage, leaving customers no choice but to switch to a bigger screen.
However, as more and more merchants are adopting the mobile-first approach, this conversion gap is getting smaller each day. Merchants that are ahead of the game all have one thing in common, which is that they have all found a way to optimize the critical checkout funnel (for example, offering users one-click payment option), thus removing distractions and points of frictions.

Here are some of the best practices to get started on removing barriers to purchase:
Payment Optimization based on Form Factor
By minimizing the steps that a customer must manually take, merchants can close more sales and generate more revenue. Obviously, if this is that easy of a step, most merchants would've done it. Optimizations are hard, and optimizations of payment options are of no easy feat either. Multitudes of continuous tests across many devices are your starting point. These tests should also be done based on multiple variables that can affect the customer's behavior across form factor.
Reduction of Distractions
Your beloved customers — especially your mobile customers — are known to procrastinate, like a lot. To "Do more with less", your aim is to make the Checkout Process as streamlined, as seamless an experience as possible by removing unnecessary buttons and options.
5. Make Them Stay!
It's one thing to invite hordes of visitors in and convert them into customers, and it's another thing to be able to make life-long loyal customers. Once you've hooked them in with your holiday discounts and special offers, what's left for you to do is to:
Keep them updated: Push content and promotions using leads and insights that you've gathered to keep them interested in what your store has to offer.
Make shopping a personalized experience: Thank you notes and Happy Birthday emails are a must to make them know that your store cares.
Encourage the use of holiday gift cards: With creative and detailed strategies revolving around gift cards, not only will you be able to promote your brand awareness but your customers will also be interested in coming back and become more loyal to your brand.
Conclusion
Overall, holidays are a great occasion for eCommerce merchants such as yourself to try punching above your weight. Great eCommerce sites, too, started out with simple tips like this and optimized their site and their campaigns little by little until they reach the point of perfection.
With SimiCart, we offer the best PWA solution for Magento merchants. Contact us now to receive a free demo of our product and get a quote.