Ecommerce fulfillment can be considered the most pivotal step to accomplish a successful eCommerce transaction after an all-out effort to provide good products along with a smooth online shopping experience. It's no surprise that proper eCommerce fulfillment can become an effective weapon that gives online retail brands a competitive edge in the e-shopping competition.
What is eCommerce fulfillment?
Order fulfillment is an essential process in the eCommerce business that contains a series of continual steps, including inventory storage, packing and shipping orders, and returns processing. Ecommerce fulfillment is universally applied in both B2C for individual customers, and in B2B for large-scale orders.
Ecommerce fulfillment is an integral part of the online shopping business because a sale is only completed once the items are received by customers. A successful product delivery process not only marks the completion of an online order but also earns customers trust and greatly boosts the retention rate at your online retail stores.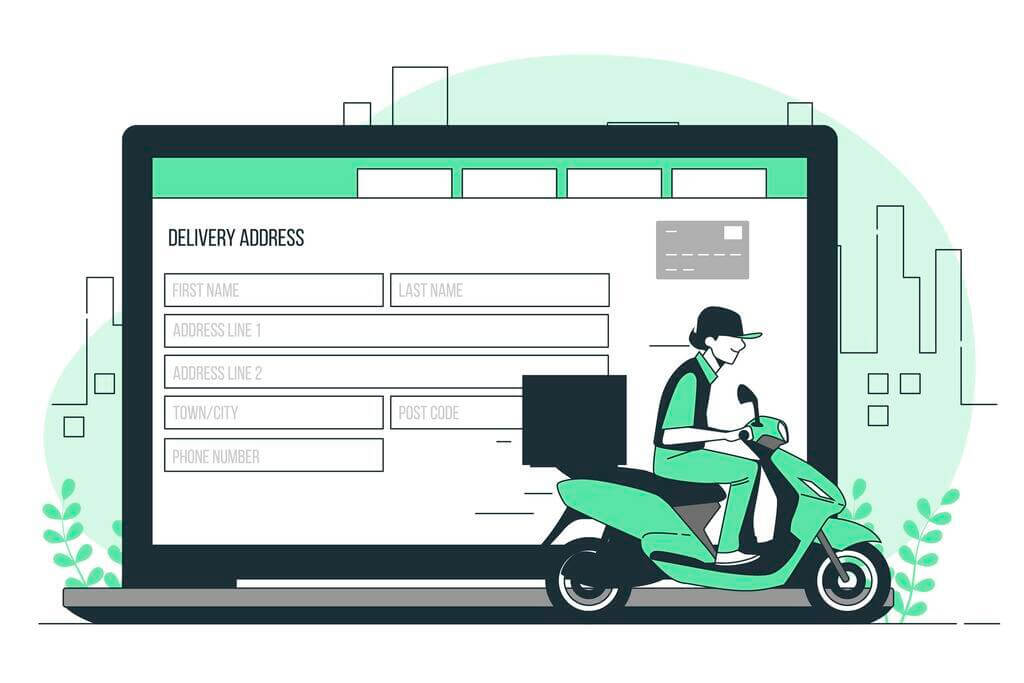 eCommerce fulfillment process
This process starts when customers check out from your online store and completes when they receive their orders. When consumers ask for an exchange or reimbursement, the returns process also belongs to eCommerce fulfillment. Every step involved in the fulfillment process is equally important, as even small delays or minor errors can lead to an unsatisfied customer experience. Commonly, the delivery process can be divided into four main stages:
1. Inventory storage
The first step of the order fulfillment process is to transport products to your distribution location. This could be your business place, a storage location, a warehouse or a fulfillment center depending on your delivery methods and business types. Bear in mind that your inventory location should be large enough to stock sufficient products that meet customer demands, especially during peak season or seasonal holidays. 
Each product, after transferring to your storage, should have a stock keeping unit (SKU) code. This step is made to organize your inventory in one place for better accessibility, as well as maintain tracking of products in a convenient manner.
2. Order processing
The order processing step begins once customers successfully complete their transactions at your online stores. At this stage, ordered items are selected from inventory storage and then packed with appropriate packaging, such as boxes, paper, or packing materials. Items must be labelled with essential information for the shipment process. 
Product selection and preparation should be done precisely with extra care to make sure that a correct and perfect order will be delivered to customers. If not, the wrong order will lead to a higher cost of returns, and leave a negative impression on buyers.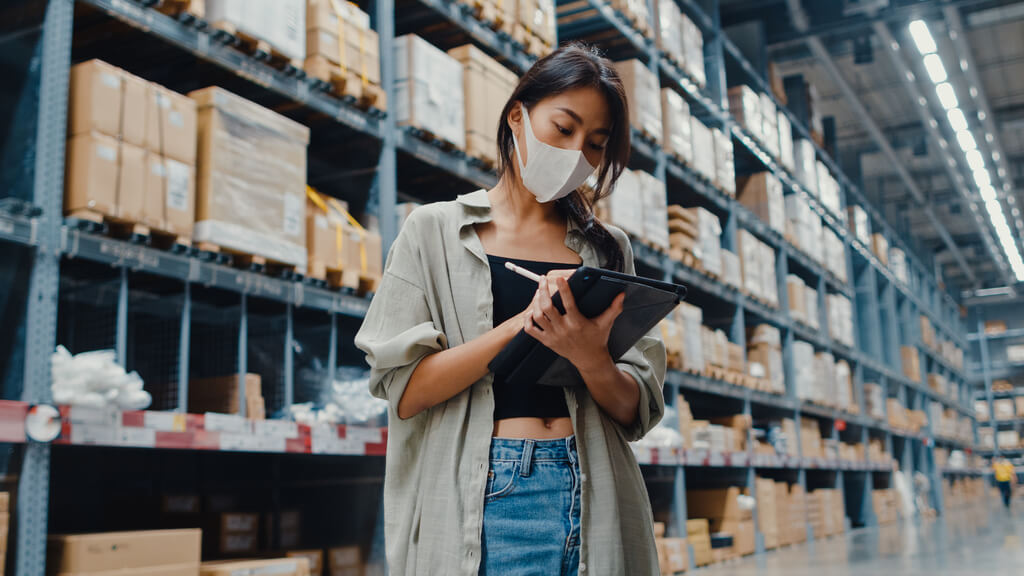 3. Shipping & Logistics
The most essential part of the eCommerce fulfillment process is shipping and logistics, as in this stage, orders will be delivered to the customer's address. It is recommended that all products should be handed over to the delivery service on time to ensure that customers can receive their orders in perfect condition without any delay. Also, pay an extra extension on your delivery service to guarantee a fast and high-quality shipment process.
4. Returns management
The eCommerce fulfillment process not only includes order delivery but also accounts for the product return, in which the returned items will be restocked to the storage location, or disposed of if they are damaged. If you are new to eCommerce, keep in mind that returns processing is a normal part of any business type, though online stores might have a higher return rate than brick-and-mortar shops. No matter which eCommerce fulfillment option you choose, it's important to employ an effective reverse logistics process to deal with returns, defective products and customer refunds. 
eCommerce fulfillment options
There are many eCommerce delivery options that vary depending on the number of orders, your inventory, and shipment requirements. Ecommerce merchants can consider an appropriate order fulfillment solution based on business sizes and niches.
1. Self fulfillment
The first eCommerce delivery option is self fulfillment, or in-house fulfillment, in which online stores manage everything on their own, including inventory storage, order management, shipping and returns.
This method, despite not being sustainable, is convenient for small businesses that just began building their brands with a few orders each day. However, once the number of orders goes up, it might cost a huge amount of time and money on additional storage space and resources to manage and maintain a smooth operation.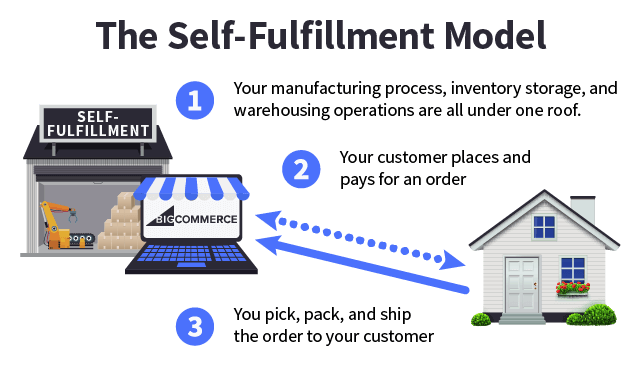 2. Third-party fulfillment
When the distribution infrastructure becomes too complicated, online stores can outsource fulfillment to a third-party fulfillment solution and they will handle the delivery process for you, from inventory receiving to returns process. Thanks to logistical expertise and capacity, third-party logistics (3PL) can efficiently handle a large volume of orders each day. More than that, 3PL often works with a variety of carriers and operates many fulfillment centers, so it is possible for eCommerce brands to negotiate discounted bulk shipment rates.  
This fulfillment method tends to be a smart and flexible option as it requires no investment, and the whole shipment process will be controlled by an entrusted fulfillment service. This also operates the order process much faster by storing products at 3PL centers that are close to customers' addresses.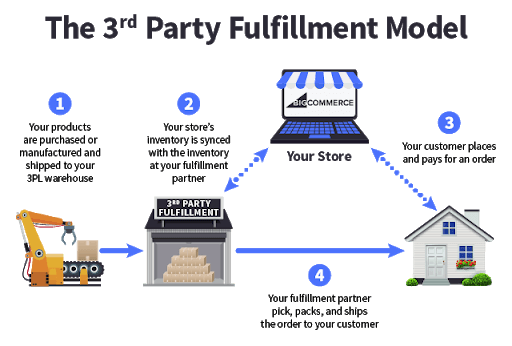 3. Dropshipping
In the dropshipping method, the wholesaler or manufacturer will be responsible for directly shipping products to customers. In other words, eCommerce merchants never keep any items they sell in their stores, but products will be produced, stored and shipped by the manufacturer.
This fulfillment solution is widely employed by many online merchants around the globe as it requires minimal business capital and is easy to start. However, online stores will not have total control over inventory management and order fulfillment, and customers might have to wait for orders to be shipped from across the world.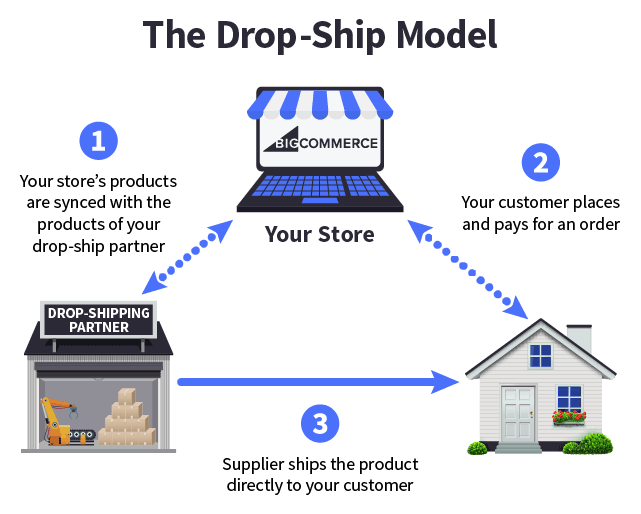 Order fulfillment strategies
1. Adopt alternative shipping methods
As more and more customers turn to online shopping instead of going to traditional brick-and-mortar shops, it might become increasingly difficult for eCommerce brands to smoothly manage the delivery process. The key solution is to adopt different shipping methods that fit the business situation at that particular time to ensure faster and more convenient shipping. For example, online merchants can lean on third-party fulfillment solutions during seasonal holidays rather than rely on in-house fulfillment only.
2. Enable last-mile tracking
Last-mile delivery refers to the process of shipping products from inventory storage to the customers' addresses. Last-mile tracking contains two types of tracking technology:
Last-mile tracking for customers: Customers are able to view real-time package delivery routes and predict when their orders will arrive.
Last-mile tracking for carriers: Gives online businesses a holistic view of the delivery process.
By enabling user-friendly and detailed last mile tracking, online businesses can assure customers satisfaction, as well as control the eCommerce fulfillment process with ease.
3. Implement warehouse strategically
It comes as no surprise that when your online store receives a massive surge in orders, maybe during peak seasons, customers might have to wait for an extended time as shipping carriers become overwhelmed. Analyzing customers' purchase behaviour can help you predict future sales at your stores and therefore accurately implement the best place to store inventory, be that a warehouse or local brick-and-mortar locations. As a result, the delivery process can become faster and more cost-effective, especially when your online orders have increased sharply.
Conclusion
While Covid-19 is still holding a major presence in society, it's expected that the eCommerce business is going to grow exponentially in the near future. Adopting an appropriate eCommerce fulfillment solution will maintain a smooth operation process at your stores, and at the same time ensure a seamless delivery experience for your customers. With the right order fulfillment strategies, it is entirely possible to leverage your online shopping business to the next level.