In a world of fierce trading competition, any business must optimize its operation and utilize its resources to survive and grow. This is especially important if you are a small or medium business, whose budget and resources are much more limited compared to the giant players.
To make their workflow easier, many businesses are now turning to eCommerce automation to save costs and time. Yet these two are not the only benefits that one can gain from e-Commerce automation, there are a lot more in a business operation that eCommerce automation can help.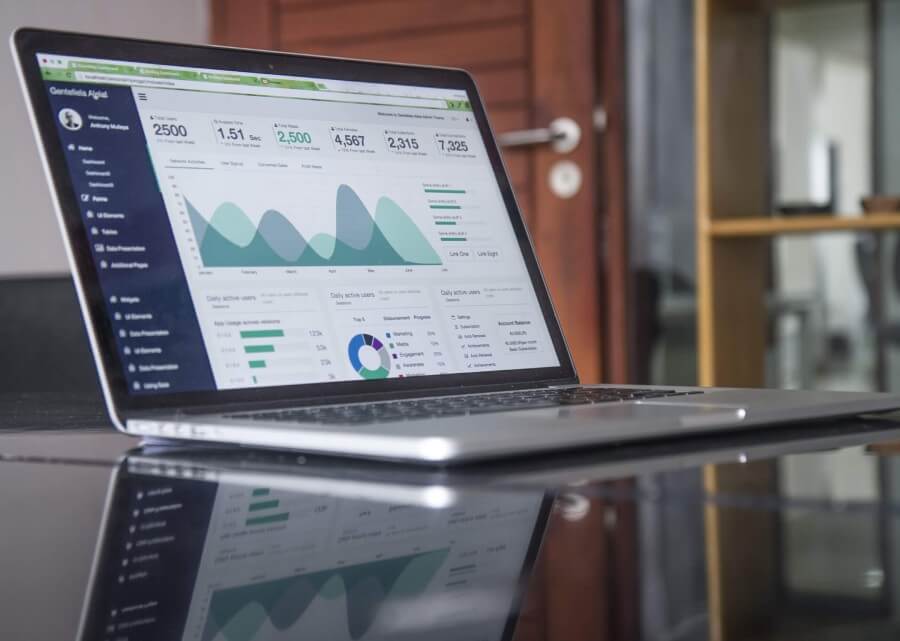 What is eCommerce Automation?
To simply put it, eCommerce automation is using software applications to have the tasks completed automatically. The saved time and costs when tasks are completed automatically can then be used for employees to focus on other more important works, which can bring more profits to the business.
The benefits of eCommerce automation
Ecommerce automation can be applied in almost every aspect of a business, from internal operation to marketing and customer service, thus the benefits it brings back go beyond money and time-saving. Let's take a look into the benefits of automation in eCommerce:
Time efficiency
One of the most apparent changes you will notice when having tasks done automatically is how much time it can save. Repetitive tasks now can be set to be completed automatically, such as customer data and order data entry. Your employees can say goodbye to doing these repetitive tasks one by one. Moreover, less human interference in these tasks can result in fewer human errors in the system.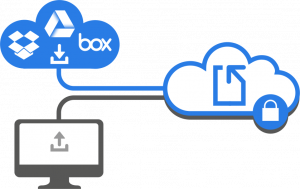 Cost-saving
Quality data analytics
By saving a tremendous amount of time with eCommerce automation, you are already saving more money. Time for tasks like data entry can now be used for employees to reach out and take better care of customers, or manage better deals with suppliers. Those are the tasks that will eventually give a business more profit at the end of the day.
Having software takes care of tasks automatically also means the business can avoid errors, while some are minors, a number of them can lead to a loss in benefits – for example, a wrong order sent to your customer, wrong data entries for products, etc., those now can be easily avoided with the help of eCommerce automation.
Better customer experience and higher satisfaction
With the assistance of eCommerce automation, businesses today can reach out and assist their customers in a short time and provide more quality service, matching their expectations.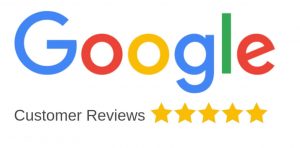 Higher employee engagement
Your team members now are more engaged in the operation as they have sufficient information – be it their tasks, goals, and future work plans. They are clear on what is in their hands, and which parts can be improved for better operation.
Secure payment
So long with the old method of paying by cash, businesses can now provide multiple ways for customers to pay, using services of Paypal, Stripe, SecurePay, etc. These gateways offer easy and secure payments for both businesses and customers.
Applying eCommerce automation in your business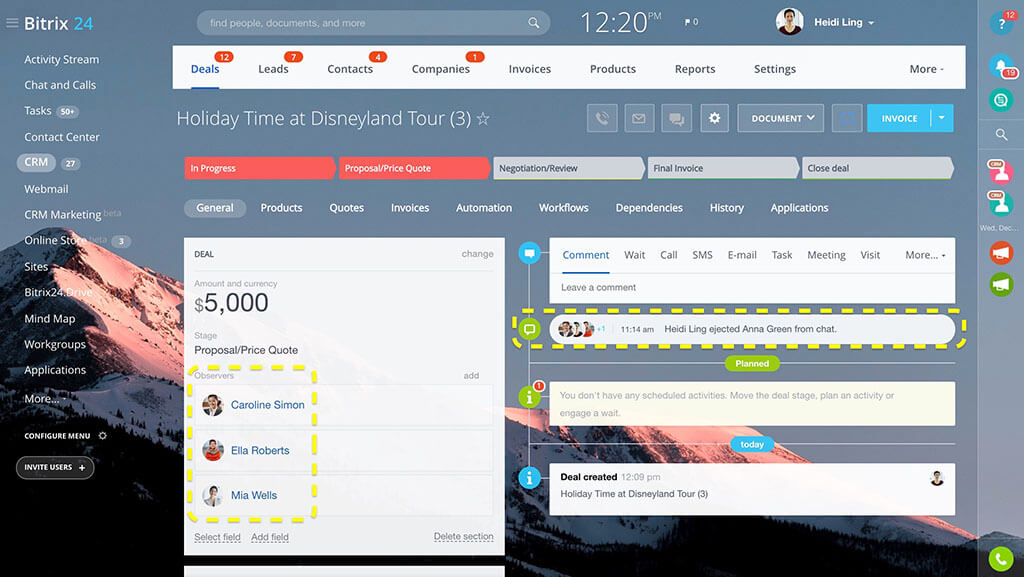 We have mentioned the many benefits of eCommerce automation for a business, now we can come into detail focusing on the aspects of a business where eCommerce automation can interfere.
Business operation
Managers can track their team's tasks and their process easily with a few clicks on the company's platforms, and so do employees. When a task is assigned to a person, they are notified and can work on it right away. They spend less time finding important data, tracking works and products, customers, … and other things involved in the work process.
Moreover, simple tasks such as employee leave and vacation requests can be submitted and approved quickly, assigning tasks to different members is also the same, with a few drag-and-drop actions. All will ensure that the operation is synchronized, work progress is running well and the employees within a business are on the same track.
Besides, an automated system makes sure nothing is missed – from uncompleted tasks, deadlines, out-of-stock products, to a customer's birthday.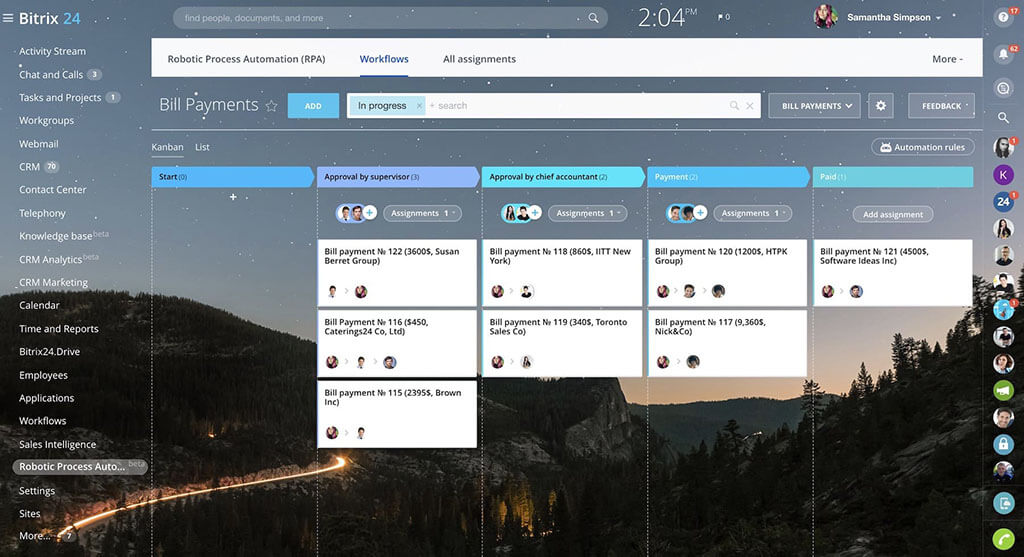 Data analytics
As mentioned, data management has become remarkably easier thanks to automation tools and software. Now when the system identifies a new customer ( who contacted the company, filled out a form, or bought their products,.. ) it will automatically integrate their data into the company's database.
Not only that, these data can then be used for the sales or marketing team to take better care of the specific customer in the future. Other important data regarding costs, marketing, and other inventory all can be integrated into the system. Using analytic tools, managers can have a broad, detailed look into their data, with visualization, figure out what they are doing right or wrong, and execute helpful reports.
Automation and personalized marketing
Marketing is probably one of the aspects most benefited from eCommerce automation. Businesses now have numerous tools to build effective campaigns, reaching out to more customers through multi-channels.
*Fact
Marketers who use 3 or more channels see a purchase and engagement rate which is 250% higher than those using single-channel campaigns.
Some of the best examples are the automated follow-up emails sent to customers after making a purchase/ signing up for the first time/ abandoning their shopping cart, emails for a customer's birthday, promotions, or discount updates. You have tools like Mailchimp, Klaviyo to design and target what is sent to customers, and the emails can be personalized too.
If you want to send promotions for customers solely in the US, you can quickly design an email, choose the specific segment in the customer database, and "Click!". Your customers in the US will soon see an email pop in their mailbox.
Or the emails can be set up to send to those who abandoned their online shopping cart after a few days. This tactic results in a higher purchase rate. Research shows that three cart abandonment emails brought in 69% more revenue than a single email.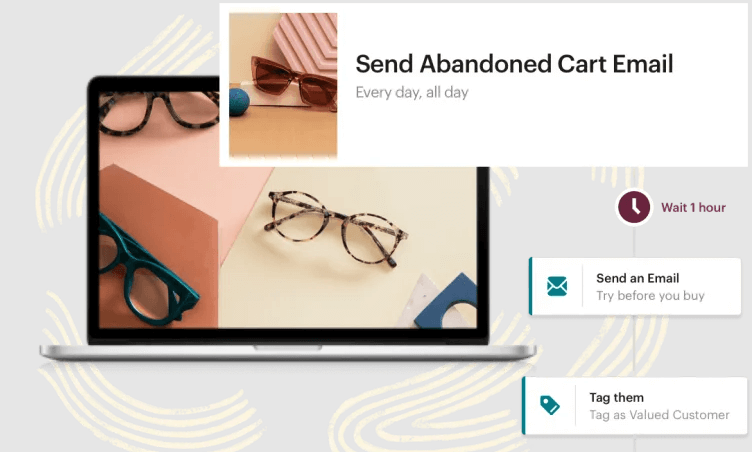 Then you have social media platforms to attract and interact with customers, building brand awareness and image. All these factors together can help to enhance a customer journey, and businesses that provide good experiences are likely to see their customers again.
Accounting
It is now less time-consuming for tasks regarding maintaining records and updating orders and receipts. With an integrated system, these important data are automatically kept in the database and can be tracked when required.
And they do more than that for your business. The software can automatically summarize orders by days, monthly, plus support single or multiple tax jurisdictions, forecast inventory and project sales, … to name a few.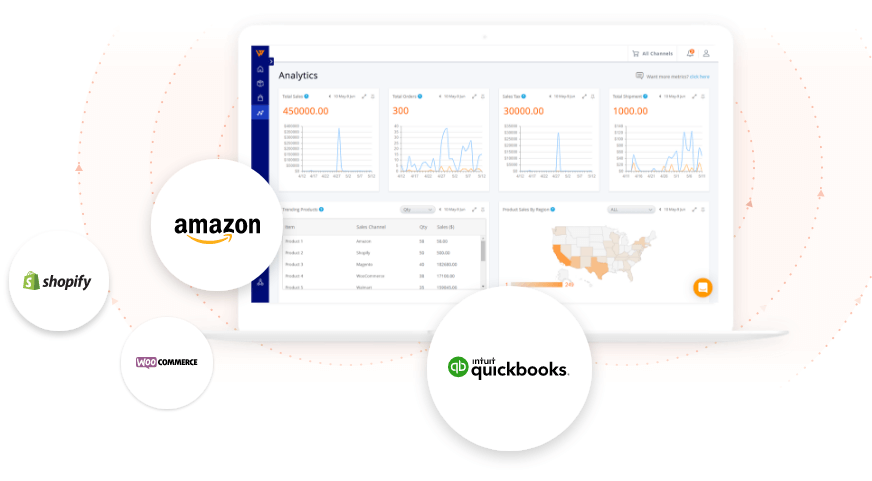 Payment
High-secure gateways allow a smooth payment process and minimize the chance of errors. After paying, customers and businesses will be quickly updated with invoices. A good thing is that customers have become more familiar with online payment, and usually counter fewer issues. A smooth transaction is important in securing customer's trust.

Customer service
Different tools can aid in customer service. For example, integrating a chatbot for your website can help answer customer's questions in a shorter time. FAQs can be set with answers (such as a product's information, a store's refund policy, standard shipping time, …) to assist customers and the sales team can focus on more complicated cases.
Also, customer data can be updated automatically into the system, the same applied for order creation.
The sales team can see from the database, group customers and thus roll out suitable promotions for loyal customers, new buyers, … at the end of a customer journey, the system may send out an email to help gather feedback automatically, making sure no value data from the customer is missed.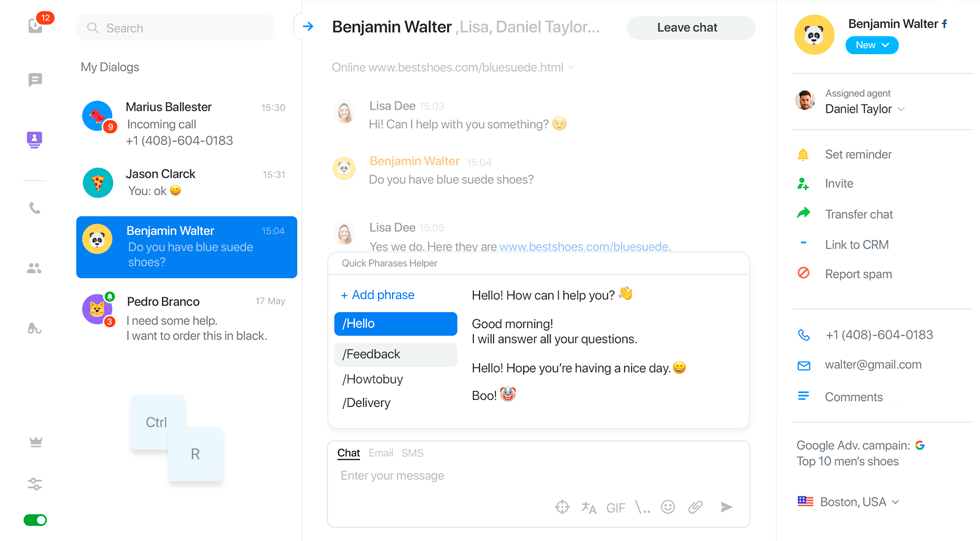 Order automation and Deliveries
With automation, the order detail is immediately updated to the system and then prepared to be shipped after being placed.
An automated tracking system also keeps your business updated with its location, and similar information is too sent to customers. This makes customers feel informed, resulting in a better customer experience during this stage.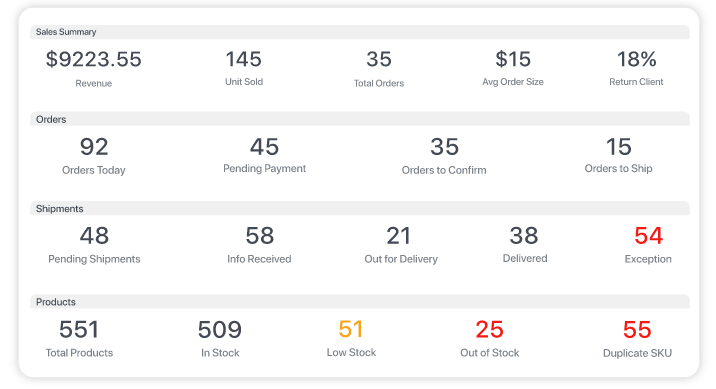 Wrap up
To stand out and strive for success in the market, eCommerce automation is the key for businesses. Automation does more than reduce your time on specific tasks, it also optimizes your business advantages in operation management, cost and financing management, customer relationship, and marketing.
While eCommerce automation seems like a holistic approach, our reminder is that you first need to work out what are your priorities – the parts that require attention and can boost your eCommerce sales, then choose the automation tools that fit best with your business. And don't forget to have your employees involved in every stage in the process of applying automation!