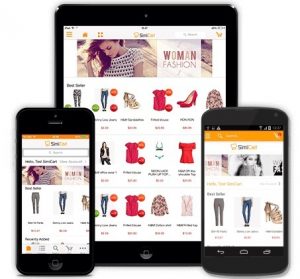 According to a study conducted by Forrester Research Inc., online retail sales made from hand-held devices will reach $252 billion by 2020. It's so clear to see that mobile and tablet shopping continue to soar. That means that all payment system need to adapt to a mobile lifestyle. PayPal is making that happen for many online retailers with PayPal Express Checkout Mobile.
Growing with a dizzy speed by 173 active customer accounts at the end of the third quarter of fiscal 2015 and handled almost $14 billion in payment volume, billions of people all over the world are placing reliance on PayPal. How about you? During the time working with our customers, I always recommend them equip PayPal Express Checkout Mobile for their store? If you're still keeping the suspicion whether I should or shouldn't use this payments ecosystem. I hope that after reading my post, you'll be clear of suspicion!  
Why should your store be equipped with Paypal Express Checkout Mobile?
Getting ahead of the competitors
Easily integrate just after some clicks, PayPal's Mobile Express Checkout give mobile customers a secure and easy way to pay. In as few as 2 clicks from any device. Helping you increase conversion, capture more sales by offering a streamlined checkout experience for all those mobile buyers. PayPal is pre-integrated with almost all the major eCommerce platforms and the third-party also customize it.
SimiCart as a third-party developer is now making it simple to get started, stay updated and more functional. We provide PayPal Express Checkout Mobile plugins for thousands of Magento store owners who are owning a mobile shopping app. Make their Magento store get ahead of their competitors.
All-in-one solution

Mobile payment processes have long been the bane of mobile commerce industry. The balance between security and ease of use is an everlasting and everlasting question. The easier consumers make a payment, the easier you increase the sale so don't miss it! This could create a difference you need in your mobile performance across all your marketing campaigns. From listening to thousands of our customer and understanding them, PayPal has created a great solution to achieve all of them – Paypal Express Checkout Mobile.
They said that this product is easy to use for any existing merchants. Who already used Paypal Express Checkout Mobile by their web-based stores? It's Starbucks – one of the initial partners of PayPal. Starbucks use the newest mobile payment product to let customers speedily reload money onto their Starbucks Cards from the mobile app. So the first benefit you can see at here – the convenience of using it.
In addition, more consumers are easily apt to buy online even they don't use wallets and credit cards. Unlike other mobile payment options, with PayPal, you have little adversity to make a purchase online. Merely login and use the payment information already saved in the system. So fast and convenient!
Breakthrough comes from innovation of payment method

PayPal – most popular payment solution for Android
Because of the limitations of smartphone devices (small screen size, clumsy fingers), the need for a payment solution that is intuitive, obvious, easy and secure is paramount. PayPal has adopted the Mobile First trend so that a user can quickly progress via the purchase process. PayPal can also auto register customers details so they don't have to fill in numerous fields for shipping and identification. Once a customer logs into PayPal just share essential information including delivery and order with the merchant, without sharing private financial details. So any customer absolutely believes in the private information security policy of Paypal when they're shopping online.
Besides all points I mentioned above, there are more compelling arguments that your Magento store should be equipped. Have more one question about PayPal, click here…