Today, Simicart team has received a long letter from a customer who has taken Matrix theme for his shopping app after purchasing Simicart app builder. He shared with us his sincere feeling once getting our product along with his strong impression on it. We have to say that such review is so meaningful to us and like encouragement for us meet all the requirements of customers.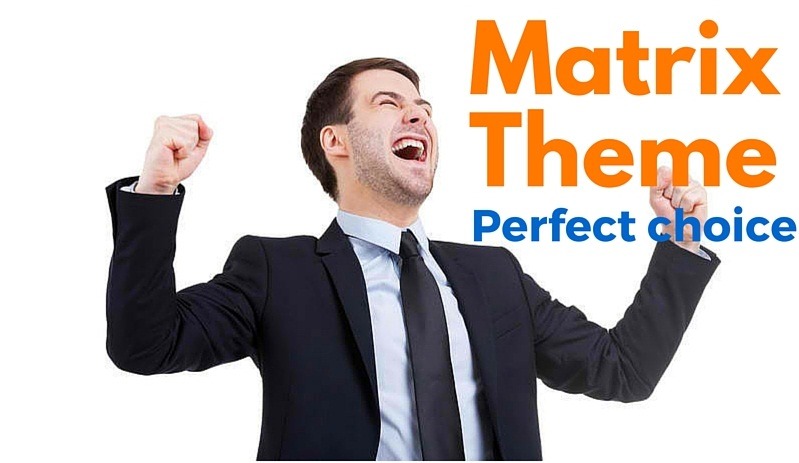 Let's see how Matrix theme makes impressive mobile theme for shopping app!
"Dear Simicart team,
Last month, I launched my very first mobile shopping app to sell female fashion items. Everything is always challenging from the start, especially with a newcomer like me. I just came up with this idea after seeing that so many of my friends are addicted to fashion but too busy to go around a fashion shop for the whole day. I asked myself "Why not setting up a store right on a smartphone to meet the demand of shoppers who are always on the go?"
In the first step, I was introduced about Simicart – which is among the greatest e-commerce solution for Magento merchants. That's great because I am also a follower of Magento, so I immediately caught it for my store.
Because I am the one who lacks technical skill, I asked for help from Simicart supporting team and what I received was beyond my expectation. From installation to optimization on the app store, they gave me so much help and I appreciated it much.
I have to mention one thing that I was most impressed by them which is the provision of magical themes. Though the number of themes is just two (Zara theme and Matrix theme), but the quality of them was undeniable.
From my viewpoint, what fitted my mobile store best is Matrix theme, so I did spend money on that and here are the reasons I chose Matrix theme for my fashion store:
It provides grid layout: This could make the browsing experience of my store less confusing but more friendly. Two products on a row, well, I think it is a smart way for customers track the products without being overloaded. This way is quite clear for new customers. I really like it.
It allows configuring categories on the homepage easily: Sure, this is a great function from Matrix theme. My mind is always thinking of simple stuff, so the less navigation I have to take, the more comfortable I would feel. In this case, I was really comfortable with it.
It allows me to control the banners: At first,  I did not think that I could control the banners, but when I got Matrix theme, I was totally in love with it because I could manage the banners right on the homepage. So I could modify what I wanted simply.
In short, thanks to Matrix theme, I  got the shopping app that met my demand. And not just me but other of my friends were also very impressed with my store. From then, customers increased significantly, at the same time, the sales was driven to rise speedily.
I'm so happy with my fashion mobile store now.
Ah, I forgot, I also want to give my most sincere thanks to Simi sales tracking in helping my sales and customer tracking become more controllable."
The above sharing is extracted from the longest review ever of Simicart after getting Matrix theme for her store. In the position of Simicart provider, we are so happy to receive such positive feedback like that and will try our best in the future to get more and more trust from customers in all over the world.